• William Brent Unger (Billy Unger) is a former child actor and award-winning Disney star, born on 15th October 1995 in Palm Beach County, Florida.
• His first roles were in 'Scrubs', 'Cold Case', 'Desperate Housewives' and 'National Treasure: Book of Secrets'.
• His most popular role to date is Chase Davenport in 'Lab Rats' which ran for four seasons.
• He is married to model and social media sensation Angela Moreno and the pair have two children.
• His net worth is estimated at over $400,000.
Who is Billy Unger?
William Brent Unger, also known as Billy Unger, is a former child actor and award-winning Disney star, with over a decade in the industry under his belt. Born on 15th October 1995, in Palm Beach County, Florida USA, Billy is 5ft 9ins (175cm) tall and weighs about 70kgs (155lbs).
Billy's Family & Childhood
Billy is the second of William and Karley Unger's three children; his older sister is named Erin and his younger brother, Eric. The family moved to Hollywood in 2006, and Billy began acting the following year.
As for Billy's paternal and maternal grandparents, we can tell you their names are Stanley W. Unger and Eva Machin, and Jerry Lee Pence and Martha Lee Brent, respectively.
Billy's First Roles
Billy's first role was in an episode of the long-running medical series "Scrubs", starring Zach Braff and Sarah Chalke. Without a doubt, 2007 was a prolific year for the then-youngster: he appeared in "Cold Case", "The Tonight Show with Jay Leno", two episodes of "Desperate Housewives", the short movie "Seven's Eleven: Sweet Toys", and the successful Disney production "National Treasure: Book of Secrets".
In 2008, Billy mainly dabbled in voiceover work for movies such as "Changeling" and the series' "Can You Teach My Alligator Manners?" and "Family Guy". During the following years, he had several bit parts or voiceover roles in movies and series such as the romcom "Bride Wars", "Jack and the Beanstalk", and "A Turtle's Tale: Sammy's Adventures".
Billy's Notable Roles
After five years in the industry, Billy's big break came in 2012 when he began playing Chase Davenport in "Lab Rats", his most popular role to date. The feel-good action comedy ran for four seasons through 2016, with Billy appearing in all 98 episodes as the main character, charming viewers, and earning himself a legion of loyal fans.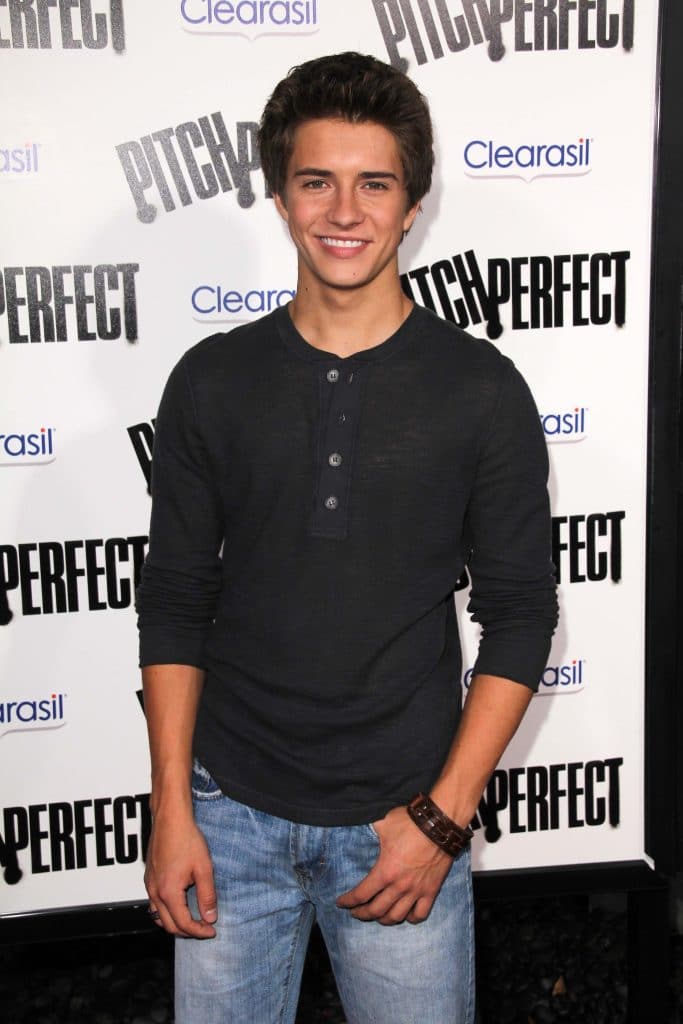 His co-stars were Spencer Boldman, Hal Sparks, Tyrel Jackson Williams, and Kelli Berglund.
Despite being criticized by some for "lapses in logic", the series premiere was seen by 1.27 million viewers and became the most-watched in Disney XD history. Kelli Burgled confirmed in a 2015 interview that the fourth season, entitled "Lab Rats: Bionic Island", would be the last. However, a spin-off show – "Lab Rats: Elite Force" – premiered in 2016, with Billy appearing in all sixteen episodes. The final episode aired on 22nd October 2016.
Since then, Billy has been relatively quiet on the acting scene, preferring to focus on his family.
As for awards and nominations, fans may be surprised to know that the actor's three Young Artist Awards come from his roles in movies "Marlowe" and "You Again", and the series "Mental".
Billy's Dating History
Thanks to his good looks and popularity, Billy has been linked to several fellow actresses through the years. For a long time, fans of "Lab Rats" thought Billy was dating his co-star Kelli due to the close bond they shared, and their close body language in interviews. Other girls Billy has been linked to include Teala Dunn, Alli Simpson, and Allisyn Ashley Arm, however, none of these relationships have been confirmed.
In July 2014, Billy began dating Angela Moreno, known for being a model and social media sensation. The couple quickly went public on Instagram, and went on to celebrate their first anniversary with a romantic Paris trip, where they married. The dynamic duo also graced fans with their presence at Coachella in 2015, and were seen looking loved-up at the premiere of "Marvel's Avengers: Age of Ultron".
Billy's fans are undeniably happy with this relationship, and have even written several fan-fictions of the couple. Through the years, the couple have shouted their love from the rooftops by wearing matching clothes, travelling together, and giving each other doting nicknames such as 'Bubba'.
We don't know how Billy and Angela met, but it's possible Billy's brother Eric played a hand: Angela posted an Instagram snap with the young Twitch streamer way back in March 2014, months before her relationship with Billy was confirmed. Another theory is that mutual friends helped link them up; the brunette beauty has several famous friends, including singer Madison Beer.
Sometime in 2017, the couple welcomed their first child Devon, and in March 2019, Billy confirmed Angela's second pregnancy via social media, penning her a sweet message for her birthday in which he branded her his "best friend" and "partner in life". The couple's second son is named River – they haven't yet said if they plan on expanding the family.
Billy's Music Career
Despite leaving the fame and glitz of Hollywood behind, Billy couldn't be happier these days, if his social media is any indication.
On 25th May 2017, Billy delighted fans with a video of himself singing and playing the guitar, and since then he's been steadily working to forge his music career, which appears to be his true passion in life.
A self-proclaimed fan of blues music, Billy's musical inspirations include Stevie Ray Vaughn and The Rolling Stones. The actor said of Vaughn: "He's a dear friend of mine… Although he passed before my time. He inspires me every day to be better and to work harder".
Curiously enough, Billy's music can't be found on streaming platforms or the internet, although he does post many videos playing with his band in clubs and small venues, mainly in the L.A. area.
Billy's Net Worth
Although exact numbers vary, most reliable sources estimate Billy's net worth at over $400,000 as of mid-2021. The figure may seem low for some, especially considering the success "Lab Rats" enjoyed. For comparison, Billy's costars Kelli Berglund and Tyrel Jackson Williams, who never stopped acting, are worth around $4 and $5 million respectively.
These days, Billy doesn't seem to want to get back into the acting world, and has no projects lined up, so his net worth is unlikely to increase. As for Angela, her net worth is less certain, with some websites claiming – rather outlandishly – that the 25-year-old social media starlet is worth $1.82 billion. A more reliable source states that Angela is worth over $50,000.