• Calum Hood is a singer-songwriter and member of the pop rock band 5 Seconds of Summer (5SOS).
• He is of Scottish and Maori ancestry and attended Norwest Primary School and Norwest Christian College.
• 5SOS released their debut EP in 2012 and their debut self-titled album in 201•
• They have supported One Direction on their world tour and released their newest album "Calm" in 2020.
• Calum is 25 years old and has a net worth of over $10 million.
Calum Hood Wiki bio
Calum Thomas Hood was born in Sydney, New South Wales, Australia, on 25 January 1996 – his zodiac sign is Aquarius and he hold Australian nationality. He is a singer-songwriter and musician, perhaps known best for being a member of the pop rock band 5 Seconds of Summer (5SOS).
Early life and education
Calum spent his childhood in Mount Druitt, New South Wales, raised in a middle class family; his father David is a former employee of Coca-Cola Amatil, while his mother Joy worked in the superannuation industry. He has an older brother, Mali-Koa, who is also a singer and songwriter. Although Calum is often confused for an Asian, he actually has Scottish and Maori ancestry.
He received his primary education at Norwest Primary School, which is where he met his future 5SOS band-mate, Michael Clifford.
Upon completing his elementary school education, he enrolled at Norwest Christian College where he made friends with another one of his future band-mates, Luke Hemmings.
Calum was a promising soccer player as a teenager, and didn't know he was going to pursue a career in music up until late 2011. He went to a training camp in Brazil, and was even picked to play for the Australian national team. Calum has stated that when he quit soccer to become a musician, his parents thought that he was making the worst decision of his life. He also quit high school two years prior to completion, once 5 Seconds of Summer achieved musical success.
Career as a musician
In 2011 Calum and his friends Luke and Michael started posting their song covers onto Luke's YouTube channel.
They were soon joined by drummer Ashton Irwin, their mutual friend, forming the final 5 Seconds of Summer line-up. In December of the same year, the band played their first live show at a local pub, apparently attracting only 12 people. This didn't discourage them, and eventually 5SOS was noticed by major record labels, and in 2012 they signed a deal with Sony/ATV Music Publishing.
In June 2012, they released their debut extended play (EP) entitled "Unplugged" featuring two acoustic tracks, which reached number three in the Australian iTunes chart, and the Top 20 in New Zealand and Sweden.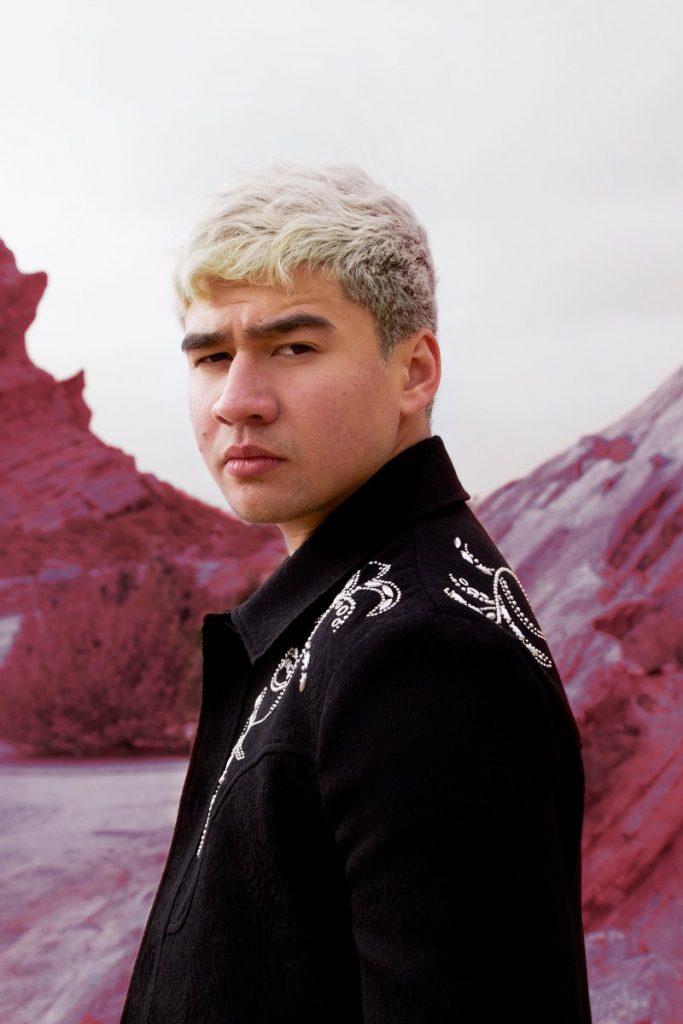 In November of the same year, 5 Seconds of Summer released their first single entitled "Out of My Limit", then in early 2013, it was announced that the band would be accompanying One Direction on their world tour, which was a huge success for 5SOS, as they gained popularity worldwide, and once they returned to Australia to embark on a national tour, all the tickets were sold within seconds. The following year, 5SOS again supported One Direction on their Where We Are Tour in Europe, UK, US, and Canada.
They released their debut self-titled album in June 2014, which reached the top of the Billboard 200 chart, and the number one spot in 13 countries. In 2015, they went on their first solo world tour, dubbed Rock Out With Your Socks Out, and in October of the same year they released their second album entitled "Sounds Good Feels Good", which was their second album in a row to debut at the top of the Billboard 200 chart.
On their next album "Youngblood" released in 2018, the band moved from their pop-punk roots and started experimenting with rock and new wave sounds, which was met with a positive reception from critics and their fans alike. In 2020, they released their newest album entitled "Calm" which was slightly less successful on charts compared to their previous albums, but was well received by critics, as the band moved to a more mature and darker sound.
Band members often cite other artists such as Green Day, St. Vincent, Gorillaz, and Nirvana as their musical influences. Although 5SOS often gets labelled as a boy band due to their association with One Direction, they have rebutted the claims, comparing themselves with other rock bands with a female audience such as Fall Out Boy.
— Calum Hood (@Calum5SOS) May 8, 2020
Last year, 5 Seconds Of Summer announced that they will be headlining the 2021 No Shame Tour in Latin America, North America, Europe, and Oceania.
Aside from being a bassist and vocalist on 5SOS, Calum has also worked as a composer on several songs for other artists, including Black Veil Brides and his brother Mali-Koa.
Calum is very active on social media networks, particularly his Instagram account 'calumhood' which numbers almost six million followers and more than 1,300 pictures, while his Twitter account 'Calum5SOS' numbers more than 7.1 million fans.
Love life and relationships
Although Calum is trying to keep his love life away from the public eye, due to his fame, there are still many rumors about whom he is dating.
In 2015, he was seen with the non-celebrity girl Lucy Kaufmann, but chose not to comment on their relationship. The same year, he confirmed that he was dating a former X-Factor contestant, Jennifer Philipps, then the following year, Calum was dating the Hey Violet bassist Nia Novelis. After their break-up, rumors surfaced that he'd hooked up with his publicist, Samantha Alaimo.
Calum currently appears to be single, he hasn't married or become engaged, and doesn't have children.
Hobbies and interesting facts
Despite the fact that the song "Heartbreak Girl" launched Calum and his band-mates into fame, they are not very fond of the song, with Calum being the most vocal about it.
He is keen on watching movies in his spare time, with some of his favorites being Pixar movies such as "Monsters Inc.", "Finding Nemo" and "Up" – he's said that they remind him of his childhood while still being fun to watch as an adult.
His favorite color is blue, and his favorite food is the controversial pineapple pizza, while he hates salt and vinegar chips.
Calum's singing role model is Chris Brown; he even at one point got the hashtag '#chrisbrownmeetcalum' trending on Twitter in an attempt to meet his idol.
Calum's tattoos
Calum has nine tattoos on his body – the first two that he got are his mother's and his father's initials on his hands. He also has a horseshoe tattooed on his left forearm, and a portrait of a Native American on his upper arm. He has two tattoos on his chest, one being the Roman numerals of 2012, which is the year his music career kicked off, and the other a feather, which symbolizes artistic freedom. Calum has a flying bird with his brother's name tattooed on his right leg.
Appearance, age and net worth
Calum is 25 years old. He has naturally black hair and brown eyes, he is 6ft 1ins (1.85m) tall and weighs around 175lbs (79kgs). As of May 2021, his net worth is estimated at over $10 million.