• Ellana Bryan is a plus-size model and Instagram sensation with 1+ million followers
• She is a body positive activist and has produced several YouTube videos
• She was born in Cleveland, Ohio and attended Celina High School and Ball State University
• Ellana has collaborated with fashion brands such as Ipsy, Skinny Tan, Fashion Nova, and MeUndies
• She is the founder of the food delivery service "EatBurgerBabes" and has an estimated net worth of $400,000
Ellana Bryan is a plus-size model, and an Instagram sensation with more than a million followers on this social media platform. Ellana has collaborated with a number of fashion brands, including Ipsy, Skinny Tan, Fashion Nova, and MeUndies, among numerous others. She is a body positive activist, and has produced several YouTube videos on the topic.
Early Life, Parents, Siblings, and Education
Ellana Bryan was born on 22 November 1989 under the Sagittarius zodiac sign, in Cleveland, Ohio, USA.
sharing some of my fav photos and videos ☺️🪴 tap the 💚 https://t.co/PZmmpGepQl pic.twitter.com/jJEZYREsDF

— ELLANA BRYAN (@EllanaBryan) May 13, 2021
American by nationality, and of white ethnicity Ellana spent some time in Cleveland before she and her parents moved to Los Angeles, California, where she spent the majority of her childhood. Unfortunately, there's no information about her parents, while her educational background includes matriculation from Celina High School, and a bachelor's degree in telecommunications from Ball State University, which she acquired in 2011.
Struggling with obesity from a young age, Ellana took a stand for herself instead of keeping her head down while others teased her. She was decisive in becoming a fashion model, despite her struggles with her overall looks, and is now one of the most popular body positivity influencers next to Ashley Graham, among others.
Career Beginnings
Ellana, after a few years of thinking it over, started her Instagram account in 2016, and a simple bikini picture changed her entire life. She received dozens of positive reviews, and decided to continue uploading bikini pictures.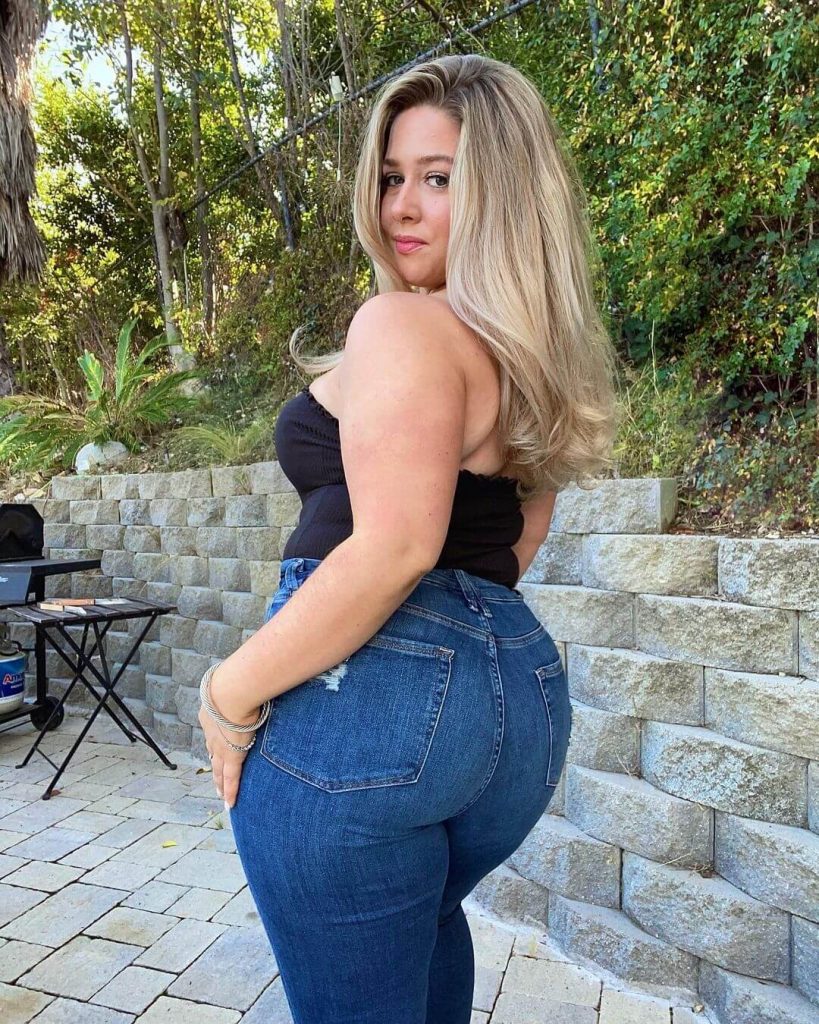 Some photos caught the attention of fashion brands, and in no time, Ellana was leaping towards fame, especially after she did a campaign for 'SwimsuitsForAll', which caught the attention of other fashion brands.
Rise to Stardom
The number of her followers enormously increased, and Ellana was on the verge of becoming a top model. She started working with AllGoodThingsTV, with which she made a few videos, and thanks to this collaboration, she was seen by millions online. In no time, she had over 500,000 followers on her Instagram account, and many more brands fought for her signature.
Ellana began working with FashionNovaCurve in 2018, boosting further her popularity. Furthermore, she soon had contracts signed with Sparrow Foods, OHFW, then did a self-love promotion campaign for the Sunday Morning View magazine. Since then, she's become a brand ambassador for FashionNovaCurve and worked with other brands such as BooHoo, The Ouai, and Missguided, among others, and with magazines as an activist behind the body positivity campaign.
To speak further of her accomplishments, Ellana has set up an 'OnlyFans' account, through which she charges a subscription for exclusive content.
Net Worth
As of mid- 2021, Ellana Bryan's net worth has been estimated to be around $400,000, earned through her already successful modeling career, with her OnlyFans account and personal website contributing to her wealth. Moreover, Ellana is the founder of the food delivery service "EatBurgerBabes", based in Los Angeles, which is also adding to her wealth.
Personal Life, Dating, Hobbies, and Interests
When it comes to her personal life, Ellana isn't very open to the public, as most of the details remain a mystery. Sources state that she is single, and apparently satisfied to focus solely on her career at this point in her life, rather than finding that special someone.
When work lets her, Ellana likes to enjoy free time with her friends. She is also a huge football fan.
Furthermore, she enjoys several different productive activities, such as painting, singing, reading, and also trying out new food recipes.
She is very focused on promoting body positivity, and has built her fame and fortune on her looks and character. She was a keynote speaker for the Ohio Fashion Week in 2017 and 2018.
Appearance and Vital Statistics
This plus-size model has blonde hair and blue eyes. She stands at a height of 5ft 10ins (1.76m), while she weighs approximately 210lbs (95kgs), with vital statistics of 42-31-47 inches.