• Ellise Chappell is a well-known English actress
• She was born in Warwickshire, England and studied English literature and Drama at university
• Chappell's biggest break came in 2016 when she starred in the Sky TV movie "The Last Dragonslayer"
• Chappell has appeared in a number of TV series, including "New Blood", "Poldark" and "Young Wallander"
• Sources estimate Chappell's net worth to be close to $1 million
Who is Ellise Chappell?
Ellise Chappell is a well-known English actress, who has appeared in plays, TV series and movies. Ellise is 5ft 5ins (165cm) and weighs approximately 100lbs (50kgs). Keep reading to discover more about her age, boyfriend, net worth, and more.
Ellise Chappell's Upbringing & Early Years
Ellise Chappell was born on 21st March 1992, in Warwickshire, England, and was brought up by her parents with one older brother who is currently working as a video choreographer. Her mother, Naomi, was an artist, while her father ran a creative agency.
Chappell attended the prestigious King's High School for Girls in her hometown, an independent day school founded in 1879. Notable former alumni include soprano singer Catherine Bott, and fellow actress, "Game of Thrones" star Gemma Whelan. The school prides itself on its creative approach to learning and the academic enrichment it provides its pupils. Upon finishing her studies, Chappell applied to enter the Guildhall School of Music and Drama, and the Royal Academic of Dramatic Art but was unsuccessful.
Initially, Chappell began studying English literature at the University of Sheffield, before deciding to pursue her acting dreams again and study drama at the University of Exeter.
She graduated in 2014, and took an intensive nine-month acting course before moving to London. Once in the city, she joined the National Youth Theatre and participated in a number of West End productions.
Elise Chappell's Career
In 2015, Chappell starred in three theatre productions – "Wuthering Heights", "The Merchant of Venice", and "Consensual". Her big break came in 2016 when she landed a role in the Sky TV movie "The Last Dragonslayer", playing the role of Jennifer Strange. Based on the fantasy novel Jasper Fforde, the plotline is based on an orphaned teenager who fulfills her destiny of becoming a dragonslayer in a world dominated by technology. The movie received positive reviews from audience and critics alike.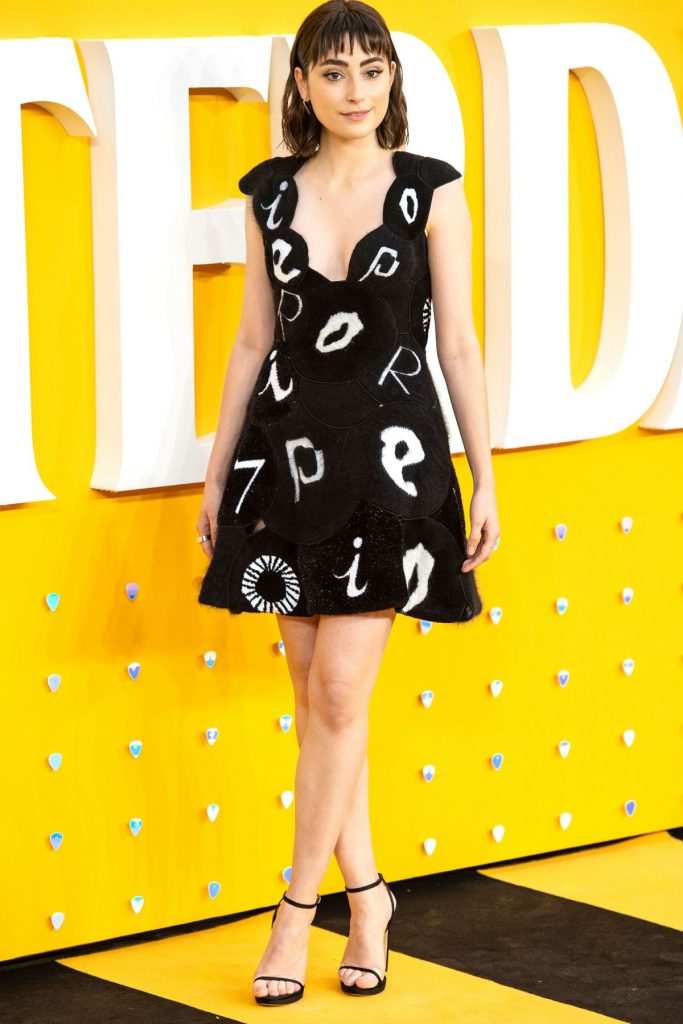 In the same year, Chappell appeared in two episodes of the BBC series "New Blood" playing the role of Wendy Roberts. The crime and drama series included other household names such as Mark Strepan and Ben Tavassoli. Despite being well-received by viewers, for some reason the series only ran for seven episodes, and Chappell moved on to other projects.
Chappell made her first appearance in historical romantic TV series "Poldark" a year later in 2017, playing the character of Morwenna, and would be part of the cast until 2019 in a total of 25 episodes; the series is Chappell's longest-running project to date and helped her get into the public eye.
In an interview with You magazine, Chappell admitted that appearing in the series had saved her from "a lifetime of serving cappuccinos". She also revealed that she got the call to appear in "Poldark" while on her way to the café she previously worked at in North London, where she intended to ask for her old barista job back. It seems that Chappell enjoyed working on the set of the drama, and maintained a good relationship with her castmates such as Aidan Turner and Harry Richardson.
So far, Chappell has notched four more acting credits – in 2019 she appeared in the six-minute short "My Boy" alongside Sam Spruell, which was nominated at the Underwire Film Festival in the Screenwriting category, and won the Best International Director prize at the Kinsale Shark Awards.
In 2020, Chappell appeared in an episode of the crime drama series "Miss Scarlett and the Duke", playing the role of Clara Simms. Currently, the series only has seven episodes, most likely due to the coronavirus pandemic halting production around the globe. Season two is said to be on the way in 2021, so we'll see if Chappell appears in any further episodes.
It seems that Chappell enjoys crime drama series, because in the same year she appeared playing the role of Mona in six episodes of "Young Wallander". The Netflix series is based around a recently graduated police officer investigating his first cases. Chappell is one of the leading characters, and has appeared in almost all episodes.
Chappell's last acting appearance was in October 2020, in the sixteen-minute romantic short "Reappear".
The plot centers around a young boy recreating a photo of his late father to cheer up his grieving mother. The touching short movie has won one SOFIE award for Best Actor in a Short Film.
Elise Chappell's Lifestyle & Boyfriend
Although Chappell keeps certain aspects of her life out of the spotlight, she previously stated in an interview that she likes to lead a healthy and active lifestyle, which includes daily yoga sessions and frequent runs. She also revealed that one of her influences is "Harry Potter" actress Emma Watson. Chappell admits to being a romantic person who "…[would always] go for heart over head. It's those around you who make you happy, so you have to be with the right people."
In 2017, Chappell was dating and living with her cameramen and editor boyfriend Yuan in North London. She spoke well of him, saying that he "…understands my job because he's constantly on sets himself, and he gets the fact that I have to be away a lot. He's super-supportive." However, we don't know if they're currently together, because as we mentioned, Chappell keeps her private life off social media and is not big on public displays of affection.
Elisse Chappell's Net Worth
Sources calculate that Chappell's net worth is close to $1 million, based on her acting career. In 2018, "Poldark" castmate Eleanor Tomlinson criticised the gender wage gap on the show, saying that her co-star Aidan Turner was paid more than her. The "Poldark" production team came up with the obvious explanation, that although they wouldn't disclose any salaries, Turner was paid more than anyone else because he was the main character and had the most screen-time.