Ferdia Shaw Wiki Bio
Ferdia Shaw was born in Dublin, Ireland, on Tuesday 29 June 2004 – his zodiac sign is Cancer and he holds Irish nationality. He is an actor and a TV personality, who is perhaps known best for his portrayal of the title character in the 2020 adventure family fantasy film "Artemis Fowl", written by Hammish McColl and Conor McPherson, directed by Kenneth Branagh, and which also starred Lara McDonnell and Josh Gad. The story follows a young boy criminal hunting for fairies, to learn the truth about his missing father. The movie received mixed reviews, being nominated for a 2021 St. Louis Film Critics Association Award for Worst Film of the Year.
Early life and education
Ferdia is being raised in Dublin alongside his older brother Tiernan and older sister Maeve, by their mother Lucy who is a breastfeeding counselor, and their father Colin Shaw who is working in the information technology (IT) sector.
Ferdia attended the elementary school Gaelscoil Osrai Dalta in Kilkenny, at which he became interested in acting. He appeared in nearly all the plays performed at the school as well as in several performed at a local theatre, which is how he was noticed by a scout and got to launch his acting career. Ferdia is currently attending a high school in Dublin, and it's widely believed that he will enroll at university upon matriculating in 2022.
Famous grandparents
Ferdia's grandparents Mary Ure and Robert Shaw were both famous actors. Eileen Mary Ure was born in Glasgow, Lanarkshire, Scotland on 18 February 1933 – her zodiac sign was Aquarius, she held British nationality, but died on 3 April 1975 aged 42. Mary attended the Royal Central School of Speech and Drama, and went on to appear in many plays stunning the audience with both her looks and acting skills. She starred in the 1955 movie "Storm Over the Nile", and then portrayed Ophelia in the play "Hamlet". For her performance in the 1956 realist play "Look Back in Anger", Mary was nominated for a Tony Award for Best Dramatic Actress.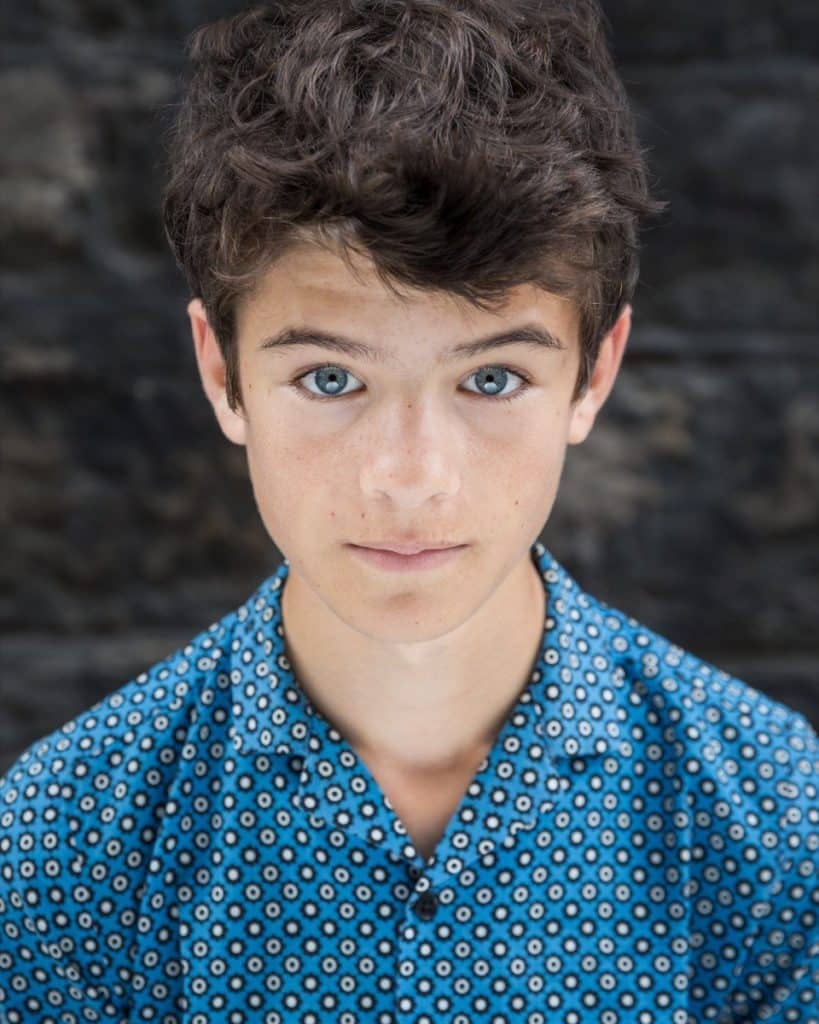 In 1960, she starred in the black and white movie "Sons and Lovers" and was for her performance nominated for an Academy Award for Best Supporting Actress as well as for a Golden Globe Award. In the early '70s, Mary became addicted to alcohol, and was eventually found dead after she apparently accidentally overdosed on alcohol and barbiturates.
Robert Archibald Shaw was born in Westhoughton, Lancashire, England on 9 August 1927 – his zodiac sign was Leo, he held British nationality, and died on 28 August 1978 aged 51. He was raised alongside his three sisters and a brother by their mother Doreen Nora who was a nurse, and their father Thomas who was a doctor – he killed himself when Robert was 12. Robert graduated from London's Royal Academy of Dramatic Arts in 1948 and spent some time teaching at Glenhow Preparatory School.
By the mid-'50s, Robert had established himself as one of the best British actors, and played lead roles in various popular series such as "The Buccaneers" and "Rupert of Hentzau". For his performance in the 1966 biographical movie "A Man for All Seasons", Robert was nominated for both an Academy Award and a Golden Globe Award. However, he was also an alcoholic, and died of a heart attack.
Ferdia's career as an actor
"Artemis Fowl" is currently Ferdia's only acting credit, however, he appeared in several TV shows in 2020.
Ferdia was invited to make a guest appearance in a single episode of the talk-show "Piper's Picks TV" which began airing in 2007, and was hosted by the seven-year old girl Piper Resee.
She has been hosting the show to this day, and it currently counts over 300 episodes. Ferdia went on to appear in an episode of the biographical family news talk-show "Entertainment Tonight Canada", which has been airing for 15 years despite received rather negative reviews.
He also appeared in an episode of the news series "The One Show" which counts over 2,100 episodes having been airing since 2006.
Love life and relationships
Ferdia is very secretive when it comes to his personal life and nothing about his past and present relationships is known. It is believed by many that the actor is still too young to be dating, however, there are also those who think otherwise.
Some of Ferdia's fans have claimed to have seen him walking hand in hand with a mysterious girl in the streets of Dublin, and one has even claimed to have seen them kissing, however, the original Reddit post has since been deleted, and no evidence has been provided to support these claims. Ferdia hasn't commented on the rumors.
There are also those who believe him to be gay, but these are most likely jealousy-driven comments.
As of February 2021, Ferdia appears to be unattached.
Hobbies and other interests
Ferdia has been interested in reading books since a very early age, and has already read dozens.
One of his favorites is "Artemis Fowl" by Eoin Colfer, which he only read after being cast to appear in the movie based on the book. Some of the other books he's enjoyed reading include "The Knife of Never Letting Go" by Patrick Ness, "How to Train Your Dragon" by Cressida Cowell, and "A Clash of Kings" by George R. R. Martin.
Ferdia likes to play cards and board games with his family, and one of his favorites is "Talisman", while he also enjoys playing "Catan" and "Scythe".
He is a huge lover of animals and this is just one of the reasons why he is a vegan. Ferdia is a supporter of the organization People for the Ethical Treatment of Animals (PETA).
He is an activist who is using his social media accounts to join the fight against global warming and climate change.
Ferdia has his own favorite actors and actresses, some of whom are Johnny Depp, Robert Downey Jr. and Emma Watson, and his favorite movies include the franchise "Pirates of the Caribbean", the superhero film "Avengers: Endgame", and the franchise "Harry Potter".
Age, height and net worth
Ferdia is 16 years old. He has short brown hair and blue eyes, his height is 5ft 4ins (1.62m) and he weighs around 120lbs (54kgs).
As of February 2021, his net worth has been estimated at over $50,000.