• Mace Coronel is an American actor known for his role on Nickelodeon's "Nicky, Ricky, Dicky & Dawn" (2014-2018)
• He grew up in a middle-class Dutch-American family in New York City, and was home-schooled
• He rose to fame in 2011 with a part in a Samsung commercial and has since appeared in a variety of TV and film roles
• He enjoys martial arts, skateboarding, basketball, video games, and music in his spare time
• He has an estimated net worth of $1 million and stands at a height of 5ft 7ins
Who is Mace Coronel?
Mace Coronel is an American actor, who achieved fame as Dicky Harper in Nickelodeon's hit series "Nicky, Ricky, Dicky & Dawn" (2014-2018). Other than this, he also had a notable role in the TV series "Zoe Valentine" (2019), among other works, all of which made him the star he is today.
Early Life, Age, Parents, Siblings, Education
Mace Anthony Coronel was born into a middle-class Dutch-American family on 10 March 2004, in New York City, USA.
However, his parents later divorced; his mother, Grace Coronel is an acting tutor and runs her own acting classes with budding actors of all ages, while his father is Dutch, but there is no further information about him. Mace has a younger sister Wynter, and half-sister and a half-brother from his mother's former romance. Mace didn't go to school due to his obligations as an actor, bhut was instead home-schooled.
He moved a lot during his childhood – for the first few years he lived in New York City, then lived in Nevada for a couple of years where his mother held acting classes. However, once his acting career took an upswing, he settled in Los Angeles, California.
Career Beginnings
At the early age of seven Mace became interested in being a stand-up comedian, always dreaming about entertaining huge crowds, but there weren't that many opportunities for a seven-year-old stand-up comedian.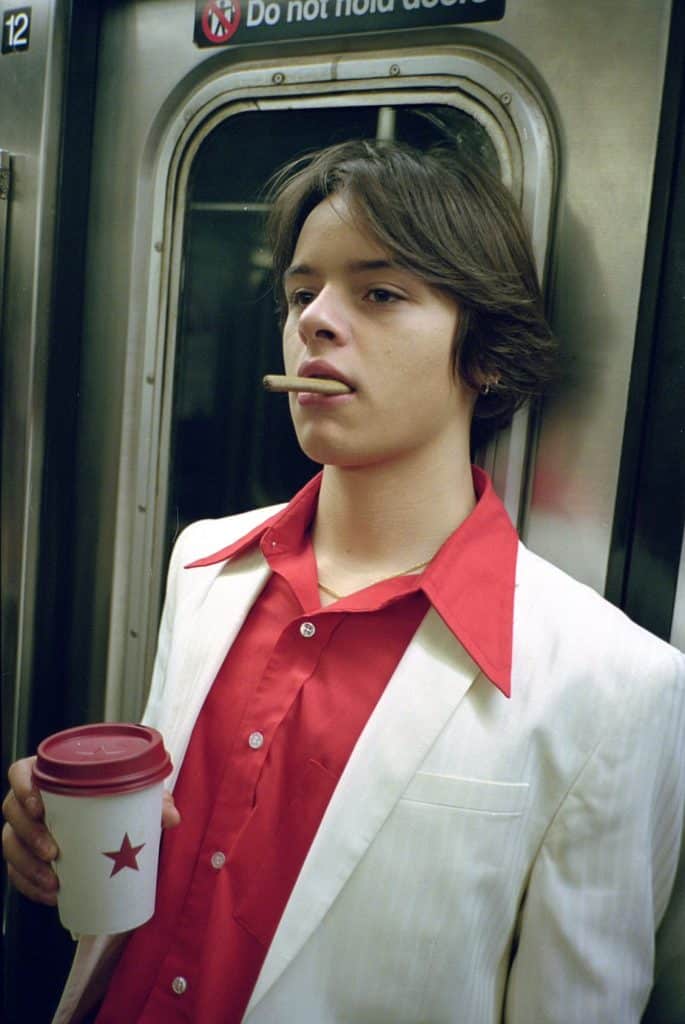 Nevertheless, he didn't give up, and began auditioning for TV commercials. In 2011 luck struck him as he was chosen for a part in a Samsung commercial, the starting point of something great, as he continued with parts in television commercials, and also appeared in student films. In 2012 he made an appearance in the TV series "Up in Arms", while in 2013 he had a guest-starring role in the TV comedy series "Hart of Dixie", and continued with roles in short films throughout the year, making appearances in "M Is for Mom", "Neverland", and "Shoelace" among others.
The same year he secured his first recurring role, as R.J. Forrester in the soap opera "The Bold and the Beautiful" (2013-2014).
Rise to Stardom
In 2014, Mace was announced as one of the quadruplets in Nickelodeon's comedy series "Nicky, Ricky, Dicky & Dawn", portraying Dicky Harper. From 2014 to 2018, Mace featured in 79 episodes of the Primetime Emmy Award-winning series, which garnered him world fame thanks to the popularity of the series.
However, before the end of the series, the young star announced a mutual agreement between himself and Nickelodeon to leave the show before the end, and not appear in the last five episodes. The reason behind this was that Mace wanted to pursue other, more mature, and diverse roles.
While in the show, Mace featured in a few specials, such as "Nickelodeon's Ho Ho Holiday Special" (2015), and "Nickelodeon's Sizzling Summer Camp Special" (2017), which only further increased his popularity.
Since leaving Nickelodeon, his wishes did come through, as he continued his career with a few differing appearances.
First, he was chosen as Milo Vargas in the TV drama series "Zoe Valentine" (2019), while most recently he was Lionel Braddock in the TV series "Wireless" (2020), and is currently working on his film debut "Sonny Boy", a drama film in which he will star alongside Ray Abruzzo and Brennan Keel Cook.
Personal Life, Single, Dating, Girlfriend
When it comes to his personal life, Mace hasn't talked much about his private endeavors, and is more focused on his budding career for now, and isn't seeking romance; aged 16, he is still fairly young to date.
Hobbies and Interests
In addition to acting, Mace has several other interests that occupy his time. For instance, he trains in martial arts, but also spends his free time skateboarding, while his favorite sport is basketball; he enjoys playing video games on play station.
He also enjoys music, with Justin Bieber and Ed Sheeran being his favorite musicians.
Mace is an animal lover, and owns a pet dog, a pug named Phoenix.
Mace Coronel Net Worth and Salary
As of mid- 2021, Mace Coronel's net worth has been estimated to be around $1 million, earned through his successful career as an actor, during which he has already made over 20 television and film appearances. While he was working on the "Nicky, Ricky, Dicky & Dawn" series, Mace was reputedly earning $10,000 per episode.
Appearance and Vital Statistics
This young star has dark blonde hair and brown eyes. He stands at a height of 5ft 7ins (1.7m), while he weighs approximately 121lbs (55kgs). His shoe size is 7. Unfortunately, Mace's vital statistics are unknown, but he has a slim figure.