Who is Mary Page Keller?
Mary Page Keller is an American award-winning actress, who is still best known as Laura Kelly in the TV series "Duet" (1987-1989), but also as Sara Carver in the TV series "Chasing Life" (2014-2015), among other roles that she has secured so far in her career.
Mary Page Keller Biography: Early Age, Childhood, and Education
Mary Page Keller was born on 3 March 1961 under the Pisces zodiac sign, in Monterey Park, California USA; she hasn't talked about her parents and any siblings. She grew up in Maryland and attended Springbrook High School in Silver Spring, from which she matriculated in 1979.
She then enrolled at the University of Maryland and later further her studies at the Boston Conservatory of Music. During her university years, she appeared in a number of musical theatre productions in Washington D.C. and then in New York, before she moved to Los Angeles, California.
Career Beginnings and Instant Success
Mary Page's career started in 1982 with the role of Amanda Kirkland in the soap opera "Ryan's Hope", and until 1983 she appeared in 15 episodes of the popular series. Next, she played Sally Spencer Frame in another soap opera – "Another World". This lasted for two years and a total of 36 episodes before she moved to Los Angeles, and secured the role of Laura Kelly in the TV comedy series "Duet".
This was her first starring role, sharing the screen with Matthew Laurance and Chris Lemmon in all 54 episodes of the popular sitcom. The series ended in 1989, but its spin-off "Open House", followed, through to 1990, in which Mary Page also showcased her acting skills.
She started the new decade with the role of Sydney Westin in the television movie "Revealing Evidence: Stalking the Honolulu Strangler" (1990), and then featured in another television movie "Perry Mason: The Case of the Ruthless Reporter" in 1991. Also in 1991, Mary was selected for the part of Maggie Campbell in the TV comedy series "Baby Talk", starring legendary Tony Danza, Paul Jessup and Ryan Jessup, and the following year she portrayed Erica in the action-drama film "Ulterior Motives", and was then cast in the role of Ricky Wilder in the TV series "Camp Wilder" (1992-1993).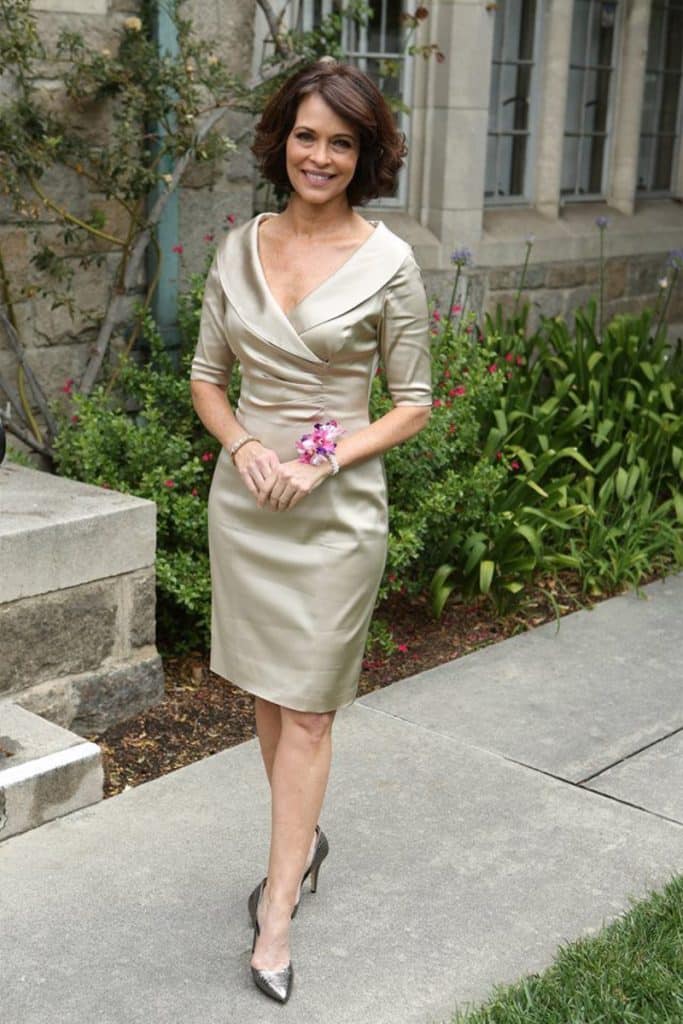 Another lead role was as Sandy Gennaro in the short-lived comedy series "Joe's Life", in which she co-starred with Peter Onorati and George Di Cenzo.
Throughout the '90s, Mary Page made a number of successful appearances, including as Leslie Knowlton in the television movie "The Colony" in 1995, then as Julia Bishop in the TV series "Cybill" in 1997, and the starring role in the television thriller crime-drama film "Dirty Little Secret" (1998). She also had a minor role in the action crime-drama film "The Negotiator" (1998), starring Samuel L. Jackson and Kevin Spacey.
Further Success
Thanks to her fame in the '80s and '90s, Mary Page continued quite successfully into the new millennium.
First, she had a guest-starring role as Nora Lagasse in the TV series "Emeril" (2001), then the same year starred in the horror film "Venomous" as Dr. Christine Edmonton Henning, alongside Treat Williams and Hannes Jaenicke. She was a guest-star in the procedural crime-drama series "JAG" (2002-2003), and next was Brigid Scofield in the TV series "NYPD Blue" (2004-2005), and from 2005 to 2006 featured in the short-lived series "Commander in Chief".
In 2010 she had a supporting role in the romantic comedy-drama film "Beginners", starring Ewan McGregor, Christopher Plummer, and Melanie Laurent, and appeared in four episodes of the popular TV series "Hart of Dixie", plus from 2014 to 2015 she was Sara Carver in the TV romantic drama series "Chasing Life", starring alongside Italia Ricci and Richard Brancatisano.
She hasn't been active as an actress since 2017 – her latest work was the portrayal of Dianne Fitzgerald in season three of the TV series "Pretty Little Liars" in 2012, which ran to 2017.
Personal Life, Husband, Children
In regards to her personal life, Mary Page is a married woman. She met her future husband, Thomas Ian Griffith on the set of the soap opera "Another World" in 1983 – Thomas was her love interest on-screen, their romance transferred to off-screen and the couple married in 1991.
Since then, they've welcomed two sons, Connor O'Neil born on 3 June 1994, and Eamon Michael on 28 March 1997.
Net Worth
As of mid- 2021, Mary Page Keller's net worth has been estimated to be around $4 million, earned through her successful career as an actress, during which she has appeared in more than 65 film and TV titles.
Appearance and Vital Statistics
This prominent actress has black hair and dark brown eyes. She stands at a height of 5ft 10ins (1.76m), weighs approximately 140lbs (64kgs), with vital statistics of 33-25-35, bra size 38B.
Mary Page Keller's Husband, Thomas Ian Griffith Short Bio
Thomas Ian Griffith was born on 18 March 1962 in Hartford, Connecticut, USA, the son of Thomas Joseph Griffith and his wife Mary Ann. Before acting, he trained in martial arts and has obtained black belts in Kenpo karate and tae kwon do.
He started his career as Catling Ewing in the soap opera "Another World", featuring in 52 episodes from 1984 until 1987. In 1989 he was selected for the role of Terry Silver, the rival martial arts expert, who orchestrated the rebellion of Daniel LaRusso against mentor and friend Mr. Miyagi, in the highly popular film "The Karate Kid Part III"; in 2018, he repeated the role of Terry Silver in the TV series "Cobra Kei".
Throughout the '90s, Thomas featured in a number of successful films, including "Ulterior Motives" (1992), "Blood of the Innocent" (1994), "Behind Enemy Lines" (1997), and "Vampires" in 1998.
Before his resurgence as Terry Silver in 2018, Thomas was inactive from 2007, but still made a few notable appearances in the 2000s – he was Agent Jim McGrath in the film "xXx", with Vin Diesel, Asia Argento, and Marton Csokas as the stars of the film, and in 2004 he played Larry Sawyer in the popular teen-drama series "One Tree Hill". In 2007 he starred in the television crime-drama movie "The Kidnapping", alongside Amy Carlson and Judd Nelson.
Thomas Ian Griffith's net worth has been estimated to be around $100,000 as of mid- 2021, earned through his career as an actor.