• REI AMI was born in Seoul, South Korea on 25 May 1995
• She gained recognition in October 2019 after uploading her music video "REI AMI – SNOWCONE" onto her YouTube channel
• Her eponymous YouTube channel has since been subscribed to by close to 150,000 people, and numbers more than 16 million views of all her videos combined
• She's currently single and hasn't married nor has children
• As of August 2021, her net worth has been estimated at over $300,000
REI AMI Wiki Bio
REI AMI was born in Seoul, South Korea on 25 May 1995 – her zodiac sign is Gemini, and she holds both Korean and American nationality. She's a rapper and singer, who's perhaps known best for her singles "Run Away", "Snow Cone" and "Make It Mine". Her stage name REI AMI stands for Ragging, Emotional, Impulsive, Asian, Meow, and Idk ('I don't know').
Early life and education
REI was raised in Seoul by her parents, about whom nothing's known, as they prefer to be left out of media; REI has only shared that they were very strict with her when she was growing up. As she hasn't mentioned having any siblings, most people believe her to be an only child.
When she was six years old, the family moved to the US, settling in Los Angeles, California.
She became interested in both singing and acting while attending a local high school, and was a member of a school band, as well as of a school's drama club. REI appeared in a couple of plays performed there, singing in most of these. She then became interested in playing instruments, and learned to play the guitar and the piano. At home, REI was only allowed to listen to Christian music; she once listened to the song "Birthday Sex" by Jeremih, and after her father caught her, he told her that she would go to hell for it.
Upon matriculating in 2013, REI didn't enroll at college, but rather chose to focus on her career as a rapper.
Career as a rapper
REI wrote her first song when she was 19 years old, and while still working on her way up in the music industry, she took on various jobs to financially support herself, including being a babysitter and a waitress; most of her colleagues didn't know about her rap songs.
She gained recognition in October 2019, after she uploaded her music video "REI AMI – SNOWCONE" onto her YouTube channel. It has since been viewed over 7.5 million times, and has established her as a popular rapper. This initial success was followed by REI's second hit – "Dictator" – which has since been listened to close to 2.5 million times on YouTube; she's stated that this is her favorite song, because of the aggressiveness of its lyrics.
In January 2020, REI revealed that she was to start working on her debut extended play (EP), which was set to be released sometime that year, however, because of the outbreak of coronavirus, the release has been postponed.
She has stated that some of her main influences are Britney Spears, Rihanna and Luther Vandross.
YouTube channel
REI launched her eponymous YouTube channel on 6 September 2018, solely to upload her music videos onto it. It's today subscribed to by close to 150,000 people, and numbers more than 16 million views of all her videos combined.
We're going to mention three of her most popular YouTube videos, which have helped her gain many subscribers.
REI's #1 video remains "REI AMI – SNOWCONE (Official Music Video)", and in the song, REI's singing about how she's sweeter than a snow cone, and that she's making so much money that she doesn't need a sugar daddy.
Her second most popular video is "REI AMI – DICTATOR (Official Lyric Video)", and the song's about a man who's treating her poorly.
REI's third most popular video – "REI AMI – MAKE IT MINE (Official Music Video)" – has been watched more than 1.2 million times since 14 August 2019, and is about REI killing a man who mistreated her.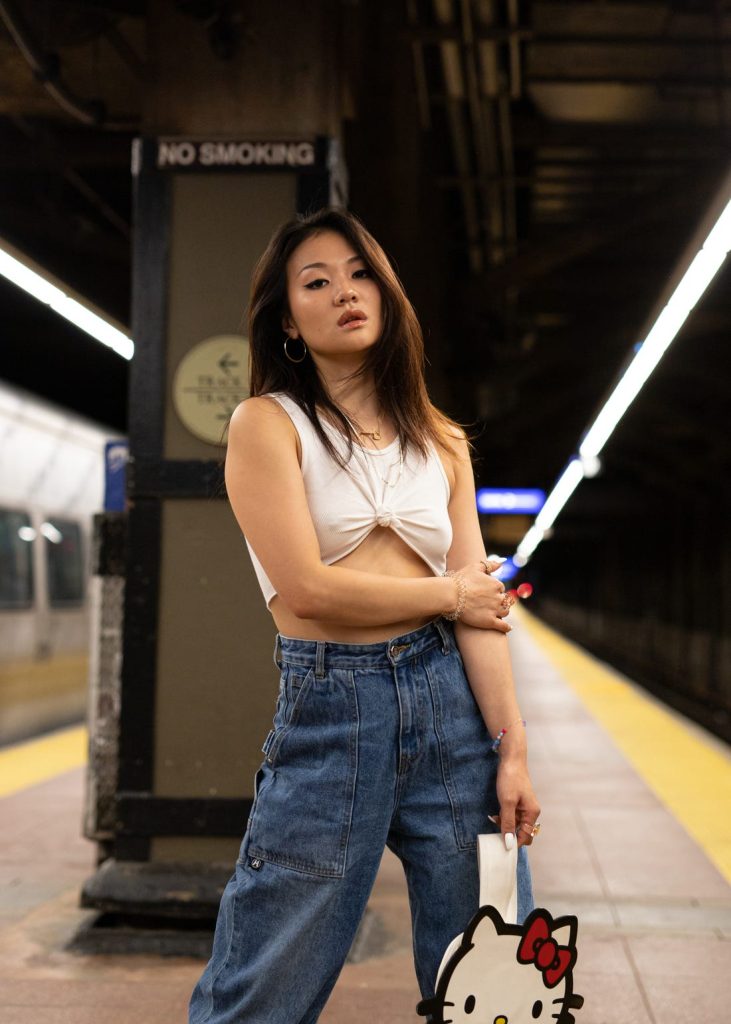 REI's quite active on Instagram, and has uploaded more than 200 pictures, while she's today followed by close to 100,000 people; the majority of her pictures feature her dancing.
She launched her Twitter account in August 2011, and it's today followed by over 9,000 people, while she has tweeted close to 4,000 times; REI's also active on Facebook, and her page is followed by more than 4,000 people.
She's also quite popular on TikTok, having amassed over 40,000 fans, and more than 280,000 likes of all her videos combined; the majority of these feature her dancing and lip syncing.
Love life and boyfriend
REI's highly secretive when it comes to her love life, and hasn't spoken of any men or women whom she has perhaps been with. This is mostly why there are various rumors circulating the internet, concerning both her love life, and her sexual orientation.
Some people have claimed that she was once married to her high school sweetheart, and that the two divorced in 2019, after having been separated for two years; no evidence has been provided to support these claims, nor has REI commented on them.
On 21 May 2020, she uploaded a picture onto her Instagram account, which features her sitting on Christian Blue's lap; he's an American musician, with whom she's also collaborated.
It's believed by many that REI and Christian are today in a relationship, but this hasn't been confirmed.
As of August 2021, REI seems to be single, hasn't married and doesn't have children.
Hobbies and other interests
REI's main hobby is travelling, and her career has taken her to various US states, while she's also been to several European and Asian countries. She also travels home to South Korea at least once a year.
As it's important for her career to look good, REI has multiple training sessions at the gym every week, and is also following a somewhat strict diet.
She's taking good care of her mental health as well, as she does yoga, and likes to occasionally spend some time alone.
She loves to watch movies late at night, and her favorite actor and actress are Leonardo DiCaprio and Scarlett Johansson, while a couple of her favorite films are "Catch Me If You Can", "Titanic" and "Lost in Translation".
She's a huge dog lover, and her pet Akita Inu dog can be seen featured in a couple of her Instagram pictures.
Age, height and net worth
REI's age is 26. She has long brown hair and brown eyes, her height is 5ft 5ins (1.65m) and she weighs around 120lbs (55kgs).
As of August 2021, her net worth has been estimated at over $300,000.