• Roy Cochrane is an American actor well known for his role as Ron Slater in "Dazed and Confused" (1993).
• He was born in New York on 28 February 1972.
• He has acted in various movies and TV shows such as Empire Records, Argo, C.S.I Miami, and A Scanner Darkly.
• He attended the LaGuardia High School of Performing Arts in New York City.
• He is currently rumored to be dating Tracy Zahoryin and is an avid chess player, traveler, and Ducati bike owner.
Roy Cochrane, an American actor who is well known for acting the role of 'Ron Slater' in "Dazed and Confused" (1993). He has also acted in various movies such as 'Lucas' in  Empire Records,  'Lee Schatz'  in "Argo", 'Tim Speedle' in "C.S.I Miami"  and 'Freck' in  "A Scanner Darkly".
Early life-date and place of birth, parents and siblings
Rory Cochrane was born in New York on 28, February 1972. His father Nicki Cochrane was an Indian actor of Irish ethnicity. His family moved from Syracuse, New York to Cambridge in England at this time he was just few months old and they lived there till he turned 8 years old.
Rory grew up with two siblings, an older brother Brendan and a sister, Siobhan. After going back to US, He persuaded his higher learning at New York university in dramatics from the "LaGuardia high school of performing arts".
Early education, source of career sports/hobbies/interest and other activities
After returning from England, Rory attended "LaGurdia Highschool of performing arts" at New York City. Nothing more about his further education is known.
Career
Rory Cochrane started his career back in 1989 where he appeared in a Docudrama about drugs with Connie Chung on Saturday night. He later briefly appeared in the ABC drama "H.E.L.P."(1990).  He then made big screen debut with the Neo Noir "A kiss before Dying" he was on screen for only 15 seconds. His first full-fledged film was a crime drama released in 1992 "Fathers and son" where he played a role as 'Ed'. There is also a nude scene of him in this movie. The film featured several social malpractices such as Sex, drugs, promiscuous sex and gang wars.
His break out came when he played a weed addict named 'Ron slater' in "Dazed and Confused" where he was a stoner. In 1994, he played an addict in "Love and a. 45'' where he took the character 'Billy Mall Black' as a prison mate to 'Watty Watts'. Rory Cochrane again found success on a film roll that of Lucas at Empire Records in 1995 the same year he played a role in "The Low life" follow up by the role of 'Dante Clericuzio' the grandson of mafia leader 'Domenico Clericuzio' in the CBS Miniseries "the last Don". In 1999 on the movie "Black and White" he played a role as an Angele police officer by the name 'Chris O'Brien'.
In 2002 with the CBS police-procedural drama "CSI Miami" he appeared on CSI franchise playing the role as 'Timothy Speedle'. He also came through in the comedy talk show "Dinner for Five". In 2012, he was part of the award-winning historical drama "Argo" based on the book "The Master of Disguise"  by 'US Central Intelligence Agency'. He eased the role of 'First Sergent Thomas Metz' in 2017 western film 'Hostiles'. His acting career has been quite a success over the years. These are just some of the few films we have mentioned that he had participated in for the past few years.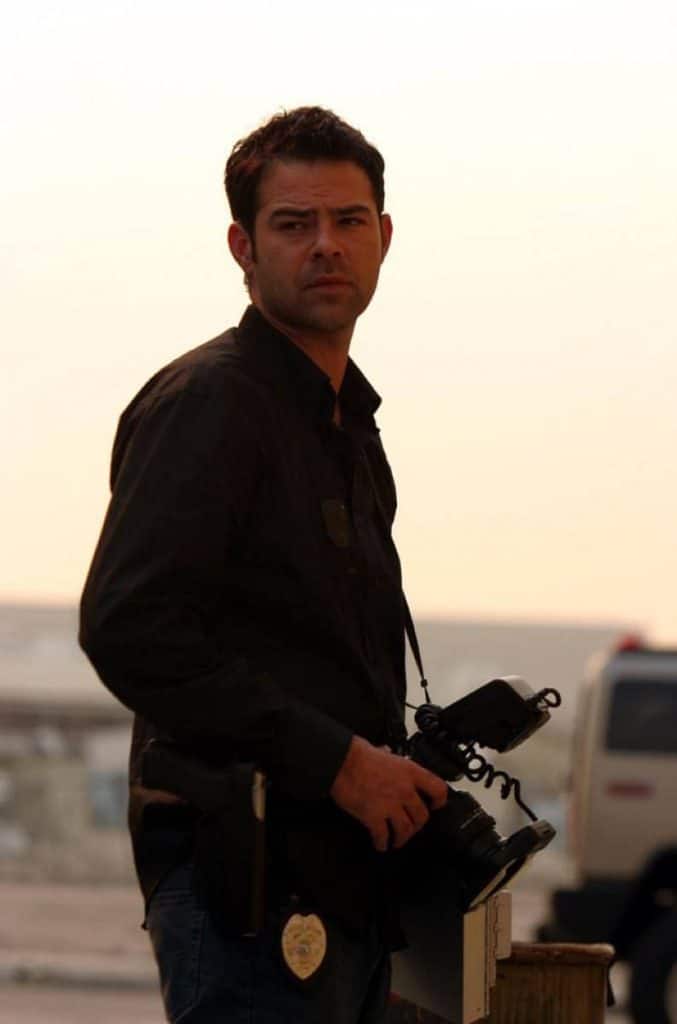 Meetings and interactions with famous people
Rory has managed to keep most of his dating life quite private. However, it is known that he has had a relationship with his coworker Relle Zellwerge. They have worked together in a series of several movies, 'Empire Records,' and 'Dazed and Confused' among others.
He has also dated his co-star from "Dazed and confused", 'Joey Lauren Adams'. In 1988 it was rumored that he was married to a girl called 'Rebecca Columbus' but it turned out later that Rory didn't even know any girl by that name. The rumors were false.
Currently he is rumored to be dating a lady by the name Tracy Zahoryin from 2013. Even though he has never acknowledged the relationship to any media outlet the two have been posting each other on Instagram and in 2018 they were seen attending a music concert together.
He doesn't have any known children either and has never been married before.
Hobbies
He is a chess player and an avid traveler. He Owns a Ducati bikes. His love for partying and clubbing is undeniable.
His net worthy
It is estimated to be $3 million believed to have pocketed a lot from his role in CSI Miami
Physical characteristics
Rory is about 177cm tall that is 5.10 inches. His hair color is  dark brown  and  his eyes are also dark brown. His body type is Athletic.
What is Rory Cochrane doing now?
At the start of 'CSI Miami', Rory acted as detective and appeared on the screen frequently by stage name 'Timothy' or better known as 'Tim Speedle' a character full of sarcastic and temper. On season 3 Tim Speedle dies that is his character.
He was invented in season 6 called 'Bang, Bang Your Debt' but was acting as another character for the episode only but according to a statement by Rory Cochrane his departure was for personal reasons for other roles. On 2019 'Reprisal series' He participated as guest character during episode 6 of the show. It is possible or it's happening Rory is joining the cast of Amazon Sci-Fi thriller Invasion with Riz Ahmed, Octavia Spencer and Janina Gavankar.Rory famously known from movies 'Dazed and Confused' and CSI Miami, Empire record has recently starred in movies 'White Boy Rick' and 'Antlers' He is rippled by Grandview.