• Rebecca Olson Gupta is a successful law attorney and the wife of neurosurgeon and CNN commentator Sanjay Gupta.
• They married in May 2004 in a Hindu ceremony with traditional Hindu customs.
• They have three daughters: Sage Ayla, Sky Anjahi, and Soleil Asha.
• Rebecca Olson Gupta's estimated net worth is close to $1 million while her husband Sanjay Gupta's is $8 million.
• Sanjay Gupta is a renowned neurosurgeon, journalist, TV producer, teacher, and author of several books.
Who is Rebecca Olson Gupta?
Rebecca Olson Gupta is the wife of author, neurosurgeon, and CNN commentator Sanjay Gupta. Keep reading to discover more about her family life, upbringing, and more.
Rebecca Olson Gupta's Studies & Career
Many fans of Sanjay Gupta know that his wife is a successful law attorney in her own right. Olson was born in Michigan, USA, on 6 December 1968. She went on to attend the Novi High School and matriculated at the age of 19.
In 1994, she graduated from the University of Michigan and subsequently studied law at the illustrious University of North Carolina, whose notable alumni include Roy Cooper, the governor of North Carolina, and former US Senator John Edwards.
Although we don't know if Olson is actively practicing law, her Facebook profile states she is self-employed. The family currently resides in Atlanta, Georgia, US.
Rebecca Olson Gupta's Marriage
Sanjay Gupta proposed to his wife by writing her a romantic poem, and asking her to marry him in the last line. For their wedding, which took place in May 2004, the couple chose the Shell House at Ashley Hall in Charleston, North Carolina.
Previously, Olson has said that "[Sanjay] always wanted a Hindu wedding," and that she was "thrilled to have one".
The nuptial celebrations included the lavish 'baraat', the groom's welcoming ceremony, one of the most important moments in a Hindu wedding which is marked by singing and dancing. Forty-five minutes later, Olson arrived wearing a traditional hand-beaded silk dress known as a lengha, along with a long shawl known as the choli, making her entrance seated in a chair being carried in by her brothers.
Following Olson's arrival, the couple went through a series of Hindu wedding rites including the mangal pheras, in which both circled a holy fire four times. In Hindu culture, it's said that the first person to sit down rules the marriage; Olson was the first one to sit down. Afterwards, the celebrations continued with traditional bhangra dancing, and the reception was held in an 1860s ballroom.
Hindu weddings have a number of unique customs including what colors to wear and what prayers to recite. Typically, these weddings have hundreds and up to thousands of guests, even in the US, because sometimes the whole community is invited instead of just close friends and family.
The three important colors to stay away from are red, which is the color of the bride's wedding dress, black, which is considered unlucky, and white, due to its association with funerals. It's also interesting to note that due to the predominantly conservative culture, most Hindu wedding ceremonies don't include a kiss between the bride and the groom, but that the celebrations can last for up to three days.
Rebecca Olson Gupta's Family Life
From what we can see, Sanjay and Rebecca have an idyllic home life. In 2005, the couple welcomed their first of three daughters, Sage Ayla Gupta. Their middle child, Sky Anjahi, was born a year later, and Soleil Asha arrived two years later in 2008.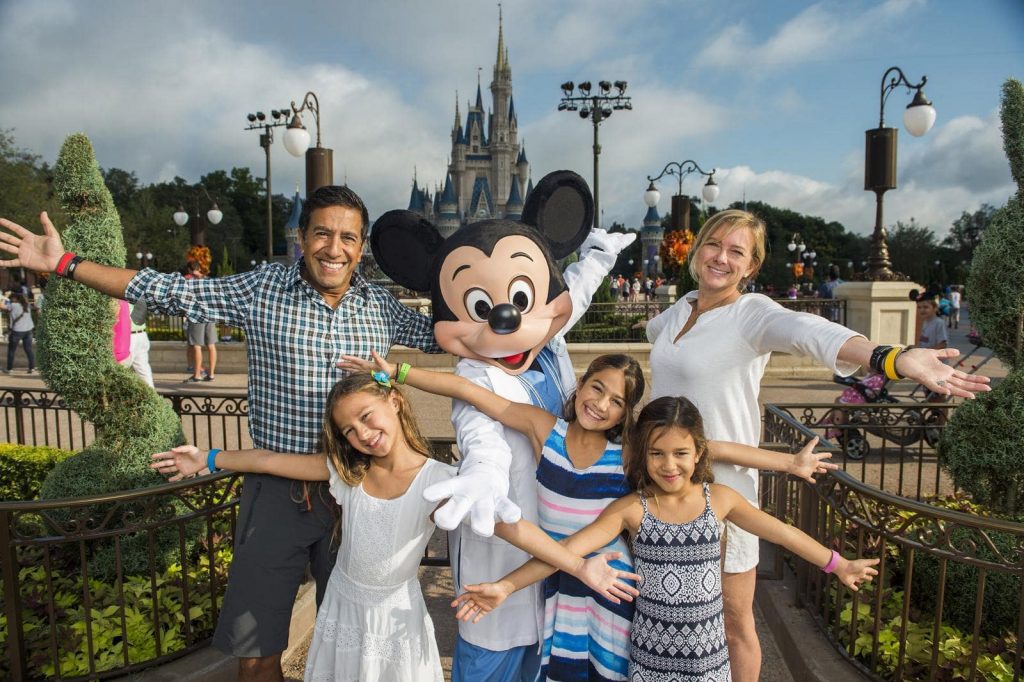 Rebecca's Instagram is private with only around 100 followers, and Sanjay also keeps his family life off the internet; however, the neurosurgeon has been open about discussing his daughters in the past. For the coronavirus pandemic, Gupta wrote an article in August 2020 about why he wouldn't send his daughters back to school just yet. In October 2014, CNN had uploaded a 20-minute segment to their YouTube channel following the family while they travelled to India and Pakistan to discover their roots. In the documentary, Gupta's mother was interviewed and spoke about her experiences being a refugee, and the first female engineer at Ford Motors. The inspirational video has been seen over 700,000 times.
In April 2020, Olson wrote a touching Facebook tribute to her husband and the hard work he's undertaken during the coronavirus pandemic, and called him her soulmate. She described Gupta as working from home "…in a windowless room of the basement from 4:30am to 11:30pm", while writing, podcasting and making television appearances. It was a challenging time for Gupta due to the deaths of at least two of his close friends – Dr. James Goodrich, a pediatric neurosurgeon known for separating conjoined twins, and Charlotte Figi, a teenager who appeared in one of Gupta's medical documentaries – but luckily Olson supported him through it.
Gupta has also been a vocal supporter of veganism for years, although it's unknown if his family shares this view.
During a 2011 CNN segment, he spoke with former president Bill Clinton about the benefits of a vegan diet, and how it reduces the risks of suffering a heart attack. Despite endorsing a strict vegan diet, Gupta noted that it's not for those who aren't fully committed to making the lifestyle change.
Rebecca Olson Gupta's Net Worth
Some sources calculate Olson's net worth individually, while others tie the figure to her husband's assets. However, her estimated wealth is close to $1 million, and for Gupta as much as $5 million as of early 2021. The average annual salary for an attorney in Atlanta is over $100,000.
However, we can inform you that her husband is currently listed as one of the world's richest celebrity doctors with an impressive net worth of $8 million.
This figure is calculated from Gupta's lucrative career which includes journalism, TV production, and teaching work. Gupta has also written several critically acclaimed books, with the most recent one being "Keep Sharp: Build a Better Brain at Any Age". All of Gupta's books have received hundreds of positive reviews from readers, and he is currently considered one of the medical industry's most prominent figures. It's safe to say that Gupta and Olson have a combined net worth in the range of millions of dollars due to their many profitable streams of revenue.