• JustaMinx is a social media celebrity and Twitch streamer
• She became popular through her Twitch channel and dating show 'Love or Host'
• She has 1.5 million followers on her Twitch account and 500,000 on YouTube
• She was temporarily banned from Twitch for using profanity and "hateful slurs"
• Her net worth is estimated at $100,000 as of mid-2021
Who is JustaMinx?
JustaMinx is a social media personality and popular streamer who rose to fame through her Twitch channel. She is also known for participating in the dating show "Love or Host". JustaMinx was born under the Zodiac sign Scorpio on 3 November 1996 in Dublin, Ireland. As of 2021, she is 24 years old, and she holds Irish nationality.
What is her real name? Early life and Bio
When it comes to her real name, she has been very secretive about it – most sources suggest that her real name is Rebecca while some say it's Michele. She is also very secretive about her personal life in general, which is one of the reasons why there is so much conflicting information about her. Her father, whose name remains unknown, is an accountant, while her mother is an English teacher.
As a young child she became very interested in singing, which prompted her mother to enroll her at the school of the arts for children. During her formative years she often socialized with boys, which landed her in the world of gaming. She was also a great fan of sports, as she played soccer for her school's team. After matriculating she by-passed college, and focused on her career as a social media star and gamer.
Rise to Stardom
JustaMinx joined the streaming platform Twitch in 2013, with the idea of eventually making money by playing games and streaming them. However, she actually became active in 2018, producing song covers and chatting with people. JustaMinx soon began playing games such as "Minecraft" and "Among Us" on Twitch.
Having been recognized in the online community, she became a regular on the dating show "Love or Host", hosted by another social media star named Austin, who is known for streaming multiplayer online games on Twitch. Austin previously hosted  a show named "Rajjchelorette" with the same concept. The dating show became very popular in 2020, and houses a relatively new format, in which the contestants ask questions intending to eliminate partners. JustaMinx became super popular on "Love Or Host", as people recognized her as one of the most interesting contestants. She currently has 1.5 million followers on her Twitch account, and streams at least 50 hours a week, and when not playing games, she is hanging-out with her friends.
Even though JustaMinx is mostly recognized as a popular Twitch user, she launched her YouTube channel in 2017, intended for playing games, such as "Overwatch", "Gary's Mod", and "Minecraft". However, it was a rough start, as she wasn't attracting many views, and she rarely posted videos; some of her first included "Irish lass vs Minecraft" and "How I became a cult leader in "Minecraft". In 2020, JustaMinx rapidly gained a large fans base by expanding her content, creating videos such as " HIRING E-BOYS ON FIVERR" and "I STAYED IN A HAUNTED CABIN FOR CONTENT, WAS IT WORTH IT?" She also posted a couple of videos of the dating show with Austin on her channel, which are her most viewed and popular videos. In addition, she has posted her Twitch streams on YouTube, but since launching her channel, she hasn't changed her content drastically.
However, she has begun incorporating storytime and reaction videos – her latest include "How I got arrested" (GTA RP) and "So I decided to google myself." Her catchphrase is "Adderall Gang", and the channel entitled "Justa Minx" currently has 94 videos, more than 500,000 subscribers, and over 21 million views.
Instagram and Twitter
She is very popular on Instagram too, as her account has over 900,000 followers, while her Twitter account has 1.2 million fans. Most of her content on social platforms is related to her streams on Twitch, memes, and upcoming projects. Judging from her photos on Instagram, she is a passionate make-up enthusiast who likes to experiment with a variety of looks and styles. In March 2021, she was signed by Envy, the entertainment and esports company known for collaborating with various popular content creators and streamers.
hey 😳 pic.twitter.com/8uhp7sg0Ut

— Minx (@JustaMinx) May 25, 2021
JustaMinx wrote on her Twitter: 'I tried to make my own little Overwatch team. I was like, 'I wanna join a team,' but I was like 'no way, I'm not good at the game.' And now, shout-out Envy, for going into other areas where you don't have to be good at video games and welcoming people like me.'
Why was she banned from Twitch?
In December 2020, she was temporarily banned from Twitch for using profanity and "hateful slurs" during her streams, such as "simp", "virgin", and "incel". The streaming platform had previously added rules in terms of using derogatory terms and emotes during the streams. The situation sparked controversy, as these newly added rules were supposed to go live in January 2021, however, JustaMinx received the ban in the last month of 2020. The popular Twitch streamer shared her confusion on Twitter, writing 'My email said I was banned for hateful slurs or symbols. I don't understand it, but see you in 7 days'.
She added 'I wanna clarify I did say virgin, incel, and simp yesterday but I thought the new TOS wasn't in place till January.' Additionally,  draw the attention on another Twitch streamer, called "Miss Behavin", who behaved inappropriately during her streams; she "accidentally" streamed a video that was intended for her "Only Fans" account. The streamer only got a three-day ban, which seemed unfair compared to the seven-day ban JustaMinx received. She created the video discussing this injustice and the platform's hypocrisy, entitled "How to be a female Twitch streamer". In the video, she ironically explained how one needs to dress and behave to get into Twitch's good books. However, the situation quickly died down, as she returned to the platform seven days later.
Personal life
Even though she's known for being honest and laid-back, her sexuality remained unclear for a long time, mostly due to her ambiguous comments.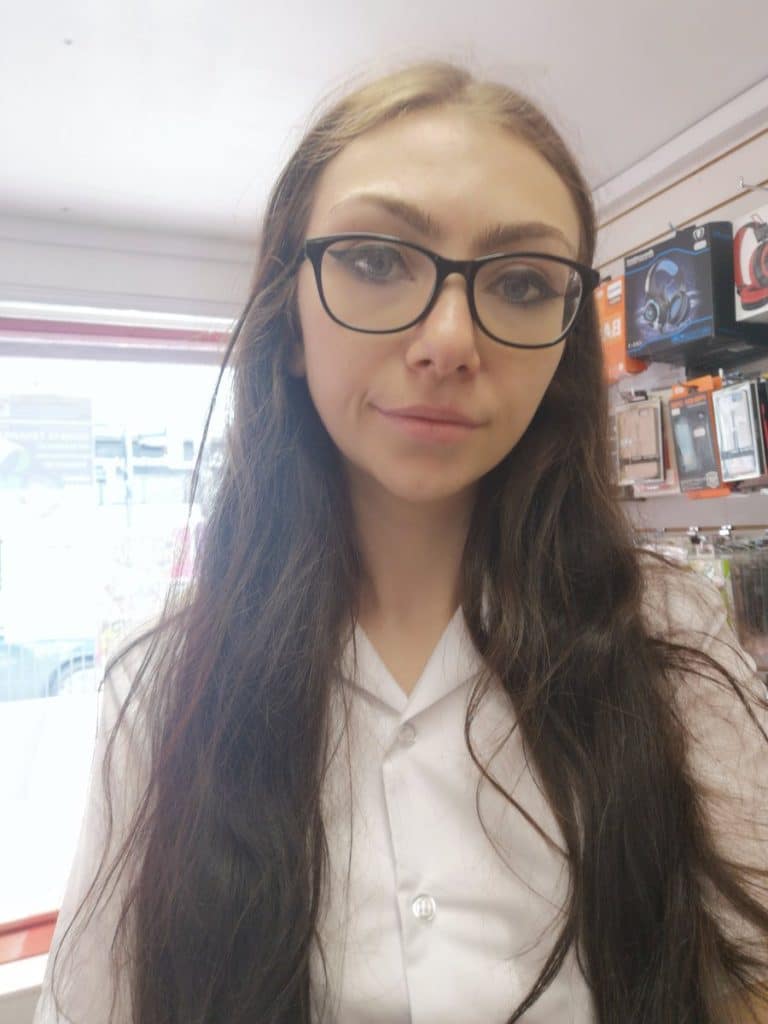 However, she disclosed on Twitter that she's lesbian – a Twitter user used the opportunity to clear the air, and asked her directly. JustaMinx also wrote about her previous journey with her sexuality, as she dated boys in the past, trying to establish whether she was truly lesbian or just going through a phase. She hasn't been linked to anyone in particular, even though some fans  claimed to have seen JustaMinx walking with a red-haired girl in Dublin. According to the latest sources, JustaMinx is currently single.
What is her net worth?
Her net worth is estimated at $100,000 as of mid-2021, acquired largely through her social media accounts. She additionally earns through deals and affiliations with brands such as Mavix, Dream Clothing, and Gaming Supps. Like many YouTubers and social media stars, she also sells merchandise. Given her recent contract with Envy and exponential rise in popularity, her net worth will most certainly grow.
Physical stats and Hobbies
JustaMinx is 5ft 8ins tall (172cm), while her weight is around 135lbs (62kgs), and her vital statistics 33-26-37. Her natural hair is dark brown, while her eyes are blue. She likes to dye her hair quite often and experiment with colors; she's previously died it to pink, copper, blonde and purple.
Regarding her hobbies, besides playing games, she is a huge fan of anime and roleplaying, which is most evident in her fashion style. She likes to watch "Naruto" and "Cowboy Bebop". Reportedly she visits the gym regularly, and takes great care of her eating habits and diets.
In one of her streams, she mentioned that she was a fan of action and fantasy movies such as "The Matrix", "Harry Potter", and "The Perks of Being a Wallflower". Her favorite actors are Keanu Reeves and Emma Watson.