• David Graf was an American actor best known for his role as Eugene Tackleberry in the "Police Academy" films
• He was born in Zanesville, Ohio and graduated from Otterbein College and Ohio State University
• Graf had over 100 acting credits to his name and had numerous roles in films and television series
• He married Kathryn Graf in 1983 and had two sons
• At the time of his death, David Graf's net worth was estimated at just over $500,000.
David Graf- who was he? Wiki
He had over 100 acting credits to his name, but David Graf was known best for his role as Eugene Tackleberry in the "Police Academy" films, which brought him international acclaim. The character he played, a veteran of the US Army who joins the police academy, is still a byword for a trigger-happy individual – Tackleberry memes and the catchphrase 'Now, Mister!' are still popular on the internet.
To learn more about his life, his career, and what happened to him, keep on reading.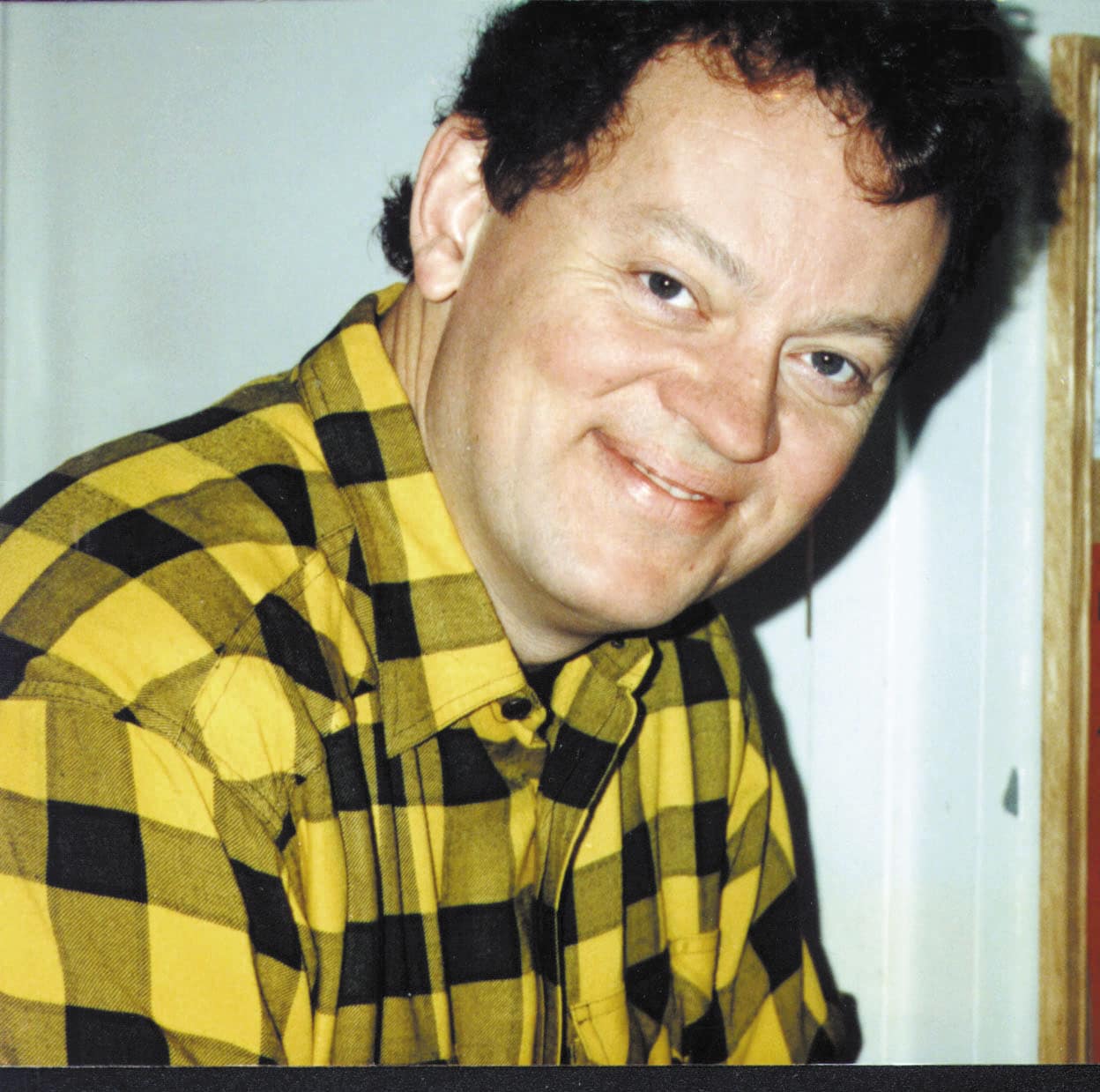 Early life, family, and education
Born Paul David Graf under the zodiac sign of Aries on 16 April 1950, in Zanesville, Ohio USA, David held American nationality, and his ethnicity was Caucasian. He was raised by his parents, and most of his childhood he spent in Lancaster, Ohio where the family moved after his birth. Nothing is known about his parents and siblings, if he had any.
David was a quite secretive person when it comes to his personal life, and since he was known as the character actor, according to his wife he wasn't a huge leading star, thus paparazzi and tabloids didn't often track him down, which might be the reason why so little is known about his past.
When it comes to his educational background, David matriculated from Lancaster High School in 1968, and then enrolled at Otterbein College, from which he graduated with a Bachelor's degree in Arts (Theatre), in 1972. He continued his education at Ohio State University, however, in 1975 he dropped out of college to pursue his acting career.
Roles in movies
David made his acting debut playing Gergley in the 1981 movie "Four Friends", followed by his role as Olin in the 1982 TV movie "The Long Summer of George Adams". Two years later, he was cast to play his most notable role, as Tackleberry in "Police Academy", starring opposite Steve Guttenberg, Kim Cattrall, and G.W. Bailey.
This comedy about a group of misfits who enter the police academy was called one of the best comedies of the early '80s. The movie was funny, the characters were likable, and the audience loved it.
Later in 1984, David was seen as Bink in the romantic comedy-drama "Irreconcilable Differences", also starring Drew Barrymore, Ryan O'Neal and Shelley Long, which had three award nominations.
In 1985, David reprised his role as Tackleberry in the sequel "Police Academy 2: Their First Assignment", which was also well-accepted by the audience, and won the Golden Screen, Germany Award. Continuing with the franchise, David was next seen in "Police Academy 3: Back in Training" (1986), "Police Academy 4: Citizens on Patrol" (1987), "Police Academy 5: Assignment: Miami Beach" (1988), and "Police Academy 6: City Under Siege" (1989).
The early '90s saw David in the TV movie "The Whereabouts of Jenny" (1991), followed by his role as Miles in another TV movie "For Their Own Good" in 1993, before he returned on the big screen as Howard in the action movie "American Kickboxer 2".
Later that year, David portrayed Lieutenant Weismann in the thriller drama "Suture", which followed the story of a man whose brother tries to kill him; the man survives, but finds himself in another man's body. Written and directed by Scott McGehee and David Siegel, the movie had six award nominations and won two.
David followed with roles in "Guarding Tess" and "Children of the Dark" in 1994, before he further reprised his role as Tackleberry in "Police Academy: Mission to Moscow", but which didn't fare as well as previous parts.
Later that year, David was seen in the TV movies "Roseanne: An Unauthorized Biography", and "Father and Scout", followed by his role as Sam Franklin in the 1995 comedy "The Brady Bunch Movie", based on the characters from the early '70s TV series entitled "The Brady Bunch".
David was cast to play Judge Ritcher in the 1996 comedy-drama "Citizen Ruth", followed by his role as Ralph Brinker in the 1998 TV movie "Brink!".
Paul David Graf was born on this day in 1950. Sadly, he passed away on 7 April 2001. Was Tackleberry your favourite character from the 'Police Academy' movies? pic.twitter.com/rn2r2hcQtH

— Beyond the Box Office 🎬🍿 (@BoxOfficeBeyond) April 16, 2020
The early 2000s saw David as an ARG Commander in "Rules of Engagement", starring Tommy Lee Jones and Samuel L. Jackson, and his last role was his portrayal of Charles in the family adventure "The Cactus Kid", about a boy with cancer who asks his father to let him rob a bank, starring William R. Moses, Thomas Curtis and Randy Travis.
Roles in series
David made his first TV series appearance as Maury in an episode of the series "The Dukes of Hazzard" in 1981. He followed with guest roles in "Lou Grant" (1982), "The A-Team" (1983), "The Yellow Rose" (1984), and "Call to Glory" in 1985.
In the following year, he was cast to play Councilman Harlan Nash in "He's the Mayor", and was seen in all 13 episodes of this comedy about a new young mayor who replaced the previous one because it was discovered that he was a criminal. This was David's and only lead role on TV.
David concentrated on his film roles, but he would occasionally appear in an episode or two of various television shows. His wife once stated that David would take any role, and that he would sometimes work on multiple projects just to provide for his family as best he could.
The early '90s saw him guest-starring in several popular series, including "Life Goes On" (1991), "Seinfeld" (1992), "Home Improvement" (1993), "Dream On" (1994), and "The Marshal" (1995), among many others.
David reprised his role as Eugene Tackleberry in an episode of "Police Academy: The Series" in 1998, and was then seen in "JAG" (1999) and "Diagnosis Murder" (2000), while his last role was his portrayal of Jacques Douche in "Son of the Beach" in 2001.
Love life and relationships
As mentioned, David lived away from the limelight, but it's known that in 1983 he married Kathryn Graf, also an actress, and a playwright. She made a guest appearance in "Police Academy 5: Assignment Miami Beach".
They had two sons together, namely Daniel and Sean.
David and Kathryn were in marriage until David's death; he died of a heart attack on 7 April 2001. Kathryn wrote a one-woman play, entitled "Surviving David", about her life after the sudden death of her husband.
How rich he was?
He had numerous roles and starred in one of the most famous comedies, so many would think that he earned an enormous fortune. However, the truth is that at the time of his death, David's net worth was estimated at just over $500,000.