• Willa Joanna Chance Holland is an American actress and model born in 1991
• She is best known for her portrayal of Audrey Anderson in the 2010 movie 'Legion'
• Willa dropped out of high school to focus on her acting career and completed her GED tests in 2009
• She has won a Boston International Film Festival Jury Award (Feature) for Best Actress and voted for Bernie Sanders in the 2016 presidential primary
• Willa's age is 30 and her net worth is estimated at over $5 million
Who is Willa Holland?
Willa Joanna Chance Holland was born in Los Angeles, California USA, on 18 June 1991 – her zodiac sign is Gemini, and she holds American nationality. She's an actress and a model, with 23 acting credits to her name, while she's perhaps still known best for her portrayal of Audrey Anderson in the 2010 action fantasy horror movie "Legion", written and directed by Scott Stewart, and which starred Paul Bettany, Dennis Quaid and Charles S. Dutton. It follows a group of strangers who have been attacked by demons at a diner, while their defender is Archangel Michael, who believes that the unborn child of a pregnant waitress is their only chance of survival.
Early life and education
Willa was raised in Los Angeles alongside her sister Brianna Holland and half-sister Piper De Palma, by their father Keith Holland, an American cinematographer, and mother Darnell Gregorio-De Palma, an American actress. Willa's parents divorced when she was still very young, and her mother went on to marry the American film director Brian De Palma in 1995, but divorced him two years later.
Willa attended Kenter Canyon Elementary School – she launched her acting career aged ten, with her portrayal of Young Faye in the 2001 thriller movie "Ordinary Madness".
Willa then focused on her education, and wasn't active in the film industry for the following four years, when she made her debut TV series appearance with her portrayal of Kalla in the 2005 episode "Valerie Hangs with the Cool Kids" of the comedy "The Comeback".
The same year saw her enroll at Palisades Charter High School, however, Willa had to drop out, because she wanted to work on her acting career, while the school's principal and teachers insisted that she attended her classes. Willa finally completed her GED tests in 2009, but didn't attended college.
Roles in movies
In 2006, Willa was the narrator of the short documentary "Making the Video Game: Scarface – The World Is Yours", and in 2008, she was cast to play April in the drama "Garden Party", written and directed by Jason Freeland, and which starred Eric Smith, Tierra Abbott and Vinessa Shaw.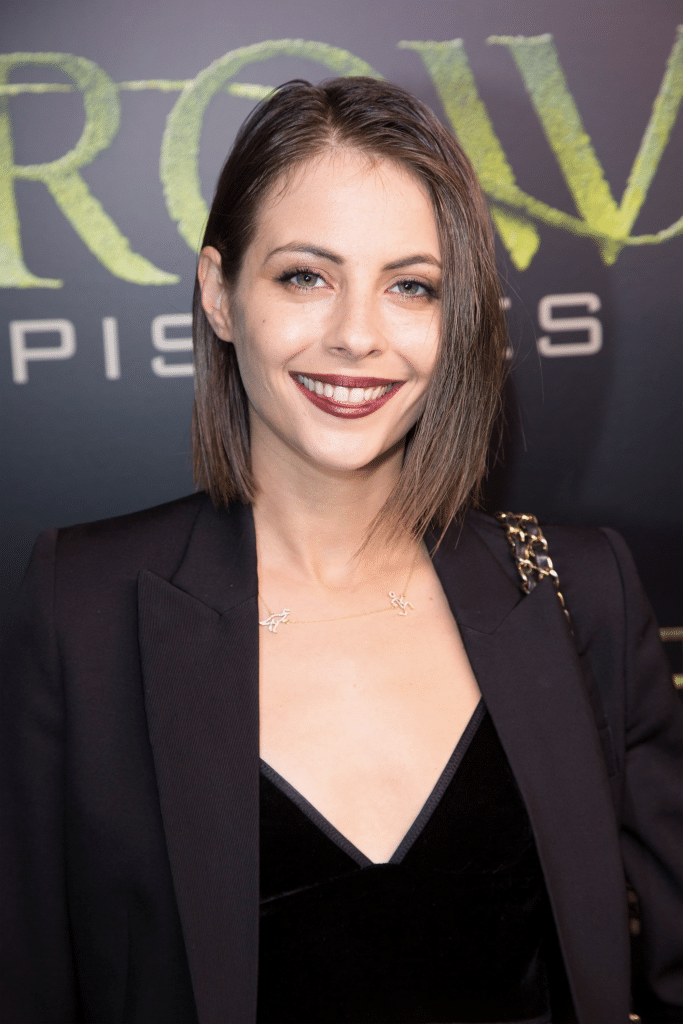 It follows the teenager April. who's searching for her place in the world and has fallen in with a group of kids similar to her.
A couple of Willa's following roles were in the 2008 romantic comedy drama "Middle of Nowhere", the 2008 romantic mystery drama "A Summer in Genoa", and the 2010 family sports drama "Chasing 3000". In 2011, she was cast to play Janice Heddon, in the action thriller drama "Straw Dogs", written and directed by Rod Lurie, it starred James Marsden, Kate Bosworth and Alexander Skarsgard, and follows the Californian screenwriter David Sumner and his wife, who have moved to her hometown in the South; the movie was nominated for two awards.
The year 2012 saw Willa play the lead character Davey Wexler in the drama "Tiger Eyes", which follows Davey who has moved to New Mexico with her family, after her father was killed; the film won four of the five awards for which it was nominated.
Two of her most recent movie roles have been in the 2016 mystery crime thriller "Blood in the Water", and the 2020 short mystery drama "Pure Immersion".
Roles in TV series
In 2006 and 2007, Willa portrayed Kaitlin Cooper in 22 episodes of the romantic comedy drama "The O. C.", created by Josh Schwartz, and which starred Mischa Barton, Adam Brody and Peter Gallagher. It follows a troubled girl who has just befriended a group of wealthy people living in Newport Beach in California; the series won 15 of the 36 awards for which it was nominated.
Between 2008 and 2012, Willa played Agnes Andrews, in the critically acclaimed romantic drama "Gossip Girl", which went on to win 21 of the 57 awards for which it was nominated.
We also saw her play Thea Queen, aka Speedy, in the 2015 episode "Legends of Today" then the 2016 episode "Invasion!" of the action adventure drama "The Flash".
Willa's only other TV series role has been her portrayal of Thea Queen/Speedy between 2012 and 2020, in 134 episodes of the hit action crime adventure "Arrow", created by Andrew Kreisberg, Marc Guggenheim and Greg Berlanti, and which starred Stephen Amell, Katie Cassidy and David Ramsey. It follows the billionaire playboy Oliver Queen who, after having been presumed dead for five years, returns as a hooded vigilante, wanting to clean up his city with his bow.
Other credits
In 2010, Willa was featured in the short documentary video "Humanity's Last Line of Defense", and in 2013, she made a guest appearance in an episode of the reality show "Fashion Police".
She received special thanks for the 2013 TV special "Arrow: Year One".
In 2006, Willa voiced several characters in the video game "Scarface: The World Is Yours", and in 2010 she voiced Aqua in the English version of the video game "Kingdom Hearts: Birth by Sleep", and subsequently in the 2012 "Kingdom Hearts 3D: Dream Drop Distance", the 2014 "Kingdom Hearts HD 2.5 Remix" and the 2019 "Kingdom Hearts III".
Awards and nominations
In 2012, Willa won a Boston International Film Festival Jury Award (Feature) for Best Actress, for her performance in "Tiger Eyes".
Relationships and affairs
Willa's highly secretive when it comes to her love life, but has still allowed her fans to have a glimpse at it. In 2009, she began dating Toby Hemingway, a British actor with close to 30 credits to his name, while he's perhaps still known best for his portrayal of Reid Garwin, in the 2006 action fantasy adventure movie "The Covenant".
https://t.co/gPMFjimAgS#KeepRhinosHorny @PaulBlackthorne pic.twitter.com/ydqX4lBILh

— Willa Holland (@Willaaaah) November 21, 2015
The two dated for just over a year, before splitting for unknown reasons.
Since 13 September 2015, Willa has been in a relationship with the professional photographer Nate Walton. The two have uploaded numerous pictures featuring themselves together, onto their Instagram accounts, and there are rumors circulating the internet claiming that they're planning to marry, but these haven't been confirmed.
As of August 2021, Willa's dating Nate Walton, hasn't married, and doesn't have children.
Hobbies and other interests
Willa enjoys modelling, but thinks of it as a hobby rather than a job. She was only seven years old when she signed her first contract, and until she turned 11, she was the top US child model. Willa's today signed to Ford Models Los Angeles, and has worked with brands such as Abercrombie & Fitch, Ralph Lauren and Guess.
She's interested in politics, and Willa voted for Bernie Sanders in the 2016 presidential primary.
She loves to watch movies in her spare time, and her favorite actor and actress are Johnny Depp and Julia Roberts, with both of whom she has had an opportunity to work. A couple of Willa's favorite movies are the franchise "Pirates of the Caribbean", "The Runaway Bride" and "Notting Hill".
She loves to travel, and her acting and modelling career has taken her to many US states, while Willa has also been to a couple of Asian and European countries; her dream travel destination is Miami in Florida.
Age, body and net worth
Willa's age is 30. She has long brown hair and green eyes, her height is 5ft 6ins (1.68m) and she weighs around 128lbs (58kgs).
As of August 2021, her net worth has been estimated at over $5 million.