• Yon Gonzalez Luna was born in Bergara, Spain and is an actor with 21 credits to his name.
• He was raised by his parents, with his older brother Aitor also an actor.
• He is best known for his role in the series "The Boarding School", for which he received an award.
• He has also appeared in films such as "Sex, Party & Lies" and "Off Course" and has modelled for brands such as Adidas and Dolce & Gabbana.
• As of August 2021, his net worth is estimated to be around $1 million.
Who is Yon González?
Yon Gonzalez Luna was born under the zodiac sign of Taurus on 20 May 1986, in Bergara, Spain. He is an actor with 21 credits to his name, perhaps mostly known for his role in the series "The Boarding School", in which he played the character Iván Noiret León. It's an adventure mystery drama about students who go to a boarding school, which seems to be full of secrets and mysteries. Created by Juan Carlos Cueto, Rocio Martinez and Laura Belloso, the series had 16 award nominations and six wins, including a TP de Oro in Spain for Best National Series (Mejor Serie Nacional).
Early life, family and education
Yon was raised by his parents in Bergara, a town in the province Gipuzkoa, Basque country; his father was a factory worker and his mother was a housewife. Yon wanted more than a middle-class life, aspiring to be an actor, just as his role model Luis Tosar. He has a five years older brother Aitor, who is also an actor, who took his maternal surname Luna for his artistic name; Yon kept his first and paternal surname, Gonzalez.
He attended a local high school, and upon matriculating in 2006, he moved to Madrid, where he firstly launched his modelling career, but it took Yon less than a year to get his first chance to launch his acting career.
Roles in series
In 2007, he marked his debut as an actor by appearing in the series "SMS, Sin Miedo a Sonar", and in the same year, he started shooting for the series "The Boarding School".
In 2011, Yon portrayed the character Constantino in the mini-series "Sofia", followed by his role of Manuel Hernandez, appearing in 13 episodes in the series "Gran Reserva", in which he acted alongside his brother Aitor Luna. The series had six wins and five more award nominations.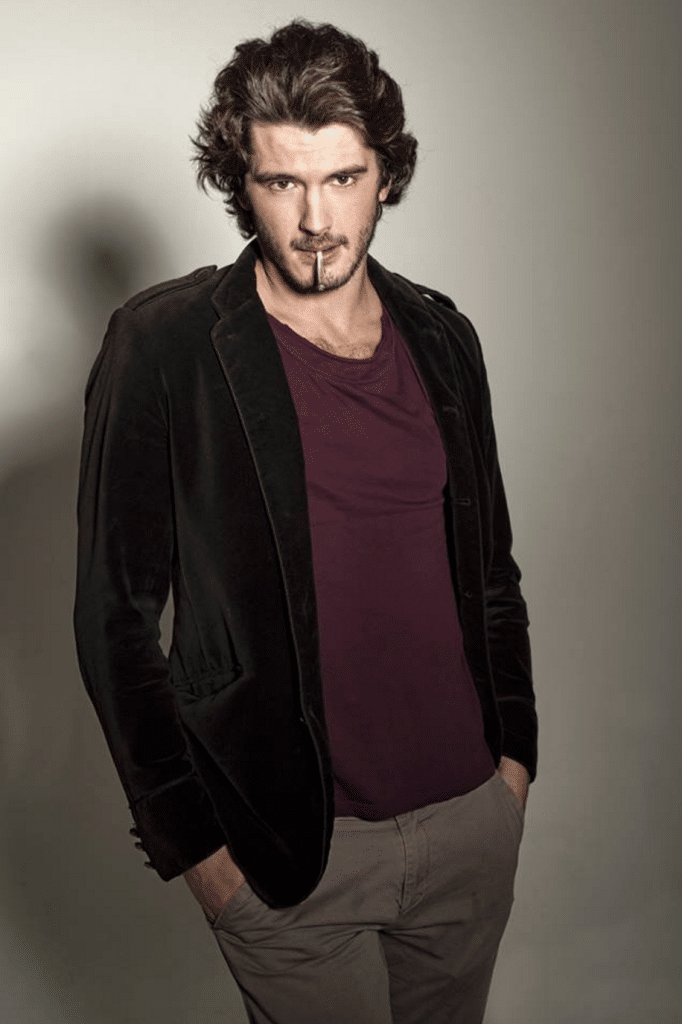 After two years, Yon started shooting for the series "Gran Hotel", alongside Amaia Salamanca and Adriana Ozores, appearing in all three seasons of this crime mystery drama as Julio Olmedo, a young man who wants to investigate the disappearance of his sister, so he travels to the town in which she was last seen. He gets a job at a hotel, which is full of mysteries and secrets. The series had 22 award nominations and 11 wins; Yon won a Fotogramas de Plata 2012 Award for Best TV Actor, and was also nominated for a Monte-Carlo TV Festival Golden Nymph Award for Outstanding Actor in a Drama Series.
In 2016, Yon was cast to play Victor Garcia in the action adventure series "Bajo Sospecha", and in the following year, he started filming for the Netflix series "Cable Girls", playing the role of Francisco Gomez. This drama is about four women who are hired as operators at a 'phone company, and the series had five wins and three more award nominations.
Yon's most recent role was in the series "Los Herederos de la Tierra", a comedy drama about the young boy Hugo, portrayed by Yon, who wants to be a shipbuilder.
How wonderful @AnaFCaiz 🌹has shared this foto from last February. Unfortunately we'll have to wait a bit longer to meet #HugoLlor because @NetflixES published their January releases and #LosHerederosDeLaTierra is not there. Anticipation… ✨💫 https://t.co/bQd96EGfpU

— Yon González World Fans (@YonGonzalezWF) December 22, 2021
Roles in movies
Yon's film debut was his role in the short movie "The Storymaker" in 2008; in the following year, he acted in another short movie "Latex Puppen", and in the comedy drama "Sex, Party & Lies", and subsequently had supporting roles in the movies "The Misfits Club", "Matar el Tiempo" and "Transgression".
In 2015, he starred in the movie "Off Course", and in 2020in the Netflix movie "Death Knell", directed by Imanol Rayo.
Modelling career
Yon's first appearance on a catwalk was in 2007 for the designer David Delfin, at the Cibeles Madrid Fashion Week. He featured on the cover page of numerous fashion magazines, such as "Marie Claire", "Instyle Spain", "Vanity Fair", "Glamour" and "Cosmopolitan". In 2011, on "20 Minutos" magazine's list of sexiest Spanish actors, Yon was in the sixth place.
He has also either promoted or endorsed famous brands such as Adidas, New Balance, Corona, Royal Bliss, and Coca-Cola.
In 2020, Yon worked on promoting the latest perfume designed by Dolce & Gabbana, and he still has a paid partnership with this fashion house, according to his posts on his Instagram account.
Hobbies and other interests
Some of Yon's favorite hobbies are swimming, sky-diving and surfing. He enjoys spending time in nature, especially at the beach.
In his spare time, he loves to watch movies or read books; when he wants to relax, he likes to go for a long walk or to do yoga.
Yon is physically quite active, and has a couple of training sessions at the gym every week.
He is fluent in Spanish and Basque, and is also working on improving his English.
Yon is active on social media networks, especially on his Instagram account, onto which he posts pictures promoting his stunning looks and everything related to his modelling career. He also posts pictures of his travels around the world, but as he has said, his favorite place on earth is Madrid, where he's living today.
Love life and relationships
This attractive Spanish actor has been keeping his love life a secret, however, it's widely known that in 2008 he was in a relationship with a girl named Natali, a romance which lasted for around a year. In 2013, Yon dated Maria Leon, a young actress who acted with him in the series "SMS, Sin Miedo a Sonar", but this relationship didn't last long, and in the following year, Yon started dating Alicia Sanz, who's widely rated to be one of the most beautiful Spanish actresses, but the two soon separated for unknown reasons.
In 2015, he started a relationship with his ten years older co-star from "Bajo Sospecha", Blanca Romero, but that love story ended with a nasty fight.
There are still various rumors concerning both his sexual orientation, and his love life. As of August 2021, Yon seems to be single.
Age, height and net worth
Yon is 35 years old, he has brown hair and brown eyes. His body has an athletic shape – he's 5ft 10ins (1.79m) tall, and weighs around 154lbs (70kgs).
As of August 2021, his net worth has been estimated at around $1 million.