Who is Gary Valentine?
He is an actor with over 20 acting credits to his name, however, Gary Valentine is probably still known best for his role as Danny Heffernan in the Primetime Emmy-nominated series "The Kings of Queens". Danny is a cousin of the show's main character Doug Heffernan, played by Kevin James – perhaps you didn't know that these two are brothers in real life!?
To clarify how the two are related, and to learn more about Gary Valentine, let's start from the beginning.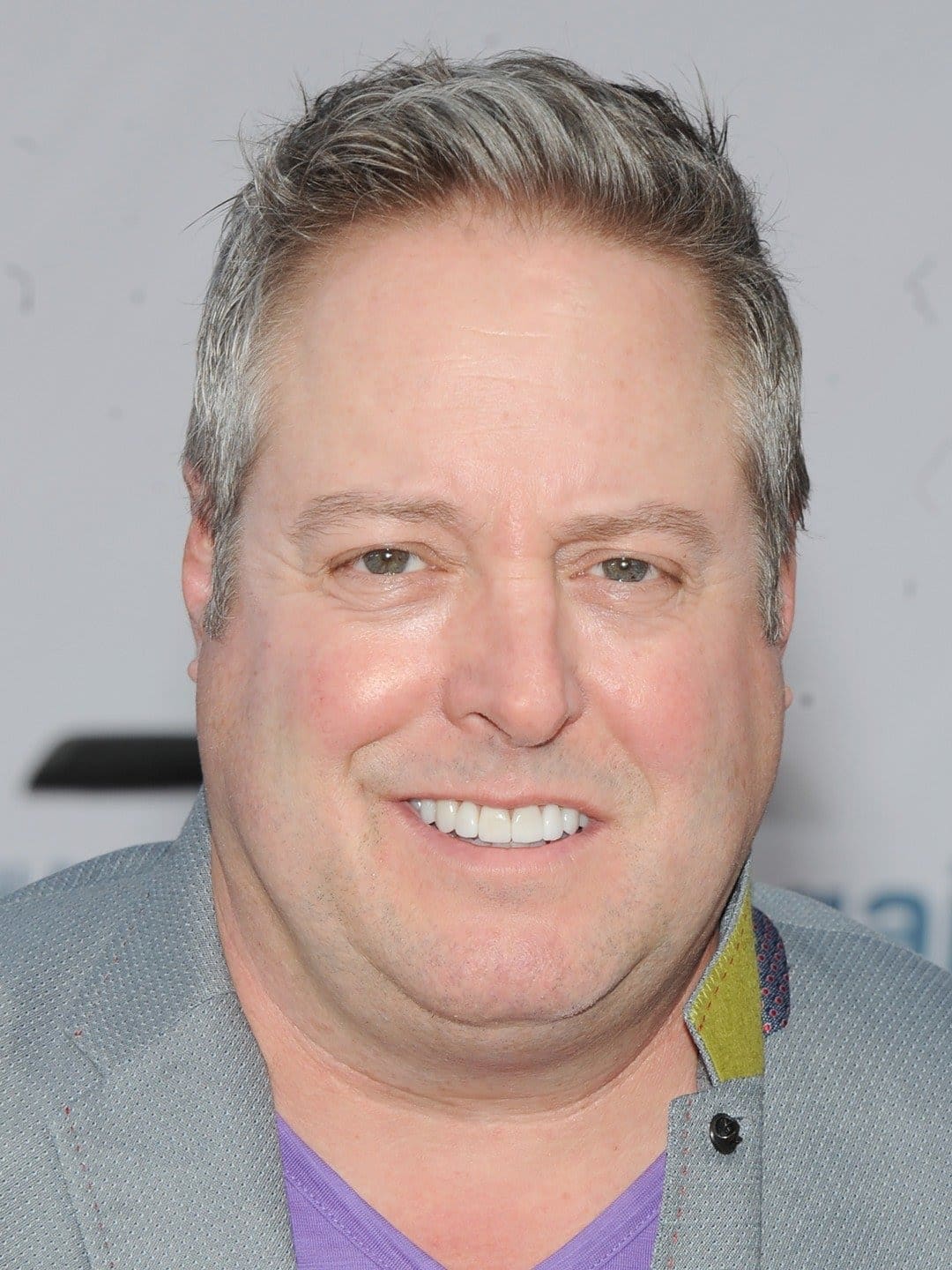 Early life, family, and education
Although he is known better by his professional name, the real name of Gary Valentine is Gary Joseph Knipfing. He was born under the zodiac sign of Sagittarius on 22 November 1961, and recently celebrated his 61st birthday. Gary is a Mineola, New York USA native, who holds American nationality, and comes from a family of German descent.
He is the eldest child of Janet and Joseph Valentine Knipfing Junior, and was raised alongside his two siblings, sister Leslie, and brother Kevin George Knipfing known better under his stage name – Kevin James.
Speaking of Gary's educational background, he attended a local high school, then upon matriculating in 1979, he didn't go to college but launched his career as a stand-up comedian. After his success at the Montreal Comedy Festival, Gary moved to Los Angeles, California where he quickly landed spots in various talk shows, such as "The Tonight Show with Jay Leno".
Roles in series
Gary made his acting debut playing Danny Heffernan in the comedy-drama "The King of Queens" which followed the story of a delivery man Doug, who was satisfied with his life, his marriage, and work until his father-in-law comes to live with him and his wife. The stars of the series besides Kevin James were Leah Remini and Jerry Stiller, tThe show aired from 1998 to 2007, and Gary was seen in 136 episodes from 1999 until its final season.
In the following years, Gary made an appearance in an episode of the series "Man of a Certain Age" in 2011, and was then seen as Deputy Knudsen in "Fargo" in 2014.
From 2016 through 2018, Gary played Kyle Gable in 46 episodes of the comedy-drama series "Kevin Can Wait", also starring Kevin James, which in 2017 was nominated for the People's Choice Award, USA, for Favorite New TV Comedy. This was Gary's most recent television series role.
RT @steveazar: @Gary_Valentine my boy GV rocking Fargo…great show on FX u gotta record & start with episode 1:) SA pic.twitter.com/mAG2xg9PYx

— Gary Valentine (@Gary_Valentine) May 9, 2014
Roles in movies
Gary made his big-screen debut as Wes in the 2003 movie "Stuck on You", starring Matt Damon, Eva Mendes and Greg Kinnear. This comedy followed the story of conjoined twins who move to Los Angeles so that one of them can become a famous actor; it had two award nominations.
Next, Gary was seen as Karl Eisendorf in the 2007 comedy "I Now Pronounce You Chuck & Larry", starring his brother Kevin James, Adam Sandler and Jessica Biel, which had 14 award nominations.
Two years later, Gary had a small part as a Karaoke Singer in "Paul Blart: Mall Cop", starring Kevin James, which won the American Society of Composers, Authors and Publishers (ASCAP) Film and Television Music Award for Top Box Office Film.
Also in 2009, Gary was seen in "The Deported", then landed his first lead role as George Bannister in "The Dog Who Saved Christmas", a role he reprised in the 2010 sequel "The Dog Who Saved Christmas Vacation", followed by his role as a Pizza Guy in the 2011 comedy "Zookeeper", also starring his younger brother, Kevin James.
Later that year, Gary was cast to play Officer Murdock in "Poolboy: Drowning Out the Fury", a comedy starring Danny Trejo, Kevin Sorbo and Ross Patterson, and although it had no nominations, the audience rated this movie as a 'very entertaining'.
It seems that 2011 was a good year for Gary, since his roles followed one another. He reprised his role as George Bannister in "The Dog Who Saved Halloween", and was seen as Dallas in the comedy "Jack and Jill", starring Adam Sandler and Al Pacino, which had 19 award nominations and won 14.
In the following year, Gary was seen in "Wrong", a mystery comedy written and directed by Quentin Dupieux, which had seven award nominations. Later that year, he was cast to play Eric Voss in the comedy "Here Comes the Boom", starring Kevin James and Salma Hayek, which followed the story of a high-school biology teacher who wants to raise money for his school, so begins competing as a mixed martial arts fighter.
Also in 2012, Gary further reprised his role as George Bannister in "The Dog Who Saved the Holidays", and three years later, followed with what is rated his most notable movie role, again as George Bannister, in "The Dog Who Saved Summer". Also in 2015, he co-starred in the sequel "Paul Blart: Mall Cop 2", this time playing the role of Saul Gundermutt,
Most recently, Gary was seen as Mitch Bizone in the 2022 sports comedy "Home Team", starring Kevin James, Rob Schneider and Taylor Lautner, which was poorly rated by the audience, and had no nominations.
Love life and wife
Gary hasn't been the subject of any rumors concerning his love life – it's widely known that, he's been a married man since 1993. His wife is Jackyline Alido, a non-celebrity who prefers to keep her life away from the public eye. Although there were some rumors that Gary and his wife have a son, the truth is that they don't have any children. As of January 2023, Gary and Jackyline are still together, living in their New York City residence.
Net worth
People comment that Gary was always in the shadow of his brother, and if we were to compare what the two of them have earned as actors, it could be said that Kevin is much more successful. According to sources, as of early 2023, Gary has a net worth estimated at $2.5 million, while his brother's wealth is reputedly over $100 million.
Briefly about Gary's brother, Kevin James
Born under the zodiac sign of Taurus on 26 April 1965, Kevin James is now aged 57. He has almost 50 acting credits to his name, and certainly his most notable television role is his portrayal of Doug Heffernan in "The King of Queens", which brought him a Primetime Emmy nomination for Outstanding Lead Actor in a Comedy Series in 2006.
To the younger audience, Kevin is probably known best for his voice role as Frankenstein in the animated movie franchise "Hotel Transylvania".
Speaking of his educational background, he attended Ward Melville High School, and upon matriculating in 1983, enrolled at the State University of New York at Cortland, from which he graduated with a BA degree. During his high school days, he began wrestling, which he continued at the college, concurrently playing for the college's football team until he sustained a back injury that ended his sports career.
Kevin made his acting debut as Doug in the 1995 movie "Nowhere Fast", and his first television series appearance was his portrayal of Doug Heffernan in "Cosby" in 1998 – this character was an inspiration for "The King of Queens". As mentioned, Kevin has starred in numerous movies and become one of the most favorite comedy actors.
When it comes to his personal life, since 19 June 2004, he's been married to Steffiana De La Cruz, also an actress, perhaps known best for her role as Sienna in "The King of Queens". They have four children together, whose names and genders haven't been revealed.