• JJ Field is an American/British actor, producer and singer.
• He is best known for his role as James Montogomery Falsworth in the 2011 science-fiction adventure "Captain America: The First Avenger".
• He has over 50 acting credits to his name, including roles in series such as "TURN: Washington's Spies" and "Lost in Space", and movies such as "The Tulse Luper Suitcases" and "Ford v Ferrari".
• He is the long-term partner of actress Neve Campbell and they have two sons together.
• His net worth is estimated at over $12 million.
Who is JJ Field?
Although he rose to prominence playing the role of James Montogomery Falsworth in the 2011 science-fiction adventure "Captain America: The First Avenger", JJ Feild has over 50 acting credits to his name. He's also known as the long-term partner of the famous actress, Neve Campbell, however, to learn more about him, his career beginnings, and what he is up to now, let us tell you the naked truth about this actor, producer and singer.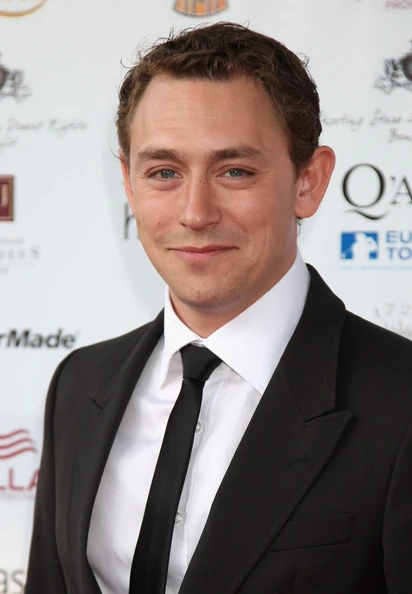 Early life, family, and education
Born John Joseph Feild on 1 April 1978, his zodiac sign is Aries. He was born in Boulder, Colorado USA but when he was six months old, his parents moved to London, England, thus he holds both American and British nationality.
JJ is the only child of the English writer and former musician, Reshad Feild (real name Richard Timothy Field), and his American wife, about whom nothing is known. Both of his parents remarried, and it is known that JJ has three half-siblings, two brothers, and one sister.
JJ began acting while he was in school, and upon matriculating from high school in 1996, he enrolled at the Fine Arts College, Hampstead, from which he graduated with a Bachelor's degree in Dramatic Arts, in 1999.
Roles in series
JJ made his acting debut as Jonno in an episode of the series "Heartbeat" in 1999, and followed with his role as Jamie in the series "The Bill", later that year.
The early 2000s saw him also guest-starring in an episode of various series – his first notable television series role came in 2014. JJ was cast to play Major John Andre in the series "TURN: Washington's Spies", and from 2014 to 2016 was seen in 30 episodes of this war drama, which followed the story of a Long Island farmer and his childhood friends who formed a group of spies in order to fight for America's independence. Besides JJ, the stars of the show were Jamie Bell, Samuel Roukin and Heather Lind.
Next, JJ was seen in two episodes of the series "The Romanoffs" in 2018, followed by his role as David in the 2019 series "Turn Up Charlie", a musical comedy starring Idris Elba. Concurrently, JJ was cast to play Doctor Zach Ligon in the series "New Amsterdam" (2019-2020), and had a recurring role as Ben Adler in the series "Lost in Space" (2019-2021).
Most recently, JJ portrayed Lev Zubov in the 2022 series "The Peripheral", a science-fiction mystery drama set in the future, when technology has had a subtle impact on society; which although having no nominations, the audience rated it 7.7/10.
Roles in movies
JJ made his first movie appearance playing Frank Cheeryble in the 2001 TV movie "The Life and Adventures of Nicholas Nickleby". Later that year, he made his big-screen debut as Young Jack in the drama "Last Orders", which was based on the novel of the same title by Graham Swift, and was nominated for the Satellite Award – Best Screenplay, Adapted.
In the following year, JJ was seen co-starring in "K-19: The Widowmaker", starring Harrison Ford and Liam Neeson, followed by his role as Hamish Winslow in "The Intended", also in 2002.
His first lead role came in the biographic drama "The Tulse Luper Suitcases, Part 1: The Moab Story", which won the Barcelona Film Award for Best Score (Millor Musica). JJ reprised his role as Tulse Luper in the sequel "The Tulse Luper Suitcases: Antwerp" (2003) and "The Tulse Luper Suitcases, Part 2: Vaux to the Sea" in 2004. All three parts follow the story of Tulse Luper, first as a child during World War I, and then as an explorer in Utah, and the third part follows him as a writer in Belgium. In 2005, he was again seen as Tulse Luper in "A Life in Suitcases", which was less successful than previous parts.
In the following year, JJ starred opposite Maria Papas and Said Taghmaoui in the historic drama "O Jerusalem", about a friendship between an Arab and Jewish man, which had no nominations.
JJ followed with his roles in "Telstar: The Joe Meek Story" (2008), "Blood: The Last Vampire" (2009), and "Third Star" (2010), among others.
#JJFeild in 'Captain America: The First Avenger' pic.twitter.com/CH1jtFpA3s

— JJ Feild Fans (@JJFeildFans) March 15, 2020
In 2011, he was cast to play his most significant movie role, as James Montgomery Falsworth, a British officer who assisted Captain America in his battle against HYDRA, in "Captain America: The First Avenger", also starring Chris Evans, Samuel L. Jackson and Hugo Weaving, which had 46 award nominations and won four.
Two years later, JJ starred as Mr. Henry Nobley in the romantic comedy "Austenland", followed by his roles in "Brave Men's Blood" (2014) and "Professor Marston & the Wonder Woman" (2017) before his role as Ian in the 2018 drama "The Etruscan Smile", which brought him and the rest of the crew the Boston Film Festival Prize for Best Ensemble Cast.
Most recently, JJ was seen as Roy in the 2019 biographical drama "Ford v Ferrari", starring Matt Damon and Christian Bale, based on the true story of British sports car driver and engineer, Ken Miles, and American car designer Carroll Shelby, which had 91 award nominations and won 25, including two Oscars for Best Achievement in Film Editing, and Best Achievement in Sound Editing.
JJ's fans will be happy to hear that he will be seen staring opposite Ellie Bamber and Rhona Mitra in the announced romantic drama "Prisoners of Paradise", set for release in 2023.
Relationship with Neve Campbell
Following her second divorce in 2011, Neve began dating JJ, but they haven't shared how and when they met. They welcomed their first son Caspian in August 2012, and in 2018, they adopted a baby boy named Raynor.
JJ and Neve are both very private about their personal lives, and all we know is that they're not married, but they live together. JJ owns a house in London and one in Los Angeles, California.
Age, height, and net worth
JJ is 44 years old. He is known for his cobalt-blue eyes and light brown hair. If you've wondered how tall JJ is, he stands at the height of 6ft 1in (1.85m) and weighs around 175lbs (80kgs).
When it comes to his wealth, his net worth has been estimated at over $12 million, and you must have wondered how rich his partner is, haven't you? Well, according to sources, as of January 2023, Neve Campbell has a net worth estimated at over $10 million.
Briefly about Neve Campbell
Neve Adrianne Campbell was born under the zodiac sign of Libra on 3 October 1973, in Guelph, Ontario Canada. She rose to prominence thanks to her role as Sidney in the movie franchise "Scream", which brought her the Academy of Science Fiction, Fantasy & Horror Films, USA Saturn Award for Best Actress in 1997.
Neve has nearly 70 acting credits to her name, and besides the aforementioned role, she is probably still known best for her portrayal of Julia Salinger in the series "Party of Five". She was seen in 142 episodes, from 1994 to 2000, of this family drama about five siblings whose parents died and now they raise each other. Neve's performance in the show brought her the Teen Choice Award nomination for TV – Choice Actress in 1999.
Speaking of her personal life, before she met JJ, Neve was twice married. Her first husband was Jeff Colt, also an actor, from 1995 to 1998. Neve's second husband was John Light – they married in 2007 and divorced in 2011. Neve and her ex-husbands didn't have children together.