• Roland Orzabal is a British singer-songwriter and author born on 22 August 1961.
• He is the co-founder, songwriter and vocalist of the popular British pop rock band 'Tears for Fears'.
• He is a philanthropist and has donated money to charity organizations to help underprivileged children in Britain.
• He has released one solo album, a novel and has co-produced an album for Icelandic singer Emiliana Torrinis.
• His net worth is estimated to be over $40 million.
Who is Roland Orzabal?
British singer-songwriter and author Roland Jaime Orzabal de la Quintana, was born in Portsmouth, England on 22 August 1961, meaning that his zodiac sign's Leo. He's probably known best for being a co-founder of Tears for Fears, the popular British pop rock band, while he's today their songwriter and vocalist; he's the only member to have been with the band since its founding, having featured on all of their seven albums.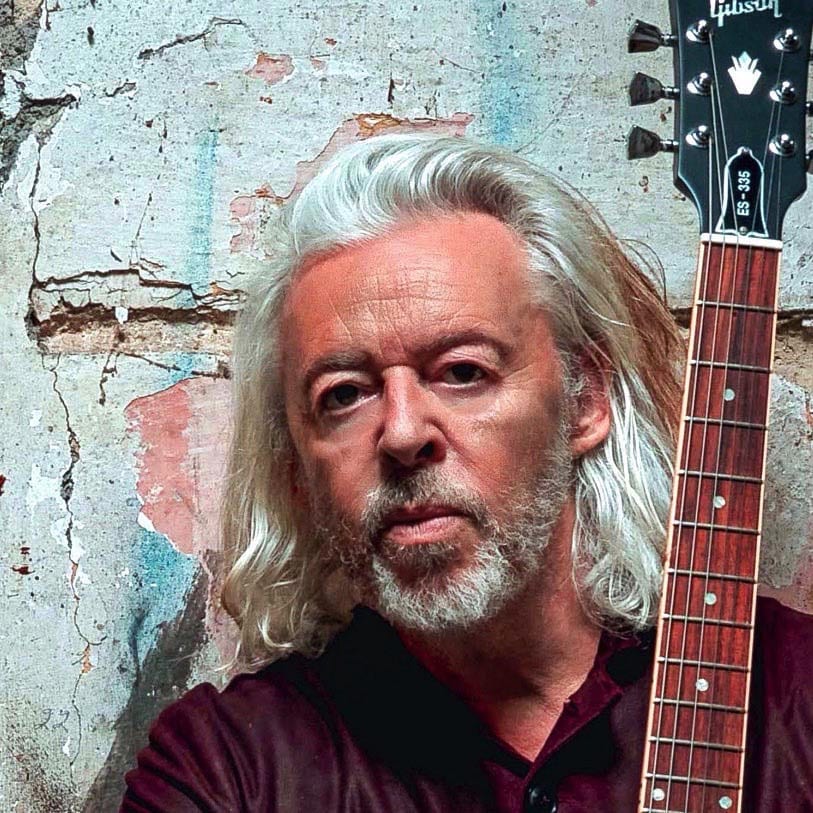 Education and early life
Roland was raised alongside his brothers Carlos and Julian Orzabal in Portsmouth, by their French father George Orzabal de la Quintana, and British mother Margaret Orzabal; George was often very ill while Roland was growing up, and his children rarely saw him.
Roland was just seven when he began writing songs, and after the family moved to Bath, Somerset, England, he enrolled at Culverhay School, where he joined his first band. He was also interested in acting during his teenage years, and became a member of the Zenith Youth Theatre Company at the age of 16, appearing in a couple of plays.
Roland matriculated in 1979, and then focused on music, rather than pursuing a college degree.
Tears for Fears
Roland and British musician Curt Smith met while they were teenagers, and were both members of the new wave band Graduate. They released their debut album "Acting My Age" in 1980, and their single "Elvis Should Play Ska" was quite popular amongst their peers, and nearly charted in the UK Top 100.
Graduate disbanded in the first half of 1981, and Roland and Curt then joined the new wave band Neon, but quit after only a couple of months, wanting to found their own band – Tears for Fears. British musician and record producer Ian Stanley offered the newly formed band use of his 8-track home studio for free, and also played the keyboard for them. Tears for Fears was signed to Phonogram Records in the same year, and their debut single "Suffer the Children" came out in November 1981.
It was their third single "Mad World" that made them popular, peaking at #3 on the UK charts in November 1982. The band's first album, "The Hurting" came out in March 1983, with Manny Elias on the drums and Ian as their composer and keyboardist; it was a huge hit, staying on charts for 65 weeks and peaking at #1, while it was also certified platinum. The album spawned multiple hit singles, such as "Change", "Pale Shelter" and "Mad World".
The band hired Jeremy Green as their producer in 1984, by they were unhappy with him and thus invited Chris Hughes back; their new album "Sons from the Big Chair" was released in February 1985, peaked at #2 on the UK Albums Chart and stayed on it for a whole year. Tears for Fears spent the remainder of the year touring around the world, and they took the following three years to work on their new album "The Seeds of Love", which came out on 25 September 1989.
They disbanded in 1991 after Roland and Curt had a falling out, but Roland tried to keep the band's name alive by releasing the 1992 single "Laid So Low (Tears Roll Down)", which became a hit. Roland released the new album under the band's name "Elemental" on 7 June 1993, and another – "Raoul and the Kings of Spain" – on 10 October 1995 under Epic Records.
Roland and Curt reunited in 2000, and the band's next album, "Everybody Loves a Happy ending" was released on 14 September 2004. Tears for Fears was mostly inactive in the following nine years, auntil in August 2013 releasing their cover of "Ready to Start" by Arcade Fire.
They've since performed at various venues around the world, and most recently, on 22 February 2022, Tears for Fears released their seventh studio album "The Tipping Point".
They're glowing! 🤩 https://t.co/guBG0knh6M

— Tears For Fears (bio) (@IdeasAs_Opiates) April 16, 2019
Other work
Roland co-produced the Icelandic singer Emiliana Torrinis's 1999 album "Love in the Time of Science".
He's released only a single solo album: the 2001 "Tomcats Screaming Outside".
Roland wrote the song "Mad World" for Gary Jules and Michael Andrews, which was featured in the evergreen 2001 science fiction psychological thriller movie "Donnie Darko".
He published his romantic comedy novel "Sex, Drugs & Opera" in 2014.
Roland won his first Ivor Novello Award for Songwriter of the Year in 1986, and his second in 2004 for writing the song "Mad World"; he won his third Ivor Novello Award in September 2021, for Outstanding Song Collection.
Love life and wife
Roland began dating British non-celebrity girl Caroline Johnston while he was still a teenager, and they married in 1982; Caroline provided child vocals on the song ""Suffer the Children", which was featured on the Tears for Fears debut album.
They had two sons together, but the marriage ended when Caroline died aged 54 in July 2017; her menopause led to depression, which then led to alcoholism, and which caused cirrhosis and dementia. Tears for Fears cancelled the remainder tour dates for the year 2017 following Caroline's death.
Since April 2022, Roland's been married to British author and photographer Emily Rath.
💐 Wanted to take a moment to wish Roland and his new wife Emily a blissful life together. We're not keen on posting private info but she made it public yesterday so we figured it was ok to share. Gifts have been delivered and well received. Huge thanks to those involved with that. Got the confirmation yesterday. Again, we want to respect their privacy and keep family life separate from the music and the tours on this page unless they tell us it's okay to share. *Any harassment, threats and other tomfoolery will be screenshot and met with consequences. We do have a lawyer and will use their team as needed. Thank you.

Posted by Tears for Fears Travel Fans & Kooks on Monday, April 12, 2021
Interesting facts and hobbies
Roland became interested in politics after Margaret Thatcher was elected in June 1987, and he wrote two lines about politics in his band's song "Sowing the Seeds of Love".
He has two houses, one in England and the other in the Hollywood Hills.
Roland doesn't like social media networks, but has agreed for his official Instagram page to be launched; it's today followed by only 170 people, as there are just three pictures posted onto it.
He's been a philanthropist since the launch of his career, and has donated money to charity organizations aiming to help underprivileged children in Britain.
Some of the actors whom Roland enjoys watching the most are Benedict Cumberbatch, Brad Pitt and Bruce Willis, and some of his favorite movies include "The Courier", "Brexit" and "The Current War".
Height, eyes and wealth
Roland's age is 61. He has brown eyes and long white and gray hair, he's 5ft 8ins (1.73m) tall and weighs about 145lbs (65kgs).
Roland's net worth's been estimated at over $40 million, as of January 2023.