• Neha Kapur is a 37-year-old Indian model, fashion designer and former beauty queen
• She was born in New Delhi and trained in two forms of Indian classical dance from a young age
• She won the 2006 Femina Miss India award and represented her country at the Miss Universe pageant
• She has her own clothing line, Hensely, and has done editorial work for Glamour USA
• She is married to Indian actor Kunal Nayyar from "The Big Bang Theory"
Who is Neha Kapur?
Born under the sign of Aries on the 31st of March 1984, in New Delhi, India, Neha Kapur is a 37-year-old Asian model and fashion designer, as well as former beauty queen. She is mostly known around the globe thanks to winning the prestigious Femina Miss India award in 2006, and subsequently becoming her country's contestant for the title of Miss Universe, where she ultimately competed with the world's 20 most beautiful women. She has also enjoyed a few other successes since the start of her often-lucrative modeling career in 2000.
Early life: Born for the catwalk
Neha was raised apparently an only child in an almost entirely Punjabi Hindu family in her birthplace, by her Bihari mother and Punjabi father of thus far unknown names and professions, both of whom had a deep appreciation for tradition. They sent their daughter to learn two of the eight most popular forms of Indian classical dance – Bharatanatyam, which she trained for over four years, along with another eight in Kathak. Kapur attended Springdales School at Dhaula Kuan in her birth city, and matriculated in 2002.
Further down the road, she eventually enrolled in India's Pearl Academy – a prestigious education institution centered around modern sciences, from which she graduated with a degree in fashion design at an unspecified date.
Career: Snatched into stardom
Kapur started modeling when she was a teenager, being scouted by the company Elite Model Management in 2000, at 16 years of age. She initially posed for lesser-known brands and magazines, meanwhile finishing high school and eventually deciding to fully dedicate herself to modeling.
Neha kept finding smaller gigs to move up in the industry for about four years until she finally hit the jackpot in 2006. She was selected to compete in Femina Miss India, which mostly sends their representatives to the Miss World international beauty pageant. However, a select few, also known as Miss Divas, were sent to Miss Universe. This was the case with Kapur as well, who qualified as the most beautiful contestant over 25 others, and received the title of Femina Miss India-Universe, as well as Miss Photogenic and Miss Fresh Face. Even though the prize went to Puerto Rico that year, Neha took her country into the top 20 of the competition against 85 other entrants.
She then resumed modeling for magazines, appearing on the cover of Vogue India's December 2007 edition, and in the "Ready to Wear – Autumn/Winter 2008" fashion show.
Finding her path
Neha continued her modeling ventures throughout the early 2010's, eventually creating her own clothing line under the name of Hensely. Her intention with this project was to produce a new form of everyday feminine elegance that goes by almost unnoticed, without any extravagant and overpowering details. Her creations could frequently be seen on fashion websites like Vogue, as well as on the catwalk throughout the years following their beginning in 2014.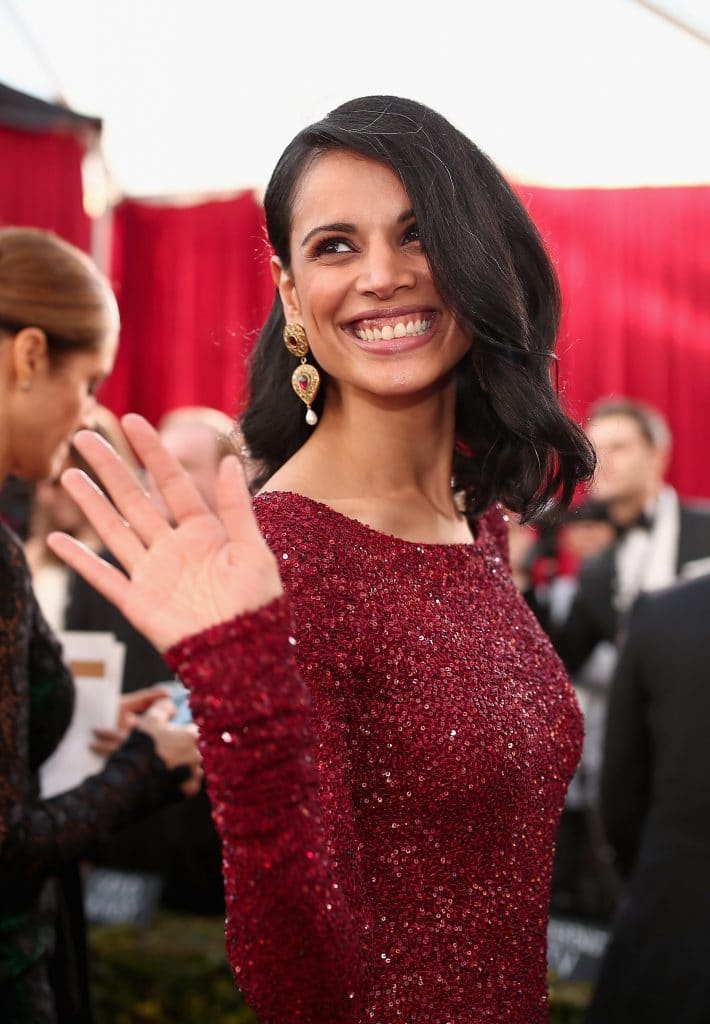 Kapur infrequently shares her expertise with other fashion giants, for example by earning an editorial credit for Glamour USA in 2018. The clothing line is her main source of income in 2021, as she doesn't seem to be so engaged in modeling anymore, though that remains to be confirmed.
Love life: Does Neha Kapur have a husband?
Since Neha holds her privacy in high regard, nothing is known about her earlier romantic relationships. Today, however, the fashion designer is indeed married – her spouse is "The Big Bang Theory" Indian star Kunal Nayyar. The two met through a friend at a party in New Delhi during Kunal's brief visit to India in 2008, which seems to have been quite fortunate for both of them, as neither Nayyar tended to depart from the US nor Neha from India.
Their chemical click was near-instantaneous, and a relationship ensued immediately after. The two married in an extravagant ceremony in New Delhi after three years of dating, on the 22nd of December 2011. The wedding lasted six days with nearly 1,000 attendees, and was lavishly decorated with traditional Hindu colors and ornaments. The model herself wore a Tanin Tahiliani gown and several temporary Indian plant-based floral pattern tattoos. The highly publicized event was even covered by People magazine. The couple have thus far stated no plans for having children, and they've been living together in Kunal's villa in Los Angeles, California ever since, with no traces of controversy.
Ready for the sag awardssss #gobigbangggg pic.twitter.com/pwS7jBgg

— Neha kapur nayyar (@missindia2006) January 27, 2013
Who exactly is the husband of Miss India 2006?
Kunal Nayyar is a 40-year old British-Indian actor, who was born on the 30th April 1981, in Hounslow, London, England. His fame and success serve as a great boost to Neha's wealth. Kunal is mostly known for his unforgettable role as Raj Koothrappali in the CBS romance comedy sitcom entitled "The Big Bang Theory", throughout the duration of the show from 2007 to 2019. Besides that, he has had 25 other credited roles, most prominently lending his voice to Guy Diamond in 2016's "Trolls Holiday."
Kunal is thought to be an only child, raised by his father and mother of unknown names and professions, both of whom were Indian immigrants who briefly settled in England before his birth.
They moved back to India when Nayyar was four years old, so he grew up in New Delhi, where he attended St. Columbia's School until matriculation in 1999. The Hollywood star then moved to the US to study at the University of Portland, Oregon, from where he graduated with a bachelor of business administration degree in 2004, subsequently earning a master of fine arts in acting from Temple University.
What is Neha Kapur's net worth?
Neha Kapur's net worth is estimated at over $1 million in mid-2021, amassed thanks to highly profitable ventures into fashion design, and more importantly a stellar performance at the 2006 Miss Universe beauty pageant and at Femina Miss India before that. Her husband's net worth is reputedly over $45 million,. Kapur is still active in the business, allowing for a steady increase of the said amount.
What is her height?
Miss India's physical specifications are the following:
Height: 5ft 9ins (176cm)
Weight: 122lbs (55kg)
Vital statistics: 32-24-37
Dress size: 4
Shoe size: 9
Eye color: Green
Hair color: Black
Complexion: Pale
Social media presence
As any fashion expert, Neha uses social media to advertise her products and grow her profits. She has more than 45,000 followers on Instagram, and the page of her clothing line has over 5,000 followers.