• Amanda Bearse is an actress, comedienne and film director who is best known for her role in the comedy series "Married… with Children".
• She studied at Rollins College, Birmingham Southern College, and Young Harris College and trained at New York City's Neighborhood Playhouse.
• She has appeared in nine movies and eight TV series and has directed 28 credits.
• She is married to Carrie Schenken and has an adopted daughter.
• She has a net worth of over $16 million.
Who is Amanda Bearse?
Amanda Bearse was born in Winter Park, Florida USA, on 9 August 1958 – her zodiac sign is Leo and she holds American nationality. She's an actress, comedienne and a film director, who's probably still known best for her portrayal of Marcy Rhoades D'Arcy in the comedy series "Married… with Children", created by Michael G. Moye and Ron Leavitt, and which starred Ed O'Neill, Christina Applegate and Katey Sagal. The series follows the shoe salesman Al Bundy, his lazy wife, their dysfunctional son, and their clever daughter. It aired from 1987 to 1997, and won seven awards while it was nominated for 29 others, including seven Golden Globes.
Early life and education
Amanda was raised an only child in Winter Park by her parents, about whom nothing is known as Amanda respects their privacy.
She became interested in acting while attending Winter Park High School, at which she was also interested in running track, playing soccer and dancing. Amanda appeared in various plays performed both in high school and a local theatre, and upon matriculating in 1976, she enrolled at Rollins College before switching to Birmingham Southern College and then to Young Harris College. She simultaneously practiced acting at New York City's Neighborhood Playhouse under the famous American actor and acting teacher Sanford 'Sandy' Meisner. In 1980, she graduated with a Bachelor of Arts degree.
Roles in movies
Amanda has been credited with appearing in nine movies and eight TV series, while she has 28 directing credits.
She made her debut movie appearance in the 1983 romantic drama "First Affair", which failed to attract any attention, and the following years saw her play supporting characters in several mediocre movies, including the 1984 comedy "Protocol", and the 1985 comedy "Fraternity Vacation". Later in 1985, Amanda was cast to play Amy Peterson, one of the lead characters in the hit fantasy horror thriller "Fright Night", written and directed by Tom Holland and which also starred Chris Sarandon and William Ragsdale.
The movie follows a teenager who, after learning that his neighbor's a vampire, turns to the star of a horror series for advice; it won five of the nine awards it was nominated for.
In 1988, Amanda played Cathy in the fantasy comedy "Goddess of Love" and in 1995, she portrayed Barmaid in the crime comedy drama "The Doom Generation", written and directed by Gregg Araki, and which follows two troublesome teenagers and the drifter Xavier Red, as they embark on a journey around the US.
Three of her other roles in movies have been in the 1995 horror science fiction comedy "Here Come the Munsters", the 2003 short drama "Give or Take an Inch", and the 2020 horror science fiction comedy "Sky Sharks".
Roles in TV series
She made her debut TV series appearance with her portrayal of Amanda Cousins in the long-running romantic mystery drama "All My Children", which aired from 1970 to 2011 numbering 4,032 episodes, and winning 191 awards, including a Primetime Emmy.
The following years saw Amanda appear in an episode of the romantic drama "Hotel" and the mystery crime comedy "Likely Suspects", and in 2001 she was cast to play Marcy Rhoades in the episode "Technical Knockup" of the comedy "Nikki". The year 2005 saw her guest star in the family drama "Here! Family", and in 2011, Amanda played Judge Jodi Corliss in the episodes "You Bet Your Life" and "Prom" of the comedy drama "Drop Dead Diva", created by Josh Berman, and which starred Margaret Cho, Kate Levering and Brooke Elliott.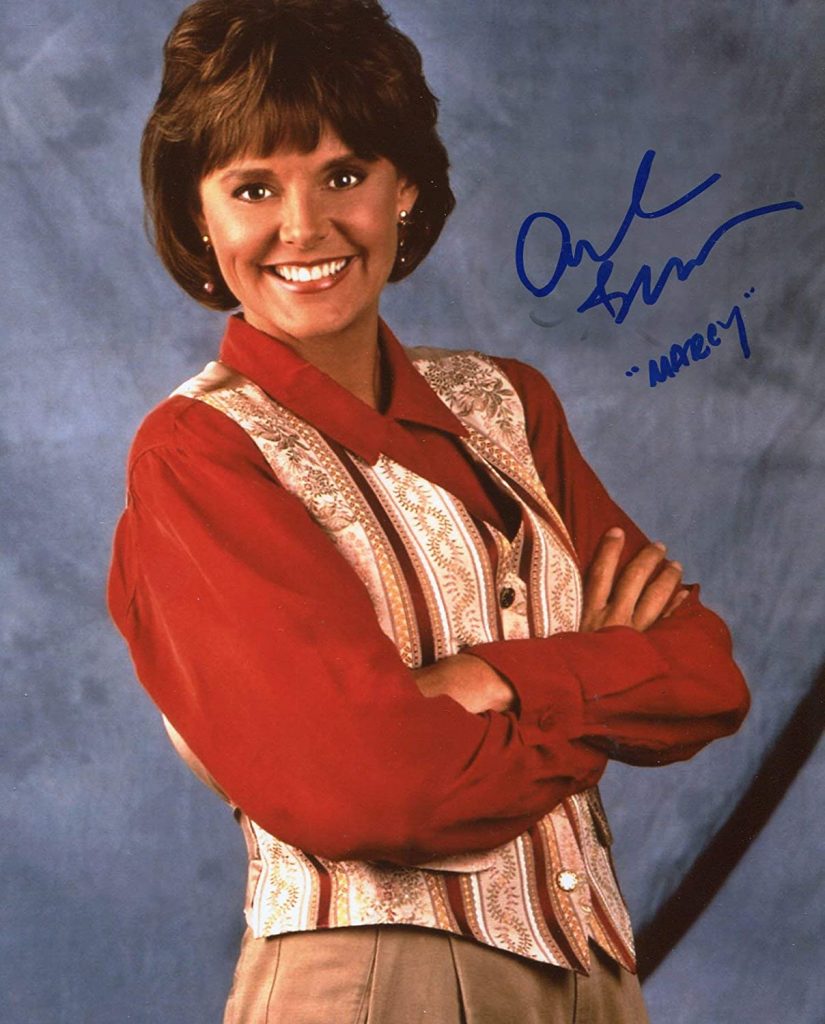 It follows a model who, after dying in a car crash, gets sent back to Earth in the body of an overweight lawyer. The series won eight of the 20 awards it was nominated for.
Amanda's most recent role in a TV series has been her portrayal of Rita in the 2013 episode "Charlie and the Ex-Patient" of the romantic comedy "Anger Management", created by Bruce Helford, and which starred Shawnee Smith, Charlie Sheen and Noureen DeWulf. It follows the former baseball player Charlie, who's now working as an anger management therapist, while he has a daughter suffering from obsessive-compulsive disorder, and a sex-buddy who's also a therapist.
Directing credits
Amanda made her directing debut in 1996 with the episode "Winds of Change: Part 1" of the comedy series "The Crew", and went on to direct 31 episodes of the series "Married… with Children", three episodes of the comedy "The Tom Show", and five episodes of the comedy "Nick Freno: Licensed Teacher".
In 1998, Amanda was invited to direct six episodes of the comedy series "The Jamie Foxx Show", and a couple of her following notable works were on the romantic comedy series "Dharma & Greg", the comedy drama series "Reba", and the reality comedy talk-show "MADtv". Between 2006 and 2010, she directed 16 episodes of the comedy series "The Big Gay Sketch Show", and in 2010 directed her first movie: the comedy "Leslie Jordan: My Trip Down the Pink Carpet".
Her three most recent works have been on two episodes of the 2013 family comedy series "Jessie", the 2014 episode "Full Metal Jack" of the action family comedy "Kickin' It", and the 2016 comedy movie "Skirtchasers".
Other credits
Amanda has been credited with singing the song "Fame" in the 1996 episode "Turning Japanese", and the song "Ta-ra-ra Boom-de-ay" in the 1997 episode "Breaking Up Is Easy to Do: Part 2", of the series "Married… with Children".
She has two producing credits: Amanda worked on nine episodes of the comedy show "The Big Gay Sketch Show" from 2008 to 2010, and in 2016, she produced the movie "Skirtchasers".
She has been featured in many documentary movies, such as the 2016 "You're So Cool, Brewster! The Story of Fright Night", the 2016 short "What Is Fright Night?" and another 2016 short "Roddy McDowall: From Apes to Bats". Amanda has also made a guest appearance in various talk-shows, such as "The Big Gay Sketch Show", "Without Your Head" and "Svengoolie".
Love life and wife
It was back in 1993 that Amanda came out as lesbian, while it was later revealed that in 1983 she was in a relationship with Sandra Bernhard, a famous American actress, comedienne, author, and a singer, probably known best for her portrayal of Nancy Barlett Thomas in the comedy series "Roseanne" which aired from 1988 to 1997. The two were together for around a year before splitting ways.
Sometime in the mid-2000s, Amanda began dating the non-celebrity woman Carrie Schenken who only gained recognition after it was announced that she was seeing Amanda. In 2010, the two women exchanged vows in a private ceremony attended by their closest friends and family members, and while it's known that Amanda has adopted the girl named Zoe, it's not known whether or not Carrie has adopted her as well.
As of March 2021, Amanda's married to Carrie Schenken and has one adoptive daughter.
Hobbies and other interests
Amanda likes to travel, and has been all around the US for both work and pleasure, while the popular actress has also been to various African, European and Asian countries. Her two favorite cities to visit are Paris in France, and Miami in Florida.
I met one of our most fervent listeners at the Family Equality Council dinner: Amanda Bearse!!! OMFG! @DoriaBiddle ! pic.twitter.com/eH60AOQZJq

— Frank DeCaro (@frankdecaroshow) February 9, 2014
She's an animal-lover, and during her teenage years Amanda volunteered at several animal shelters, while since the launch of her career she's also donated money to shelters. She supports various charity organizations, and is involved with several human rights movements, including Black Lives Matter.
She's into books and has read numerous since her early teenage years – her favorite genres are history and romance.
Amanda has her own favorite actors and actresses, some of whom are Johnny Depp, the late Marlon Brando and Hayley Mills, and a couple of her favorite movies are "The Demon Barber of Fleet Street", "A Streetcar named Desire", and "The Parent Trap".
Age, height and net worth
Amanda's age is 62. She has short brown and grey hair and green eyes, her height is 5ft 4ins (1.63m) and she weighs around 120lbs (55kgs).
As of March 2021, her net worth has been estimated at over $16 million.