• British actress Anna Katherine Popplewell was born in 1988
• She had roles in 25 movies and TV series, best known for playing Susan Pevensie in "The Chronicles of Narnia"
• She began honing her skills at the Allsorts Drama School at the age of six
• She is married to American actor and staff director Sam Caird
• Her net worth is estimated to be over $4 million
Who is Anna Popplewell?
British actress Anna Katherine Popplewell was born in London, England, on 16 December 1988, making her zodiac sign Sagittarius. She's had roles in 25 movies and TV series, and is perhaps still best known for her portrayal of Susan Pevensie in the 2005 family fantasy adventure movie "The Chronicles of Narnia: the Lion, the Witch and the Wardrobe". It was Andrew Adamson who wrote and directed the movie, it starred William Moseley, Georgie Henley and Tilda Swinton, and follows four children who've learned that their wardrobe's a portal to the land of Narnia; the movie won 19 of its 65 award nominations, including an Oscar win for Best Achievement in Make-up.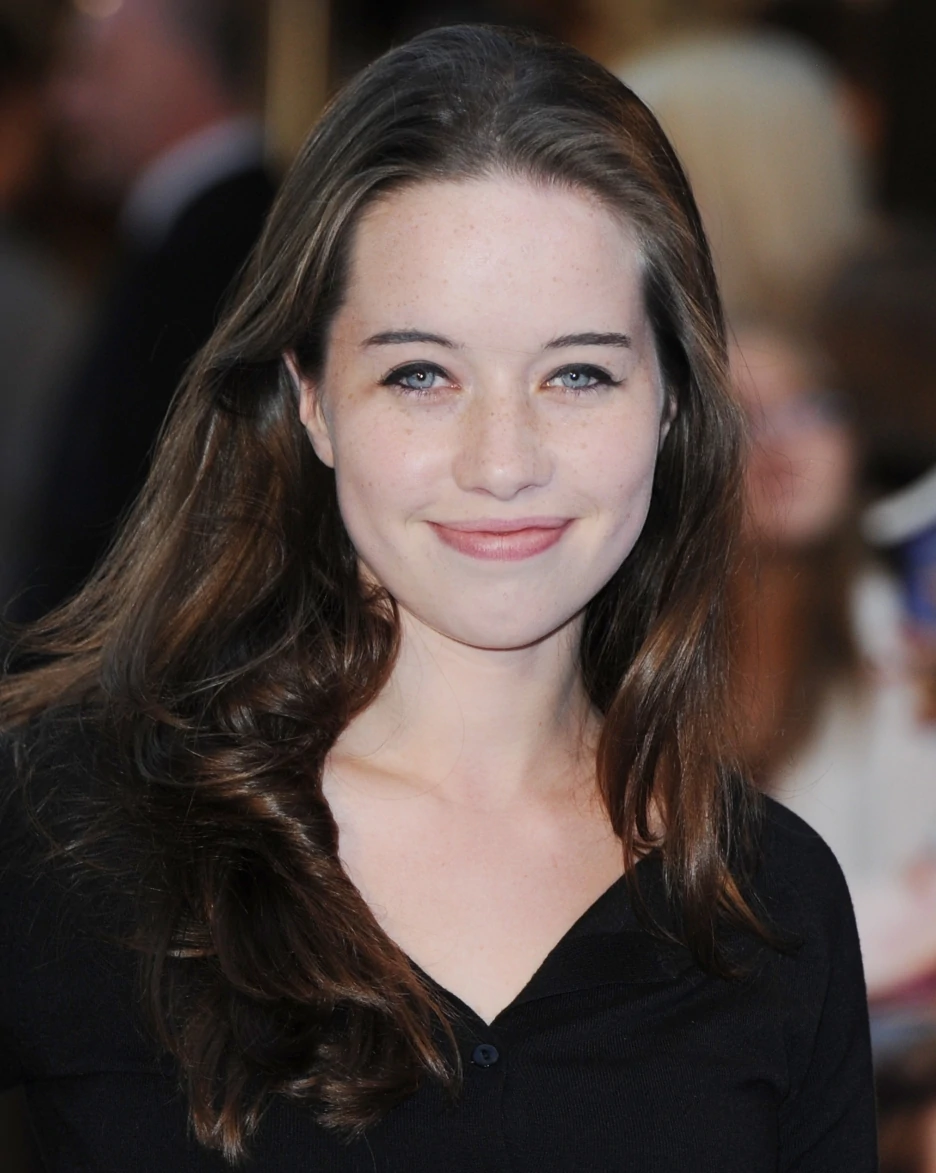 Education and early life
Anna was raised alongside two younger siblings in London, by their father Andrew Popplewell who was a Court of Appeal judge, and mother Debra Lomas who was a dermatologist; Anna's sister Lulu and brother Freddie are both actors – her sister became popular following her portrayal of Daisy in the 2003 romantic comedy movie "Love Actually".
Anna was only nine when she made her debut film appearance in the 1998 historical romantic drama "Frenchman's Creek", and she's since continued to be active in the film industry; she actually began honing her skills at the Allsorts Drama School aged six.
She studied at North London Collegiate School, and upon matriculating in 2007, enrolled at Oxford University's Magdalen College, from which she graduated with a Bachelor of Arts degree in English language and literature in 2011.
Roles in movies
In 1999, Anna played Betsy in the critically acclaimed romantic comedy "Mansfield Park", directed by Patricia Rozema based on the novel of the same title by Jane Austen, and which starred Frances O'Connor, Jonny Lee Miller and Alessandro Nivola. The movie follows young Fanny who's been sent to live with her rich uncle Sir Thomas; it was nominated for five awards.
A couple of Anna's following roles were in 2000 in the family adventure comedy "The Little Vampire" and the comedy "Dirty Tricks", and then the 2001 drama "Me Without You". In 2003, she played Maertge in the popular biographical romantic drama "Girl with a Pearl Earring", directed by Peter Webber, and which starred Scarlett Johansson, Colin Firth and Tom Wilkinson. It follows the life of a young peasant maid who posed for famous painter Johannes Vermeer, and the movie won 17 of its 66 award nominations, including three Oscar nominations for Best Costume Design, Best Art Direction-Set Decoration and Best Cinematography. The remainder of the decade saw Anna appear in the movies "The Chronicles of Narnia: Prince Caspian" and "The Chronicles of Narnia: The Voyage of the Dawn Treader", reprising the role of Susan Pevensie.
The year 2015 saw her play Beth in the horror thriller "Freak of Nurture", directed by John Hales, and in which Anna starred alongside Jack Derges and Danny Szam. It follows five men who've hit a young nurse with their car on the way to a music festival, and are now trying to finish her off.
Anna's since appeared in only two movies: the 2017 short drama "The Last Birthday", and the 2019 drama "You Are Here".
Roles in TV series
Anna's had five TV series roles; she made her debut playing Victoria in the 2001 drama mini-series "Love in a Cold Climate"; it starred Elisabeth Dermot Walsh, Javier Alcina and Rosamund Pike, follows the lives of three aristocratic women living in 1930s Britain, and was nominated for six awards. In 2002, Anna played Fanny Davilow in three episodes of the romantic mini-series "Daniel Deronda", and her following role came in 2012, when cast to portray Chyler Silva in all the five episodes of the hit action science fiction thriller "Halo 4: Forward Unto Dawn". Anna starred in the series alongside Thom Green and Enisha Brewster, and it follows Cadet Thomas Lasky who's joined forces with super-soldier John-117 in an attempt to take down a faction of the Covenant; the mini-series won five of its 13 award nominations.
From 2013 through 2016, Anna played the supporting character Lola Narcisse in the drama "Reign", which Stephanie Sengupta and Laurie McCarthy created, and which starred Celina Sinden, Megan Follows and Adelaide Kane. It follows the life of Mary, Queen of Scots, and the series won four of its 25 award nominations.
Most recently, in 2020, Anna voiced Laura in the mystery science fiction TV series "The Left Right Game".
Other credits
Anna received special thanks for the 2016 drama movie "Halfway".
She voiced Susan in the 2005 video game "The Chronicles of Narnia", and the 2008 video game "The Chronicles of Narnia: Prince Caspian", and she's recently voiced Morgan in the 2022 video game "The Gallery".
Some of Anna's talk-show appearances have been in "Breakfast", "Comedy Lab", and "Prop Culture".
Screencaps #annapopplewell pic.twitter.com/d6CbhphMLO

— Anna Popplewell Fr (@AnnaPopsyFrance) February 14, 2018
Awards and nominations
Anna and her colleagues won a 2006 Character and Morality in Entertainment Award for their performance in "The Chronicles of Narnia: The Lion, the Witch and the Wardrobe".
She was also nominated for a 2009 Young Artist Award for Best Performance in a Feature Film – Young Ensemble Cast, for "The Chronicles of Narnia: Prince Caspian" (shared with colleagues) and a 2013 Streamy Award for Best Female Performance: Drama, for "Halo 4: Forward Unto Dawn.
Love life and spouse
Anna doesn't speak about her love life in public, but it's still well known that she's today married to American actor and staff director Sam Caird.
The two exchanged vows in a small, private ceremony on 14 May 2016, but it was only weeks later that Anna revealed that they'd married. Sam launched his acting career by starring in the 2007 short family movie "Shades of Mourning", and he has three more credits, having appeared in the 2011 episode "Totally Tom" of the series "Comedy Lab", the 2012 short movie "Farmhand", and the 2015 short film "Chicken".
Anna hasn't spoken of any previous past relationships, she's married to Sam Caird as of January 2023, and doesn't have children.
Interesting facts and hobbies
Anna' uncle is Nigel Popplewell, a former professional cricketer, and her paternal grandfather is former judge Sir Oliver Popplewell.
Her first on-screen kiss was in the 2008 movie "The Chronicles of Narnia: Prince Caspian".
Anna doesn't have her own Instagram account, but her fan page is followed by close to 40,000 people, and there are more than 450 pictures and videos uploaded onto it.
She's taking good care of her physique, and works out on a daily basis; Anna's also taking care of her mental health by meditating and doing yoga.
She's volunteered with a number of charity organizations.
Her favorite animals are squirrels.
Anna's favorite actresses are Renee Zellweger and Jennifer Aniston, and some of her favorite movies are "Cinderella Man", "Nurse Betty", and "Chicago".
Height, eyes and wealth
Anna's age is 34. She has light blue eyes and long brown hair, is 5ft 3ins (1.61m) tall and weighs about 110lbs (51kgs).
Anna's net worth's been estimated at over $4 million, as of January 2023.