• David Draiman is an American singer-songwriter, best known as the frontman of the heavy metal band Disturbed.
• He was born in New York City, USA, and is of Jewish descent.
• He graduated from Ida Crown Jewish Academy and Loyola University Chicago with a degree in political science and government.
• He is married to Lena Yada-Draiman, and they have a son together.
• He's estimated to have a net worth of over $8 million.
Who is David Draiman?
American singer-songwriter David Michael Draiman was born in New York City USA, on 13 March 1973, so his zodiac sign's Pisces. He's probably known best for being the frontman of the heavy metal band Disturbed, which was formed back in 1994, as well as for writing some of the band's most popular songs, such as "Inside the Fire", "Indestructible" and "Down with the Sickness".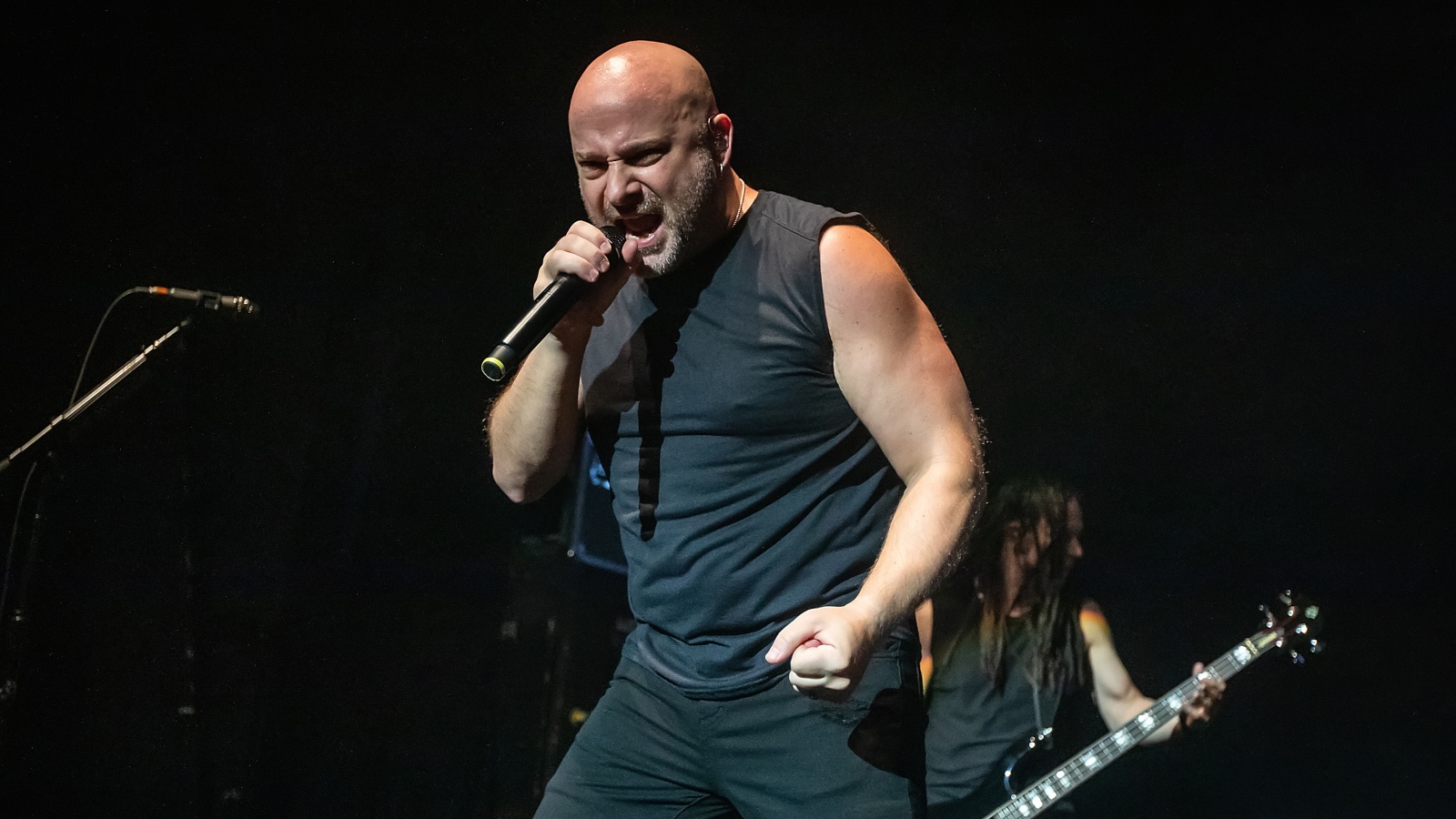 Education and early life
David and his brother Benjamin were raised by their Jewish parents in Brooklyn, New York City; their mother Miriam Draiman was a housewife, and their father YJ a businessman and real estate developer. YJ was sent to jail on embezzlement charges when David was 12 years old, but upon his release, he entered the race for Mayor of Los Angeles in 2007, then 2017 and 2022. David's brother's today a successful ambient musician, and is residing in Israel.
David studied at an Orthodox school, where his parents enrolled him, and he believed that he was going to have a rabbinic ordination; he visited Israel with his parents at least once a year while growing up.
He fell in love with music while attending Los Angeles' Valley Torah High School (Jewish day school), and it was there that he joined his first band. After he and his family moved to Skokie, Illinois, he enrolled at Fasman Yeshiva High School, but then they moved to Milwaukee, Wisconsin, so transferred to the Wisconsin Institute for Torah Study.
He ended up matriculating from Ida Crown Jewish Academy in Chicago, Illinois in 1991, and then enrolled at Yeshivan Neveh Zion in Kiryat Ye'arim, Jerusalem, but from which he dropped out after a year, but then enrolled at Loyola University Chicago, graduating with a Bachelor of Arts degree in political science and government in 1996. Not long afterwards, David founded his own healthcare facility, and managed it for five years prior to choosing to focus on music.
David was 18 when he (apparently) attempted suicide, on New Year's Day 1992; he was addicted to heroin, and woke up nearly frozen to death. He had to detox, and hasn't used heroin since then.
Disturbed
David joined the heavy metal band in 1996, when their former lead singer Erich Awalt quit; bassist Steve 'Fuzz' Kmak, drummer Mike Wengren and guitarist Dan Donegan were founders of the band, and they chose David as their new vocalist after he'd attended over 20 (failed) auditions in the same month. They were known as 'Brawl' at that time, and changed their name before the release of their debut album – the origin of the name 'Disturbed' is perhaps appropriate, as confirmed by Draiman.
In August 1999, they signed a contract with Giant Records, and their first album "The Sickness" was released on 7 March 2000; it reached #20 on the Billboard 200 Chart, and has since been certified platinum four times. The documentary movie about the band "M. O. L." came out in June 2002.
Their second album "Believe" was released on 17 September 2002, topping Billboard 200, but following the band's Ozfest tour in 2003, bassist Fuzz was fired citing 'personality differences', and replaced by John Moyer.
Their third album "Ten Thousand Fists" followed on 20 September 2005, peaking at #1 on Billboard 200, and selling close to 250,000 copies in only a week, and by 5 January 2006, it had sold over a million copies in the US, thus being certified platinum by the Recording Industry Association of America (RIAA).
Disturbed's fourth album "Indestructible" came out on 3 June 2008, and was followed by their fifth album "Asylum" on 31 August 2010, after which they went on an indefinite hiatus, but their compilation album "The Lost Children" came out on 8 November 2011.
Disturbed reunited in 2015, and their new album "Immortalized" was released on 23 June of the same year; their following album "Evolution" came out on 19 October 2018, and most recently, on 18 November 2022, they released their new album "Divisive" – the album peaked at #3 on the Billboard Album Sales Chart, and topped the Alternative Albums Chart.
#Evolution has arrived. In a world exclusive, #Disturbed are your new Metal Hammer cover stars. On sale NOW! pic.twitter.com/OmwRXaMeHA

— Metal Hammer (@MetalHammer) August 16, 2018
Love life and wife
David avoids speaking about his love life in public, but has still allowed his fans a glimpse into it. He and American actress, professional wrestler and former model Lena Yada-Draiman, exchanged vows on 25 September 2011, and she gave birth to their son Samuel Bear Isamu Draiman in September 2013; it took Lena 23 hours to give birth, even though Samuel was born three weeks prematurely.
David hasn't spoken of other women whom he's dated, but it's widely believed that he was in a long-term relationship with a girl whom he met while attending Loyola University Chicago; it's said that the two were together for five years before splitting, but this hasn't been confirmed by David.
He's married to Lena Yada-Draiman as of January 2023, and they have a son together.
Interesting facts and hobbies
David's fluent in Hebrew.
He's interested in politics, and has revealed that he's 'liberal about everything', and disagrees with the Democrats' fiscal policies and the 'Republicans' right-wing craziness'; David supported Bernie Sanders in the 2016 presidential election.
He supports Israel, and apparently referred to Roger Waters, member of the popular rock band Pink Floyd, and a number of other activists as 'Nazi comrades', because they wanted to boycott Israel's human rights.
David's followed by more than 100,000 people on Instagram, and has posted over 900 pictures and videos onto the social media network.
He likes to drink alcohol, and his favorite's red wine.
David's featured his pet Akita dog Gabriel in some of his Instagram pictures.
He takes good care of his health, as he works out at the gym on a daily basis, and mostly eats healthy food.
David's favorite actors are Will Smith and Russell Crowe, and some of his favorite movies include "King Richard", "Emancipation" and "I Am Legend".
Height, eyes and wealth
David's age is 49. He has brown eyes and is bald, he's 5ft 6ins (1.69m) tall and weighs about 170lbs (76kgs).
David's net worth's been estimated at over $8 million, as of January 2023.