• Domenick Lombardozzi is an American actor, born in 1975 in The Bronx, New York
• He is known for appearing in crime/mystery series and movies, usually portraying criminals or police officers
• His estimated net worth as of 2021 is $1 million
• He is active on social media with an Instagram account of over 130,000 followers and a Twitter account of almost 80,000 followers
• His hobbies include traveling, food, sports, and animals, with two dogs (Aston and Apollo).
Who is Domenick Lombardozzi?
Domenick Lombardozzi is an American actor, perhaps best known for his roles in "Breakout Kings" and "Rosewood". He was born on 25 March 1976 in The Bronx, New York, under the Zodiac sign Aries. He holds American nationality, and as of 2021, he is 44 years old.
Early life and Education
There is not much information about his early life and education. It's known that he grew up in The Bronx with his two siblings. His father is of Italian descent, and in an interview mentioned that he comes from a hard-working family, and that he knew from an early age that he wanted to become an actor. He continued explaining that a job should make one happy, and that acting is like therapy for him.
Career
During his lengthy career, like many other actors, Domenick has bounced from TV series to movies. He's known for appearing in crime/mystery series and movies, usually portraying criminals or police officers. Domenick kicked-off his career at the age of 17 in 1993, with a role in the American crime "A Bronx Tale", cast by none other than Robert De Niro, who also directed the movie. In 1997 Domenick landed another role in an independent comedy movie called" Kiss Me, Guido".
Since 1999, he's appeared in a variety of TV shows, such as "Law and Order", "The Beat" "OZ", etc.
In 2000 he made an appearance in the crime movie "The Yards", alongside Charlize Theron, Joaquin Phoenix, and James Caan, followed by roles in other popular movies, such as "Phone Booth", "S.W.A.T", and "Carlito's Way: Rise to Power".Concurrently, Domenick landed minor roles in various TV crime series, such as "NYPD Blue" and "Third Watch". In 2002 he was cast as the main character Detective Tomas "Herc" Hauk in "The Wire", which ran for five seasons, with Domenick appearing in 51 episodes. All seasons of the show received mainly positive reviews and various nominations for its outstanding approach to different themes, and its realistic portrayal of urban life.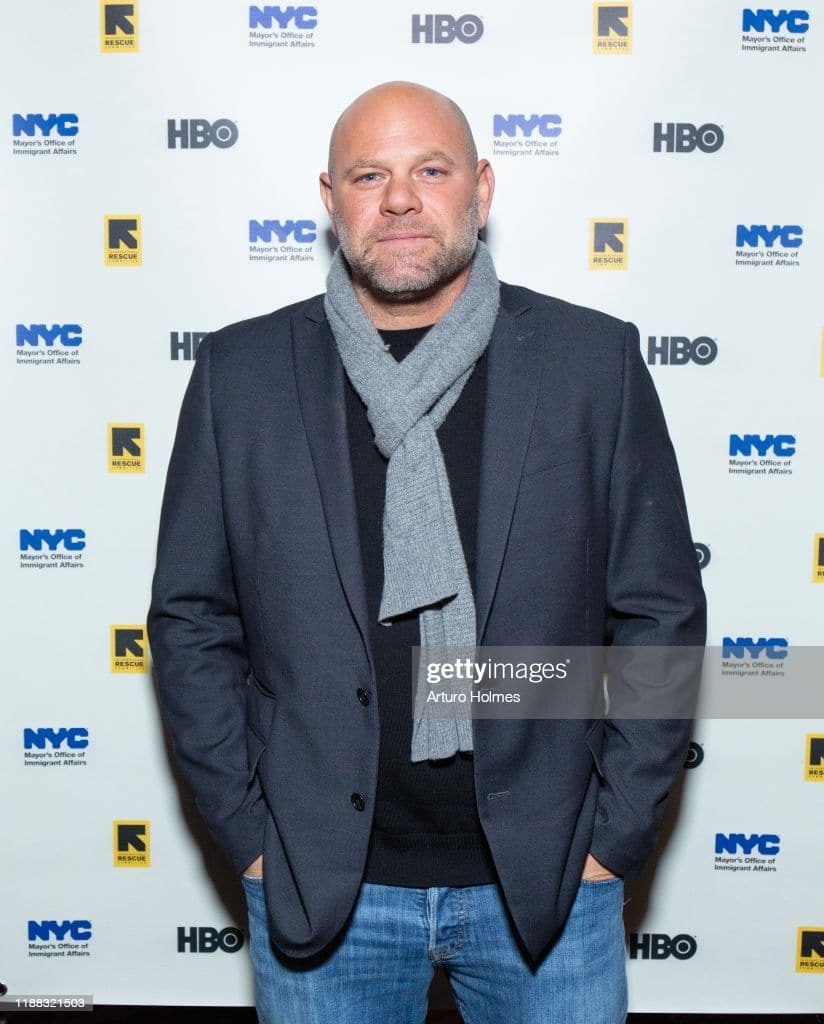 After landing minor parts in other TV series such as "Entourage", "Bored to Death" and "24", in 2011 he was cast as the lead role in the TV show called "Breakout Kings", but despite gaining popularity and critical appreciation, it was canceled after two seasons. In 2013 Domenick appeared in 13 episodes of the period crime drama "Broadwalk Empire".
His next important role came in 2015, when he was cast as Captain Ira Hornstock in the police drama series "Rosewood", which ran for two seasons, after which it was canceled. Throughout this period, Domenick made appearances in several movies, including "The Wannabe", "Entourage", "Bridge of Spies", etc. He also landed several recurring roles in TV shows such as "Ray Donavan", "Magnum P.I", and "Power".
One of his most notable appearances was in the 2019 epic crime film "The Irishman", alongside Robert De Niro and Al Pacino. Despite gaining mostly positive reviews and ten Oscar nominations, it grossed only $8 million, and was considered a failure by any standard.
While working on "The Irishman", Domenick had to go through the 5-hour process of gluing approximately 25 prosthetic pieces to his face daily. In the movie, Domenick played Anthony "Fat Tony" Salerno, from his 40's to late 60's so the actor had to transform completely to make this role believable. In an interview, he talked about his first day working on the project: "I go in all done up, fat suit, wardrobe and prosthetics, the whole thing, and I see Ray. I know him, so I said hello. It took him a few seconds to realize it was me!" Domenick continued:  "He asked what parts of me were left untouched, and I said, 'Just the earlobes!'"
His latest projects include the movie called" Boogie", which is set to come out during 2021, and "Dominick's Den", the latter a new podcast show which features famous guests. The first episode ran on 8 February 2021, and so far the podcast has two episodes in which Domenick welcomed Phil Rosenthal as his first guest, and Fat Joe as his second.
Personal life
It seems that Domenick likes to keep his private affairs from the public eye. The truth is that fans are still waiting for the actor to reveal information about his personal life. In 2016 he was joking with his fellow actor from "Rosewood" and tweeted:" My wife and I were happy for 20 years. Then we met. Rodney Dangerfield How's that for an answer!"
The additional issue arose because of Domenick's character in "Rosewood", Ira Hornstock, who had been married four times and has four children. Many mistakenly took his interviews in which he talks about his character with a tumultuous love life as the information from his personal life. Even though the name of his wife remains unknown, Domenick has been posting many photos on his Instagram account, featuring him and a lady called Josefina Martinez. He has not come forward with any information, but it certainly seems that Josefina Martinez might be his wife. Reportedly, Domenick doesn't have any offspring.
Physical stats and Hobbies
Domenick is tall 6ft (183cm), and weighs around 190lbs (86kgs). The actor is bald, and his eyes are blue.
He is very active physically – he often lands parts in TV shows or movies which call for certain physical abilities and readiness, such as detectives and police officers.
Domenick is a great fan of food, especially seafood and Rigatoni Pasta.
He likes to travel and visit exotic hotels and resorts.
His favorite sports are boxing and golf.
As an animal lover, he has two dogs, a Pomeranian called Aston and Labrador called Apollo.
Would you like to know his net worth?
As of early 2021, his estimated net worth is around $1 million, which he's acquired through his almost 30-year long career as an actor.
Domenick has starred in several high-grossing movies such as "Phone Booth", which grossed $97 million, and "S.W.A.T", which grossed $207 million. Without a doubt, Domenick is able to afford himself a luxurious life and trips around the world.
Domenick is very active both on Twitter and Instagram. His Instagram account has over 130,000 fans, and on which he usually posts photos of food, dogs, and upcoming projects.  The recurrent photos of food reinforce the fact that Domenick is a great food fanatic who has a special place in his heart for homemade and organic food. Interestingly, he has his own vegetable garden where he grows tomatoes, cabbage, zucchini, etc.
Domenick often posts photos of freshly picked vegetables or his "morning grabs", as he calls it.
Another interesting detail about Instagram – he has posted a lot of photos with Josefina Martinez who might be the wife he has mentioned previously.
His Twitter account has almost 80,000 followers – most of his tweets are his favorite quotes and paintings, interesting videos, current political situations, etc. His favorite quote is, "After the game, the king and the pawn go into the same box." He is also known for spreading awareness about cancer and mental diseases on his social media.