• Noah Beck is a social media star and former soccer player born in 2001 in Peoria, Arizona, USA.
• He holds American nationality and is a Taurus.
• He has amassed over 27 million followers on TikTok and over 1.5 million on YouTube, with over 60 million views of all his videos combined.
• His most popular videos include "BeckSeat Driver ft. Charli, Dixie, James, Larray, & Chase" and "Gingerbread House Competition Ft. My Best Friends".
• Noah is currently dating singer and social media star Dixie D'Amelio and has an estimated net worth of over $5 million.
Who is Noah Beck?
Noah Beck was born in Peoria, Arizona USA, on 4 May 2001 – his zodiac sign is Taurus, and he holds American nationality. He's a social media star and a former soccer player, who's most likely known best for his TikTok account. Noah launched his account around the same time when the platform was created, in September 2016, and has to this day amassed more than 27 million followers, and over 1.7 billion likes of all his short videos combined. These most often feature him working out, lip syncing and dancing, while he occasionally just talks about his life.
— best of noah (@picsofbeck) June 14, 2021
Early life, parents and education
Noah was raised in Peoria alongside his two older sisters Haley and Tatum, by their parents about whom nothing's known, as Noah respects their privacy.
He became interested in soccer at a very early age, and began playing for his school's team while attending Ironwood High School. Noah was a member of the soccer club SC del Sol from Phoenix, and between 2014 and 2017 he was the team captain of the US Youth Soccer Olympic Development Program. Aged 16, Noah moved to Utah to attend Real Salt Lake Academy, from which he matriculated in 2019.
He then enrolled at the University of Portland, after having received a soccer scholarship, and played for their Portland Pilots soccer team.
Noah had to complete half of his freshman year online because of the coronavirus outbreak, and he then dropped out of uni to focus on his career on the internet.
YouTube channel
Noah launched his YouTube channel on 30 July 2020, and it's today subscribed to by more than 1.5 million people, and numbers over 60 million views of all his videos combined. These often show his everyday life, while Noah also pulls pranks, does challenges and reviews various items.
Three of Noah's most popular videos
He's probably known best for his music videos and his sense of humor, and we're going to mention three of his most popular YouTube videos.
His #1 video "BeckSeat Driver ft. Charli, Dixie, James, Larray, & Chase" has been viewed close to 13.5 million times since 30 October 2020 – it was the first video in the Noah's YouTube series "BeckSeat Driver", shot with his friends as a Halloween collaboration.
His second most popular video "Gingerbread House Competition Ft. My Best Friends" has been watched close to 10 million times since 22 December 2020, and features him competing against his friends, to see who's going to make the best Gingerbread House.
Noah's third most popular video "I SURPRISED DIXIE WITH THIS…" has been watched more than seven million times since 18 February 2021, and it shows how Noah and his girlfriend Dixie spent their Valentine's Day.
Noah's a huge Instagram star, as he's today followed by more than 7.2 million people, while there are over 100 pictures uploaded onto his account. The majority of these have been taken during his everyday life, and feature him eating (apparently) delicious food, working out at the gym, and while on dates with his girlfriend.
He launched his Twitter account in December 2015, and it's today followed by close to a million people, while Noah tends to update it at least once a week.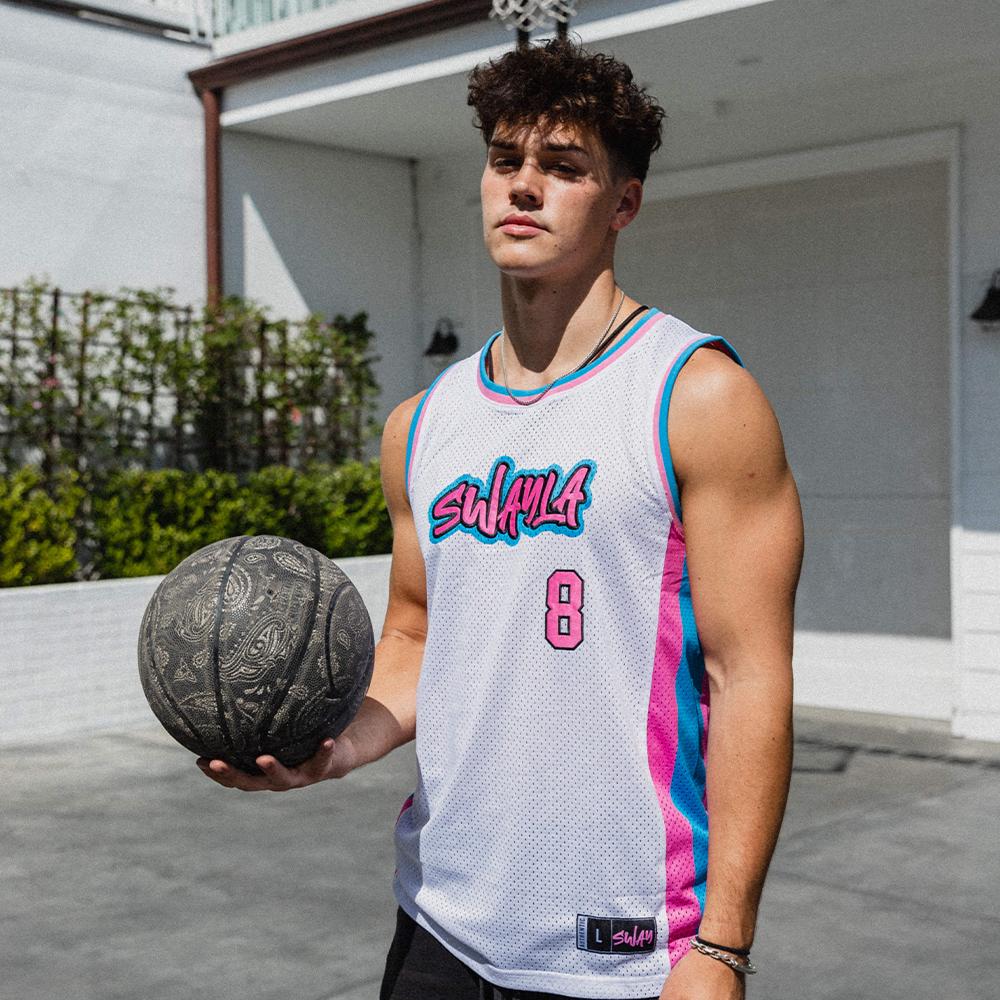 He mostly uses the account to announce his new YouTube videos, and occasionally tweets about his plans for the day.
He has a Facebook account as well, but is least popular on this network, as he's followed by only around 2,600 people. Noah's not that active on Facebook, and his most recent update was on 22 February 2021.
Acting career
Noah has appeared in two short movies: the 2017 comedy "Meet Nancy Wu", and the 2018 comedy "Back to the Feature".
Love life and girlfriend
Noah's amongst the most secretive of social media stars, as he prefers to keep details of his love life to himself.
However, in the second half of 2020, he was seen spending time with the American singer and social media star Dixie D'Amelio, and the two could also have been seen kissing in her music video. Noah kept stating that the two were only close friends, and didn't reveal until 6 October that the two were in a relationship.
To ask Dixie if she wanted to be in a relationship with him, Noah took her to Malibu, California, and decorated the place under a lifeguard tower with candles and rose petals. The two have been together to this day, and can be seen featured in many of the pictures and videos uploaded onto their social media accounts.
Noah hasn't spoken of any other girls whom he has perhaps been with, so as of May 2021, he's dating Dixie D'Amelio, hasn't married and doesn't have children.
Hobbies and other interests
Noah's passionate about working out, and has five to six training sessions at the gym every week, while he occasionally works out every day of the week. He's also following a somewhat strict diet, and has given his fans advice on how and when to work out, and which foods to eat. He also occasionally plays basketball with his friends.
Summer is his favorite season, as he enjoys showing off his muscular body at the beach, playing beach soccer and volleyball with his friends, and swimming in the ocean.
Noah likes to go shopping for clothes, and does it multiple times every week.
He's keen on travelling, and has been to various US states for both work and pleasure, while he's apparently also been to a couple of European countries.
Late at night, Noah enjoys watching movies starring his favorite actor and actress Jim Carrey and Kate Winslet, such as "The Eternal Sunshine of the Spotless Mind", "Bruce Almighty" and "Titanic".
Age, height and net worth
Noah's age is 20. He has short brown hair and brown eyes, his height is 5ft 9ins (1.75m) and he weighs around 163lbs (74kgs).
As of May 2021, his net worth has been estimated at over $5 million.