Who is Jeff Richmond?
Jeffrey Wayne 'Jeff' Richmond was born in Garrettsville, Ohio USA, on 7 January 1961 – his zodiac sign is Capricorn and he holds American nationality. He is an actor, composer, film producer and director, who might be known best for having produced the comedy series "30 Rock" created by Tina Fey, who also starred in it alongside Alec Baldwin and Tracy Morgan. It follows Liz Lemon who is a head writer of a comedy sketch series, and who now has a new arrogant boss. The series aired from 2006 to 2013 and won 89 awards including six Golden Globes, while it was nominated for 336 other awards.
Early life and education
Jeff was raised in Portage County in Ohio, and attended James A. Garfield High School at which he became interested in music and acting.
During his time there. Jeff helped found the Garrettsville Community Players, as he directed and choreographed most of the plays performed at the theatre, and was presented with a John Phillip Sousa Award for his efforts. He matriculated in 1979, and then enrolled at Kent State University in Ohio, from which he graduated with a Bachelor's degree in 1983.
While at Kent, Jeff co-wrote several musicals, and also wrote the musical score for the play "Othello" by William Shakespeare.
Jeff's career
Jeff has nine composing credits – the music for the 2008 romantic comedy film "Baby Mama" as well as for the entire series "30 Rock".
In 2015, he composed the music for the short comedy "The Parker Tribe", and then worked on the comedy series "Great News", another comedy series "Unbreakable Kimmy Schmidt", and the comedy movie "Unbreakable Kimmy Schmidt: Kimmy vs the Reverend". Three of his other works were on the TV special "A One-Time Special", the comedy series "Mr. Mayor", and the musical comedy "Mean Girls".
He has eight producing credits too, including "30 Rock", as the executive producer for the 2015 comedy film "Sisters", and then co-produced the 2016 biographical comedy film "Whiskey Tango Foxtrot". He produced 51 episodes of "Unbreakable Kimmy Schmidt" as well as the movie "Unbreakable Kimmy Schmidt: Kimmy vs the Reverend". His other producing credits include "A One-Time Special", "Mr. Mayor" and the series "Girls5Eva".
Jeff also has three directing credits – five episodes of "30 Rock", the 2017 episode "Squad Feud" of the comedy series "Great News", and four episodes of "Unbreakable Kimmy Schmidt".
He has acted in only two TV series, appearing in eight episodes of "30 Rock", and two episodes of the musical comedy series "Saturday Night Live".
He received special thanks for the short comedy film "The Parker Tribe", and the animated adventure comedy "Hell and Back", both in 2015.
Awards and nominations
Jeff has won eight awards including three Primetime Emmys, and has been nominated for 21 other awards. His first Primetime Emmy came in 2007 for Outstanding Comedy Series for "30 Rock", and won the same award in 2008 and 2009, while he was nominated for ten other Primetime Emmys.
In 2008, he won a Producers Guild of America (PGA) Award for Outstanding Producer of Episodic Television, Comedy for "30 Rock", and then won the same award in 2009 and 2010, while he was nominated for five others.
In 2013, Jeff won an American Society of Composers, Authors and Publishers (ASCAP) Award for Most Performed Themes and Underscore, and was in 2019 awarded a Marlon Dougherty New York Apple Award by the Casting Society of America.
Love life and marriage
Jeff met his future other half, famous American actress Tina Fey, not long after college. The two practiced acting with the improv comedy troupe The Second City, and Jeff asked her out on a date a few days after their meeting. They dated for seven years, and on 3 June 2001 married in a Greek Orthodox ceremony, attended by their wide circle of friends and family members.
Happy Anniversary Tina Fey and Jeff Richmond! The hilarious actress and her husband are celebrating 18 years of marriage today!

Posted by Fame10 on Monday, June 3, 2019
In September 2005, Tina gave birth to their daughter Alice, while their second daughter Penelope Athena followed in August 2011. Tina and Jeff bought a $3.4 million apartment in New York City in April 2009, and the family of four is still living there today.
Neither of the two have talked about any other people they might had dated before meeting one another, so as of February 2021, Jeff is married to Tina Fey and they have two daughters.
Hobbies and other interests
Jeff is a huge fan of stand-up comedy, and has attended numerous stand-up shows all around New York and in Los Angeles, California – his favorite comedian is the late Robin Williams.
He has travelled all around the US with his wife, thanks to their acting careers, and the two have also vacationed in various European countries such as England, Italy and France.
They are both lovers of animals and have pet dogs which can be seen featured in their Instagram pictures.
Jeff has never been very sporting, but still occasionally plays golf and tennis with his friends.
He has his own favorite actors and actresses, some of whom are Robert De Niro, Julia Roberts and Kate Winslet, and a couple of his favorite movies are "Sleepers", "Money Monster" and "Charlie Wilson's War".
Age, height and net worth
Jeff's age is 60. He has medium long brown hair and blue eyes, his height is 5ft 2ins (1.57m) and he weighs around 120lbs (55kgs). As of February 2021, his net worth has been estimated at over $3 million, while his wife Tina's net worth is reputedly over $75 million.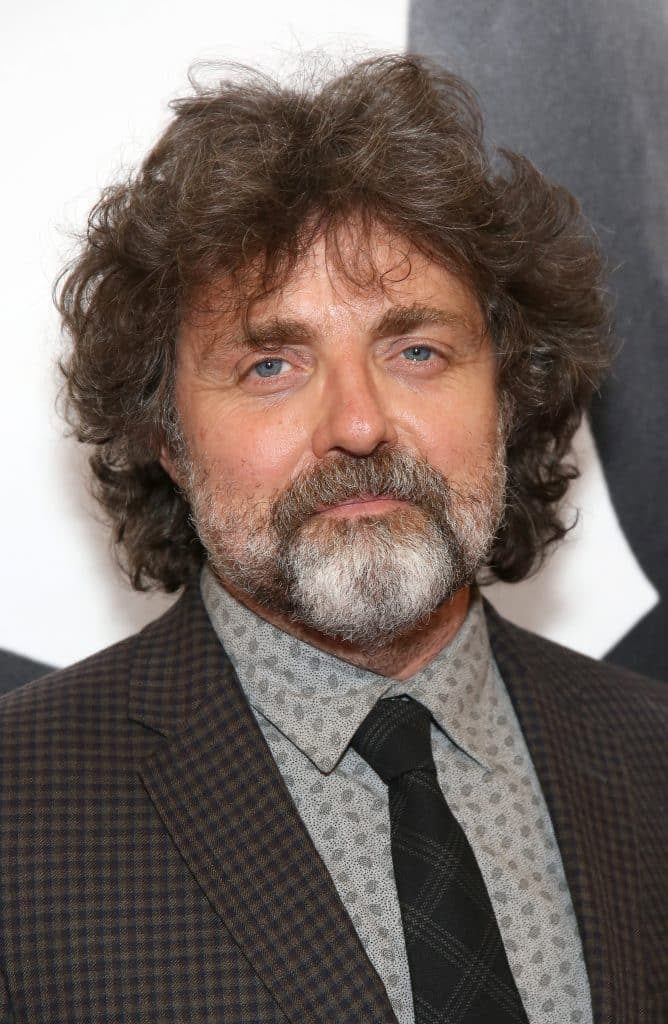 Wife Tina Fey
Elizabeth Stamatina 'Tina' Fey was born in Upper Darby Township, Pennsylvania USA, on 18 May 1970 – her zodiac sign is Taurus and she holds American nationality. She might be known best for her starring role in the musical comedy series "Saturday Night Live", created by Lorne Michaels and which starred The Saturday Night Live Band, Don Pardo and Lenny Pickett. It has been airing since 1975, and has won 178 awards including 78 Primetime Emmys, while it's been nominated for 465 other awards.
Tina was raised in Upper Darby Township by her father Donald Henry Fey who fought in the Korean War, and her mother Zenobia, 'Jeanne' who is a retired broker. Tina became interested in acting at quite an early age, as she watched Second City Television and was a huge fan of the famous Canadian actress and comedienne Catherine O'Hara.
She studied at Cardington-Stonehurst Elementary School before moving on to Beverly Hills Middle School. She matriculated from Upper Darby High School in 1988, and then attended the University of Virginia, from which she graduated with a Bachelor of Arts degree in drama in 1992.
Tina moved to Chicago where she joined The Second City, and gained recognition in 1997 after joining "Saturday Night Live" as a writer and later actress. She quit in 2006 when invited to work on "30 Rock", staying on the show until 2013. From 2015 to 2020, Tina was focused on producing the comedy series "Unbreakable Kimmy Schmidt".
She has appeared in several critically acclaimed movies – her first notable performance was in the 2004 comedy "Mean Girls", which grossed around $130 million worldwide, then in 2007 she made her voicing debut, lending her voice to a giant burrito in the animated comedy "Aqua Teen Hunger Force Colon Movie Film for Theaters". A couple of her following notable performances were in the 2009 romantic comedy "The Invention of Lying", the 2010 comedy "Date Night", and the 2013 romantic comedy "Admission". In December 2020, Tina voiced the lead character in the Pixar's fantasy comedy movie "Soul".
Tina has won 56 awards including two Golden Globes, and been nominated for 136 other awards.
Tina is a philanthropist who has worked with various charity organizations, mostly with Autism Speaks. In April 2008, she was part of the show "Night of Too Many Stars" which benefited the autism education. She has also worked with Mercy Corps, Love Our Children USA, and Light the Night Walk. Tina has also helped grant wishes sent to The Make-A-Wish Foundation.