• John Rzeznik is an American singer-songwriter and frontman of rock 'n' roll band Goo Goo Dolls
• He was raised in Buffalo, New York State and is of Polish descent
• Goo Goo Dolls has released 14 albums and their most successful album to date is "Dizzy Up the Girl" (1998)
• He has been married to Melina Gallo since 2013 and they have a daughter together
• He has a net worth of over $12 million as of January 2023
Who is John Rzeznik?
American singer-songwriter John Joseph Theodore Rzeznik was born in Buffalo, New York State USA, on 5 December 1965, so his zodiac sign's Sagittarius. He's probably known best for founding and being the frontman of the rock 'n' roll band Goo Goo Dolls, with whom he's released 14 albums.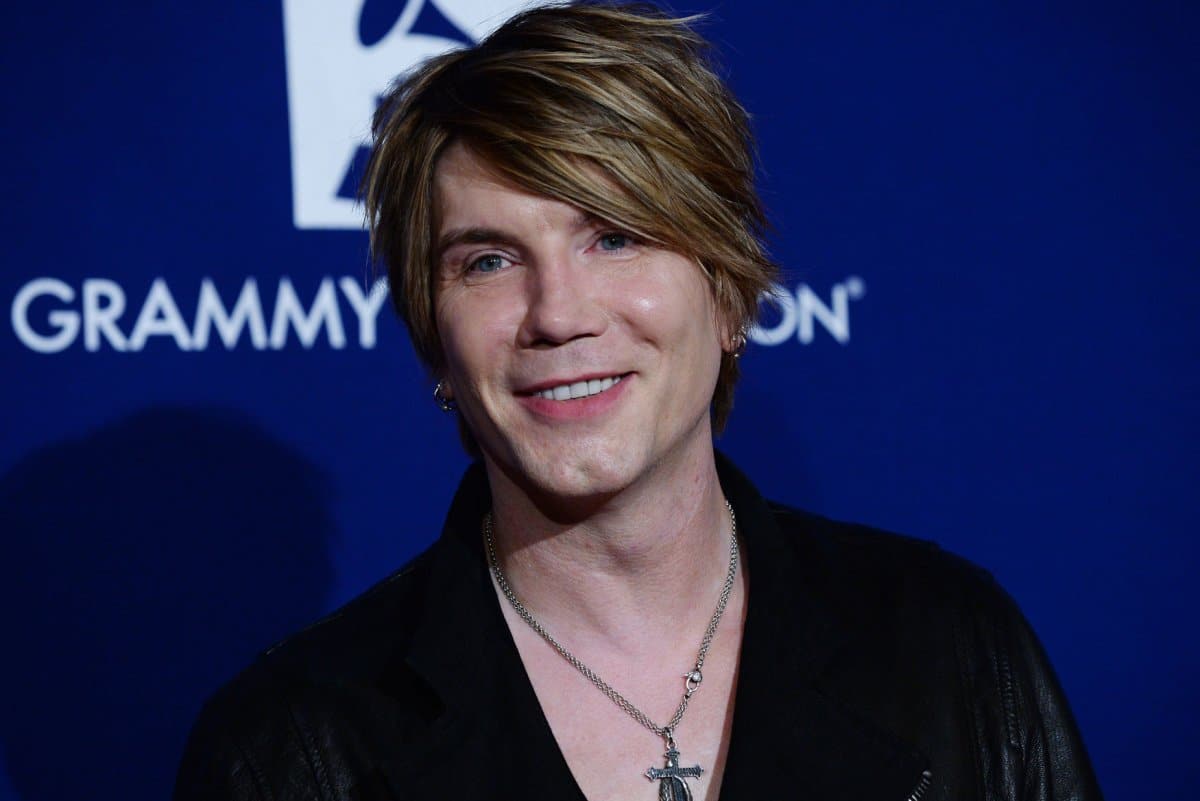 Education and early life
John was raised alongside four older sisters Kate, Gladys, Fran and Phyllis in Buffalo, by their father Joe Rzeznik who was a postal clerk and bar proprietor, and mother Edith (nee Pomeroy) who was a housewife; both Edith and Joe were musicians, who both played the flute and clarinet.
All four of John's grandparents were originally from Poland, and his last name translates to 'butcher'. He was raised a Catholic and studied at Corpus Christi Grammar School. John was 15 when his father fell into a diabetic coma, and passed away on 2 February 1981, aged 53; close to two years later, on 26 October 1982, John's mother died from a heart attack, and he was then supported by his sisters.
He went on to attend McKinley Vocational High School, and it was during his time there that he learned to play the guitar. Upon matriculating in 1984, John enrolled at Buffalo State College, but dropped out after a year as he wanted to pursue music.
Goo Goo Dolls
John was a member of the band The Beaumonts when he met bassist and vocalist Robby Takac and drummer George Tutuska; they picked the name for their band from a toy ad in the true crime magazine "True Detective", and Goo Goo Dolls was officially founded in 1986.
They initially only performed covers, and on 9 June 1987 released their debut self-titled album under Mercenary Records. They were signed to the bigger company, Celluloid Records in the following year, and spent the year as opening acts for various popular punk bands, including Uniform Choice, Big Drill Car and Motorhead.
Their second album, "Jed" followed in 1989, and their third "Hold Me Up" in 1990; their 1991 single "I'm Awake Now" was featured in the horror movie "Freddy's Dead: The Final Nightmare". They attracted a lot of attention with their fourth album, "Superstar Car Wash", released in February 1993, but George was then fired, and replaced by American drummer Michael Theodor 'Mike' Malinin.
Me*Johnny Rzeznik have been friends since the 90's and I love this guy. The Goo Goo Dolls in Buffalo me in Asbury Park. Our mutual love of melodies and punk meant immediate friends. Today on In A Lonely Place the records that changed his life. 4 pm P/7 pm E YouTube/WeAreHear pic.twitter.com/hU7QmlQNv2

— Matt Pinfield (@mattpinfield) April 29, 2020
Their fifth album "A Boy Named Goo" was released in 1995, and was one of the most successful rock 'n' roll albums of the '90s, certified platinum twice by the Recording Industry Association of America (RIAA). Their sixth album "Dizzy Up the Girl" followed on 22 September 1998, and was certified platinum four times, remaining their most successful album to date, some of its most popular singles being "Dizzy", Broadway" and "Black Balloon".
They released their seventh album "Gutterflower" in 2002, and celebrated their 20th anniversary in 2006 by releasing their eighth album "Let Love In". Goo Goo Dolls were invited to perform on "The Tonight Show with Jay Leno" on 8 June 2007, and two weeks later on "The Late Late Show with Craig Ferguson".
Their compilation album "Greatest Hits Volume One: The Singles" was released on 13 November 2007, and was followed by their ninth studio album "Something for the Rest of Us" on 31 August 2010. Their 10th album "Magnetic" came out on 11 June 2013 and peaked at #8 on Billboard Top 200 Albums.
Drummer Mike quit the band in December 2013, and a year later sued them, claiming that he was fired after having requested paternity leave.
They spent nearly the entirety of the year 2015 at their studio, recording for their 11th album "Boxes" which came out on 6 May 2016. On 12 May 2017, their five-song extended play (EP) "You Should Be Happy" was released, and the following year saw the Goo Goo Dolls release two live albums: "The Audience is That Way" and "The Audience is This Way"; the band's 12th album "Miracle Pill" came out on 13 September 2019.
They released their first Christmas album "It's Christmas All Over" on 30 October 2020, and most recently, on 12 August 2022, Goo Goo Dolls released their 14th album "Chaos in Bloom".
Solo work
John wrote the songs "I'm Still Here" and "Always Know Where You Are" for the 2002 animated action movie "Treasure Planet".
He was a judge on the reality show "The Next Great American Band" in October and November 2007.
Love life and wife
John and American former model Laurie Farinacci were introduced by a mutual friend in 1990, and married three years later, but their divorce was finalized in 2003.
John began dating American non-celebrity Melina Gallo in 2005, and they eventually married on 26 July 2013, in a private ceremony in Malibu, California. Melina gave birth to their daughter Liliana on 22 December 2016, and although they're keeping her away from the media's attention, both have featured Liliana in some of their Instagram pictures and videos.
John hasn't mentioned other women whom he's been with, he's married to his second wife Melina Gallo as of January 2023, and they have a daughter together; the family of three's living in Westfield, New Jersey.
Interesting facts and hobbies
John was inducted into the Songwriters Hall of Fame on 19 June 2008.
He was once an alcoholic, but in 2018 revealed that he had been sober for four years.
John's been using Fender electric guitars since the first half of the 2000s, but also occasionally uses Guild acoustic guitars.
He's revealed that his idols while growing up were The Kinks and The Rolling Stones, and that he later became a fan of The Cure, Kiss and The Clash.
More than 50,000 people are following John on Instagram today, and he's posted close to 150 pictures and videos onto the social media network.
His favorite actors are Brad Pitt and Bill Murray, and some of his favorite movies include "Ad Astra", "Babylon", and "Bullet Train".
Height, eyes and wealth
John's age is 57. He has blue eyes and long brown hair, is 6ft (1.83m) tall and weighs about 170lbs (77kgs).
John's net worth's been estimated at over $12 million as of January 2023.