• Josh Meyers is an American actor, scriptwriter, and stand-up comedian, who is famous for his part in the comedy sketch series "MADtv".
• He is the brother of comedian, writer, producer, and actor Seth Meyers.
• He graduated from Northwestern University and worked at the Boom Chicago Theatre in Amsterdam.
• Josh has appeared in many movies and television series, including "That '70s Show" (1998-2006), "Date Movie" (2006), "The Mindy Project" (2012), and "The Awesomes" (2013).
• His net worth is estimated to be around $2 million.
Have you laughed along with Josh Meyers?
Joshua Dylan Meyer, simply known as Josh Meyers, is an American actor, scriptwriter and stand-up comedian, who is famous for his part in the comedy sketch series, "MADtv". He was born on 8th January 1976 in Bedford, New Hampshire, to Hilary Claire Meyers, a French teacher, and Laurence Meyers Jr. who was involved in finance. His ancestry includes Ashkenazi Jewish, Czech-Austrian, Croatian, Swedish, English and German. Quite a mixed bag!
Josh has an older brother. Seth Meyers, comedian, writer, producer and actor, who from 2001 to 2014 was a host of "Saturday Night Live",(SNL) which is the longest lasting TV show in history running since 1975, and "Late Night with Seth Meyers". 45-year-old Josh stands tall at 6ft 1in (1.85m), has light brown hair and blue eyes and could be considered as having mischievous good looks. It has been reported that the two brothers look very much alike, and have appeared together on many TV shows.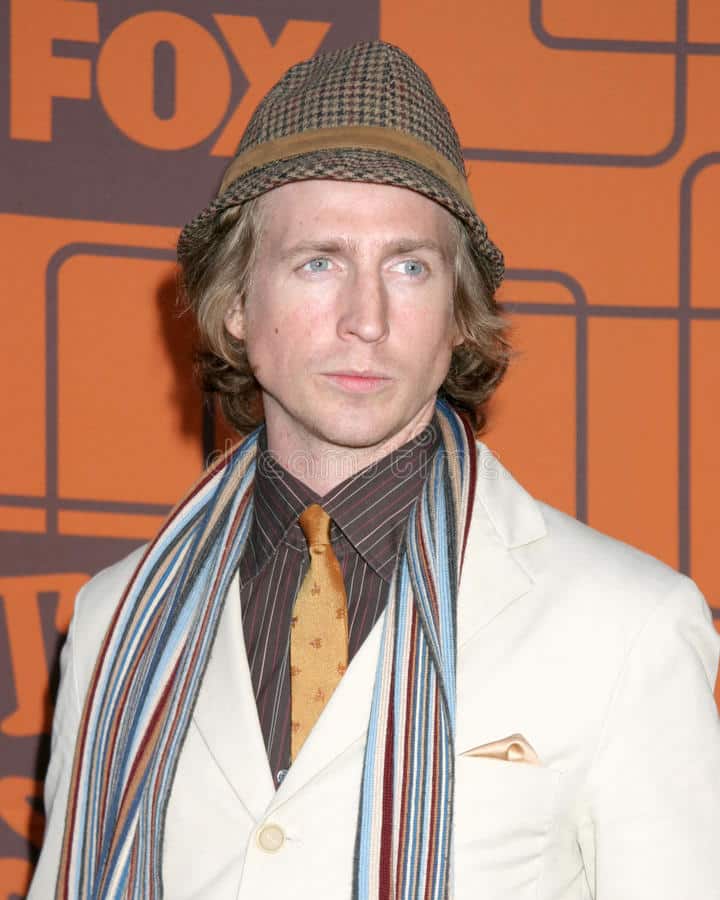 Josh Meyer's academic and comedic education
After completing his schooling at Manchester High School West in New Hampshire, Josh attended the Northwestern University in Evanston, Illinois. After graduating, he moved to Amsterdam, Holland and acted at the Boom Chicago Theatre, the famous home of American improvisation comedy in Europe. There he worked alongside his brother Seth, and the likes of Jason Sudeikis and Jordan Peele. Both Josh and his brother learned to speak some Dutch.
How Josh Meyers' career unfolded
In 2002 Josh became a member of MADtv, a spin-off from Mad Magazine, and was soon well-known for his impersonations of celebrities. Josh and Ike Barinholtz, who frequently partnered him, wrote and acted in a sketch where the two pals get highly excited when their team scores, and end up passionately kissing and groping each other. Surprise, somewhat shocked, and with a big question mark hanging over their heads about whether they're actually gay, they put it down to being "A Football Thing". The sketch achieved over five million views on YouTube, one of MADtv's greatest viral strikes.
During those years and 47 episodes of MADtv, Josh also popped up in the movie "Snapshots", the sitcom series "Half & Half", and the ABC network teen drama series "Life as We Know It".
Josh left MADtv in 2005, and joined "That '70s Show" then in its eighth and final season, and played the role of Randy Pearson until the end of the show in May 2006. That year he also appeared in the romantic rip-off "Date Movie", in which he played Napoleon Dynamite, the Owen Wilson Look-alike, and for which the movie reviews weren't very complimentary.
In 2008, Josh acted in the movie "College Road Trip", then in 2009 he often featured in the spoof series "Jersey Floor" in "Late Night with Jimmy Fallon", as well as having a face-off against his brother, Seth in the "Siblingwed Game" in 2010, in which they put their memories to the test recalling stories from their past. Their childhood nicknames for each other Soofi (Seth) and Poshie (Josh) and their eternal childish behavior is probably what shapes their fun and hilarious exploits.
I let my best boy Pickles pick our afternoon movie. Not surprising he chose #AnAmericanPickle L'chaim! pic.twitter.com/bnRiPPNbWM

— Josh Meyers (@TheJoshMeyers) August 6, 2020
Also in 2010, Josh made his debut on Broadway in "The Pee-Wee Herman Show on Broadway", in which he and his friend Paul Reubens recreated various roles – one that Josh will be well-remembered for is the voice of "Conky the Robot".
A little more of Josh Meyers' filmography
Josh has performed in many movies, to list a few: "The Colbert Report (2005), "Date Movie" (2006), "College Road Trip" (2008), Sacha Baron Cohen's "Brüno" (2009), and the Emmy award-winning "Behind the Candelabra" (2013) with Matt Damon and Michael Douglas. His appearances in television series include "The Mindy Project" (2012) and the animated Hulu superhero series, "The Awesomes" in 2013, in which Josh played the role of "Perfect Man"; he was also a co-writer of the show, which was co-created and executive produced by Seth and his producing partner, Mike Shoemaker, and ran for three seasons – both brothers were also voice cast members.
Also in 2013, the Meyers brothers performed in the first season's finale of the TV series "The Getaway". In this episode titled "Seth & Josh Meyers in Amsterdam", the brothers revisit the Netherlands, and take viewers on an unusual journey showing the country's offerings without doing the usual rounds of marijuana joints, nor savoring the fruits of the red light district.
The Josh Meyers romance report
Although there was much speculation, quite understandably so, after "A Football Thing" about whether Josh was gay, it's known that he dated American actress Laura Prepon sometime after they met on "That '70s Show" in 1998. Laura was born on 7th March, 1980 in Watchung, New Jersey – her role in the show was her first acting experience, but later she became famous for her role in "Orange is the New Black", and various movies including the thriller "The Girl on the Train" in 2016, and "The Hero" in 2017. Laura is currently 41 years old, a slim 5ft 10ins (178 cms) tall, has green eyes, and usually dyes her hair black, red or blonde.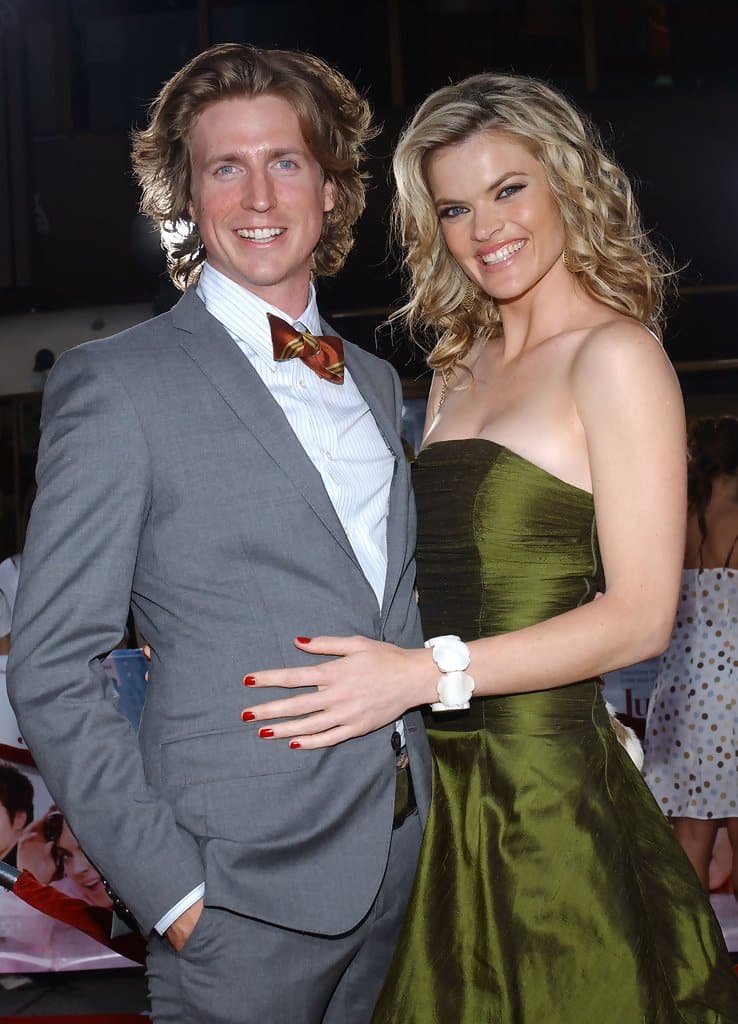 Then there were also reports that Josh dated American actress, Missi Pyle. Born Andrea Kay Pyle on 16th November 1972 in Houston, Texas, the tall (5ft 11ins/182 cms) blonde, blue-eyed 49-year-old Missy is well-known for her role as Miss Pasternak in "Two and a Half Men". They were snapped together at the premiere of "Just My Luck" at the Mann National Theatre in Los Angeles on 9th May 2006, but there's no further info available as to when or for how long they dated.
It appears that Josh likes to keep a lid on his personal life, but in 2014 and 2015 he posted a couple of photos on Instagram in which he was accompanied by an attractive woman with light brown hair, whom he refers to as 'my babe'. The woman turned out to be McKenzie Blair Rollins, an accomplished horse trainer and performance rider. On 19th October 2015, they were seen together at the Los Angeles premiere of The Orchard's "Nasty Baby". There are many photographs of the two of them on McKenzie's Instagram page having fun together, and McKenzie has on several occasions stated her love for her boyfriend.
McKenzie was born in Shelburne Falls, Massachusetts. She is horse crazy, and at five years old was already astride a horse in the Leadline Division, a show class for young children. She was educated with additional horse lessons at Stoneleigh Burnham School in Greenfield, Massachusetts, where she was a member of their hunting and dressage teams. She graduated from the University of Vermont as a professional East Coast show circuit groom, and went on to teach, coach and manage at a prep school in Connecticut.
McKenzie has achieved several awards, one being the 2018 American Eventing Training Horse Champion. She is now a co-owner of Rollins Johnson Equestrian, an exclusive training facility in the Santa Monica area. Josh and Mckenzie live together in Malibu, California, with their pet dogs Pickles and Debbie.
What is Josh Meyers up to now?
In September 2018 it was announced that the Meyers brothers have teamed up again, to work on a single-camera Universal TV comedy series called "The Exceptional". Set in Los Angeles, Justin (played by Josh) inadvertently becomes the president of the Homeowners Association board of a condo building called The Exceptional. This forces him to survey life beyond his own self-obsessions, and interact with his neighbors – before he knows it, he's handling not only the affairs of the building, but also an assortment of residents' emotional and personal problems, with humorous results.
Prior to the Covid-19 pandemic, Josh featured as a regular comedian at the Hollywood Improv, and was also an established stand-up comedian in Pasadena's Ice House. He pops up, or should we say 'stands up' all over the Los Angeles area to amuse his audiences.
Josh doesn't share much about his private life on social media, not being very active at all, but does show up on Instagram and on Twitter every so often.
According to reliable sources, Josh's net worth is in the region of $2 million. That's not too shabby when you consider he's made his fortune by joking around and sharing a lot of laughs.