• Lilliana Ketchman is an American dancer, actress and YouTube star
• She is best known for her appearance on the TV show "Dance Moms" (2016-2019) and her YouTube channel, which has over 3 million subscribers
• She began dancing at the age of two, and became a professional dancer at five
• She has starred in numerous music videos, films, and has made several appearances in TV shows
• She has many hobbies, including singing, running, hiking, and horseback riding
Who is Lilliana Ketchman?
Lilliana Ketchman is an American dancer, actress and YouTube star, who is best known to the world for her appearance in the TV show "Dance Moms" (2016-2019), but also for her YouTube channel, onto which she uploads dance compilations, routines, and competition videos  – she already has more than three million subscribers. She has also used other media outlets to showcase her skills, including Instagram and TikTok, on which she also has millions of followers.
Lilliana Ketchman Wiki: Age, Childhood, and Education
Lilliana Belle Ketchman was born on 23 June 2008 under the Cancer zodiac sign, in Fayetteville, North Carolina USA.
The daughter of Christopher Ketchman, a piano player and psychologist, and his wife Stacey, a psychologist and dancer, Lilliana has an older brother Caden, born in 2005. She grew up in her hometown, and began dancing when she was just two years old. Lilliana went to Campaneria Ballet School and began competing as a dancer when she was five years old.
Career Beginnings
Lilliana's professional dance career started at the age of five, and in 2015 she launched her YouTube channel, soon uploading her first video, which was her first solo dance, entitled "Lilliana Ketchman 6 years old Lyrical solo "Keep Breathing First Overall", which now has almost 250,000 views.
She continued uploading new videos from her dance competitions, which sparked the interest of Abbie Lee Miller, an American dance instructor, choreographer and reality TV personality, known for her "Dance Moms" show. Lilliana was advised to join the show, however, Lilliana's mother didn't like the idea in the first place due to Miller's reputation. Nevertheless, as Lilliana was becoming more popular on social media and YouTube, Abby contacted Ketchman, and she was selected to join the show in its sixth season.
Dance Moms Success
Lilliana became a part of the show, and remained until its eighth season.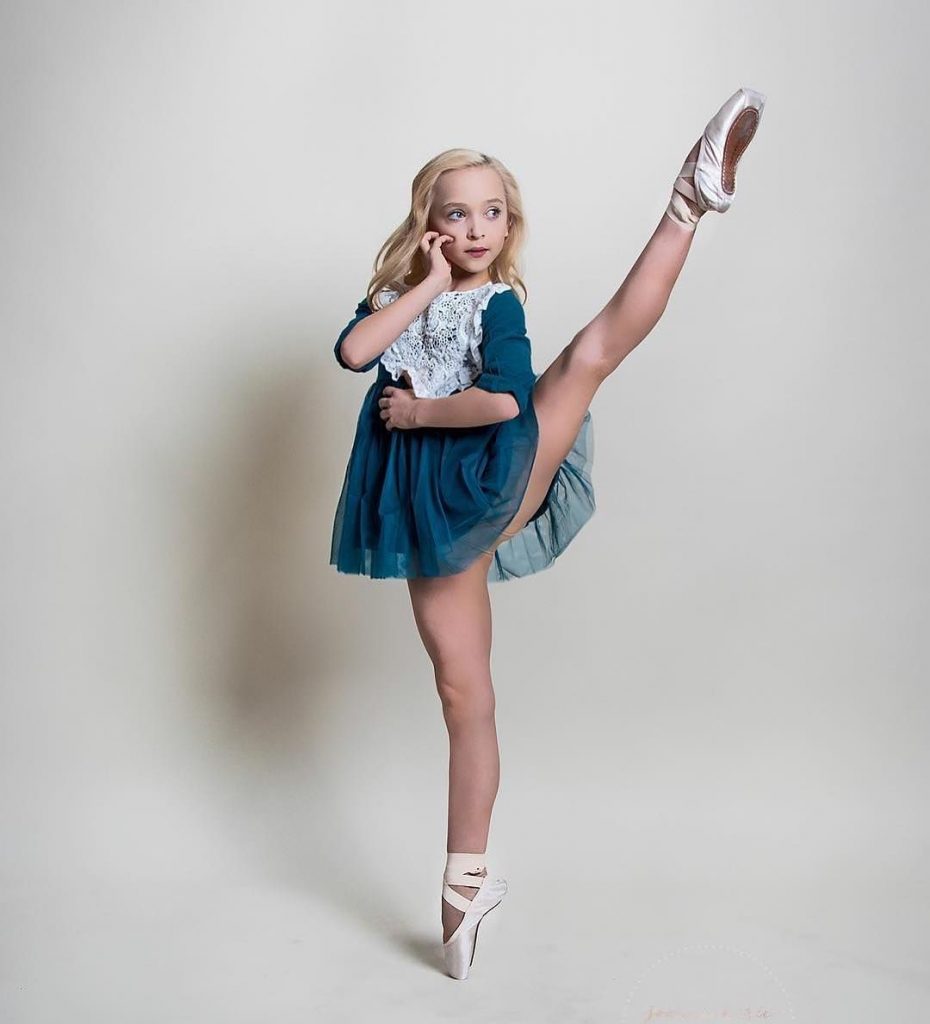 At first, she was a member of the Abby Lee Dance Company (ALDC) mini team, while in 2017 she joined the ALDC Elite team, and was placed first in a Spokane, Washington competition with the ALDC. She returned for the next season, the only team member to return for the eighth season of the show. She won the overall competition for week 14, performing the solo dance "Black Widow",  and finished first when she performed the entire dance routine in a straitjacket.
YouTube Career
Parallel with her "Dance Moms" success, Lilliana was building a YouTube career.
She has continued to upload new dance videos, but also some daily vlogs and prank videos that also made her popular. Her videos have been viewed more than 305 million times, and some of the most popular include "Lilly K Room Tour!", which has been viewed 28 million times, then "I Got Injured With Insane Acrobat! Ft. Shark" with 15 million views, and "Something Terrible Happened To My Dog Tobby", which has been viewed more than 13 million times, among numerous other videos that have only increased her wealth and popularity.
Acting Career
Lilliana has also launched her acting career, and already has a dozen acting credits. She's also appeared in several music videos, including as Young Sia in "Move Your Body", performed by pop singer Sia. In 2020, she was Child Sasha in the film "The Truth About Santa Claus", which is her feature film debut. Furthermore, she is set to appear as Emily in the film "Game Changer", starring Joel DeVisser, Ashley Bratcher and Brody Rose.
Personal Life, is Lilliana in a Relationship? Or Single?
When it comes to her personal life, Lilliana has quite often made videos that include details from her personal life. She made a video in which she exposed her secret boyfriend, but also a boyfriend prank video on her mom, wanting to see her mother's reaction. However, Lilliana remains single and focused on her career as she is still too young to be dating.
Net Worth
As of mid-2021 aged 13, Lilliana Ketchman's net worth has been estimated at an impressive around $1 million, earned through her successful career in the show business as a dancer, actress, and YouTube star.
Appearance and Vital Statistics
This prominent dancer and future international star has blonde hair and green eyes. She stands at a height of 4ft 10ins (1.47m), while she weighs approximately 99lbs (45kgs). Her vital statistics are so far unknown.
Hobbies, Interests, and Trivia
Lilliana has many hobbies in addition to her many talents, as dancing is not her only career. Although she excels in several dances, she has said that ballet is her favorite dance style to perform. She loves to sing, and whenever she can she showcases her musical talents.
She is also active outdoors, running, hiking and also working out, exercising various parts of her body.
Lilliana adores animals and owns a pet dog named Charlotte. She's also a horse lover, and quite frequently enjoys horseback riding.
Since becoming a YouTube star, Lilliana has started using a stage name Lilly K, and loves to be addressed as that.
Since appearing in "Dance Moms", she has become great friends with her co-stars Elliana Walmsley, Peyton Evans and Alexus Oladi, and is good friends with Paige Glenn from "Little Big Shots".
Lilliana is the one who is funny in the family and her many pranks have become a regular part of her YouTube videos.