Maddie Phillips:
• Canadian actress, gained popularity with the role of Randeen in the TV series "Ghost Wars" (2017-2018), and most recently as Sterling Welsey in the teen comedy-drama series "Teenage Bounty Hunters" (2020)
• Born 6 September 1994 in Vancouver, British Columbia Canada
• Earned a High Distinction from the London Academy of Music and Dramatic Arts
• Trained with several acting coaches, including Ingrid Torrance and Arron Craven
• Net worth estimated to be over $2 million
Who is Maddie Phillips?
Maddie Phillips is a Canadian actress, who gained popularity with the role of Randeen in the TV series "Ghost Wars" (2017-2018), and most recently as Sterling Welsey in the teen comedy-drama series "Teenage Bounty Hunters" (2020), among numerous other appearances.
Age, Early Life, Parents, and Education
Maddie Phillips was born on 6 September 1994 under the Virgo zodiac sign, in Vancouver, British Columbia Canada, which makes her 27 years old as of 2021. She hasn't talked about her parents and whether she has any siblings or not, but for the first ten years of her life, Maddie lived in Vancouver, then moved to the other side of the world, Perth, Western Australia where her maternal grandparents lived, and the rest of the family from her mother's side.
Maddie enrolled at Penrhos College, which is an independent Uniting Church single-sex primary and secondary day and boarding school for girls. She has been interested in performance arts from an early age including singing, photography, and creative writing, but her love of acting and theater has been abnormally strong, so after high school, she entered the London Academy of Music and Dramatic Arts from which she earned a High Distinction. She then moved back to Vancouver where she auditioned for the ASAS program at Capilano University. Although she was accepted into the university's program, Maddie decided to opt-out of formal education and enter the world of show business.
She trained with several acting coaches, including Ingrid Torrance and Arron Craven at "Studio On the Drive", then at Railtown Studios under John Cassini. Also, she was a part of the Actors Foundry, where she studied acting with teacher Matthew Harrison, while her long-lasting professional relationship with Deb Podowski lasts until the present day.
Career Beginnings
Maddie made her acting debut in 2013 with a minor role in the sports-drama film "If I Had Wings", while the next year she starred in the short film "Antoinette" in the titular role.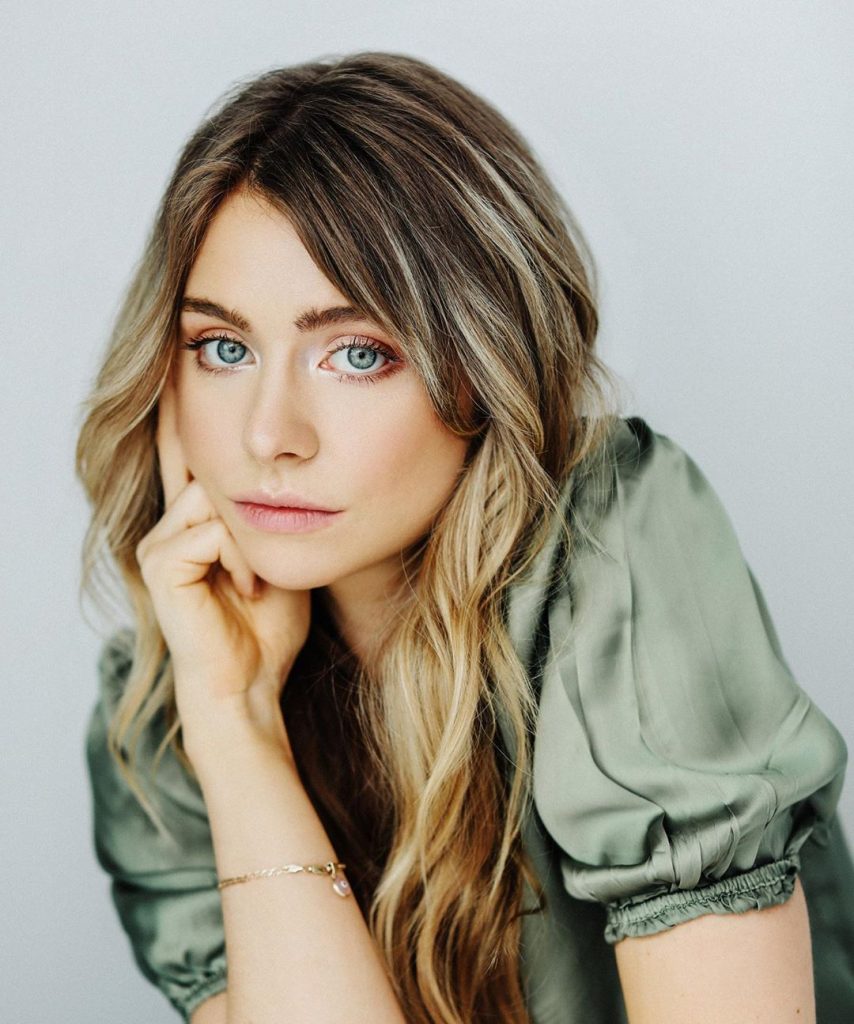 The same year she was Harley Quinn in the film "Nightwing: Prodigal", starring Brady Roberts, Florence Reiher, and Jessica Racz, and continued with minor roles in the next few years, appearing in such TV series as "iZombie" (2015), "Lucifer" (2016), and in the fantasy-drama film "Considering Love and Other Magic". In 2017 she featured in the TV sci-fi action series "Legion", and also made an appearance in the award-winning drama film "Story of a Girl", which starred Ryann Shane, Kevin Bacon, and Jon Tenney, directed by Kyra Sedgwick.
Rise to Prominence
Gradually, Maddie was becoming more popular and in 2017 she secured her first recurring role, as Devon D'Marco in the Netflix-produced TV family comedy-drama series "Project Mc2" in which four super smart girls with knowledge in science join the spy organization NOV8.
Maddie replaced the original actress, Alyssa Lynch in the fifth season of the award-winning series, and appeared in five episodes before the end of the season in the same year. The role of Devon propelled her further into show business, and earned her the role of Violet in the television movie "Woman of the House", starring Kirsten Zien, Charlie Carrick, and Larissa Dias. She continued quite successfully during the same year, selected for the role of Randeen in the TV series "Ghost Wars" (2017-2018), and then guest-starring in several popular TV series including "The Crossing" (2018), "Loudermilk" (2018), "Van Helsing" (2018), and others.
She appeared in the television movie "A Feeling of Home" in 2019, portraying Janet, and was then Katie in the television movie "Made for You, with Love" (2019).
The following year she was selected for her most prominent role to date, as Sterling Wesley in the TV comedy crime-drama series "Teenage Bounty Hunters", starring alongside Anjelica Bette Fellini, and Kadeem Hardison. With Anjelica's character, Blair, her fraternal twin sister form a bounty hunter force that teams up with a veteran bounty hunter. The series follows the two during their teenage and high school troubles, mixed with an everyday job of teenage bounty hunters.
Since then, Maddie's career has continued in the right direction. First, she featured in the comedy film "Summerland", starring Dion Arnold, Greg Auch, and Chris Ball, and most recently she starred in the comedy-drama film "Four Walls", next to Debs Howard and Ryan Beil.
Personal Life
Maddie is a huge introvert, and so far hasn't shared anything from her personal life with the fans. For now, she remains focused on her rising career as an actress.
Net Worth
As of mid- 2021, Maddie Phillips' net worth has been estimated to be over $2, earned through her successful career as an actress, during which she's appeared in more than 35 films and TV series.
Appearance and Vital Statistics
This successful actress has blonde hair and hazel eyes. She stands at a height of 5ft 7ins (1.7m), weighs approximately 110lbs (50kgs), while her vital statistics are 33-26-33, bra size 32B.
Hobbies and Interests
In addition to acting, Maddie has a ton of other interests. Growing up she was quite active in sports, playing soccer during childhood.
Poetry is another thing she loves – her favorite poet is the young star, Nayyriah Waheed. She is rather artistic and loves painting and photography.
When she has some time to waste, she enjoys a good party with her friends.
Maddie is an outdoor person and spends a lot of time in nature, walking, hiking and running, while enjoying a breath of fresh air after a hard day of work.
She is an avid animal lover and has a dog as her pet, often sharing pictures of him on her Instagram account.
During her childhood Maddie had some health issues, spending a week in a hospital on two occasions, both times because doctors suspected epilepsy; luckily, both times the tests were negative.
Growing up, Maddie was a huge fan of Harry Potter, and in addition to seeing films, she has also listened to audiobooks whenever she could, on the way to school, then back home, and before sleep time.