• Jonny Craig is a Canadian-American singer-songwriter born in Minot, North Dakota USA in 1986.
• He was a member of Christian rock 'n' roll bands and the supergroup Isles & Glaciers.
• He gained recognition as the lead vocalist of the American rock 'n' roll bands Emarosa and Dance Gavin Dance.
• He has released solo albums and is the founder of the rock 'n' roll band Slaves.
• Jonny has been accused of sexual assault and domestic violence and has a net worth of over $1.5 million.
Who is Jonny Craig?
Canadian-American singer-songwriter Jonathan Monroe 'Jonny' Craig was born in Minot, North Dakota USA, on 26 March 1986, so Aries is his zodiac sign. He's probably known best for having been the lead vocalist of the American rock 'n' roll bands Emarosa and Dance Gavin Dance, while he was also a co-vocalist of the supergroup Isles & Glaciers.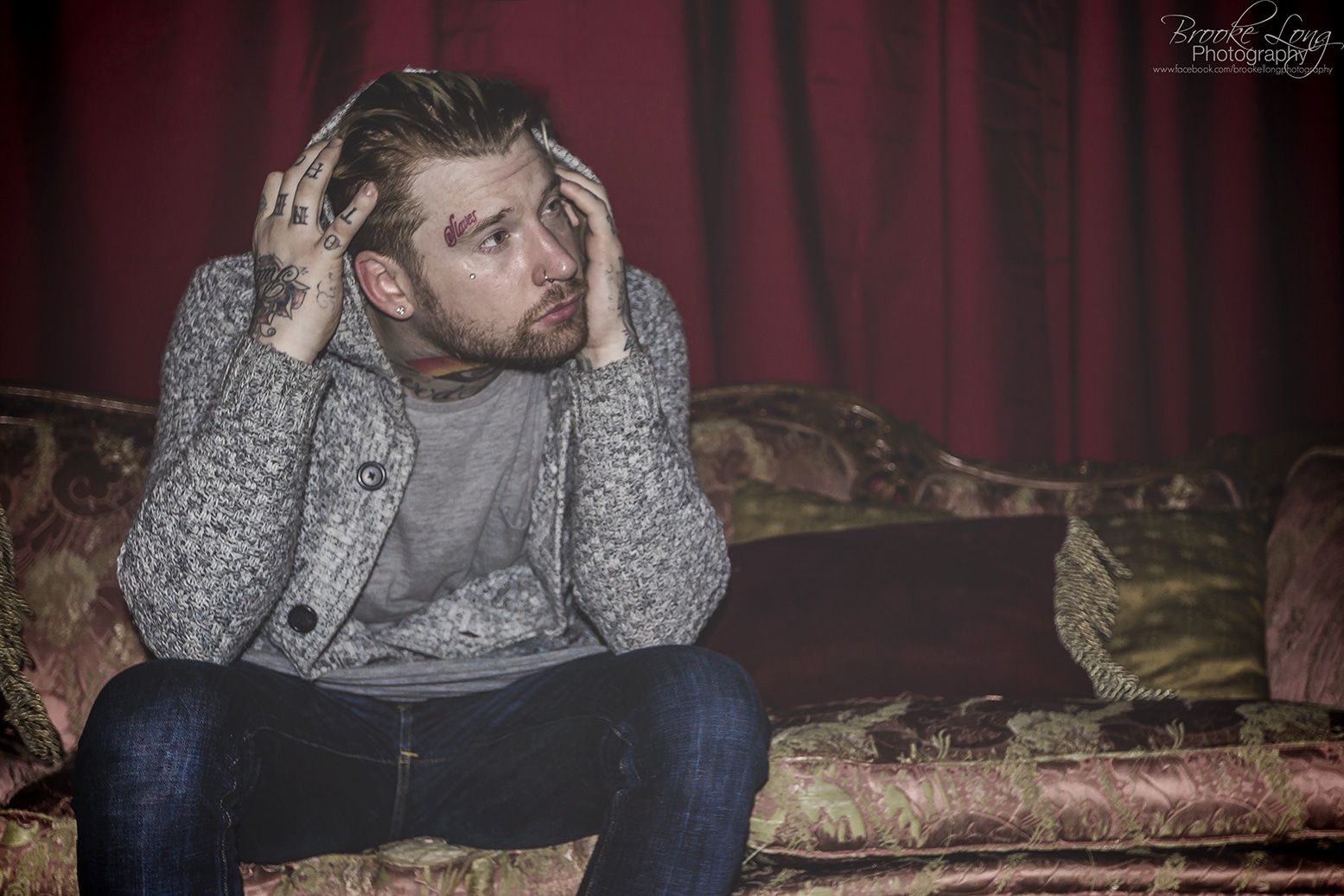 Education and early life
Jonny was raised in Minot alongside his sister Natalie, by their parents whose names and professions remain unknown as Jonny respects their privacy; he's revealed that his mother got him into music, as she made him listen to various bands while growing up, most of which were Christian rock 'n' roll bands.
He grew up being a fan of rock 'n' roll bands New Found Glory and Boyz II Men, and was 14 when he moved to Washington State, enrolled at high school and joined its choir – however, Jonny was kicked out of the choir and eventually left the school. He completed his GED tests in 2006 and then focused on making music, rather than pursuing a college degree.
Early career
Jonny auditioned for a number of bands after arriving to Washington State in 2000, but as he wasn't accepted into any, he founded his own band westerHALTS, and was 15 when he wrote, recorded and released their first song "Change, Leisure, and Retirement".
The year 2002 saw him join Ghost Runner on Third, a pop punk band based in Tacoma, and their debut extended play (EP) "Speak Your Dreams" came out on 4 January 2005; Jonny was kicked out of the band not long after this, other members stating in various interviews that he'd become addicted to drugs, and was no longer good for the band's image.
Gaining recognition
Jonny joined Dance Gavin Dance in the first half of 2006, after their previous lead vocalist Jordan Blake had been kicked out, and they released their first EP "Whatever I Say Is Royal Ocean" on 14 November 2006, while their debut studio album "Downtown Battle Mountain" followed on 15 May 2007; it was later revealed that Jonny had chosen the band's name.
He remained a fill-in vocalist until 18 August 2010, when the band made an official announcement that Jonny had become their lead vocalist; his vocals were sampled in the song "Heels & Dresses" by rappers Game and DJ Skee, and the song "Bottle Up Like Smoke" by rapper Bizzy Bone. However, Jonny was kicked out of Dance Gavin Dance on 13 August 2012.
He was simultaneously a member of both Emarosa and Dance Gavin Dance, having joined Emarosa in the second half of 2007, and their debut studio album "Relativity" came out on 8 July 2008; it was followed by their second album "Emarosa" in June 2010, which was a huge hit. It was announced by the band on 11 April 2011 that Jonny had been kicked out.
He was also part of the brief and unsuccessful music project Isles & Glaciers, comprised of Jonny and Craig Owens; they released their debut EP "The Hearts of Lonely People" on 9 March 2010, after which the duo disbanded.
Solo career
On 18 August 2009, Jonny signed with Rise Records, and released his solo album "A Dream Is a Question You Don't Know How to Answer", then spent the remainder of the year touring the USA. His debut EP "Find What You Love and Let It Kill You" followed on 24 September 2013, and its special edition came out on 26 November.
New band
Jonny formed his new rock 'n' roll band Slaves in 2014, together with Tai Wright, Christopher Kim and Alex Lyman, and their debut album "Through Art We Are All Equals" came out on 24 June 2014.
Slaves released two albums in 2015: "The Blueprint For Going in Circles" and "The Le Cube Sessions". Their following album "Beautiful Death" came out on 16 February 2018, and their EP "Revision" was released on 18 January 2019.
The band revealed on Twitter on 24 January 2019 that Jonny had been kicked out; he then once again focused on his solo career, and most recently, on 10 September 2021 released his second studio album "The Places We'll Never Be".
'The Places We'll Never Be' (Album sampler) New album available September 10thPreorder here: https://found.ee/nnNdj

Posted by Jonny Craig on Friday, August 13, 2021
It was revealed in February 2011 that Jonny had scammed close to 20 people on Twitter, after they paid him between $600 and $800 for a used MacBook which they never received; the people were later reimbursed by the Artery Foundation and Rise Records.
He was arrested for the possession of the drug paraphernalia in October 2011, and spent several weeks behind bars.
Jonny sexually assaulted a merchandise worker in 2015, and he and Slaves were thus kicked off the Warped Tour; several of his former girlfriends accused him of sexual assault in 2017, and Slaves were thus dropped from Artery Recordings.
His former girlfriend Taylor Nicole Dean accused him in a YouTube video in 2019 of sexual assault and domestic violence.
Love life and girlfriends
Jonny prefers not to speak about his love life in public, but some details about it are still known.
He was in a relationship with a non-celebrity American girl in 2013, and when she was several months pregnant, he told her that he didn't love her; the girl, whose name remains undisclosed, left him, and Jonny hasn't seen his child to this day.
He was engaged to American girl Sydney England in 2020, and she gave birth to their son Storm Parker-Monroe Craig on 13 July 2020; they called the engagement off after Jonny was arrested for domestic battery, and their son was then admitted into child protective custody.
Jonny's yet to speak of other women whom he's been with, he seems to be unattached as of February 2023, hasn't married, but has two children with two former girlfriends.
Interesting facts and hobbies
Jonny was raised Christian, but has revealed that he's today an atheist, meaning that he doesn't believe in God.
He's stated that it was his 'super Christian, super gospel' grandmother Ruth Lyons who taught him music, and that although they have different beliefs, he's still thankful for everything that she's done for him.
Jonny's a fan of soul music, and his favorite singer is Aretha Franklin; he's also a fan of the rock 'n' roll band MewithoutYou.
He's a huge fan of tattoos, and has numerous inked all over his body.
Some of the actors whom Jonny enjoys watching the most are Johnny Depp, Benedict Cumberbatch and Eddie Redmayne, and some of his favorite movies are "The Pirates of the Caribbean: On Stranger Tides", "Fantastic Beasts and Where to Find Them" and "Les Miserables".
Height, eyes and wealth
Jonny's age is 36. He has brown eyes and hair, is 5ft 8ins (1.73m) tall and weighs about 170lbs (76kgs).
Jonny's net worth's been estimated at over $1.5 million, as of February 2023.