• Prince Michael 'Blanket' Jackson II is a TV personality, best known for being the son of the late musician/singer Michael Jackson.
• He was born in La Mesa, California USA in 2002 and raised in Neverland Ranch alongside his half-siblings.
• He has appeared in various TV specials and documentaries, such as "VH1: All Access" and "Living with Michael Jackson: A Tonight Special".
• He is an associate producer for the 2013 thriller movie "Kingdom Come" and is rumored to be in a relationship with a mysterious girl.
• His hobbies include singing, dancing, travelling, playing basketball and watching movies.
Who is Blanket Jackson?
Prince Michael 'Blanket' Jackson II was born in La Mesa, California USA on 21 February 2002 – his zodiac sign is Pisces, and he holds American nationality. He's a TV personality, but who's perhaps known best for being the son of the late musician/singer Michael Jackson.
Early life and education
Blanket was raised at Neverland Ranch alongside his half-brother Prince Michael Jackson I, and half-sister Paris Jackson, by their father. Blanket was born via surrogacy – his mother's identity hasn't been disclosed.
Blanket and his half-siblings were kept away from the media's attention as they were growing up, and often wore various masks when outdoors, so that they wouldn't be recognized by paparazzi.
https://www.instagram.com/p/CJmhGWAF3ZM/
After Blanket was born, Michael dangled him from a balcony while staying at a hotel in Berlin, Germany, an action strongly criticized by numerous people, saying that  Michael had endangered Blanket's life.
Blanket was seven years old when his father died, and he was then cared for by his grandmother Katherine, and has stayed away from the media's attention to this day. Sometime in 2015, Blanket decided he would change his name to Bigi Jackson, however, he's still widely known as Blanket. In mid-2020, Blanket matriculated from Buckley School in Sherman Oaks, California.
TV appearances
In 2003 at the age of two, Blanket was featured in an episode of the show "VH1: All Access", as well as in the documentary movie "Living with Michael Jackson: A Tonight Special".
The year 2009 saw him make an appearance in the TV special "Michael Jackson Memorial", and in 2010 in "The Oprah Winfrey Show", the TV special "The 52nd Annual Grammy Awards", and the documentary movie "Michael Jackson: The Inside Story – What Killed the King of Pop?" In 2011, he was a contestant in the singing competition show "The X Factor", and the year 2014 saw him make a guest appearance in an episode of the talk-shows "E! News" and "Life with La Toya". In 2015, Blanket appeared in the episode "Back to the Future" of the reality show "The Jacksons: Next Generation".
In 2017, he appeared in the documentary movie "Michael Jackson: The Ultimate Icon", and in 2019, Blanket starred in three documentary films, entitled "Leaving Neverland", "Leaving Neverland: The Aftermath" and "Michael Jackson: Chase the Truth". Most recently, in 2020 he had a role in the episode "Trauma Partners?" of the documentary mini-series "Unfiltered: Paris Jackson & Gabriel Glenn", as well as in the documentary film "Loving Neverland".
Other works
Blanket has been credited as the associate producer for the 2013 thriller movie "Kingdom Come" (aged 11).
Love life and relationships
Blanket is quite secretive when it comes to his love life, and hasn't shared any details concerning his past and present relationships with the public. This is mostly why there are various rumors circulating the internet concerning his sexual orientation, and so current relationship status.
Many netizens (citizens of the internet) believe Blanket to be gay, mostly because of the pictures which have been uploaded onto his Instagram fan page. These feature him wearing what have been said to be 'gay clothes' by some of his fans, while his long hair has also contributed to the spread of these rumors. Blanket isn't usually be seen spending time with girls, apparently preferring to spend it with his male friends.
There are also some netizens who claim that Blanket's today in a relationship with a mysterious girl, and that he simply prefers to keep the details of his personal life to himself.
As of June 2021, Blanket appears to be single, hasn't married and doesn't have children.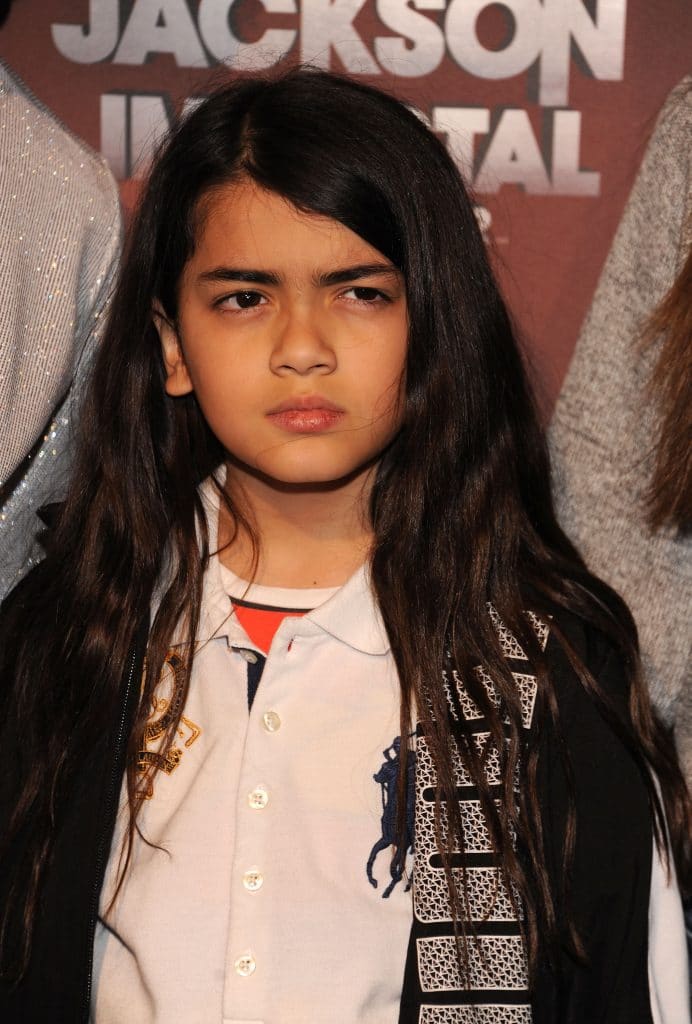 Hobbies and other interests
Blanket's into dancing and singing, and seems to be very talented. He was motivated by his father to start practicing when he was still very young; Blanket was aged four when he began taking singing and dancing lessons.
He's apparently into travelling, and has been to various US states, probably thanks to the money which his father left behind.
Blanket likes to play basketball, and played for his high school's team.
He's a huge dog-lover, and can occasionally be seen walking his pet dog.
Blanket enjoys watching movies late at night – his favorite actor and actress are Joaquin Phoenix and Natalie Portman. A couple of his favorite films include "Gladiator", "The Joker" and "Leon: The Professional".
Age, height and net worth
Blanket's age is 19. He has long brown hair and brown eyes, his height is 5ft 8ins (1.73m) and he weighs around 145lbs (66kgs). His father's net worth, at the time of his death, was estimated at over $1.1 billion, according to the IRS.
Who was his father Michael Jackson?
Michael Joseph Jackson was born in Gary, Indiana USA, on 29 August 1958 – his zodiac sign was Virgo, and he held American nationality. He was a singer-songwriter and a dancer, still remembered as 'the King of Pop'.
He was raised alongside his nine siblings on Jackson Street, by their father Joseph Walter 'Joe' Jackson who was a crane operator and a boxer, and their mother Katherine Esther Jackson who played the piano and the clarinet. One of Michael's brothers died minutes after he was born.
In 1964 when he was six years old, Michael joined the group the Jackson Brothers, which comprised his father, Jackie, Tito, and Jermaine (his siblings). By the end of the year, the band's name was changed to The Jackson 5, they then won a talent show, and spent the following two years touring. In 1968, their debut single was released entitled "Big Boy", and Michael then began working on his solo career, while also remaining with The Jackson 5.
He was already a huge star by the mid-1980s, when he was diagnosed with vitiligo, a condition which causes the skin to lose its pigment. He used make-up to cover up the parts of his skin so effected, and then decided to undergo cleft chin surgery, and two rhinoplasty procedures.
He was accused of child sexual abuse for the first time in August 1993, by the boy Jordan Chandler, who was 13 years at that time.
The case was settled out of court, with the Jordan family apparently receiving over $20 million from Michael. On 18 December 2003, he was charged with child molestation by Santa Barbara authorities, but was acquitted of all charges on 13 June 2005.
On 25 June 2009, Michael died due to cardiac arrest.
He remains remembered for his music hits, such as "Billie Jean", "Smooth Criminal" and "Beat It", as well as for his dance move 'Moonwalk'. Michael won numerous awards and accolades, including 15 Grammys, six Brit Awards, 39 Guinness World Records, and a Golden Globe.
In 1980, he received his own star on the Hollywood Walk of Fame, and is still rated as one of the best solo performing artists of the pop era.