• The Kilcher family, led by Atz, Otto, and Jewel, has remained genuine and interesting despite the fame and popularity they have gained since the premiere of • "Alaska: The Last Frontier" over a decade ago.
• Shane Kilcher suffered an accident in 2017 which left him unable to do much physically and resulted in his absence from the show.
• He has since recovered and returned to his family's lifestyle, but his appearances in the show are limited due to an executive decision made by Discovery Channel.
• Atz Lee also suffered an accident in 2015, which resulted in a lawsuit against the Alaskan Resort Otter Cove.
• Otto Kilcher had a near death experience in 2017 and was diagnosed with a blood clot caused by an hernia.
• The production crew of the show had to be evacuated due to the COVID-19 pandemic, but the Kilcher family continued to film it themselves.
• Shane and Kelli Kilcher have not been showcased as full-time cast members since their contract with Discovery ended in 2017.
It's been over a decade since "Alaska: The Last Frontier" premiered on Discovery, but the excitement regarding the Kilcher family hasn't decreased.
While it's not surprising that reality shows based on people living alternative or out-of-the-norm lifestyles get a lot of attention, the thing with the Kilcher family is that they remain genuine and interesting despite the fame and popularity.
Even if the show's most famous cast members are mostly Atz, Otto and Jewel, the rest of the Kilcher family is well remembered by either their personality, work ethic or even by some infamous incident or tragic situation they might have been through.
Although in the case of Shane Kilcher we surely appreciate him for his positive personal traits, the accident he suffered in 2017, and his following prolonged absence from the show are surely always present in the audience's minds when his name is brought up.
What happened to Shane Kilcher then? Has he recovered, or is still physically incapacitated ? Why did he leave the show? You just need to keep watching this vid to get all the answers to these questions!
What Happened To Shane Kilcher?
Shane Kilcher hasn't appeared in "Alaska: The Last Frontier" since the show premiered its eight season in 2018, as he did prior to it. However, while later we're going to get into the reasons his appearances in it decreased dramatically, it's important to point out his primary absence from TV was due to an accident he suffered back in 2017, which unfortunately left him unable to do too much physically.
As was reported, Shane Kilcher broke his back after falling from a ladder while doing repairs to a house. He landed on his back, which caused a severe fracture, and broke a vertebrae.
While he was taken immediately to the nearest hospital in Homer, his family was visibly upset and filled with uncertainty regarding not only the-then current state of his health, but the negative repercussions it could leave him living with it in the long run. As Shane's wife Kelli admitted on a Facebook post, the fact her husband couldn't even move filled her with worry, not knowing if he would ever be the same. Surely it was a situation extremely distressing for the health implications it entailed, and from the financial aspect as well, considering Shane was in charge of providing for his family back then.
Health Update: How Is He Doing Today?
It's been years since Shane Kilcher suffered the accident which led him to undergo many months of rehabilitation. However, following his successful recovery, he still didn't appear in "Alaska: The Last Frontier" very often afterwards, leaving many open questions regarding the situation he endured, and how he overcame it.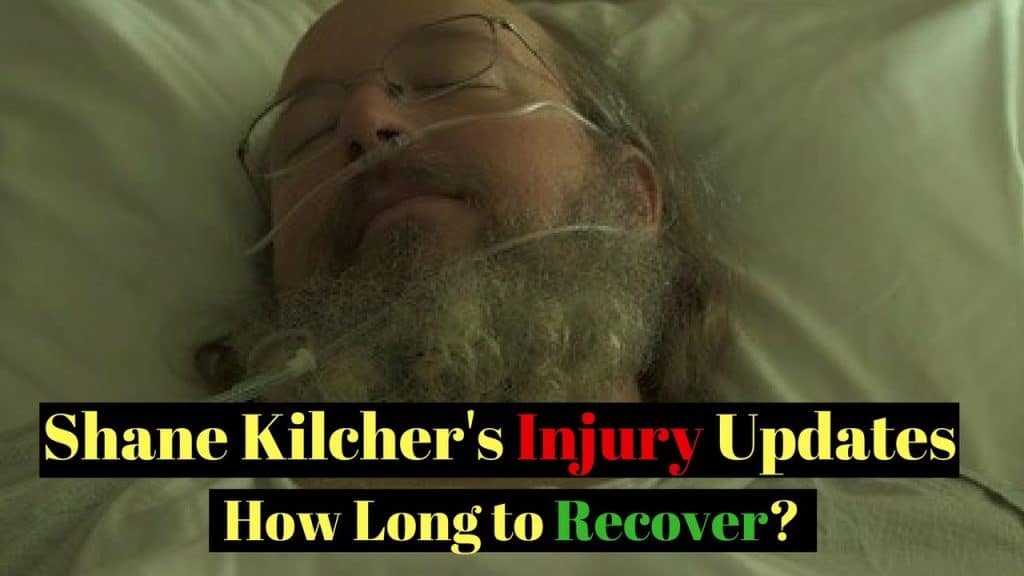 Nonetheless, while he's never given an interview about it, on the Facebook page "Shane and Kelli Kilcher" people usually inquire about his well-being, and as his wife personally manages the account, she's always open to answer their doubts.
It's thanks to this page that Shane's nowadays condition of good health is easily observable, as Kelli often shares videos of him during their car trips, time spent with friends and even visual evidence of him leading repairs to the homestead buildings. However, seeing Shane doing the latter has raised the page's followers' eyebrows, and in November 2020 one fan asked why Shane was working on such a dangerous thing after suffering a terrible accident years ago while doing the same. To this, Kelli answered that Shane has 'healed up', and is still 'one of the most capable guys on the homestead'.
Nonetheless, while we might never get to know all the details regarding Shane's recovery, it's nice and relieving to know he's better nowadays.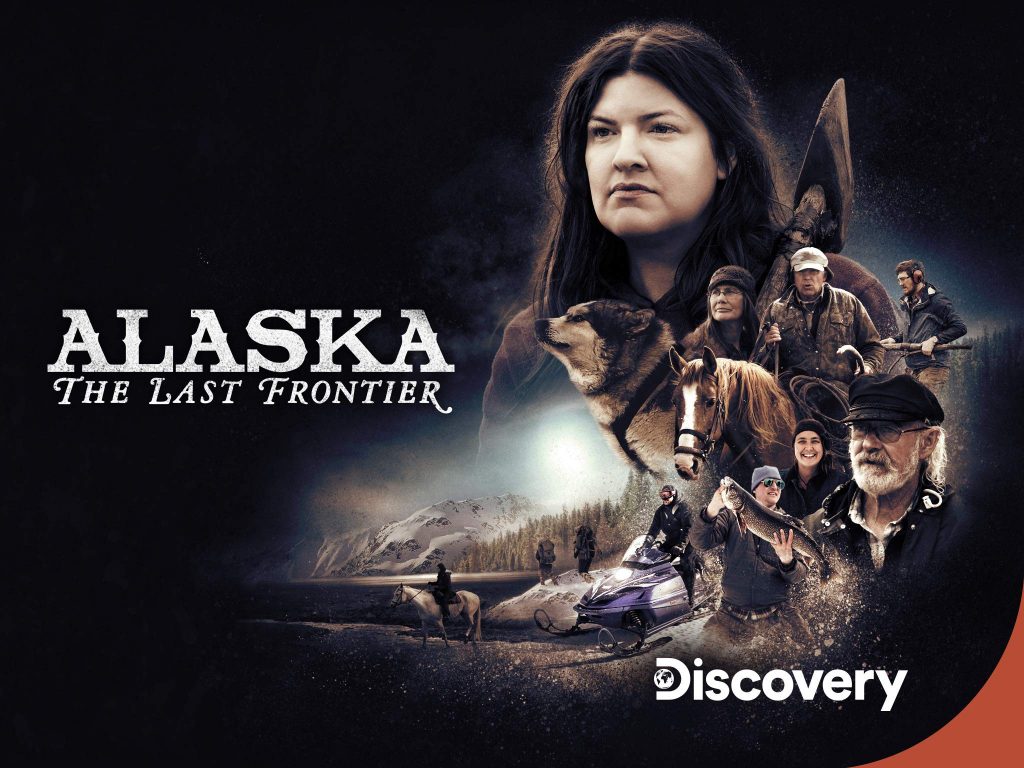 Why Did Shane Kilcher Leave The Show?
The big question your mind might have come out with, is that if Shane Kilcher's health is well nowadays, why hasn't he returned to "Alaska: The Last Frontier" as a full-time cast member?
However, the answer to this question might not be as clear or concise as we would like. What we know so far thanks to Kelli's Facebook posts is that the reason she and her husband haven't been showcased as often in the show in recent years has more to do with an executive decision Discovery channel took, and less with Shane's health condition, though what led the network to decide this is unknown.
As it turns out, in 2017 Shane and Kelli Kilcher's contract with Discovery ended, but instead of renewing it, the network decided to leave them aside. It's for this reason that regardless of the fact they're important members of the family, their presence in the show was reduced to a few episodes per season.
As Kelli also affirmed, the Kilcher family had tried to include them more in the show, but as the decision is not really in their hands, not a lot has changed.
Has This Situation Affected Their Finances?
If you're wondering if this situation that has been going on with the network affected them in other aspects, then you assumed rightly.
From the financial aspect, not being able to appear in the show regularly affected them greatly, as their income from "Alaska: The Last Frontier" had been supporting them financially for six years. Besides the normal implications of not being able to get paid a salary, the money situation for Shane and Kelli took a turn for the worse when Shane suffered his accident.
If you watched the show loyally back when they were recurring cast members in it, you might remember Shane was building his and Kelli's shared cabin. However, that was a project that unfortunately had to be put on hold following their deteriorating financial situation, and Shane's inability to work on it personally.
The Kilchers prepare for fall on a new #AlaskaTheLastFrontier starting NOW! pic.twitter.com/KgElJjshq2

— Alaska: TLF (@AlaskaTLF) January 11, 2021
That's what Kelli affirmed on Facebook at the time, also adding that even if they couldn't finish the building of their home, they were trying to find a way to get another income, and be able to afford the building by 2018, though in the end it's unclear if they ever achieved said goal.
Who Is Shane Kilcher?
As the oldest child of Azt Kilcher and Lenedra Carroll, Shane was seemingly always in charge of his younger siblings, Atz Lee and Jewel.
However, living in a desolated area near Homer, Alaska, it's normal that the children grew used to the harshness and difficulties of the weather and the environment around their home. Even for his early education, Shane and his siblings had to walk a long way to get to school.
As it's said, difficulties always bring knowledge with them.
This is why despite having a non-conventional childhood and having his parents divorced when he was only 10 years old, Shane learnt from it. Ultimately, he matriculated from Homer High School and even if he didn't pursue higher education, his mind and heart was set to remain in Alaska for the rest of his life.
Having met his wife Kelli while still in high school, Shane married early in life, and has welcomed four sons with her. As you might have already noticed, Kelli is not only supportive of him in every project he undertakes, but also adapted easily to his family's lifestyle.
Career and Debut On TV
Shane Kilcher and his wife Kelli only debuted on "Alaska: The Last Frontier" in 2012, when the show was already in its second season.
However, as much as you might think that Shane's only talent is to repair things and survive in the cold Alaskan wintery weather, then you couldn't be more wrong.
Unexpectedly, Shane also played a big part in the founding of Higher Ground for Humanity along with his mother and younger sister Jewel, who is a Grammy Award winner. The organization's goal is to help people of all backgrounds with the financial support to achieve their dreams.
As it's also stated on Shane's LinkedIn profile, he was a manager for the Clean Water Project for over 13 years, until his retirement in 2010. Nowadays the project is still in business, and actively looks out to keep Alaska's natural water reserves clean.
Who Else Has Suffered Accidents In The Show?
While Shane Kilcher's accident was a shame, especially considering the difficult situations that followed it, it's important to point out that due to their outdoorsy lifestyle and habit of doing everything by themselves, accidents of the same type are unfortunately not unusual for the Kilcher family.
For starters, Shane's younger brother, Atz Lee Kilcher also suffered an accident back in 2015 while hiking. Although the activity should have gone smoothly considering how much of an expert Atz Lee is, it ended up in disaster when he fell off a cliff.
His injuries resulting from it were extensive and severe, as his wife Jane revealed back then, breaking his hip, arm, ankle, shoulder and several ribs, in addition to puncturing a lungs. Of course, he started receiving medical treatment immediately, but recovering from it was a long and challenging process to say the least, even if he affirmed that his bones were recuperating quite fast.
Did He Sue Anyone?
The thing with Atz Lee's accident wasn't only how severe it was, but that it ended up in a lawsuit.
As it turns out, his accident occurred while he was hiking on the property of the Alaskan Resort Otter Cove. In the lawsuit Atz filed against the business, he claimed that his accident was caused by several failures in the resort's security measures, specifically that the cliff he fell from wasn't appropriately marked as such, which made it 'deceptive and dangerous' and allegedly directly caused his accident. For this he asked $100,000 in compensation to cover medical costs and damages.
Whether or not his claims held any truth, that didn't matter as the Otter Cove was fast to respond to the accusations with a counter-argument, insisting that they didn't have any liability for what had happened to Atz Lee, as the accident was allegedly caused by his own negligence.
Unfortunately, after the initial news of the lawsuit was revealed by the website The Blast, the development of the case became unknown; either that Atz Lee withdrew the lawsuit of his own accord or the Otter Cove offered him an out-of-court agreement to solve the issue.
Otto Kilcher's Near Death Experience
Shane Kilcher's uncle Otto has had his fair share of threatening and life-endangering experiences, to the point that unfounded rumors about his death have surfaced several times on the internet.
While his lifestyle demands putting himself in slightly dangerous situations from time to time, so far the most worrisome experience the "Alaska: The Last Frontier"s viewers have seen him going through happened in 2017 during the show's sixth season's finale, when he was diagnosed with a blood clot caused by an hernia.
His diagnosis was accompanied by grim news, as apparently the clot could have reached his internal organs and killed him within 24 hours if he didn't have immediate emergency surgery.
Loyal to his daring nature, Otto chose to undergo the surgery with local anesthesia instead of a general, as he affirmed it could affect his liver and it would be hard to clean it naturally afterwards. In his words, he was able to feel the doctor's 'sew', which only proves how tough he actually is.
Fortunately for everyone, Otto overcame the situation, still going through a long and exhausting recovery process. In his words, the toughest part was to stay put and do nothing for months, something which is believable from someone as physically active and work-driven as Otto Kilcher is.
What's Up With The Kilcher Family?
Although Shane and his wife don't appear in "Alaska: The Last Frontier" as much as we would like, the rest of the Kilcher family have continued to actively appear in the show.
Continuing to live up by their own standards in an insulated Alaskan area, the Kilcher's have had no problem dealing with global contingencies such as the COVID-19 spread, which didn't affect them directly. However, as the producers of the show had to be evacuated well into the filming process of the show's ninth season due to the pandemic, the Kilchers continued on to film the series themselves.
By the time the show's tenth season aired in 2021, things seemed to be more stable for the production crew, but Discovery hadn't shown any signs of changing their mind about not showcasing Shane and Kelli Kilcher full-time in "Alaska: The Last Frontier". Either way, fans haven't entirely lost their hopes of seeing them on TV again, even regardless of how difficult it looks.