Tom Guiry:
• Born Thomas John Guiry in 1981 in Toms River, New Jersey
• Starred as Scotty Smalls in the 1993 movie "The Sandlot"
• Primarily had supporting roles in movies such as "Tigerland", "Black Hawk Down" and "Roe V. Wade"
• Guest starred in series such as "Law & Order" and "The Black Donnellys"
• Arrested in 2013 for public intoxication and threatening an officer
• Net worth estimated at $100,000
Who is Tom Guiry?
Scotty Smalls moves to a new neighborhood in the summer of 1962, and his only wish is to learn to play baseball. A local baseball guru Benny takes him under his wing, and the adventure begins. Yes, you are right, we are talking about the 1993 family comedy "The Sandlot". Tom Guiry played Scotty Smalls, and is probably still known best for this role, despite having over 45 acting credits to his name.
If you wondered what happened to him, and what he was doing after "The Sandlot", let us tell you the naked truth about his life and his career.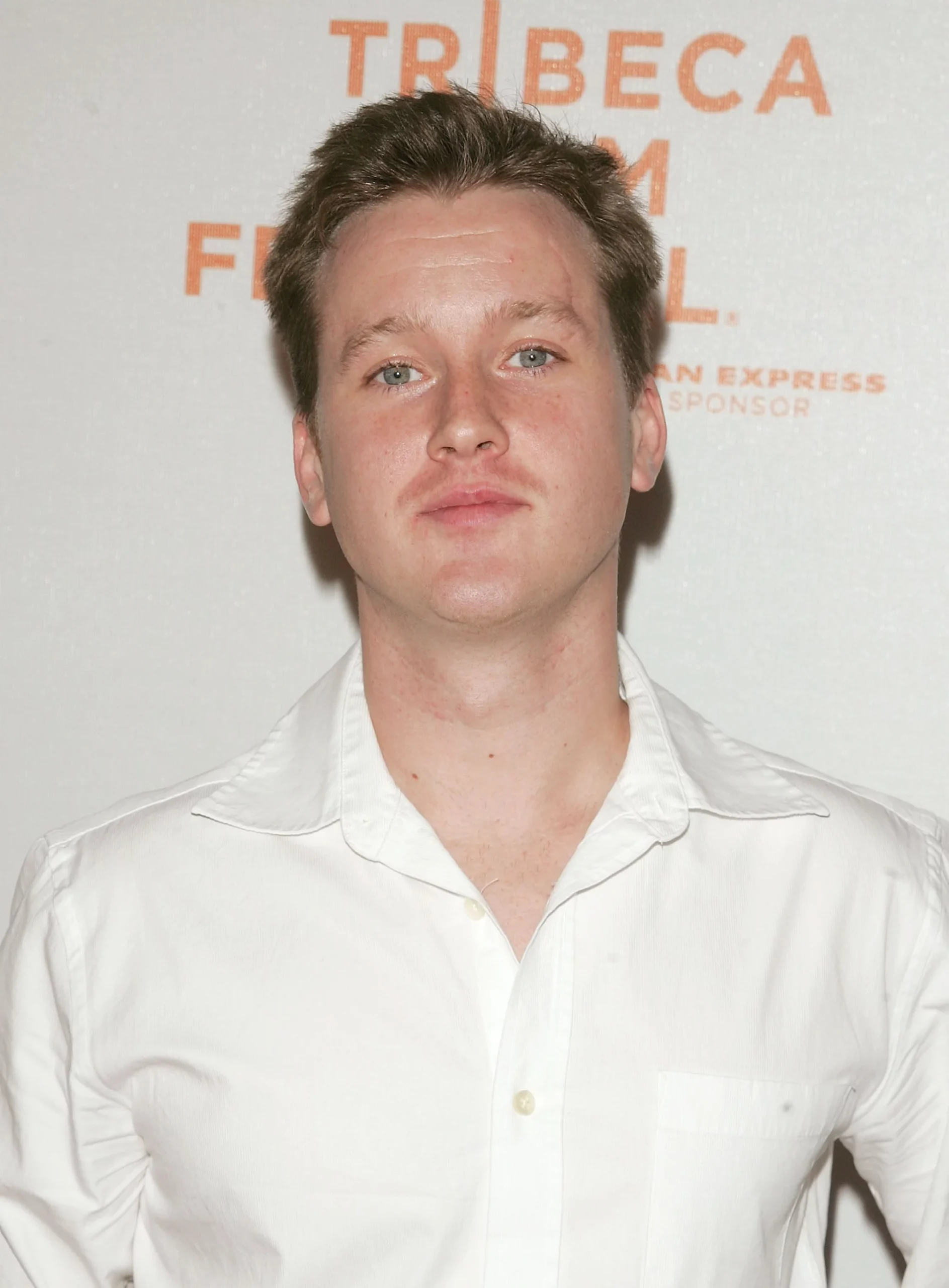 Early life, family, and education
Born Thomas John Guiry, under the zodiac sign of Libra, on 12 October 1981, Tom recently celebrated his 41st birthday. He hails from Toms River, New Jersey USA, thus he holds American nationality; his ethnicity is White.
Tom was raised in his hometown by his parents about whom nothing is known, alongside his older sister, Lynne, who also prefers to keep her life private.
Since he began as a child actor, upon matriculating from Notre Dame High School in 1999, Tom didn't go to college, but continued his career in the entertainment industry.
Roles in movies
Tom made his acting debut portraying Gregory in the 1993 TV movie "A Place to Be Loved", then followed by his most notable role to date, as Scotty Smalls in "The Sandlot", starring opposite Mike Vitar and Art LaFleur, in this cult coming-of-age movie written and directed by David Mickey Evans. Tom and his co-stars won the Young Artist Award for Outstanding Youth Ensemble in a Motion Picture.
In the following year, Tom was cast to play Matthew Turner in "Lassie", starring opposite Helen Slater and Jon Tenney, in this movie which won the Young Artist Award for Best Family Motion Picture – Drama.
Next, Tom was seen as Christopher Millard in the 1995 TV movie "The Four Diamonds", followed by his role as Young Jonathan in the 1996 sports fantasy drama "The Last Home Run", about a dying doctor whose last wish is to be young again and play baseball is granted. Although the movie had no nominations, the audience rated it as 'excellent'.
Two years later, Tom starred in "Wrestling with Alligators" and "Strike!", and then had a small part in the 1999 war drama "Ride with the Devil". In 2000, Tom was cast to play Trigger in another war action-drama – "U-571" – starring Matthew McConaughey; the movie had 10 award nominations and won four, including the Oscar for Best Sound Editing.
Later that year, Tom co-starred in "Tigerland" and "Songs in Ordinary Time", followed by his role in the 2001 modernized re-telling of the play "Macbeth" entitled "Scotland, Pa." Next, Tom co-starred in the Oscar-awarded "Black Hawk Down", which was based on the novel of the same title by Mark Bowden, directed by Ridley Scott. The stars of the movie were Josh Hartnett, Ewan McGregor, and Tom Sizemore, and it had 37 award nominations winning 11, including two Oscars for Best Sound and Best Film Editing.
Tom mostly had supporting roles in the following years, in movies such as "Justice" (2003), "Strangers with Candy" (2005), and "Bristol Boys" (2006).
Worth mentioning is his role in the 2007 drama "Black Irish" about a teenage boy who longs to win the attention of his father, who was emotionally distanced. The movie had 10 wins, and Tom won the Method Fest Award for Best Supporting Actor.
Next, Tom was seen in the 2008 crime thriller "Yonkers Joe", written and directed by Robert Celestino, followed by his role as Danny Wilson in the 2011 movie "The Bandit", and as Cyril Fitzgerald in the 2012 romantic drama "The Fitzgerald Family Christmas" which had no nominations but was well accepted by the audience.
Tom landed himself the lead role in the 2014 drama "Mahjong and the West", also starring Jannette Bloom and Alyssa Carpenter, who co-wrote the scenario for this movie. It's the story of a girl who returns to her hometown to bury her mother and reconnects with her childhood friend.
In the following years, he had supporting roles in the movies "The Revenant" (2015), "Culling Hens" (2016), and "Sollers Point" (2017) before he was cast to play Father James T. McHugh in the 2019 historic drama "Roe V. Wade", which had 18 award nominations and won 17. Tom and a few of his co-stars share the Christian Film Festival-Menchville Baptist Church Award for Best Actor Supporting.
Most recently, Tom was seen as Keith Whelan in the 2021 crime drama "The Unforgivable", starring Sandra Bullock.
Roles in series
Tom made his first television series appearance as Kevin Stanton in an episode of the series "Law & Order" in 1998, followed with his guest roles in "Reston Hawk: Attorney" (2001) and "Law & Order: Special Victims Unit" (2002).
Tom also made an appearance as Carl Donner in an episode of the series "The Jury" in 2004, and "Law & Order: Criminal Intent" (2006), before he was cast to play Jimmy Donnelly in "The Black Donnellys" in 2007. He starred opposite Jonathan Tucker and Olivia Wilde in this crime drama about four Irish brothers caught up in the organized crime world in New York City, which had two nominations, but was highly-rated by the audience (8.1/10) – this was Tom's most notable television role to date.
In the following years, Tom guest starred in "CSI: Miami" (2009), "Unforgettable" (2011), and "Elementary" (2013). Most recently, he was seen as Eric Cates in an episode of the series "Chicago Justice" in 2017.
Love life and spouse
There have been various rumors about his sexual orientation and his love life, however, Tom hasn't commented on these, and kept his personal matters under wraps.
It's only known that Tom became a father for the first time when he was 18 years old, but in 2009, he married a non-celebrity, Janelle Bloodsworth, with whom he has three children, whose names, genres, and birthdates have stayed unrevealed.
As of January 2023, the family of five lives in their residence in Trenton, New Jersey.
Why he was arrested?
A number of Tom's fans who loved his character in "The Sandlot" were disappointed when news of his arrest flooded the internet and newspapers in 2013.
According to a Houston Police spokesman, the airline employees determined Tom was too drunk to board a flight, but they wanted a police supervisor to decide whether he should be sent to a sobering center instead of being arrested for public intoxication.
'Sandlot' actor Tom Guiry arrested and charged with felony assault on a police officer – http://t.co/DyI2APftrL pic.twitter.com/tHhSKkFnWC

— Sport10 (@Sport10internet) August 7, 2013
Tom became agitated and threatened the police sergeant several times after being told he could go to a sobering center if he co-operated.
After the threats, the officer told Tom he was under arrest, and Tom allegedly tried to punch the officer while arresting him, and when the officer tried to restrain him, Tom head-butted him. It's unclear how this saga ended, and whether Tom was punished for his behavior or passed only with a warning.
What happened to him? Stroke?
Although some people believed that Tom has suffered a stroke, or as others were saying he has a condition known as Bell's Palsy, which causes sudden weakness in the muscles on one side of the face, it seems that these were false rumors. There is no credible source that could confirm that Tom's health is impaired.
Net worth
Tom was a rising star as a child actor, and although many critics predicted a successful career for him, it seems that destiny had some other plans for this young man. According to sources, to provide for his family, Tom works night shifts at a Whole Foods restaurant.
As of early 2023, his net worth has been estimated at just $100,000.