• Ronald Ray Bryant (aka Baby Bash) is an American rapper and singer, born in Vallejo, California in 197•
• He released his debut album in 2001 and his third album, "Tha Smokin' Nephew", peaked at #48 on the Billboard 200 Chart.
• He gained recognition and signed a contract with Universal Records in 200•
• Between 2005 and 2008, Baby Bash was in a relationship with Natalie Alvarado and is believed to have dated Brinn Nicole and Paula DeAnda in the 2010s.
• As of August 2021, Baby Bash's net worth is estimated at over $6 million.
Who is Baby Bash?
Ronald Ray Bryant was born in Vallejo, California USA on 18 October 1975 – his zodiac sign is Libra, and he holds American nationality. He's a rapper and a singer who was previously known as Baby Beesh; it was in 1998 that he changed his stage name to Baby Bash, and then gained recognition in the 2000s, when he began releasing his albums.
Early life and education
Baby Bash was raised in Vallejo by his white father and his Mexican mother; not a lot is known about his parents, as they prefer to be left out of media. Baby Bash hasn't mentioned having any siblings, and this is why most people believe him to be an only child.
As his parents spent most of their time working, and were also apparently in and out of jail, Baby Bash was raised by his grandmother.
He credits his father and uncles with his interest in music, as they exposed him to various genres during his teenage years. Baby Bash grew up being interested in basketball, and dreamt of becoming a professional player, and joining the National Basketball Association (NBA). He played for his high school team, however, after having suffered an ankle injury, Baby Bash had to give up on basketball.
Upon matriculating in 1993, he enrolled at a college, but then dropped out to focus on his career. Baby Bash had performed at various venues around the US, before releasing his debut album.
Career as a rapper
He gained recognition when he became a member of the rap group Potna Duece, then in 1998 Baby Bash was introduced to the rapper South Park Mexican (SPM) in Houston, and subsequently became a member of the group Latino Velvet, and would continue performing with them until the release of his debut album "Savage Dreams" in 2001.
Baby Bash gained some recognition thanks to "Savage Dreams", but mostly because the album featured various musicians, including SPM, Jay Tee and Don Cisco. On 11 June 2002, his second album "On tha Cool" was released under Dope House Records. Johnny Z and Happy P were its producers, and many rappers were featured on the album, such as Russell Lee, DJ Kane and Mr. Shadow.
Baby Bash's second album attracted more attention, and it helped him sign a contract with Universal Records by the end of 2002. In 2003, his third album was released entitled "Tha Smokin' Nephew", and it peaked at #48 on the Billboard 200 Chart, marking Baby Bash's first chart appearance. It took the album five months to become certified Gold by the Recording Industry Association of America (RIAA), and in two years it sold more than 500,000 copies in the US.
In 2005, he released his fourth album "Super Saucy", and its single "Baby I'm Back" found itself at #19 on the Billboard Hot 100 Chart.
The album peaked at #11 on the Billboard 200 Chart, but Baby Bash then left Universal Records, and signed a new contract with Arista Records.
His next album, "Cyclone" was released on 30 October 2007, featuring singles "Cyclone", "Na Na" and "Mamacita", which saw him become the most listened-to Latin artist on Myspace.
Baby Bash also had a short venture into the film industry, starring alongside Danny Trejo and Chingo Bling in the 2010 comedy movie "Primos".
He released another album on 22 March 2011 under Upstairs Records, entitled "Bashtown". It featured various musicians, such as Slim Thug, Paul Wall and E-40, but was less successful than its predecessors.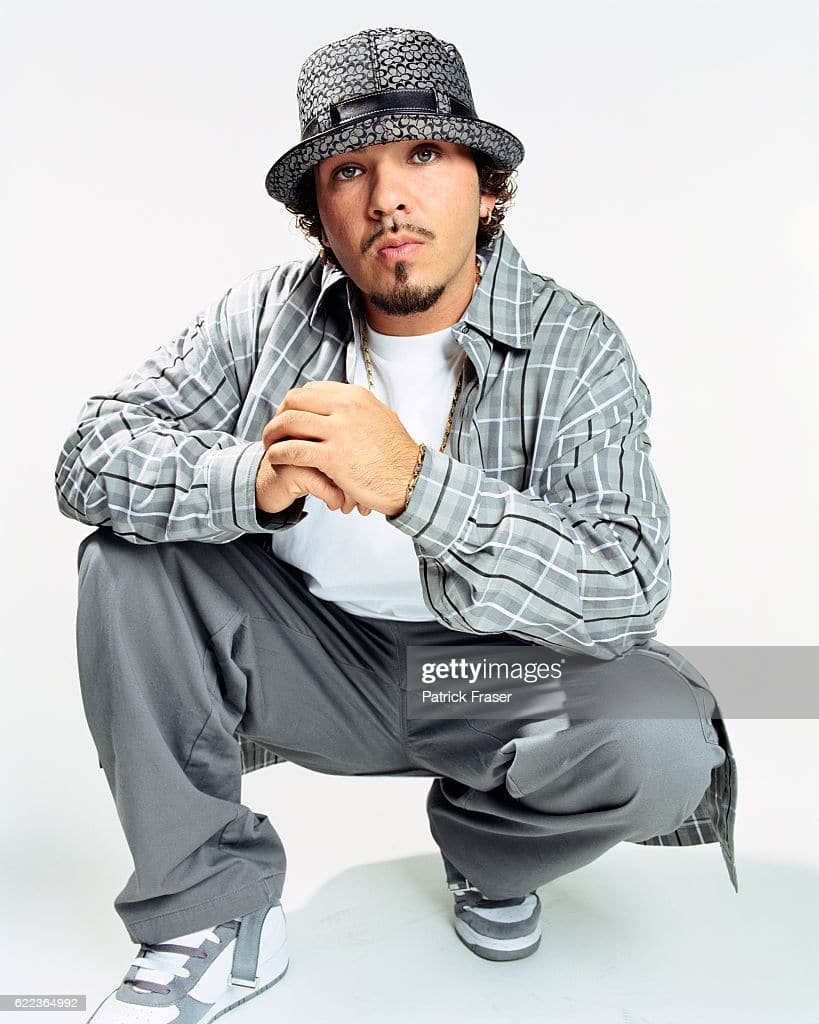 Baby Bash then became an on-air personality on the commercial radio station Wild 94.9 in San Francisco, California; he endorsed the new energy drink Go Girl, with some of the energy drink's sales profits donated to charity organizations for ovarian and breast cancer research.
On 17 December 2013, Baby Bash's new album was released entitled "Unsung", featuring Problem, Miguel and Too Short. He has released two more albums, "Ronnie Rey All Day" in 2014, and "Don't Panic, It's Organic" in 2016, however, Baby Bash doesn't seem to be as popular today as he was in the 2000s.
On 10 September 2011, Baby Bash and the rapper Paul Wall were arrested in El Paso, Texas, after the police found marijuana on them. They were released when they posted $300 bail.
Love life and girlfriend
Baby Bash prefers to keep the details of his love life to himself, and has spoken of only a single woman whom he has been with, while it's widely known that he has a son named Brando Rey, but he hasn't shared any details regarding Brando's mother.
Between 2005 and 2008, Baby Bash was in a relationship with Natalie Alvarado, an American singer and songwriter. The two could've been seen attending most of their events together, and there were rumors circulating the internet claiming that they were planning to marry.
It's widely believed that Baby Bash was in a relationship with Brinn Nicole, back in 2010. She's a social media star and a dancer, who's followed by more than 120,000 people on Instagram.
The two were apparently seen spending time together by their fans, but it remains unclear whether or not they were really in a relationship.
Sometime in the 2010s, Baby Bash dated Paula DeAnda, an American singer and songwriter, who's perhaps still known best for her 2006 single "Walk Away (Remember Me)".
As of August 2021, Baby Bash seems to be single, hasn't married, but has a son.
Hobbies and other interests
Baby Bash is quite active on Instagram, and seems to be enjoying the attention he's getting from his close to 500,000 followers. He's uploaded nearly 6,000 pictures, most of which have been taken during his everyday life.
He loves to travel, and his rapping career has taken him all around the US, while Baby Bash has also visited a couple of European countries, including France, Italy and England; his dream travel destination is still Las Vegas in Nevada.
He's physically quite active, and has a couple of training sessions at the gym every week.
Baby Bash enjoys watching movies late at night, and his favorite actor and actress are Ice-T and Cameron Diaz, while a couple of his favorite films are "New Jack City", "Tank Girl" and "Leprechaun in the Hood".
Age, height and net worth
Baby Bash's age is 45. He has black hair and grey eyes, his height is 5ft 8ins (1.73m) and he weighs around 160lbs (72kgs).
As of August 2021, his net worth has been estimated at over $6 million.