• Kimberly Elise Trammel was born in Minneapolis, Minnesota on April 17, 1967
• She is an American actress known for roles in Beloved (1998) and John Q (2002)
• Her philanthropic work and activism are also well known
• She has won 16 awards and been nominated for 30 for her acting performances
• Her net worth is estimated at more than $2 million
Kimberly Elise Wiki Bio
Kimberly Elise Trammel was born on 17 April 1967 in Minneapolis, Minnesota USA. She's an American actress, known for her roles in films such as "Beloved" (1998), and "John Q" (2002). She began her acting career in the 1990s, making her debut in the popular TV series "In the House". In addition to acting, Kimberly is also known for her philanthropic work and activism.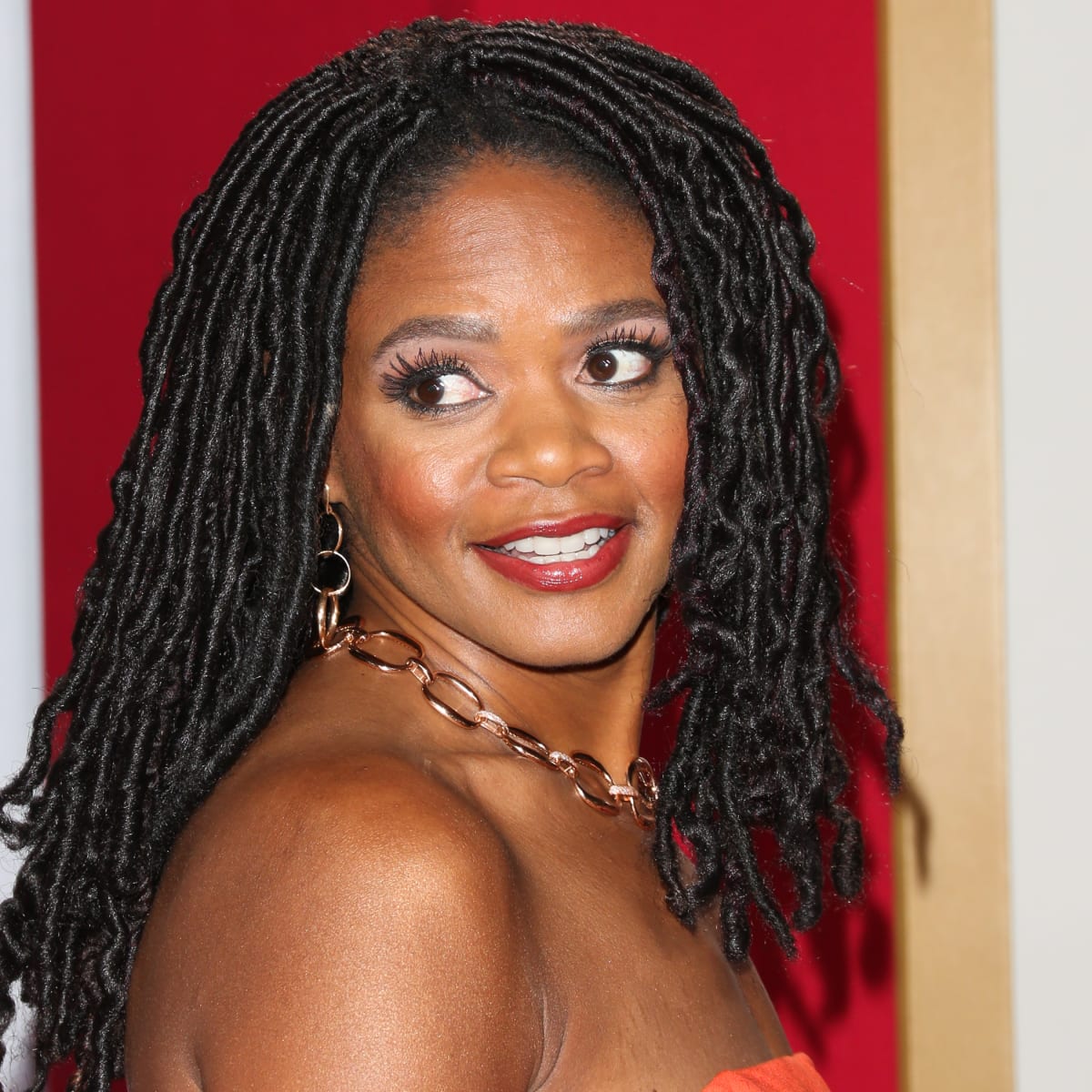 Early life and education
Kimberly was born to Marvin and Erma Jean Trammel, and has three siblings. Her father was a photographer and film executive, while her mother worked as a teacher in a local elementary school.
Before she got into acting, Kimberly wanted to pursue a career as a director, and attended The American Film Institute as a member of their Directing Fellowship. She also studied Mass Communications at the University of Minnesota, earning her Bachelor's degree in 1989.
Roles in TV series
Kimberly made her acting debut in an episode of the comedy series "In the House" in 1996, and  followed with appearances in other TV series, such as "The Sentinel" also in 1996, and "The Twilight Zone" and "Girlfriends" both in 2003.
Her first recurring role was in the mystery crime drama "Close to Home", which aired from 2005 through 2007. The show starred Jennifer Finnigan as Annabeth Chase, a young prosecutor with a perfect conviction record who tries cases in the suburbs of Cincinnati, Ohio. Kimberly played the role of Maureen Scofield, a veteran prosecutor who acts as Annabeth's mentor and supervisor. The series earned critical acclaim, and had three Image Award nominations.
If there's a Cicely Tyson biopic, Kimberly Elise better be in it. pic.twitter.com/jm7YWEPNiH

— Domo (@djxdomo) January 29, 2021
In 2009, Kimberly played Dr. Rebecca Swender in three episodes of the medical drama "Grey's Anatomy", starring Ellen Pompeo, Chandra Wilson,and James Pickens Jr. Kimberly's next recurring role was in the drama "Hit the Floor", created by James LaRosa – the series premiered in 2013, and ran for four seasons, focusing on the world of professional basketball and the dancers who perform at games. It starred Allison Holker, Taylour Paige and Katherine Bailess in the lead roles, while Kimberly Elise appeared as Sloane, the mother of one of the lead characters, Ahsha.
In 2019, she guest-starred in four episodes of the musical drama "Star", centered on three women who form a pop group in Atlanta, Georgia. Two years later, she appeared in the thriller "The Mosquito Coast", and the romantic comedy "Love Life".
Roles in movies
Kimberly made her film debut with one of the lead roles in the 1996 crime drama "Set It Off", directed by F. Gary Gray, and which also starred Jada Pinkett Smith, Queen Latifah and Vivica A. Fox.
Two years later, Kimberly had a role in the Oscar-nominated historical drama "Beloved", directed by Jonathan Demme, and which starred Oprah Winfrey and Danny Glover. In 2002, she starred alongside Denzel Washington in the crime drama "John Q" – the film focuses on John Quincy Archibald, a working-class father who takes a hospital emergency room hostage when his insurance won't cover the cost of a heart transplant for his critically ill son. "John Q" was a major commercial success, grossing more than $100 million against the $36 million budget. While Denzel's and Kimberly's performances were almost universally praised, the film received a lot of criticism for its depiction of the American healthcare system.
They appeared together again in the 2004 mystery drama "The Manchurian Candidate", based on the eponymous novel by Richard Condon, which also starred Meryl Streep and Jon Voight. The film was well-received by critics, who praised the film's tense atmosphere and strong performances, particularly those of Washington and Streep.
In the following year, Kimberly played the lead role in the comedy-drama "Diary of a Mad Black Woman", directed by Darren Grant. In the film, Kimberly portrayed Helen McCarter, a successful lawyer's wife who finds herself starting over after her husband Charles (played by Steve Harris), throws her out of their home and takes all their assets. The film also stars Tyler Perry, Shemar Moore and Cicely Tyson, and is considered as one of the key works in the early career of Tyler Perry, who wrote, produced and starred in the film.
In 2010, she starred alongside Janet Jackson, Anika Noni Rose and Whoopi Goldberg in the award-winning drama "For Colored Girls", directed by Tyler Perry. In the following years, she appeared in movies such as "Hannah's Law" (2012), "Alpha Alert" (2013), and "Apple Mortgage Cake" (2014). In 2015, she starred in the critically-acclaimed coming-of-age comedy, "Dope", directed by Rick Famuyiwa, centered on a nerdy high school boy played by Shameik Moore, who dreams of attending Harvard University and escaping 'the hood'.
One of her most recent movie roles was in the sci-fi drama "Ad Astra", written and directed by James Gray, and which starred Brad Pitt, Tommy Lee Jones, and Ruth Negga. In 2023, Kimberly is set to appear as Theona in the romantic comedy "A Snowy Day in Oakland".
Awards and nominations
Throughout her career, Kimberly has won 16 awards for her work, out of more than 30 nominations. Her first award was a CableACE Award for Best Supporting Actress, which she won in 1997 for her performance in the TV movie "The Ditchdigger's Daughters".
In the following year, she was nominated for five awards for her work in the drama film "Beloved", and won the prestigious Satellite Award for Best Actress in a Supporting Role. In 2002, Kimberly was awarded the title of Best Supporting Actress by Black Reel, for her performance in the TV movie "Bojangles".
Four years later, she won her first Image Award, for her role in "Diary of a Mad Black Woman", and went on to win three more Image Awards: in 2007 for "Close to Home", 2010 for "Gifted Hands: The Ben Carson Story", and again in 2011 for her performance in "For Colored Girls".
Political activism
Kimberly is a well-known animal rights activist, and has been involved with People for the Ethical Treatment of Animals (PETA) for many years. She frequently uses her platform to raise awareness about animal cruelty and promote animal welfare, and has been involved in a number of PETA campaigns, including anti-fur and anti-circus campaigns.
Furthermore, Kimberly is a vegan and has been an active advocate for the more widespread adoption of vegan food. In 2019, she took part in a campaign that aimed to encourage African-American communities to embrace a vegan diet.
In 2022, Kimberly became a subject of controversy after sharing her view on the overturning of Roe v. Wade on Instagram. 'Millions of babies will be saved from death by abortion. (…) Halleluyah!', she wrote in her post. Although she turned off the comments, a lot of her fans took to social media to express their dissatisfaction with the message she shared.
Love life and husband
Kimberly married the photographer Maurice Oldham in 1989; they were married for 16 years before separating in 2005. Two years following the divorce, on 21 May 2007, Maurice passed away from complications of a blood clot.
They had two daughters together, Aja Arial born in 1990, and Jaela Rose born in 1998. According to online reports, Aja is working as a model and social media influencer, while Jaela is pursuing a business degree from Humboldt State University.
Net worth
As of February 2023, Kimberly's net worth has been estimated at more than $2 million.