Ronnie DeVoe:
• Born in Roxbury, Massachusetts, USA in 1967
• Member of two R&B groups: Bell Biv DeVoe and New Edition
• Has acted in a few movies and TV series, and also recorded songs for successful films
• Home-schooled and took and passed his GED tests in 1986
• Married to American singer and reality show star Shamari DeVoe since 2006, with whom he has twin sons
• Co-owner of real estate agency DeVoe Broker Associates
• Net worth estimated at over $15 million
Who is Ronnie DeVoe?
American singer, rapper and actor Ronald Boyd DeVoe Jr. was born in Roxbury, Massachusetts USA, on 17 November 1967, making Scorpio his zodiac sign. He's probably known best for being a member of two R&B groups, Bell Biv DeVoe and New Edition, as well as for his acting career; Ronnie's appeared in a couple of movies and TV series, and has also recorded a number of songs for successful films, including the song "Do Me!" for the critically acclaimed 2008 action war comedy "Tropic Thunder".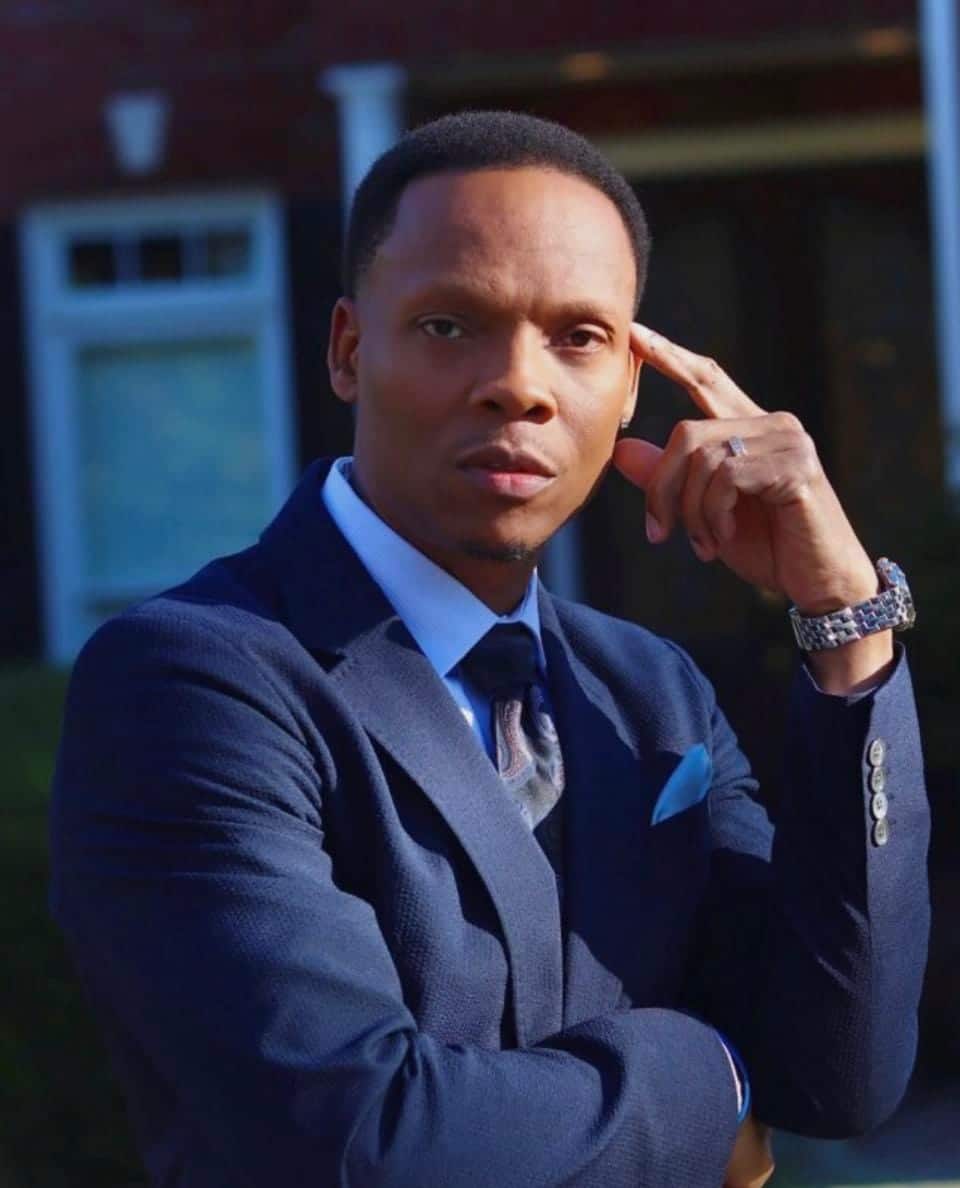 Education and early life
Ronnie was raised in Roxbury alongside brothers Roland and Robert and sisters Regina and Tonya, by their parents Ronald Boyd DeVoe and mother Florence E. DeVoe; he hasn't shared many details about his siblings and parents, as he respects their privacy.
Ronnie fell in love with music at a quite an early age, mostly thanks to his parents who loved to listen to music while at home. He was 10 years old when he became a member of the R&B/pop group New Edition, and has since been active in the music industry.
Ronnie was home-schooled because he wanted to focus on his career, and took and passed his GED tests in 1986.
New Edition
New Edition was formed by American singer-songwriter and dancer Robert Barisford 'Bobby' Brown in 1978, when he was nine years old, and its name meant that they were a 'new edition' of the famous American pop band The Jackson Five; the original members besides Bobby and Ronnie were Ralph Tresvant, Michael Bivins and Ricky Bell.
They only gained recognition in 1982, when they performed at Strand Theatre in Boston, Massachusetts during the Hollywood Talent Night; they placed second, but impressed American musician and record producer Maurice Starr who invited the boys to record their debut album "Candy Girl" at his studio; it was released on 19 July 1983, and spawned hit singles "Popcorn Love" and "Is This the End".
They embarked on a tour following the success of the album, but were then all given checks for only $1.87; because of this, New Edition parted ways with Maurice and filed a lawsuit against Maurice's company Streetwise, winning the lawsuit, and then signing a deal with MCA Records. Their second studio album, "New Edition" came out on 28 September 1984, spawning hits "Mr. Telephone Man" and "Cool It Now – it was certified platinum twice by the Recording Industry Association of America (RIAA).
Their third album, "All for Love" was released on 8 November 1985 and was also certified platinum; their holiday extended play (EP) "Christmas All Over the World" followed a month later.
All the members of New Edition voted their founder Bobby Brown out of the group in December 1985, because of his bad behavior, and he thus embarked on a solo career. Their fourth studio album "Under the Blue Moon" came out on 24 November 1986, after which American singer and actor Johnny Gill Jr. was voted as a new member of New Edition;
Their fifth album, and first with Johnny Gill as their co-lead vocalist was released on 20 June 1988, entitled "Heart Break"; it was certified platinum twice, and spawned five singles including "N. E. Heartbreak", "Crucial" and "Can You Stand the Rain".
The boys went on an hiatus in 1990, wanting to focus on their solo projects, reuniting briefly in 1996 to release their sixth album "Home Again", and reuniting once more in 2004, releasing their seventh album "One Love" on 9 November.
Enough said…. pic.twitter.com/9kRO0SSKKg

— Mninawa Ntloko (@ntlokom) July 19, 2018
Bell Biv DeVoe
After New Edition went on their first hiatus in 1991, Ronnie, Michael Bivins and Ricky Bell formed the R&B/pop trio Bell Biv DeVoe – aka BBD. They were signed to MCA Records, and released their debut studio album "Poison" on 20 March 1990, which was certified platinum four times, and topped the Billboard R&B/Hip-Hop Chart. Their second album "Hootie Mack" followed on 1 June 1993, while their third album "BBD" came out in December 2001.
After a 15-year break, BBD released their single "Run" in 2016, and was featured on their third album "Three Stripes", which came out on 27 January 2017.
Most recently, BBD performed at the 2023 Winter Classic together with The Boston Pops Orchestra.
Love life and wife
Ronnie's quite open when it comes to sharing the details of his love life with his fans – he and his wife, American singer and reality show star Shamari DeVoe (nee Fears) were both featured in the reality show "The Real Housewives of Atlanta" in 2018.
The two married on 10 March 2006, in a private ceremony attended by only the closest of their friends, and Shamari gave birth to their twin boys Roman Elijah and Ronald III in 2017. Shamari's probably known best for being the lead singer of the girl group Blaque, and they've released three albums: "Blaque" on 1 June 1999, "Blaque Out" on 29 January 2002 and "Torch" on 31 May 2019.
Ronnie's yet to speak of other women whom he's maybe been with, he's married to Shamari DeVoe as of February 2023, and they have twin sons together.
Interesting facts and hobbies
Ronnie's a co-owner of the real estate agency DeVoe Broker Associates, based in Atlanta, Georgia.
More than 600,000 people are following Ronnie on Instagram today; he's posted close to 4,000 pictures and videos onto the social media network, often sharing pictures featuring his sons.
Ronnie's deeply religious, and goes to church with his family on a weekly basis.
He often works out at the gym, occasionally together with his wife.
Ronnie's been all around the world to perform with his bands – his favorite city to travel to is San Francisco, California.
He's a fan of the late Brazilian soccer player Pele, and the late American professional boxer Muhammad Ali.
The two actors whom Ronnie enjoys watching the most are Will Smith and Johnny Depp, and some of his favorite movies include "I, Robot", the franchise "Pirates of the Caribbean" and "I Am Legend".
Height, eyes and net worth
Ronnie's age is 55. His eyes are brown and hair is black, he's 5ft 8ins (1.73m) tall and weighs about 150lbs (69kgs).
Ronnie's net worth's been estimated at over $15 million, as of February 2023.