• Rain Brown is the youngest child of the Brown family from Alaskan Bush People
• Her father Billy Brown passed away in February 2021, and a special episode was dedicated to him
• Rain is multi-talented and was homeschooled by her mother Ami Brown
• She has faced a lot of criticism on social media and has suffered from depression
• The Brown family is reported to be worth $60 million
How could we talk about an individual from the Brown family without also mentioning the whole pack, their lifestyle, old-fashioned way of talking, and even a lot of weird and unexpected drama?
Of course, it's undeniable that each Brown has their own charm. No matter if you like them or not, the truth is that they're memorable and entertaining to say the least.
The youngest child of the pack, Rain Brown is living proof of what we're talking about. Being the most spoiled child of the pack doesn't deter her from having an unforgettable and unique personality, which often causes uproar on and off camera.
If you happen to be wondering what she's up to nowadays, this is the right place for you! We're going to recount the most important things that have recently happened to her, as well as give you a deeper insight into her life and family!
What Is She Doing Now?
If you haven't been up to date with the whereabouts of the Brown pack recently, then we have some bad news for you.
Thanks fam 😊🤗☔️ https://t.co/sDGRV2485k

— Rainy brown (@heroofkirrkwell) January 16, 2019
In early 2021, Billy Brown unexpectedly died and as you might expect, that left the entire family heartbroken along with a lot of saddened fans, who were obviously very shocked to receive the news of his passing.
As a way to honor the late patriarch, the family along with Discovery channel prepared a special episode entitled "The Legacy of Billy Brown", aired on 28 February 2021. The short documentary is somewhat different from what viewers of the show are used to, as it consisted of rarely-seen footage of some of Billy's most meaningful moments, shared with either his wife Ami or his children.
The special episode included a never-aired, but memorable scene of Billy and Rain while he gifted her his favorite hunting knife on her birthday, just months before his death. Of course, Rain little knew how meaningful that gift was going to become for her, but she remembered the moment warmly during the special. Rain also stated that while there are many meaningful moments she lived alongside her father, the thing she will remember the most about him was his custom of calling her 'baby girl' when she felt down or lost.
Since her father's death, Rain has rarely updated her social media, but we trust she's well and just taking time to mourn the loss.
Was The Show Cancelled?
Knowing how important Billy Brown was not only for his family but as the centerpiece of "Alaskan Bush People", it's normal to wonder if the show will continue after his passing.
Until now, there hasn't been any definite response from Discovery channel addressing whether or not the show will return to TV. However, there are a couple things which have raised our hopes regarding the possibility of the show's comeback.
First of all, only a few days before Billy Brown's passing in February 2021, his son Bear announced the series' 13th season had been already filmed. Although the rest of the family didn't address the topic following Billy's death, this information notably fills us with hope because it means at least one more season will have Billy Brown in it, increasing the possibilities of it being aired.
While the fact Discovery hasn't straightforwardly given even a hint of the show's possible return might seem like a bad sign, the fact they prepared such a dedicated special to Billy means they're not totally opposed to show more of the Brown family on TV. The real question is, how much will the show's dynamics be affected by Billy's disappearance? That's something only time will tell.
What Was The Cause Of Billy's Death?
While we know you're mostly interested with what's up with Rain's life, the death of her father is something which inherently has been affecting her recently, and as such, it's necessary to be addressed.
Following online reports, Billy Brown died on 7 February 2021 from a seizure. Although no further details have been given since then, it's well known his health had been worsening since 2019, when he underwent emergency surgery after presenting with severe respiratory problems. However, it seemed that living with Alaska's harsh weather was what was severely damaging his health, and specifically his heart, causing his weakened state.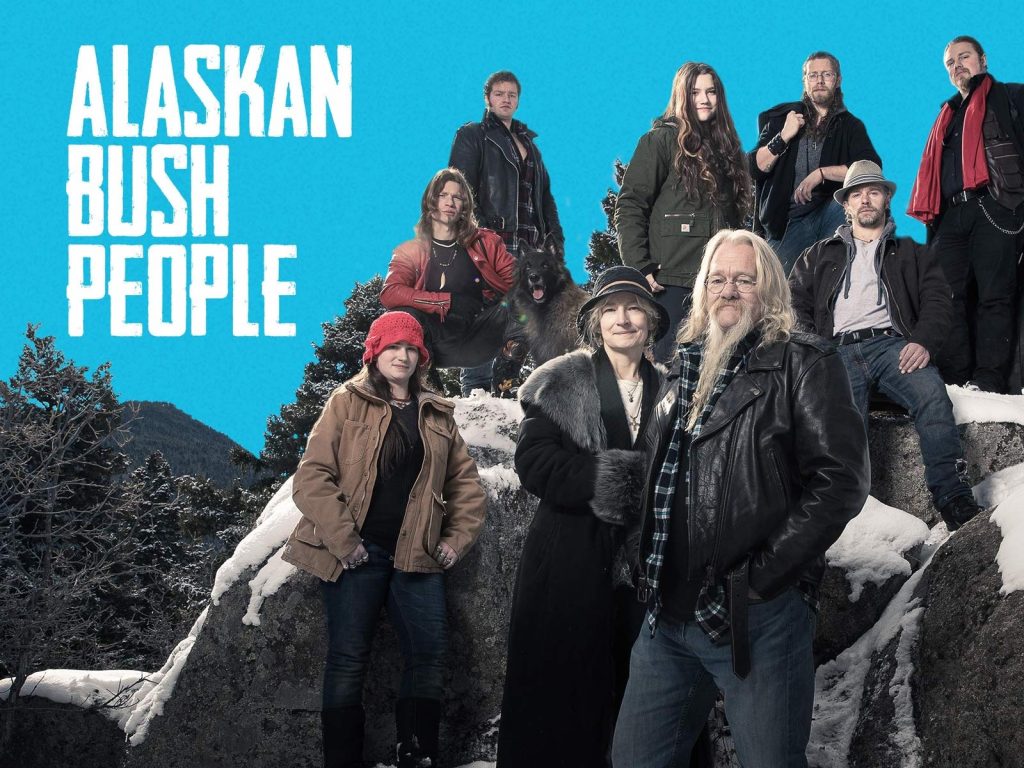 Although Billy was against moving out of Alaska, his family convinced him to move their pack to Washington State, where the gentler weather was supposedly going to improve his health'; it seemed the efforts taken by his family sadly didn't truly help to prolong his life.
After announcing that Billy had died, a great number of fans expressed their condolences to the Brown family. Although Bear Brown was in charge of delivering the news, it didn't take Rain long to post a heartful Instagram pic of her and her parents, expressing her deep sadness at having lost her father, with the phrase 'I lost a true friend. Not forever, but only in this world'. The pic's caption also included a request to her followers to pray for her family.
Who Is Rain Brown?
If you have watched "Alaskan Bush People" attentively throughout the years, there's no way you have missed Rain Brown and her happy, bright personality.
As the youngest Brown child, it's not a wonder Rain grew up to be somewhat spoiled, but with a gentle personality which goes well with her name Merry Christmas Kathryn Raindrop.
If that name sounds too complicated, don't worry – you're not the only one who thinks so, which is the reason the show has promoted her with the nickname Rain, something that applies to her siblings with uncommon names as well.
Although Rain basically grew up surrounded by cameras and production staff, there's still a lot about her personality, hobbies and likes which the series doesn't exactly showcase. If you only follow her through the show you might be led to believe her entire life revolves around being a fan of nature, animals and her older sister and best friend Snowbird, but that couldn't be farther from the truth.
How Does Rain Spend Her Time?
Regardless of how TV makes her appear to be, if there's a way we can actually get an understanding of who Rain Brown really is, then that is her social media.
On her now long-time abandoned Twitter account, you could see she didn't shy away from describing herself. As her bio dictated, she has many careers, such as being a motivational speaker, singer, dancer and even a fitness teacher.
While these are obviously hobbies and less likely serious career options, the truth is that she has always been over-motivated about any energy-inducing activities, something which goes extremely well with her personality.
What About School?
Everyone knows the Browns' different and out of the norm lifestyle either scares away people, or inspires them. However, regardless of the wrong or well intentions of others, there's no denying that curiosity is the most common feeling the family has on people.
Nonetheless, besides the common questions regarding how the family survives living out in the bush or what type of appliances their cottage has, people also wonder how Ami and Billy's children were educated, and specifically, what's with Rain's schooling?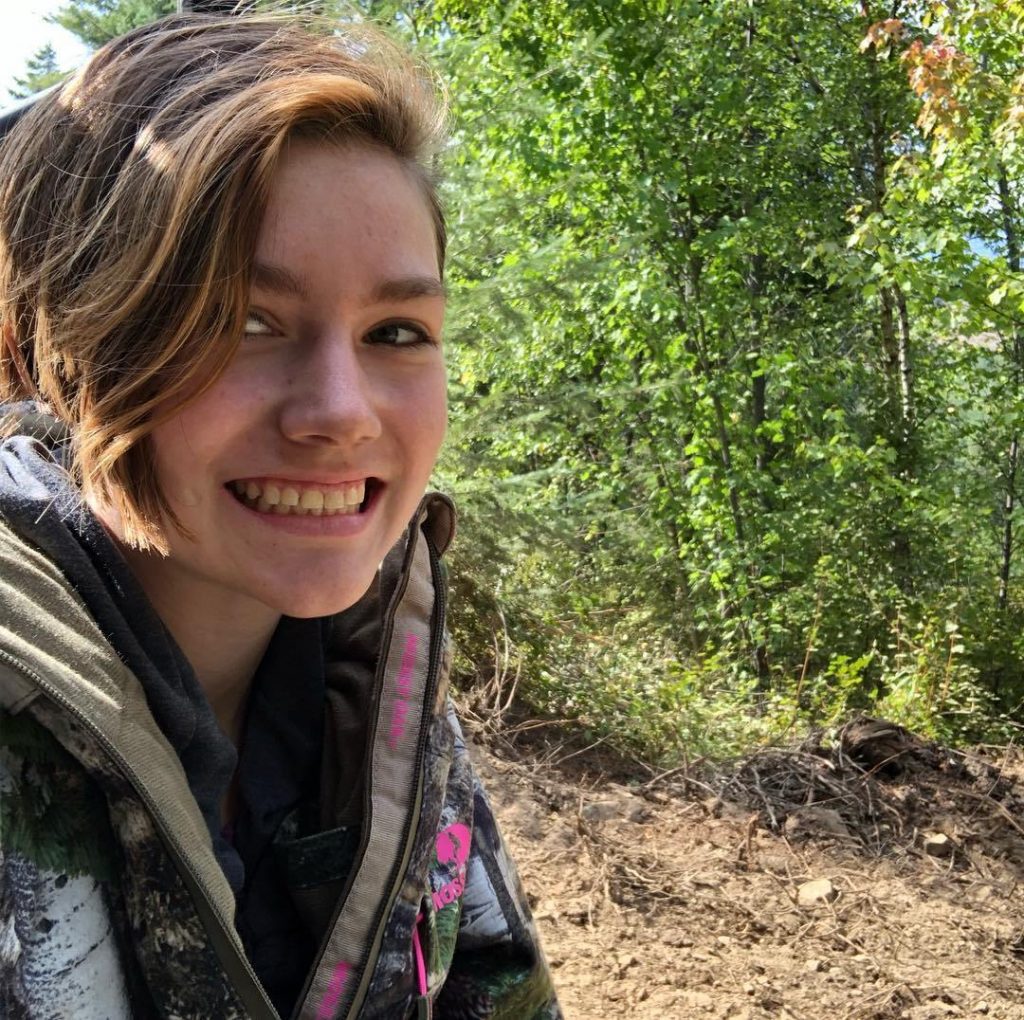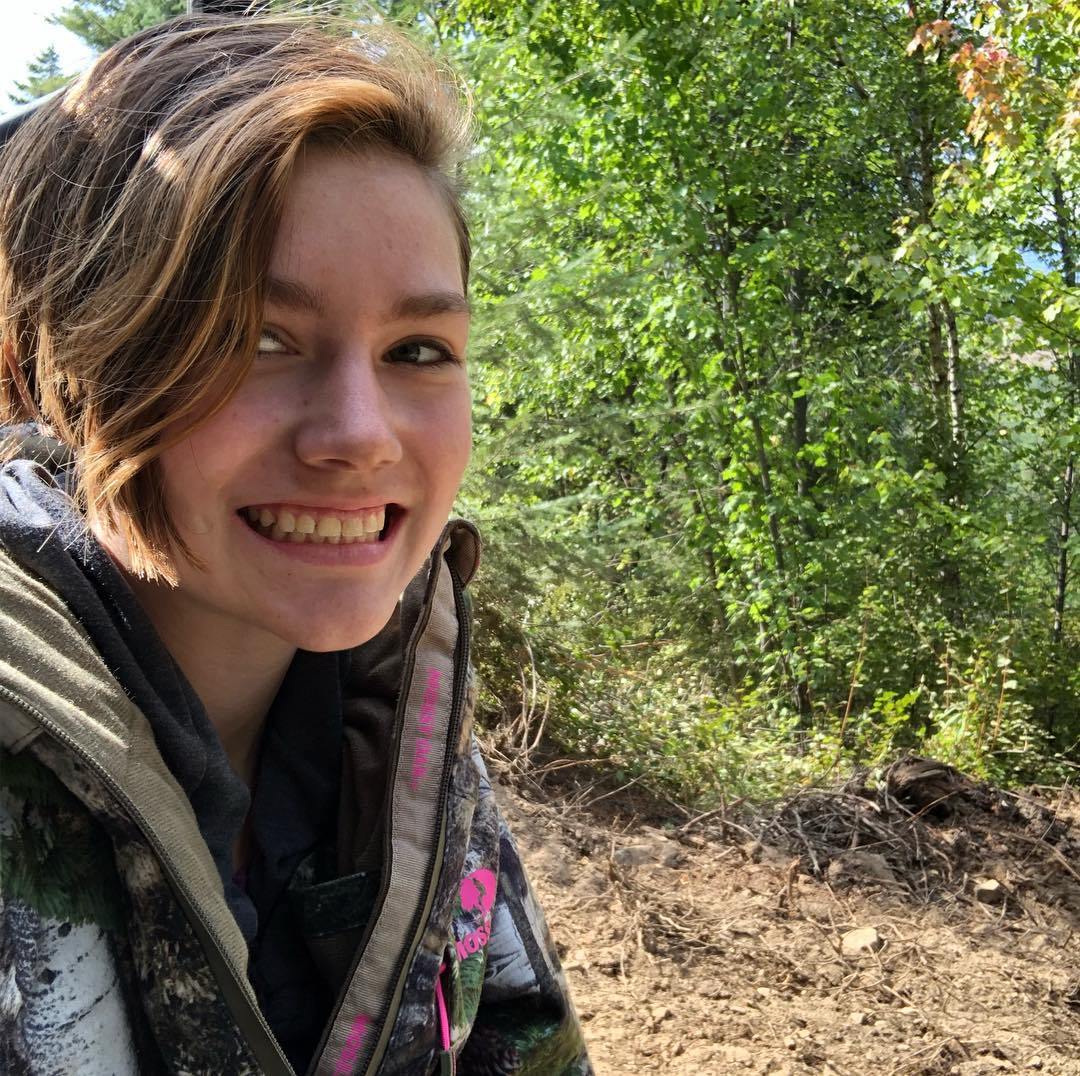 Apparently Rain matriculated from high school thanks to a homeschooling program taught by her mother Ami. However, though in 2017 Rain affirmed plans of attending college by 2018, said plan was either abandoned or kept secret, since she hasn't mentioned it since then. Anyway, we still have hopes of seeing Rain pursuing one of her many interests sometime soon, whether she does it in a professional or academic way or not.
Does Rain Suffer From Depression?
It's a well-known fact that being a teen isn't easy for many, especially considering there's a lot of pressure coming from family, school and society.
However, while Rain Brown certainly didn't have to struggle with any of those aforementioned elements as she didn't attend a normal school, she still had to endure a lot of difficult situations during those tender years.
While there must have been a lot of factors which took a beating on Rain's self-esteem and overall emotional being, the thing which affected her the most at 14 years old was undeniably her mother's poor health.
As was well documented through "Alaskan Bush People" and several media outlets at the time, Ami Brown was diagnosed with an advanced stage of lung cancer in 2017. All of that obviously negatively affected everyone in the family, but it was especially difficult for Rain, who besides having to endure the rough but familiar situation, also had to deal with many haters and trolls on the internet.
Eventually the hate she received on social media faded out, but that happened long after Rain publicly confessed she was suffering from depression, gaining her the support of many people, but the cruel words of others.
Although we don't exactly know if her condition has improved, we were glad to see her looking happier following Ami's miraculous recovery.
Does She Have A Feud With Noah?
Everyone who has at least one sibling knows that fighting with them is a normal part of growing up. However, while most of the time those types of arguments are petty and quickly forgotten, sometimes they reach a serious and unwelcomed extent.
Unfortunately, the latter case seems to describe whatever happened between Rain and her older brother Noah. The apparent feud started in 2018, when he married a woman named Ruth Merrill, whom Rain publicly admitted she didn't get along with.
We don't exactly know what happened between them to lead an easy-going person like Rain to admit such a thing, but the fact that Ruth legally changed her name to Rhain didn't help the case, due to the names' uncanny similarity.
On his part, Noah made it obvious he took his wife's side by posting an Instagram pic of him and his wife with a lengthy caption on which he low-key remarked over and over how young and apparently careless his sister was.
Are they now on good terms? If the siblings ever solved their issues it's unknown, but it would be a shame to see such a normally nice relationship ruined that way.
Rumors
There's no doubt that Rain Brown's popularity on social media is both a blessing and a curse. She has undeniably got a lot of good things out of her interactions on Twitter and Instagram, such as making new friends, making it a platform to express herself and her struggles, away from any TV portrayal of her she can't control. However, people on the internet aren't always kind to her in return.
Fir example, she was called an "attention-seeker" for revealing her struggles with mental health and depression, Rain's sexuality has also been put under public scrutiny several times. It doesn't really matter if Rain reiterates that she's straight, some of her followers insist she's lying, just because she likes low haircuts and rainbows.
If that sounds weird enough for you, there's actually more. Just when the speculation about her sexuality had faded out, in 2019 misguided rumors of Rain's supposed engagement circulated on the internet, thanks to a pic on which she had a ring on.
While these might seem like unimportant things, the vast number of negative comments, accusations and in general the rough treatment she has received from people on the internet throughout the years, make us wonder if going through all of that is actually worth it in the end.
How Rich Her Family Is?
When someone mentions the fact that the Brown family lives off the land and away from civilization, it's normal to assume their financial situation is not the best.
However, don't let yourself get carried away by appearances only. Following reports made by several media outlets, it becomes apparent that the Brown's finances are not as bad as TV might have made it look.
It's not even just the fact they have no money problems, but that they're in fact multimillionaires. Don't believe us? If the online reports hold any truth, the whole Brown pack had accumulated $60 million through the several years they've appeared on TV. More than that, it's said Billy Brown earn $500,000 per show's episode, while his children earned as much as $50,000.
While these figures might look unbelievable, it makes sense considering other rumors surrounding the family throughout the years, which have included buying properties, renting mansions in Los Angeles, and much more.
While this information might be disheartening to some people, don't let it change your perception of the family. Their charm and inherent talent to entertain the viewer is ultimately what makes them so interesting anyway, money or the lack of it aside.
As to Rain, hopefully her life stabilises, and she remains essentially in the entertainment business.