The American master automobile restorer Wayne Carini, rose to widespread prominence through Velocity's reality-television series, "Chasing Classic Cars." His expertise, developed through years of experience in building and restoring various kinds of cars, has led him to own and manage three car companies in the US, such as the F40 Motorsports, Carini Carozzeria, and Continental Auto Ltd. He has such an impeccable reputation in the classic car restoration industry, that even the elite owners of vintage automobile collections have opened their garages to him and allowed him to work on their treasured cars.
Early Life, Education, and Family
Wayne Carini was born on 13 October 1951, in Portland, Connecticut USA, to parents Robert "Bob" Carini and Rosemary Carini. His interest in vintage cars was inspired by his father's work and passion.
His father was one of the co-founding members of the Model A Restorers Car Club of America in 1952, and served as its first Vice President. Wayne was raised in a comfortable home as his father owned one of the best auto repair and restoration businesses in Connecticut. Most people assumed that he inherited the family business without lifting a finger, however, Bob came from a generation which believed that hard work is the key to a successful life, and so Wayne, instead of playing around in the yard with his friends, grew up assisting his father by cleaning, sanding, and pounding metal after school in the auto shop. His father passed on to him the secrets of their family business early on in his life. In his third grade, Wayne could already dismantle and re-build a Model A engine.
However, his passion for fixing cars came when he was given a chance to ride in a brand new 1960 Roso Chiaro Ferrari 250 SWB, which he fell in love with at just nine years old.
His father knew that he was fascinated with Ferraris, and would take time to take him to showrooms that featured those magnificent cars. While he was already smitten with automobiles, Wayne also dreamt of being involved with things far away from the auto shop.
After high school, he initially pursued an architectural degree, but later on graduated from Central Connecticut State University with a Bachelor's degree in Art Education. Becoming a good college art teacher was his goal after giving up designing and building houses. However, Wayne couldn't find the right job and the right school for him to be content as an art teacher., so his father then lured him back to his original passion, and made him an offer he couldn't refuse, which was half-ownership of the business. He accepted, and since then he's not only embodied his father's principles and work ethic in the automobile restoration industry, but has also achieved more than his father envisioned for him.
Wayne's Automobile Businesses
Through the years of building his own name in the automobile business, he has successfully launched three businesses. He has Continental Auto Ltd, which is primarily an auto shop that specializes in exotic and luxury car repairs. It's also a collision center where it correctly fixes all issues with the automobile, ensuring that it would be properly restored to its original condition. Wayne also has F40 Motorsports, a dealership which buys and sells classic automobiles.
His third business, Carini Carozzeria, is where he spends most of his time, as it's his car restoration headquarters, from where he supervises his team of experts in restoring vintage cars; when he comes across a rare classic car, he would personally restore it to perfection. Aside from the lifetime of experience he gained from his father, one of Wayne's specializations is restoring vintage Ferraris, as he was mentored by Ferrari renowned experts, Francois Sicard and Luigi Chinetti Jr. They appreciated Wayne's passion and respect for Ferrari automobile restoration, and willingly shared their expertise with him.
Wayne has a keen sense of business, as he's been able to create three businesses which benefit from each other, so reducing the need for them to contact third parties for their businesses to grow. The success of these businesses has elevated his name and reputation in the auto restoration business to an elite level. Popular classic car collectors, including TV personalities David Letterman and Jay Leno, tennis champion Ivan Lendl, and the DuPont family are known to be regular clients in his shop.
His Reality-TV show, "Chasing Classic Cars"
When Jim Astronski, the TV chief executive producer of Essex Television Group Inc., heard of his name and reputation, he featured him in TV shows such as "Monterey Week" and "The World's Most Expensive Cars." He has a personality that can easily charm an audience, and with a deep knowledge of classic car restoration, Jim thought that Wayne was perfect for a reality-TV series, and quickly offered him one.
Wayne was hesitant at first as he couldn't fathom what was so special about him that viewers would find entertaining. He told the TV executive that he didn't want any make-up and any script to memorize because he's not an actor, saying 'I'll just be myself, and if it works, it works.' When he was informed that the camera crew would only follow his daily activities while he worked on his three businesses, he accepted. Jim said that he needn't worry, since the TV show was created for those who are into vintage auto restoration.
The reality-TV series entitled "Chasing Classic Cars" embodied what Wayne has been doing most of his life; he's the main star and driving force of the TV show, but he couldn't have done it without his crew including Roger Barr, a former car racer and an expert mechanic who specializes in classic motorsports cars.
Wayne gets his all-original '54 Studebaker Commander concours-ready in tonight's Season Premiere at 9/8c on MotorTrend TV!

Stream the premiere + next week's episode NOW with the MotorTrend App https://t.co/wx9bTdftAs https://t.co/5pHIkPiU9q

— Chasing Classic Cars (@cccars) March 20, 2019
Roger also possesses a long history of fixing automobiles, and his addition on the show not only lifted their credibility to another level, but his outgoing and happy disposition perfectly countered the seriousness of Wayne's personality. While they might not have agreed all the time on the show, the respect was always there, and Wayne has never underestimated Roger's skills and knowledge. Unfortunately, Roger left the show during the 13th season without explanation, but later fans learned that he had some serious medical issues that needed to be attended to immediately.
The first episode of "Chasing Classic Cars" was aired on 3 June 2008, and the show has since been broadcast locally and globally for 16 seasons through Motor Trend Channel, Discovery Channel, Hulu, and Amazon Prime. It has been the longest-running car restoration show on TV along with "Wheelers Dealers", with almost 200 episodes, and can be watched in more than 40 countries. According to a survey, it has been the most-watched car-related show in Asia, Africa and Europe.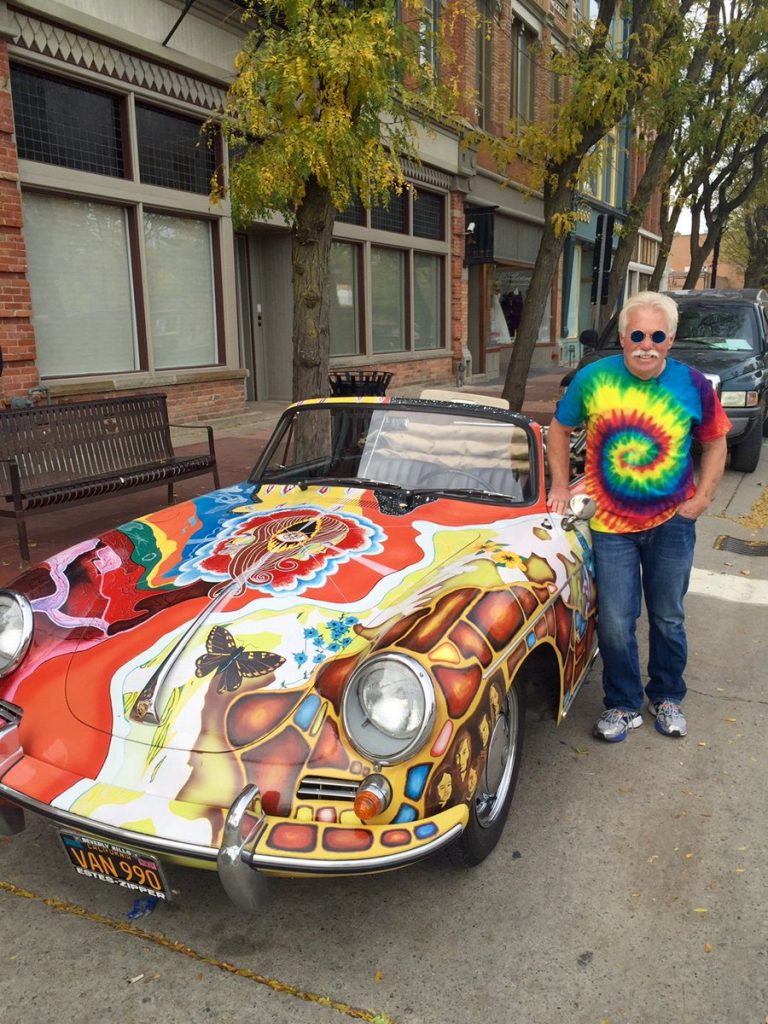 The TV show has been renewed for another, 17th season, which will be aired starting 21 July 2021.
Top Five Car Restorations by Wayne Carini
If there had been one thing that kept Wayne on the TV series at his age, was that he gets to fulfill his dream of going around the country looking for that rare piece of classic automobile complete with its original parts, to be restored. While not all of the vintage cars found were left untouched, he still gets the thrill of restoring them; getting paid for doing what he loves to do was just the icing on the cake. When he was asked if there's still any car that he dreamed of getting his hands on, he said that he has already worked on many amazing cars, so the next one would always be his favorite. Here are the top five classic cars Wayne bought, restored, and sold:
The 1952 Muntz Jet Convertible
In 2008, Wayne bought the 50s Muntz Jet from a private collector in Phoenix, Arizona.
Munzy Jet automobiles were originally designed by car builder Frank Kurtis, and manufactured by Earl Muntz. It was a special find since less than 300 Muntz Jets were produced. The car was originally owned by the 1950's bandleader Freddy Martin, and had been customized by Joe Bailon.  After doing his magic, Wayne then fulfilled a life-long dream of being given a spot at the Pebble Beach Concours d'Elegance to showcase this restored classic.
The 1963 Ferrari 250 Berlinetta "Lusso"
Before Wayne got his hands on this vehicle, nicknamed "Lusso", from Don Heckler in Annapolis, Maryland, it had been passed through several owners, and undergone a few at least part restorations. It took Wayne two years to restore the car to factory-correct specifications. He had it shipped to Florida so another Ferrari specialist Greg Jones could handle its final tuning, and it was eventually submitted to the Ferrari factory, where it received Ferrari Classiche certification approval and authentication.
It was then sold in 2015 at the Sotheby's auction in Monterey, California, for a cool $1.8 million.
The 1921 Stutz Series K Bearcat
In 2015, Wayne heard that a rare beauty was sitting in a barn in Georgia, so he flew in and found a preserved and most importantly unrestored 1921 Stutz Series K Bearcat with just over 10,000 original miles. He brought it to his shop, and cleaned it up with new spark plugs, water pump, wires, and all the essentials. A Stutz expert, Evan Ide, helped Wayne in making sure it would be in good running condition, and it subsequently won the Pebble Beach Concours d'Elegance FIVA Award in 2015. It was rumored that it was offered to Wayne at $30,000, and he later sold it to Jan and Meredith Voboril at a Bonhams auction for a price close to $600,000.
The First VW Bug Shipped To America
Until the vintage bug was sold to a new owner, it was sitting somewhere in the Boston area for several decades.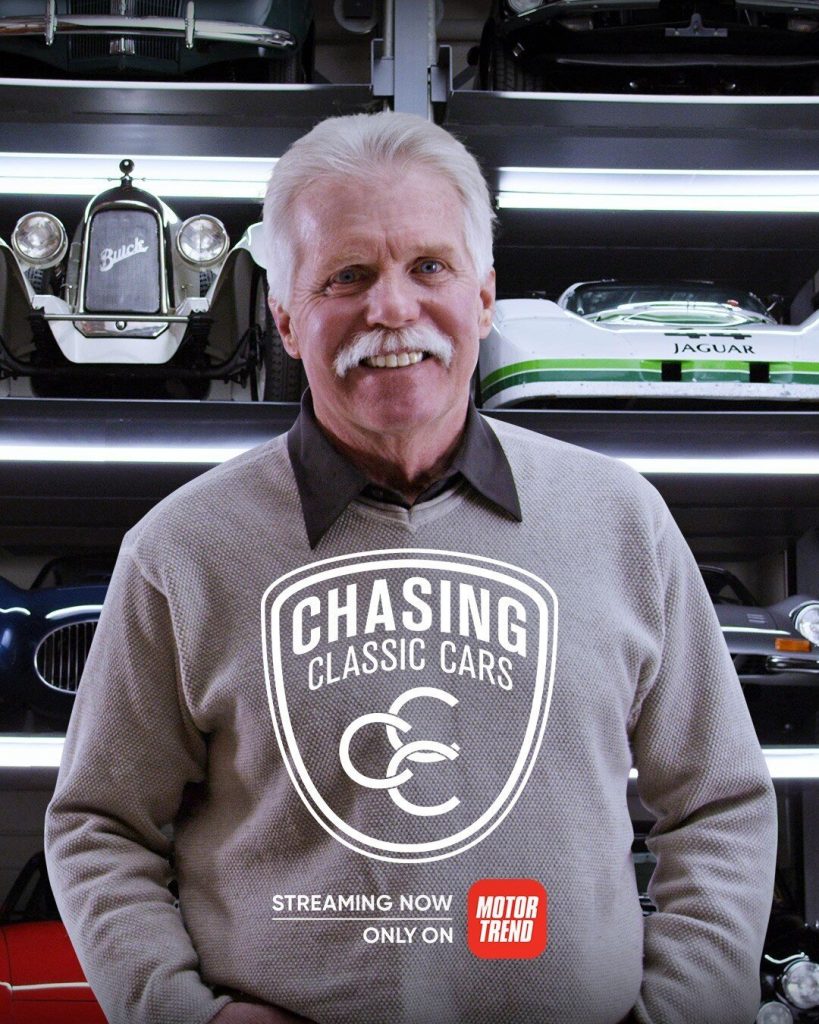 Wayne learned of this when it was sent to his auto shop for restoration by a friend. Apparently, the Volkswagen Beetle was part of the first batches of VWs that were imported into the US just after the Second World War ended.
The 1933 Duesenberg SJ
The vintage car was kept off the roads for almost 30 years, before Wayne discovered it in a garage located in Georgia. The car (Long-Wheel Base) was preserved because it was hidden in a well-kept garage. Some viewers doubted the authenticity that it was "hidden" due to the impeccable state it was in, but it was still a rare luxurious roadster that Wayne was able to restore, and eventually sold.
What is Wayne Carini doing now?
Despite the success that he's had, Wayne still lives in Connecticut, in the log cabin that he built many decades ago for his family. The popularity that he enjoys today has done little to change his lifestyle, as he likes to keep it simple.
He has been blissfully married for over forty years now to Laurie Carini, and has two daughters – the elder, Lindsay, also became the Grand Marshall of the Vintage Motorcar Festival just as her father and grandfather had been. She also helps Wayne with his several businesses. His younger, Kimberly, was diagnosed with autism as a child. Due to Kimberly's condition, Wayne became an active supporter of America's biggest autism science and advocacy organization called Autism Speaks, using his celebrity status to spread awareness about the disease, and raise funds including selling some of his restored cars for the organization.
Wayne's hectic life has mellowed during the pandemic, but before the quarantine and travel restrictions were implemented, he was always on the 'plane. His father had been quite worried that his son would suffer a heart attack due to his busy schedule, but Wayne truly loves going around the country to discover rare, untouched classic automobiles.
Haggling with the owners and exchanging stories about the car's history still gives him a thrill even up to this day. He never reveals his finds until after the deal has been reached.
Wayne said during an interview, 'Just when you think there are no more cars to be found, no more treasures out there, another one pops up.' He and his TV crew found a way to hunt for classic cars and film them, even during the Covid-19 pandemic. Unlike some of the old guys, he was able to smoothly slip into the social media era. He has a wider fan base as compared to his contemporaries, because he tweets and interacts with the younger fans.
When he's not busy with his businesses, reality-TV series, and endorsement deals, Wayne can be found mowing grass at home. He would spend two to three hours in the fields of his farm with a big tractor for three consecutive nights. It's one of his favorite things to do, aside from car restoration.
Personal Net Worth – How rich is Wayne Carini?
According to authoritative sources, Wayne has an estimated net worth of $20 million as of July 2021, accumulated due to the success of three thriving businesses, and his huge farm. His years in the business of buying, restoring and selling vintage automobiles has increased his financial holdings more than he had envisioned, and the income he's generated as the star of his own reality-TV show since 2008 has contributed to his net worth. He has entertainment and sports celebrities on his speed dial, and that could only mean that he has indeed made it to the top. However, he likes to downplay his success, and said that he doesn't ask for much, but wants to ensure that his daughters especially his younger will be financially comfortable when he's gone.
Wayne's impeccable collection of restored classic cars in his garage has been part of his investments, and when asked how many cars he has, he would simply say, 'I never give that number out, basically because my wife, if she ever really knew how many cars we had, she'd probably have a fit.'