• Nessa Diab is an American TV and radio personality, best known for being the girlfriend of Colin Kaepernick, an American Football player.
• She grew up in Southern California and attended the University of California, Berkeley.
• She is a TV host and has made various guest appearances in talk-shows.
• She is an active philanthropist and a fashionista.
• Colin Kaepernick is a former NFL player, a philanthropist, and a supporter of the Black Lives Matter movement.
Who is Nessa Diab?
Nessa Diab was born in Southern California, USA on 6 May 1981 – her zodiac sign is Taurus, she holds American nationality, and is of Egyptian descent. She's a TV and radio personality, but who's probably known best for being the girlfriend of Colin Kaepernick, an American Football player.
Early life and education
Nessa was raised in Southern California alongside her two brothers by their Arabian-Egyptian father and Middle Eastern mother, who prefer to be left out of media. It's said that her father's the owner of a rug store.
Nessa grew up being interested in sports, and began playing soccer while attending a local elementary school, while she also began playing tennis and volleyball upon enrolling at a local high school.
During her four years there, she was interested in numerous other activities, as she practiced dancing, acting and creative writing. Upon matriculating in 1999, Nessa continued her education at the University of California, Berkeley, from which she graduated with a Bachelor's degree in mass communication in 2003.
Nessa's career
Nessa launched her career not long after graduation, as she joined the Wild 94.9 station as their host, and soon began hosting her own show – "The Baydestrian Report"; the station is popular for being amongst the San Francisco Bay Area Top 40. She was soon invited to move to New York City to join Hot 97 station, and was eventually given her own show which airs every weekday between 3 pm and 7 pm.
Nessa can also be seen hosting the shows "Teen Mom" and "GirlCode", as well as "Teen Mom 2", "J Woww After Shows" and "Snooki".
Other credits
In 2013, she portrayed The Host in the short music video "Bob Dylan: Like a Rolling Stone".
Nessa has been featured in various TV specials, including the 2012 short "Hip Hop Homecoming", the "MTVU Woodie Awards 2014", and the 2016 "MTV Total Registration Live".
She has made a guest appearance in many talk-shows, such as "Real Talk", "Charlamagne & Friends" and "Lindsay Lohan's Beach Club".
Love life and relationships
Nessa's quite secretive when it comes to her love life, and not a lot is known about her relationship with Colin.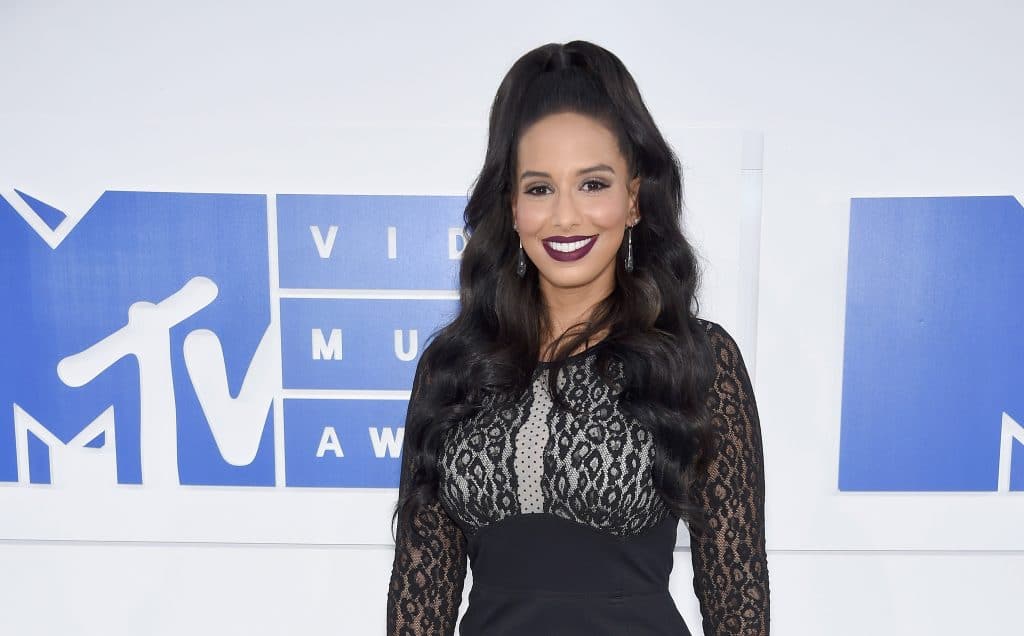 The two met sometime in early 2015 and began dating in July, but kept the relationship hidden from the media's attention until February 2016, when they made an official announcement that they were dating. They have been together to this day – it doesn't appear that the two are planning to exchange vows anytime soon.
Nessa hasn't spoken of any other men whom she has perhaps dated, while there are 12 women whom Colin has dated that the public knows about. All of these relationships lasted for only a couple of months, and all happened between 2011 and 2015. Some of the girls whom he has been with include the American model Stacy Dazzle, another American model and entrepreneur Cydney Christine, and the model Stephanie Del Toro.
Hobbies and other interests
Nessa's taking good care of her Instagram account, as she enjoys the attention she's receiving from her 500,000 followers. She's uploaded over 3,000 pictures, most of which have been taken during her everyday life.
Nessa's a philanthropist who has worked with various charity organizations, such as Know Your Rights Camp which she co-founded, and Plan B One Step.
She's physically active, and has a couple of training sessions at the gym each week, while Nessa occasionally gives her fans advice regarding working out and dieting.
She's a fashionista, and a bit of a shopaholic, who goes shopping for clothes at least once a week.
Nessa's passionate about travelling, and has been all around the US for both work and pleasure, while she's also visited Italy and France in Europe.
In her spare time which is usually late at night, Nessa enjoys watching movies starring her favorite actor and actress Will Smith and Rosario Dawson, such as "I Am Legend", "Seven Pounds" and "I, Robot".
Age, height and net worth
Nessa's age is 39. She has long brown hair and brown eyes, her height is 5ft 6ins (1.67m) and she weighs around 128lbs (58kgs). As of April 2021, her net worth has been estimated at over $2 million, while Colin's net worth is reputedly over $20 million.
Who is Colin Kaepernick?
Colin Rand Kaepernick was born in Milwaukee, Wisconsin USA, on 3 November 1987 – his zodiac sign is Scorpio and he holds American nationality. He's probably still known best for the time he spent playing for the San Francisco 49ers competing in the National Football League (NFL).
Colin was raised in Fond du Lac in Wisconsin, with his brother Kyle and sister Devon. His African-American father and white mother Heidi Russo gave him up for adoption when he was young, and Teresa and Rick Kaepernick chose to adopt him because they had already lost two sons to heart defects. The family eventually moved to California, and Colin was eight years old when he began playing youth football.
He attended John H. Pitman High School at which he also played basketball and baseball, while the Central California Conference named him Most Valuable Player (MVP). Upon matriculating in 2006, he was offered several baseball scholarships, but only one football scholarship from the University of Nevada, Reno, at which he then enrolled. In 2009, he was drafted to play with the Chicago Cubs in Major League Baseball (MLB), but chose to continue playing football. Colin obtained his Bachelor's degree in business management in 2011.
On 29 April 2011, Colin signed with the San Francisco 49ers, and played with them until 2016, but failed to find a team to play for in the 2017 season. In October 2017, Colin filed a lawsuit against the NFL claiming that the league's owners were trying to keep him away from playing because of some of his political comments.
The two sides came to an agreement on 15 February 2019, when Colin also withdrew the lawsuit, however, he hasn't played in the NFL since.
He's a philanthropist who has volunteered with various charity organizations, while he's today a big supporter of the movement Black Lives Matter; two of the non-profit organizations he's donated money to include Mothers Against Police Brutality, and Know Your Rights Camp.
Colin's highly religious; he was baptized Methodist and confirmed Lutheran while he went to a Baptist church at least once a week while at college. He has various tattoos related to God, including a scroll with a Bible verse on his right arm.
He has been a vegan since late 2015.