• Dylan Sprayberry is a 22 year old American actor and musician, best recognized for his roles in "Teen Wolf" and "Man of Steel".
• He began his career at the age of 3, appearing in a public service announcement and later in commercials.
• He has a younger sister, Ellery Sprayberry, who is also an actor.
• His net worth is estimated at $2 million, acquired through his career in Hollywood.
• In his free time, Dylan is a passionate rock fan who writes and plays the guitar, bass, and drums.
Who is Dylan Sprayberry?
Dylan Sprayberry is an actor and musician, perhaps best recognized for his roles in the hit series "Teen Wolf", and the action movie "Man of Steel". He was born under the zodiac sign Cancer on 7 July 1998, in Houston, Texas, USA, so holds American nationality, and as of 2021, he's 22 years old.
Early life and Family
Dylan was born to Carl and Dana Muse Sprayberry; in an interview, Dylan said that his father is a huge fan of rock and metal music, which influenced him in terms of his own music taste and style. He began his career at the age of three, appearing in a public service announcement for Public Broadcasting Service (PBS) with his parent's approval, and after that continued landing minor commercial gigs.
Monday let's goooo!! Imma kick Monday's boootayyyyy! pic.twitter.com/lZCkpVx81k

— Dylan Sprayberry (@DSprayberry) October 1, 2019
He has a younger sister, Ellery Sprayberry, who followed in her brother's footsteps and is pursuing an acting career. Motivated by their children's success in the entertainment industry, his parents move the family to Los Angeles to explore other possibilities.
Dylan attended the West University Elementary School, and later enrolled at the private Brighton Hall school in Los Angeles. Reportedly, he hasn't pursued tertiary education, to focus on his career in Hollywood.
His sister, Ellery, also began her career very young, appearing in commercials and later in TV series and movies alongside Dylan. She is mostly known for her portrayal of Piper Welch in the popular soap opera "The Young and the Restless", and additionally for appearing in "Baskets", "Wakefield", and "The Bronze".
Career
After gaining experience and success appearing in commercials, Dylan made his TV debut in 2007, starring in the South Korean movie entitled "My Father". The following year he landed a minor role in the comedy movie "Soccer Mom", alongside Missi Pyle and Emily Osment, then made  single episode appearances in the popular TV series' "Criminal Minds", "iCarly", and "MADtv". After starring in the TV movie "Spaced", he landed the role of Jesse in the comedy sketch series "Tracey Ullman's State of the Union".
In 2009 he starred in several movies – "Chasing a Dream", "Land of the Lost", and "Old Dogs". After appearing in the drama movie "Bedrooms", he landed roles in two short films, entitled "Seamus and Magellan" and "Shuffle".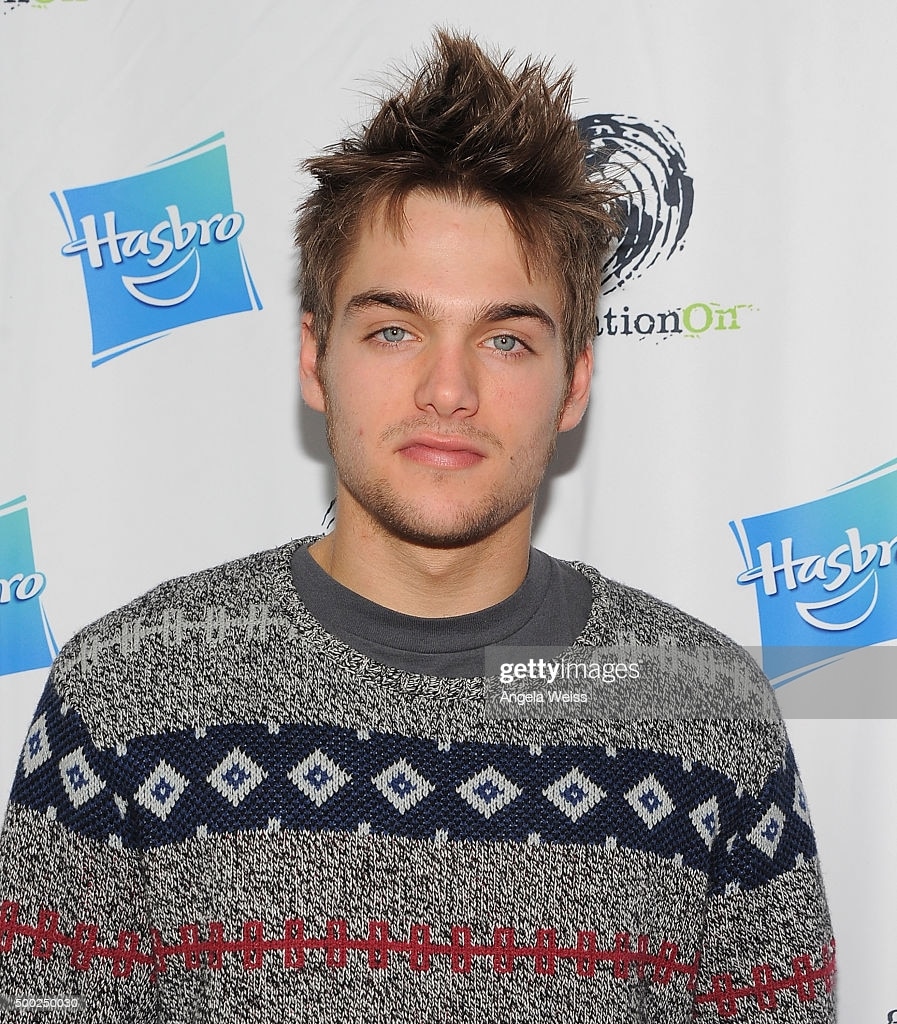 In 2011, he switched from his usual roles, and voiced the character of Rodney in the Disney comedy movie "Spooky Buddies". He also appeared in single episodes of "Glee" and " Common Law".
According to many, his breakout role came in 2013, when Dylan joined the talented cast of the hit superhero movie "Superman", portraying the 13-year old Clark Kent, and appeared alongside renowned Hollywood names such as Henry Cavill, Russell Crowe and Amy Adams. Based on the DC Comic with the same title, the movie only received an average rating, with criticism aimed at the underwhelming development of its characters an,d supercharged-fight scenes, despite which the movie garnered various nominations and three awards, including NewNowNext, Golden Trailer, and MTV Movie Awards, and is additionally the highest-grossing solo Superman movie of all time.
Dylan's portrayal of young Clark Kent garnered the nomination from Saturn Awards in the category for Best Performance by a Younger Actor.
The following year Dylan scored his second most notable role in the popular teen series entitled "Teen Wolf", starring Tyler Posey and Dylan O'Brien, playing the recurring character of Liam Dunbar, the young werewolf. The show ran for six seasons, premiering in 2011 with the creators concluding the series in 2017. The role of Liam garnered Dylan another nomination from Saturn Awards, in the category for Best Performance by a Younger Actor in a Television Series.
In 2016, he appeared in the action/adventure movie "Vanished- Left Behind: Next Generation", and in 2018 he joined the main cast as Henry Richmond in the supernatural thriller series entitled "Light as a Feather", which received mixed reviews and ran for two seasons, after which it was canceled. Dylan then appeared in two short movies entitled "The Row" and "Malibu Horror Story". His latest appearance has been in the 2020 drama movie "Lost Girls: Angie's Story", which explores the aftermath of Angie being a part of a sex trafficking ring, and her struggles to reconnect with her family. Dylan also appeared in two videos entitled "Teen Wolf Cook-Off! (w/ Dylan Sprayberry)", and "Teen Wolf Lie Detector Test (w. Dylan Sprayberry)" on a YouTube channel hosted by two actors, Gregg Sulkin and Cameron Fuller.
Dylan is set to appear in the thriller/horror movie "The Malibu Tapes", which is currently in post-production and will be released in late 2021.
In April 2021, Dylan, who is represented by Greene & Associates Talent Agency, and Ziffren Brittenham, signed with the new representation agency M88.
Personal life
When it comes to his personal life, Dylan has reportedly been dating the actress Samantha Logan, probably best recognized for her roles in the TV series' "666Park Avenue", "General Hospital", and "All American". The couple met while filming for "Teen Wolf" in 2016, and have been together ever since. They are known to post photos on their social media, professing love and support.
In March 2021, it was rumored that Samantha was in a relationship with her co-star from the series "All American", however, it was quickly cleared that they were only on-screen lovers, while in real life they are just good friends.
Physical stats and hobbies
Dylan is 5ft 7ins tall (173cm), while his weight is around 163lbs (74kgs). His hair is brown, and his eyes are blue. He is very active physically, and likes to work out. Interestingly he also writes – in an interview, he said that he had written an adult cartoon, and had tried to pitch it to various companies. As his inspirations in the entertainment industry, Dylan cites Jack Nicholson, Robert DeNiro, and Jake Gyllenhall.
Dylan is very popular and active on his social media accounts.
He has gathered quite a following on Instagram, which currently counts 3.3 million followers, while on Twitter, he has nearly 900,000 fans.
What is his net worth?
His net worth is estimated at $2 million, which he's acquired through his career as an actor and model. Dylan has starred in several high-grossing movies, including "Man of Steel", which took-in over $850 million, and "Old Dogs", which grossed nearly $100 million.
More About Dylan
In an interview, Dylan talked about potentially gathering a band. He is a passionate rock 'n' roll fan who grew-up listening to classic rock such as The Rolling Stones, Led Zeppelin and Black Sabbath. He was previously a member of the band entitled "Dead Tom's". Dylan is apparently quite a talented and versatile musician, who plays the guitar, bass, and drums, and writes songs in his free time.