• Bill Cobbs is an 87-year-old actor with over 190 acting credits
• He grew up in a humble background and worked odd jobs to support his acting career
• He studied at the African American Performing Arts Center and Karamu House Theatre before landing his first professional role in 1974
• He gained recognition for his role in "The Hitter" in 1979, as well as for his role in "The Brother from Another Planet" in 1984
• Currently, Bill Cobbs has a net worth of $4 million
Who is Bill Cobbs?
Born on 16th June 1934, in Cleveland, Ohio USA, Wilbert "Bill" Cobbs is possibly one of the most prolific actors of his generation with over 190 acting credits under his belt – and even at 87 years of age, he shows no signs of stopping. Active in the industry since 1974, Bill also has several projects in pre-production or filming stages right now.
Bill before Hollywood
Bill comes from humble beginnings, with a domestic worker mother and a father in the construction business. Interestingly, his second cousin James Baskett, who died in 1948, was also in the movie industry from 1929 to 1944, and made history as the first black man to win an Oscar, which possibly inspired Bill to try his luck in Hollywood three decades later.
During eight years, Bill worked as a radar technician in the US Air Force, and then he dabbled in selling cars, and worked at IBM for a while. At the age of 36, Bill decided to try his luck as an actor, and moved to New York to pursue his dream. To support himself, he worked a number of odd jobs as well as driving taxis, selling toys, and repairing office equipment.
Before landing his first professional acting role, Bill studied at the African American Performing Arts Center and Karamu House Theatre.
Bill's First Roles
Bill first appeared in "Ride a Black Horse" with the Negro Ensemble Company, a theatre company and workshop founded by Robert Hooks, Gerald S. Krone, and Douglas Turner Ward.
The company started off as a free acting workshop for urban youngsters, and boasts dozens of notable members, from Denzel Washington to Angela Bassett.
After his first role, Bill was part of several small theatre productions, working from time to time with the impressive Eugene O'Neill Theatre, which has had smash hits such as "The Book of Mormon" and "Big River, Spring Awakening".
Still an amateur actor, Bill played the starring role in "Purlie Victorious", then debuted in the world of feature films in 1974, with a bit part in "The Taking of Pelham One Two Three".
The next year he was in the short film "A Boy and a Boa", but in the fickle world of Hollywood, it wasn't easy for Bill to break through, but he worked diligently for several years until his first big role in 1979.
Bill's Notable Roles
In 1979, Bill worked alongside Ron O'Neal, Adolph Caesar, and Sheila Frazer in the action film "The Hitter". Written and directed by Christopher Leitch, the movie was well-received by critics and audiences alike, and helped Bill hook more lucrative acting roles after playing Louisiana Slim.
"The Brother from Another Planet" was Bill's next success thanks to its original plotline of a mute alien with healing abilities who finds himself stuck on earth. Box office figures show that the movie grossed ten times more than its $350,000 budget.
Between 1984 to 1991, Bill tried out everything from sports dramas to crime comedies and gritty TV movies. Proving himself a true chameleon, his patience and hard work paid off, because in 1991 he scored a regular role in the TV series "I'll Fly Away", which aired until 1993. Starring actors such as Sam Waterston and Regina Taylor, the series was loosely based on the murder of Emmett Till, and featured the Civil Rights Movement.
The gripping Southern series was a definite highlight in Bill's career – it was nominated for a total of 23 prizes and went on to win two Golden Globes and two NAACP Image Awards for Outstanding Drama Series.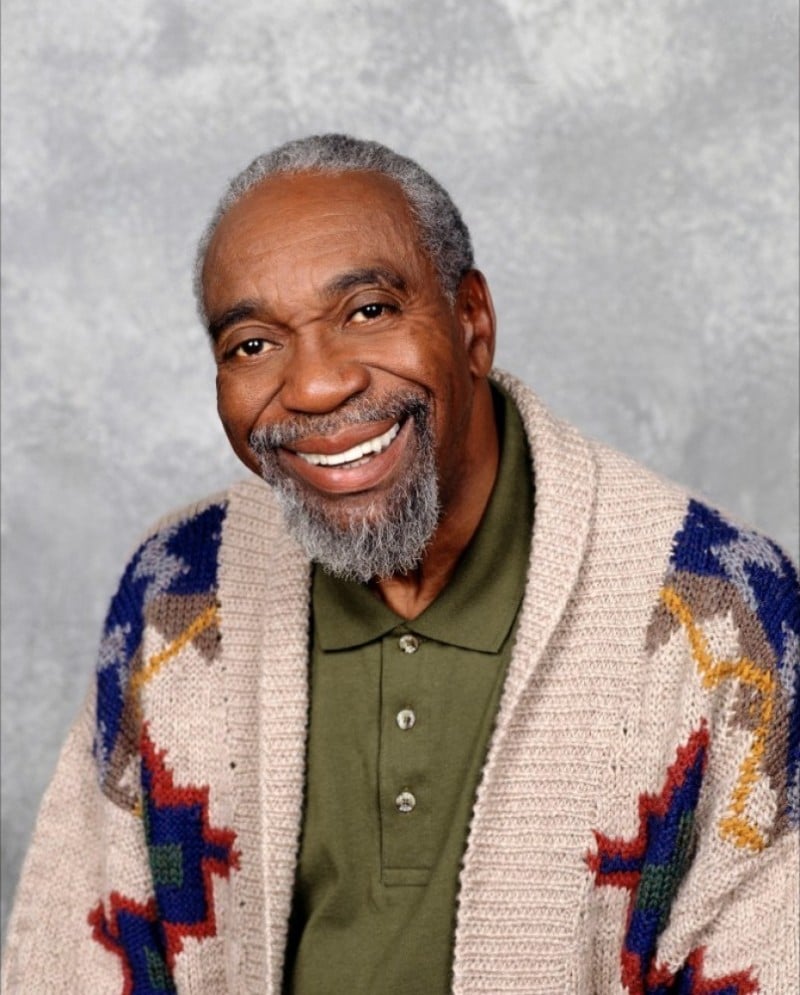 Sadly, "I'll Fly Away" was pulled due to low ratings, despite protests from viewers and critics alike. It was followed by the TV movie "I'll Fly Away: Then and Now", to appease the irate audience, and help tie up all the loose ends.
From 1993 to 2000, Bill Cobbs had no less than 42 roles – 19 in movies and 23 in TV productions. Although some of these roles were uncredited or bit parts, they helped Bill get his next regular role on "The Michael Richards Show", a detective sitcom which lasted one season and debuted on NBC. The series had all the ingredients to be a hit, starring talented actors such as Michael Richards and William Devane, but was cancelled due to low ratings.
Interestingly, in 2015 William Devane claimed that filming the show was a "nightmare", and insinuated that this was due to Michael Richards. Devane went so far as to blast Richards and implicitly blame him for "laying off a lot of people two weeks before Christmas".
Bill's Charity Work
Bill is an altruistic man, and the non-profit medical center Cleveland Clinic, is especially close to his heart. A few years ago, he even put his fame to good use and appeared in a short video to raise awareness about the higher risks of prostate cancer, diabetes, and increased blood pressure faced by African-American men. He also encouraged the African-American population to eat healthier food and lead a cleaner lifestyle.
Bill Cobbs has been a familiar face since the 1970s on shows like GOOD TIMES — and he just celebrated his 87th birthday!See him on WALKER TEXAS RANGER – 8p ET on getTV What have you seen him in?

Posted by getTV on Sunday, June 27, 2021
That's not all – in 2013, Bill released a public service announcement as part of Deejay Ra's Hip-Hop Literacy2 campaign, calling on his followers to read Ice-T's compelling autobiography. The goal of introducing hip-hop or rap music into academic curriculum is to interest students and help them "develop counternarratives that challenge stereotypes about black youth and assist them in developing their own voices". It's undeniable that Bill uses his fame to promote good causes and shine a light on positive movements, which endears him all the more to his fans.
Bill's Net Worth
Right now, Bill remains married to Carolyn Cobbs – a low-key woman who is rarely seen out and about – and is hard at work with several projects in the pipeline. So, what's his net worth?
After almost half a decade in the industry, Bill has amassed a sizeable fortune of $4 million. Some would claim that's too little, but keeping in mind that many of his roles have been extras or bit parts, this is a reasonable sum and is likely to keep growing.