• Otto Kilcher was born to Swiss parents Yule Kilcher and Ruth Weber in Fritz Creek, Alaska in 195•
• His parents left a legacy that ensured future generations could thrive on the land, as they were taught survival skills and how to make do with the resources they had.
• Otto and his extended family have starred in the Discovery Channel's "Alaska: The Last Frontier" since 201•
• In 2016, Otto had a health scare due to a hernia, and in April of the same year, the Kachemak Heritage Land Trust filed a civil suit against Otto for allegedly violating the landmark conservation easement.
• Otto Kilcher has an estimated net worth of over $4 million as of mid-2021.
Discovery Channel's "Alaska: The Last Frontier", aired the final episode of its 10th season in January 2021. When a reality series lasts a decade, it could only mean that viewers couldn't get enough of it. At the center of this fascination for subsistence lifestyle in a place with rugged terrain and intense weather conditions, were Otto Kilcher and his extended family. The producers of the show could not have a more interesting family than them, as they are descendants of the pioneers of Alaska.
Otto Kilcher's parents and life growing up
Otto Kilcher was born on 19 April 1952, in Fritz Creek, Alaska USA, the sixth of eight children to Swiss parents Yule Kilcher and Ruth Weber. His father, who was interested in politics, had been one of the delegates to the first Alaskan Constitutional Convention in 1955 that helped pave the way for Alaska to become the 49th state of the US. The new constitution was ratified in 1956 and President Eisenhower signed a proclamation that created the state of Alaska in January 1959.
Our young white bull & 1308 sparing over the ladies on Valentine's Day! pic.twitter.com/08pok9XFKh

— Otto Kilcher (@OttoKilcher) February 14, 2016
He produced what was said to be the first documentary on homestead life, called "A Pioneer Family in Alaska" which was shown in Europe in the 1950s, then he served as a state senator from 1963-1967. Ruth wrote a column for the Anchorage Daily News.
The 23-year-old Yule left his native country before World War II broke out, and decided to put down roots in the wilderness of Alaska, as he found it a peaceful place based on his past visit to the territory. His friend Ruth was of like mind, and left Europe in 1941 on board one of the last civilian ships bound for Alaska. It was said that she, with a bouquet of wildflowers in her hands, married Yule right off the boat. The couple first took up farming in the Matanuska Valley, then moved farther south and set up their homestead on 160 acres of land, 65 hectares, that was once a fox farm, covered in timber and overlooking the Kachemak Bay. They were 12 miles, 20kms away from the little town of Homer, and to get there, they had to wait for when the tide was low, and use a horse or a horse-drawn wagon.
They started with a one-room cabin, then built a much larger one to accommodate their growing family. The couple taught their children to become self-sufficient and live off their land, as they had meadows, planted fruit-bearing trees, and grew vegetables. Aside from raising poultry and cows, they also hunted game, fished, and gathered plants to add to their food supply. While Yule had to leave their place at times to earn money for other things that they needed, Ruth managed their home and taught their children ways to preserve food, such as canning and smoking, that would sustain them during harsh winters.
Otto and his siblings were homeschooled at first, as at that time there wasn't even a primitive road that they could use in getting to and from their home. His hobby of collecting broken machinery and figuring out how it worked so that he could fix it started when he was 10. He was in his early 20s when he left home to become a machinist, and graduated from a trade school in Utah, then set up shop in Homer when he returned.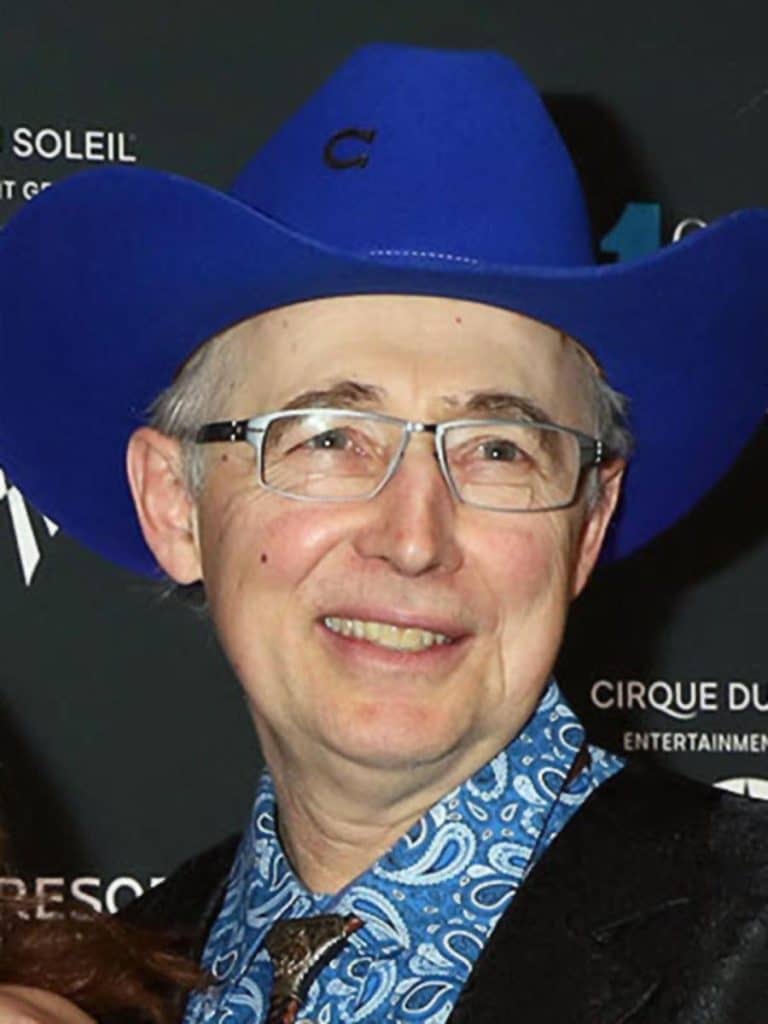 He kept the fishing fleet of the community and homestead equipment in good working condition.
His parents left a legacy that ensured future generations could thrive on the land, as they were taught survival skills and how to make do with the resources that they had. The 660-acre Kilcher homestead that Yule established through the years was under the conservation easement that he set up, so that the property would be protected from being sub-divided and developed, but his children could live on the site; it was said to be the largest and first of its kind in Alaska. He and Ruth divorced after 29 years – she remarried and died in 1997, while Yule died the following year at the age of 85.
His family
Otto's first wife was Olga Von Ziegasar, but things didn't work out with her and they divorced. He next married Sharon Mckemie, and their two sons, Levi and Eivin, stayed with him when their marriage ended in divorce as well.
His luck changed with his third wife, Charlotte Adamson, as they have been together for more than 25 years, and are still going strong. She hailed from Berkeley, California, and her love for the environment was passed on by her parents who were considered pioneers of urban farming. She was in her early 20s when she moved to Alaska in 1978, and worked as a wildlife biologist.
In 1989, when an oil tanker called Exxon Valdez bound for Long Beach, California struck Alaska's Prince William Sound's Bligh Reef, it tore open the ship's hull, causing around 11 million gallons of crude oil to spill into the water. Otto participated in the clean-up efforts and rescue of oiled wildlife, as some of the oil was carried by the current into the Kachema Bay. As Charlotte headed Homer's rescue operation for the birds affected, the two met and hit it off. They were married in 1994, and have a son named August together; she has a son, Torrey, from a previous marriage.
Aside from being a mechanic and machinist, Otto also raises cattle on their homestead, brought to pasture on the Fox River Flats in springtime, and then brought back to the farm by fall or winter.
His father and other homesteaders established the Fox River Cattlemen's Association, and leased federal land that would provide summer forage for their cattle. Haying and herding cattle were chores that Otto has been doing since he was young. Naturally, when living off the land, the work seems endless, as not only do they have to hunt and raise animals on the farm, they also have to grow, harvest, and preserve food. However, the whole family works together, as all the things Otto learned from his father have been passed down to his children.
"Alaska: The Last Frontier"
Viewers were most curious about Alaska, as it's considered to be the last frontier, and to most remains as mysterious as ever even to this day. It's vast, with large sections still unexplored and unaccessible by road, so bears, moose, caribou and other wildlife continued to thrive. As such, Discovery Channel was always in search of good material or stories about Alaska, and someone recommended the Kilcher family to them. They then sent Otto's son, Eivin, a message on Facebook about wanting to do a show on people following a subsistence lifestyle in Alaska.
At first, Eivin suggested his uncle Atz and cousin Atz Lee, saying that these two were charismatic and used to performing in front of people. However, the producers wanted to feature the whole family. Many of Otto's sisters lived on or near the homestead, but they weren't officially on the show.
There was a misconception that the show started because Grammy Award-winner Jewel was Atz's daughter, but they were actually two years into filming when the producers realized their connection to the "Pieces of You" singer.
In "Alaska: The Last Frontier," the Kilcher family's daily struggles of living in the wilderness were documented in the reality series, as they chose to subsist on hunting and farming. It premiered in December 2011 on the Discovery Channel, with the main stars of the show Otto, his older brother Atz, and their children.
For a time, they lived without the modern comforts of home as most people were used to, but they have since enjoyed the benefits of having electricity, and indoor plumbing including a toilet.
Keeping it real
Fans who followed the series were constantly amazed by the kind of life that the family leads, but they also wondered if what the Kilchers did was real or all for the show. At the Self-Reliance Expo in 2017 in Denver, Colorado, Eivin and his wife, Eve gave a talk about homesteading, and revealed much about their life and filming the series. They said that during summer, they had an abundance of fresh food and as much as they prepared for winter, it wasn't enough so they bought additional food supplies at Homer and other places. They were also practical in that they had no qualms about getting the right equipment, fuel, gas, and other stuff that they needed to make things more convenient for them.
When it comes to solar power, they did use it for a time but found it unreliable as they didn't really need it much during summer, and by winter, the output was significantly lower; hooking up to the grid was cheaper for them.
Eivin disclosed that in season one, he went pheasant hunting and the crew caught that on film but not the part in which his family had it for dinner, so they improvised and filmed him putting an uncooked chicken in the oven and taking out a rotisserie chicken afterward, pretending it was a pheasant. Filming holidays was done ahead of time, because the editing would take months to finish. That said, they could be stubborn on what they wanted or didn't want to do in the show, despite the prodding of the producers on perhaps creating better content, although the show did some tweaking on what they did and said with the narration and editing. The family wanted to keep it real and not become a conflict-based show or scripted.
Adding drama in the way their lives were presented was a given, considering the producers needed to keep the show interesting. However, the difficulties and dangers that the family faced were real enough, as they tried to preserve a way of life taught by Yule, the Kilcher patriarch.
What happened to Otto Kilcher?
Death rumors
Otto had a health scare in 2016 due to a painful hernia that he had been suffering from for over two decades, as he kept putting off treatment. His doctor warned him that if left untreated, the hernia could rupture, which could lead to sepsis or death within 48 hours. Rumors of his death started spreading as some viewers thought he was a goner. When he was about to undergo surgery for the hernia, he talked about the worst-case scenario if something went wrong during his surgery. He was aware that he could die, which he said was the same mindset he had whenever he's out working around the homestead.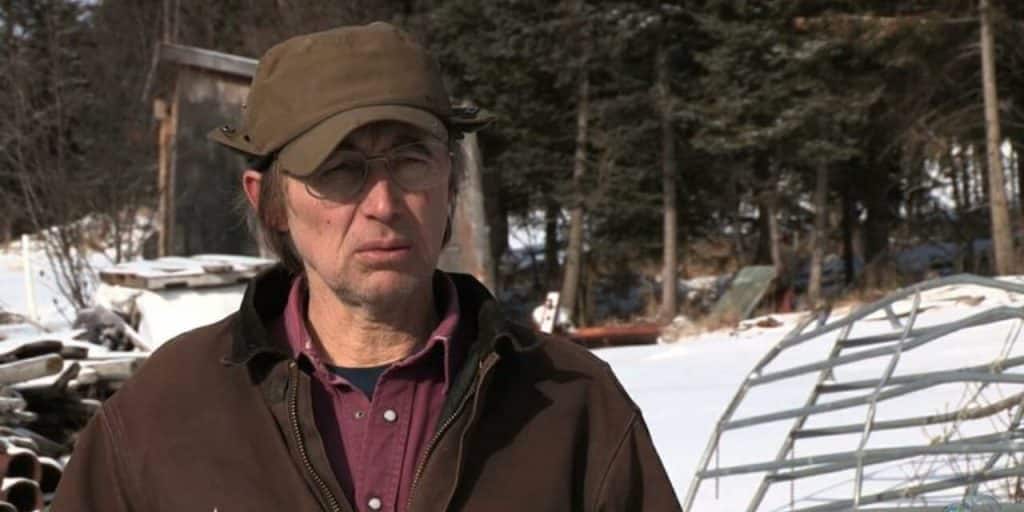 Fortunately he recovered and returned to being active and doing what was needed to be done at their place. He was later seen attending the wedding of his stepson, Torrey, in December.
Conservation easement lawsuit
The Kachemak Heritage Land Trust (KHLT) filed a civil suit against Otto Kilcher in April 2016, the Kilcher Familly Trust, and the Kilcher Homestead trust for allegedly violating the landmark conservation easement. According to them, building a pole barn and high tunnel, which was used to extend the growing season of crops such as small trees and vegetables, violated the 3,000-square-foot-limit on outbuildings. When Otto moved a travel trailer and a Conex trailer into his site, they said it did not comply with the agreement that the outbuildings should 'meet a reasonable quality of rustic appearance.'
Another thing he did that was said to be prohibited was storing building materials, piles of tires, barrels, and debris on his site. In Otto's defense, he said that the 'Kenai Peninsula Borough doesn't tax high tunnels or call them buildings.'
Yule's eight children own the homestead jointly in a trust. His youngest sister, Catkin Kilcher Burton, who's a trustee of the homestead trust and co-trustee of the family trust, said that the 'technical violation of the easement' that the KHLT cited was 'far from clear and under review by the parties and their attorneys.'
Pandemic restrictions
Due to the Covid-19 pandemic restrictions, the crew members had to be evacuated, although the Kilcher family continued to self-film their day-to-day activities, and keep the fans updated on what's happening with them and how they were dealing with the pandemic. Otto, Charlotte and August put up a sign at the homestead's in-road that they were closed to visitors.
For today William Tell is Irish too! pic.twitter.com/mXDX6FH49P

— Otto Kilcher (@OttoKilcher) March 17, 2014
Before the pandemic, fans had a chance to tour the place, and see what life was like for the Kilchers as they turned one of the main log cabins into a living museum, and gave workshops on making meals from scratch or how to do things from what's available, much like homesteading 101. However, as much as the stars of the show would like to accommodate those who naturally wanted to meet them, they couldn't because they wouldn't get anything else done on the homestead if they did. The closure felt surreal, but as Otto said, 'the family's focus has always been on survival, and this pandemic is no different.'
Otto Kilcher's net worth
Many were wondering how rich Otto Kilcher is, considering that his family is living off the land. It was a lot of hard work but their basic needs are met. He might not have earned much as a mechanic or machinist, but as a reality TV personality, with a hit show that lasted a decade, and an added income generated from being famous that attracted tourists to their homestead, according to sources he has a net worth estimated at over $4 million as of mid-2021.