'Street Outlaws' is an American reality television series that documents illegal street racing in Oklahoma, following a group of racers as they compete for the top ten spots, and ultimately decide the fastest street rod in the state. 'Street Outlaws' quickly became one of Discovery Channel's most popular shows after its debut in June 2013.
The show especially enjoys the attention of automobile enthusiasts, who simply can't get enough of 'Street Outlaws'. Currently in its seventeenth season and boasting more than a hundred episodes, 'Street Outlaws' remains a popular fixture on Discovery, and through the eight years the show has flourished on our screens, many racers have come and gone. Certain faces grew familiar, while some departed from the show for a variety of reasons.
Some came to the end of their racing careers, while others ran into trouble with the 'boys in blue'. Whatever the case, 'Street Outlaws' played host to many faces, each supplying not only tough competition on the race track, but also their personal flair to the show. Many of the participants became stars and fan favourites, while others simply rubbed the audience the wrong way.
Love them or hate them, the cast of 'Street Outlaws' nonetheless found a way to intrigue the audience, and keep them coming back for more. While their antics in front of the camera might be entertaining, fans of the show will be happy to learn that there is more to their favourite characters than meets the eye.
As it seems, the camera does not capture everything, and many of the faces viewers have come to adore or despise hide many secrets. Of course, each outlaw maintains a life off-camera, but we are here to uncover every secret they would rather keep hidden.
Champion Chuck
When the first season of 'Street Outlaws' kicked off, the viewers met racer Chuck Seitsinger, when he still ranked in seventh position in the Oklahoma top ten list, but few viewers knew that Chuck could boast several championship trophies. Chuck had been involved in import drag racing events from long before he appeared on the show, beginning his career as far back as the beginning of the twenty-first century.
Initially Chuck worked as a technician, specialising in the repairs and fine-tuning of Honda models, when import drag racing was still rising in popularity. After completing work on his Honda Civic hatchback, Chuck took the car for a test run at a racing event in Virginia, and ever since has been addicted to the adrenalin and excitement of drag racing. Chuck later explained on the show that it simply made sense that he would test both his driving skills and mechanical aptitude against the best of the best, and so decided that the racing scene beckoned him.
Back then, Oklahoma racers were not amongst the most popular, and while competing in various states, Chuck endured discriminative remarks from audiences and competitors. As Chuck explained, some of the racers laughed when they heard he hailed from Oklahoma, often asking him if they still ride horses to work and if he was competing with a wagon.
Naturally, the crowd changed their opinion once they choked in the dust of his Civic. During the first professional race in which Chuck competed, he finished as the number two qualifier, and continued to compete at more events. In 2004 and later again in 2006, Chuck won the national championships, breaking several records on his way to the top.
However, in 2008 Chuck decided that his competitive years were behind him, and he began slowing down, now only competing in local events in Oklahoma. Chuck still kept his Civic, however, and in 2017 he once more took to the circuit to prove that Oklahoma racers are not as primitive as the other states consider them.
The Pride of Brotherhood
While Chuck might be proud of his achievements on the race track, having won several championships and the rookie of the year award in 2004, he would, however, more than likely tell fans that the centre of his pride is fatherhood.
Of course, Chuck simply can't stop talking about his daughters, yet, the family man might also insist that the proudest moment in his life was an achievement he shared with his brother. Back in 2004, Chuck's younger brother talked him into buying a worn down imported car, and together they invested a lot of money and effort to rebuild the vehicle.
Other members of their family insisted that the brothers were making a mistake. They believed the two were wasting money on a silly idea and did not consider that the investment would pay out in the end.
However, for the Seitsinger brothers, the project became more of a sentimental bonding experience.
When they finally finished the car and entered it in a racing event, the remaining family agreed that it might have been worth all the effort. After all, this was the same Honda Civic that made a champion out of Chuck, but not only did the car win races, it became champion material and the proudest creation the Seitsingers ever produced.
The Chief's Break
Every dedicated viewer, and anyone familiar with at least one or two episodes of 'Street Outlaws', would know who 'Big Chief' is – Justin Shearer, known by every racer as Big Chief, perhaps the most prominent star of 'Street Outlaws', and while he's certainly one of the better racers, his fame mostly comes from the role he plays in the show.
Day 4 @JC2YA pic.twitter.com/gWi0csG3IM

— Street Outlaws Fans (@StOutFans) February 27, 2021
From the first season to every season in between, Justin acted as the lead host of 'Street Outlaws'. His main purpose is to serve as the organiser of all the illegal street racing events, but other than that, he also mediates conflicts between racers, and enforces the rules of every race. Therefore, when Big Chief disappeared for a short while from the tenth season of 'Street Outlaws', it created a lot of concern among fans.
Some started speculating, and even suggested that Justin was fired from the show. Other fans thought that he might have some kind of personal problem, with some suggesting he had a problem with alcohol or drug abuse, and had to take time off the show to recover in rehab. Fortunately, Justin returned to his usual place in the show the following season, and assured fans that none of their speculations was true, neither did they have to be concerned for his well-being.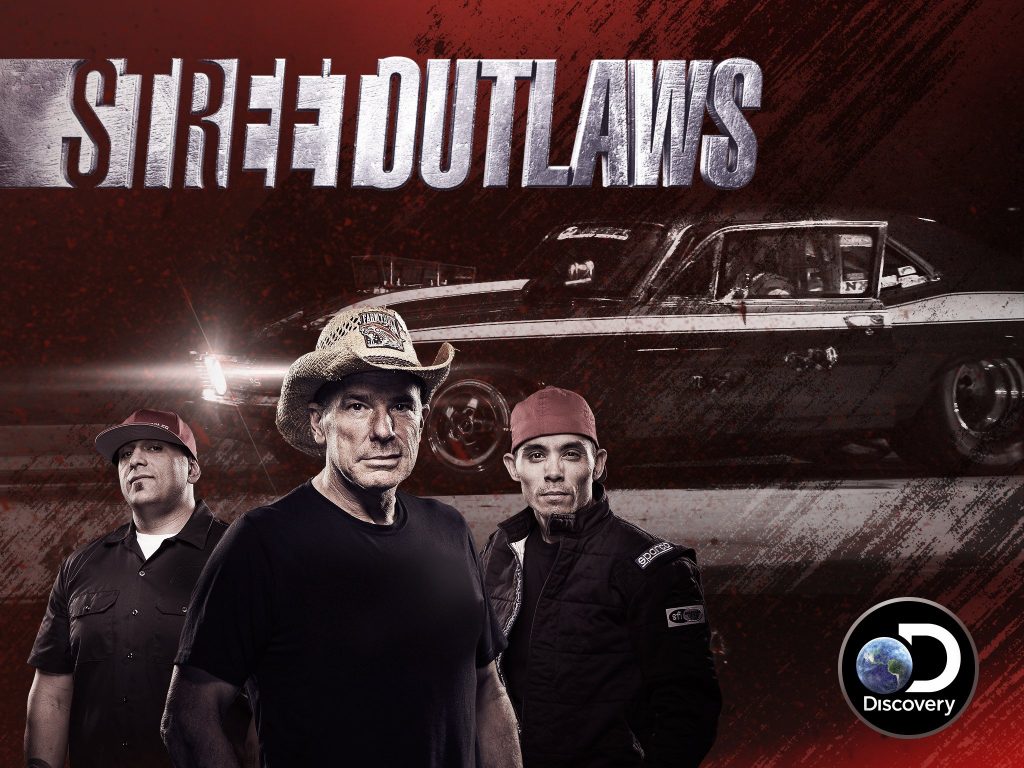 It seemed that the show, along with his everyday job and other responsibilities, simply took its toll on Big Chief, and he took some time off the show to recuperate. While off-screen, Justin spent some well-earned time at home, but the care a racer shows for his cars never ends, and even when taking time off, Justin continued to improve his rods.
Big Chief's Role Model
Big Chief might have won the hearts of fans with his tough-guy personality, and build a reputation on the race track as a formidable competitor, but deep down, beyond all that muscle, hides a soft-hearted family man.
Although loath to admit it, Justin is kind and gentle, once admitting that the one person in his life that inspires him the most is his mother. Among his fondest memories in life, Justin recounts his childhood years growing up on the family farm, memories which he cherishes closely.
Among these fond reminders, Justin recounts the days he spent training horses with his mother, and working on cars with his father.
However, despite all the good times, Big Chief will admit that he made many mistakes, and looking back, he certainly wishes that he could have been a better son. He especially praises his mother for raising him, a self-admitted difficult child, while studying and working full time as a nurse. Only when he got older, and later became a parent himself, did he realise the difficulties she must have faced.
As such, Justin admits that the biggest hero in his life will always be his mother. Regardless, Justin's passion for illegal street racing might never gain approval from his parents, but it's at least heart-warming to realise that the toughest guy on the track hides a softer side of himself.
Marital Competition
When fans of 'Street Outlaws' first met Derek Travis, he was an underdog competitor just starting to compete in the top ten list of Oklahoma street racing. However, after defeating Farmtruck to gain admittance onto the list, Derek raced his way to the top until he achieved his place in fifth position. Of course, viewers know Derek as the biggest trash talker on the show, and when he's not getting into heated arguments with other racers, Derek always disputes the results of a race.
Derek's cocky behaviour comes from the confidence he invests in his ability as a racer and the power of his 1986 Camaro. However, fans might not know that it was his wife who convinced Derek to begin competing in illegal street racing. He met his future wife, Christina, in high school at the age of sixteen.
She comes from a family of racing enthusiasts, and both her brothers and her father competed in local events. As such, they passed on their passion to their sister, who owned a 1985 Mustang GT.
At the time, Derek drove a 1982 Camaro, and as he explained, he and Christina would often argue about who drove the fastest car. Then one day, they decided to settle the argument with a friendly race. Of course, Christina trusted her father's driving skills, who took to the streets on her behalf. Unfortunately, Derek lost the race against her Mustang GT, but despite enduring a lot of ragging from his wife, he fell in love with the sport.
He began practising his driving skills and improving his car, determined not to lose another race against Christina's Mustang again. Evidently, his first race shaped him to become the man he is today.
Born Out Of Dirt
Another of the prominent stars of 'Street Outlaws', James Love, who competes as 'Doc', might have become one of the top competitors on the show, but he didn't have it easy in life. He is known to drive a powerful 1970 Chevrolet Monte Carlo, rumoured to have the biggest engine, but his passion for the said model comes from his difficult childhood.
The first car he owned was a 1977 Monte Carlo, previously owned by his mother. His parents passed the car down to him to drive his younger siblings to school and himself to work. According to Doc, his family was dirt poor, and he could hardly afford gas for the car back then.
However, in due time he worked his way out of poverty, and could eventually afford to buy his first car. Having fallen in love with the Monte Carlo model, he bought a worn down 1972 Monte Carlo, which only cost $75.
Today, Doc competes with one of the most formidable cars on the show, a 1970 Monte Carlo fitted with a 959-ci CID Mountain Motor, which helped him race his way to the number one spot.
Unfortunately, at the end of 2020 he crashed his Monte Carlo, appropriately named the 'Street Beast', and if he wishes to keep competing, he needs to sell off some of his equipment to afford the repairs. Considering that Doc conquered many obstacles before, fans are confident that he will make it back into the competition, and sincerely hope for his return.
Police Interference
While the show endures criticism for encouraging supposedly illegal and dangerous activity, recently leaked information revealed that not everything about the show is as illegal as the producers claim it is, however, this doesn't prevent the law from interfering. In fact, one of the so-called outlaws on the show lost a race due to police interference.
While competing in the finale of a Cash Day event, Jerry Bird and his famous Ford Probe, encountered trouble from the local law.
That day, the winner of the final race would stand to win $15,500, a considerable sum for any racer, but unfortunately the race ended prematurely, and no winner was declared. While speeding down towards the finish line, a group of police officers emerged and stopped the race. The other driver decided to play it safe by pulling off to the side of the road, avoiding an arrest, but Bird didn't surrender as easily.
He came to a halt in front of the police escorts, but as a result of his reluctance to comply with the law, police arrested Jerry on charges of violating every traffic code except driving under the influence. Police also impounded Bird's Ford Probe, but to make matters worse, since no winner came from the race, Jerry had to split the prize with the other driver.
Kelley Used To Work As A Superintendant
Fans of 'Street Outlaws' might be aware that Kye Kelley joined the show after Big Chief put out a call in New Orleans, to find the fastest street racer in the local Da Pad. Kye, a self-taught mechanic, was the name everyone suggested as the local champion, which prompted Justin to approach him for the show. Kye owns a workshop in McComb, New Orleans, which specialises in building-up cars for high-performance purposes and, of course, racing.
As such, Kye became a fierce competitor in 'Street Outlaws', and soon won the interest of many viewers. However, Kye's initial calling in life had nothing to do with racing. Like many people, he started at the bottom, and as many viewers might know, Kye believes in hard work to achieve success.
Welcome back to Mega Cash Days. 😈#StreetOutlaws: Mega Cash Days starts NOW on @Discovery. You can also stream next week's episode exclusively on @discoveryplus. Download and subscribe now! 👉 https://t.co/xurSwqE6vb#discoveryplus pic.twitter.com/FXw4NWwsgM

— Street Outlaws (@StreetOutlaws) March 2, 2021
This is something he certainly proves on the show. Kelley started his first job at the very bottom of a local petroleum refining factory, working as a fire-watcher. According to Kelley, the job hardly held any excitement, and often made him feel like the most useless person in the factory, despite earning $10 to the hour. His responsibilities were limited to keeping an eye on the other workers, watching out for fires and similar hazards.
Regardless, Kye worked for the same company a full decade before leaving to build his workshop. Through hard work, Kye climbed the ladder until he achieved the position of superintendent.
By the end, Kye had become responsible for 250 employees, and today he keeps inspiring people to achieve beyond their initial stations.
So, do these insights increase your interest in and enjoyment of 'Street Outlaws'? We certainly hope so!