• Danny Koker has appeared in other shows before "Counting Cars"
• Danny Koker is a successful businessman with multiple side investments
• Shannon Aikau is related to a surf legend
• Horny Mike has his own brand
• Danny has an immense collection of cars and his dream car is a secret
• Some things in the show are staged
Some people love speed and others want design and functionality. Whatever you may prefer, it's undeniable that everywhere in the world people have an incredible passion for cars.
Considering that, it's not a wonder why "Counting Cars" and other TV shows about car restorations and customizations are so acclaimed. Though besides the fame and success achieved by the Count's Kustoms shop-centered series, the rumors, lawsuits and failed side-businesses make everything about the show even more interesting.
Do you want to know more? Then stay tuned to discover these unknown facts about "Counting Cars".
Danny Koker Appeared In Other Shows Before
Many people remember "Counting Cars"s star Danny Koker from being a recurring car guest expert in the successful History's show "Pawn Stars", and thus it's easy to assume that was his first TV appearance.
That assumption is incorrect though. Koker had already made his TV debut in the early 1999s, as the host of "Saturday Fright at the Movies", a midnight show broadcast by the then-owned by his family network KFBT. In the show, Koker introduced himself with the pseudonym 'Count Cool Rider', while presenting his audience with a personal selection of horror movies.
While Koker's show had a certain fame in Las Vegas, his escapades as a host ended when in 1997 his family sold the TV station, and he subsequently focused on establishing his car restoration business – Count's Kustoms.
After being away from the entertainment world for over a decade, Koker made his return to TV in 2010, when he appeared in the already well established show "Pawn Stars" offering his expert advice during the refurbishment of a Buick Skylark. This was followed by other guest appearances in "American Restoration", until History gave him his own show in 2012.
Danny Is A Successful Businessman
The fact that History channel decided to produce a show around Count's Kustoms should be proof enough of Danny Koker's ability as a businessman.
Catch the Counting Cars Marathon today leading up to an ALL NEW SEASON of Counting Cars starting at 9 & 9:30 TONIGHT on @HISTORY RETWEET!!!! https://t.co/WkwZtJyvAF

— Danny Count Koker (@DannyCountKoker) January 28, 2017
However, besides his more than obvious knowledge about anything car-related, Danny's side investments have flourished as well.
In 2009 Danny and the metal band Mötley Crüe's vocalist Vince Neil, established the tattoo parlor Neil Vince Ink, which was characterized for offering its customers private and exclusive tattoo rooms.
Only a couple months after opening their tattoo parlor, the pair founded Feelgood's Rock Bar and Grill, known for its rock-themed ambient, live shows and luxury location in Las Vegas' West Sahara area. Previous to its official opening in August 2009, the bar's premier had been apparently delayed several times. In an interview with Las Vegas Weekly, Danny Koker affirmed that the project was founded with the financial help of Count's Kustoms' and Vince Neil Ink's other business partners.
However, it seems Koker and Neil's association was terminated, and both businesses passed to Koker's ownership in 2010. Vince Neil Ink was renamed as the Count's Tattoo Company, and Feelgood is now known as the Count's Vamp'd Rock Bar.
Shannon Aikau Is Related To A Surf Legend
One of the most notable members of "Counting Cars"s crew is Shannon Aikau, the lead builder of Count's Kustoms and the one in charge of the business' bike shop. His exceptional craftsmanship skills are not the only remarkable thing about Shannon though, as his family's history is noteworthy as well.
Widely influenced by his also-builders father and grandfather, Shannon's liking for cars and bikes started early in his childhood in Hawaii, and became his life passion later when he moved to Las Vegas with his family.
Although not related to the building world, also inspiring was Shannon's uncle Eddie Aikau, whose career as a surfer gained him several awards, and the recognition as a legend in said sport. Eddie's main occupation was as a lifeguard though, a labor through which he saved over 500 persons in a ten-years span, leading him to be awarded 1971's Lifeguard of the Year.
In 1978, Eddie Aikau's disappearance after a shipwreck started what would be the biggest air-search ever in Hawaii. Unfortunately, Eddie was declared dead although his body was never found in the ocean, but his legacy continues until our days.
In his honor, an invitational surf championship named "The Eddie Big Wave" has been held in Hawaii since 1985, in addition to the premiere in 2013 of the movie "Hawaiian: The Legend of Eddie Aikau".
Horny Mike Has His Own Brand
When it comes to "Counting Cars", the name Michael Henry doesn't sound familiar. That is until you discover that it is Horny Mike's real name. While Mike is more easily recognized by his nickname, his ability as an airbrush painter stands out in every project he works in, and he has a designer facet too, and an immense love for adding 3D-printed horns to everything.
Shooting the big boy 50 Cal yesterday at #campfreedom pic.twitter.com/CsH1DAq6OI

— Horny Mike (@TheHornyMike) November 8, 2020
It's not a secret Mike's characteristic designs are attention-catching, and thus many fans of "Counting Cars" have approached him to ask for customized helmets with his trademark horns. Though at first accepting these kinds of small projects seemed a good idea to make extra money, it seems that he received so many orders that he had to somehow simplify his method of creating and selling his products. This led Mike to start mass producing stick-on horns for his clients, who are able to acquire these through his online shop.
Mike's idea of selling his accessories turned out to be so successful that he decided to extend his brand to other niches. Nowadays he's selling shirts, caps, collectible dolls and even comestible packed items such as pop-corn and dried meat on his site.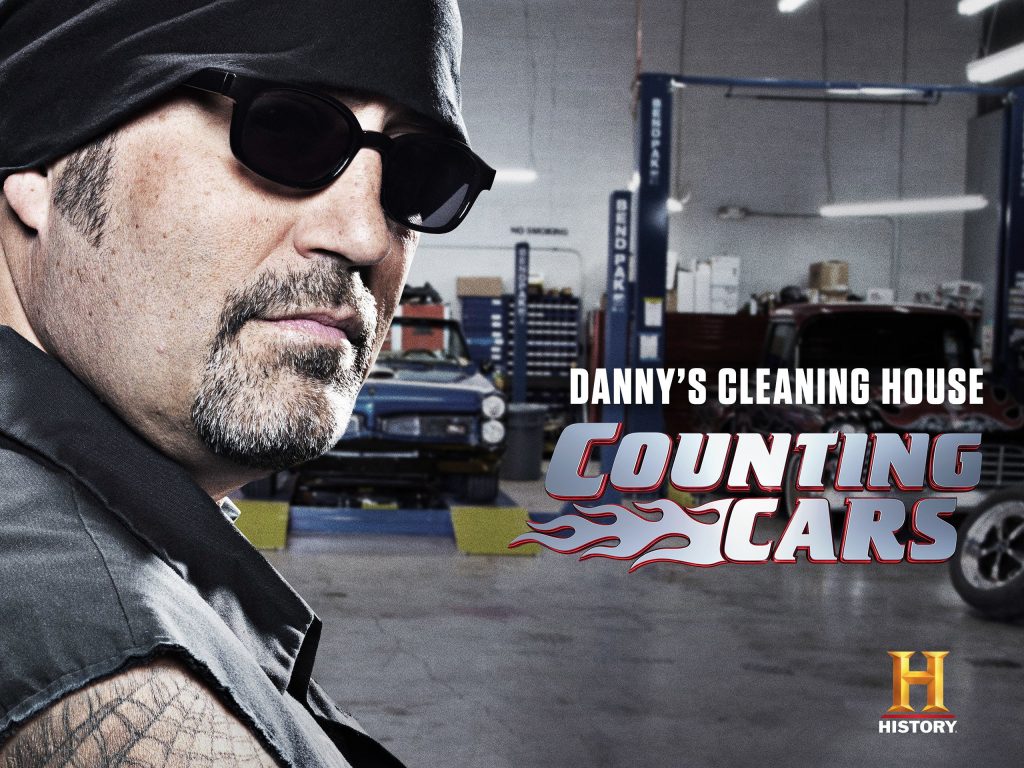 Danny's Immense Collection
Danny Koker's path to become a big name in the car restoration world started early in his life. His father Daniel Koker was in charge of teaching him the necessary skills as a mechanic, a knowledge which would be furthered by Danny later in life by learning everything about car restoration.
The rest is history. Nowadays Danny not only has over three decades of experience in his field, the fact that there's a reality show focused on his car shop is proof enough of his success.
There's more than that though, as Danny's very impressive car collection is a notable feat on its own. Besides having over 70 bikes, his love for old cars seems obvious after observing the 50-something cars he also owns.
Also known as The Vamp Rod, Danny's Ford Roadster from 1932 is one of his most memorable belongings. Despite being over nine decades old, this car is in perfect condition, and is driven by Danny on a daily basis.
Other remarkable models under Danny's ownership are a 1956 Chevy Stepside, a 1962 Volkswagen Karmann Ghia, and a Lamborghini Countach from 1983, the market value of which is around $300,000.
One of Danny's personal favorites is the Mustang GT350 from 1966, which holds an obvious sentimental value for being the car he inherited from his father.
Count's Kustoms Sued A Former Employee
Every business has its bad days – it's not that usual to lose thousands of dollars to a single employee.
This however happened to Count's Kustoms between 2013 and 2016, a period during which Joseph Frontiera apparently covered personal expenses and payments on his Land Rover by using $75,000 belonging to the car shop.
Prior to being hired by Custom's Kustoms in June 2013, Frontiera had already been charged with theft and embezzlement. Frontiera's criminal history was nevertheless unknown to Danny Koker and the rest of the shop's crew when he was hired, as his employment resume apparently omitted this information.
In the lawsuit filed by Count's Kustoms, the employment agency Randstad Professionals was also accused for failing to disclose Frontiera's records for a job which inherently put him in charge of a company's assets. Randstad fired back by alleging the contract between both companies stated that Frontiera was prohibited from managing the car shop's money, including cash and credit cards.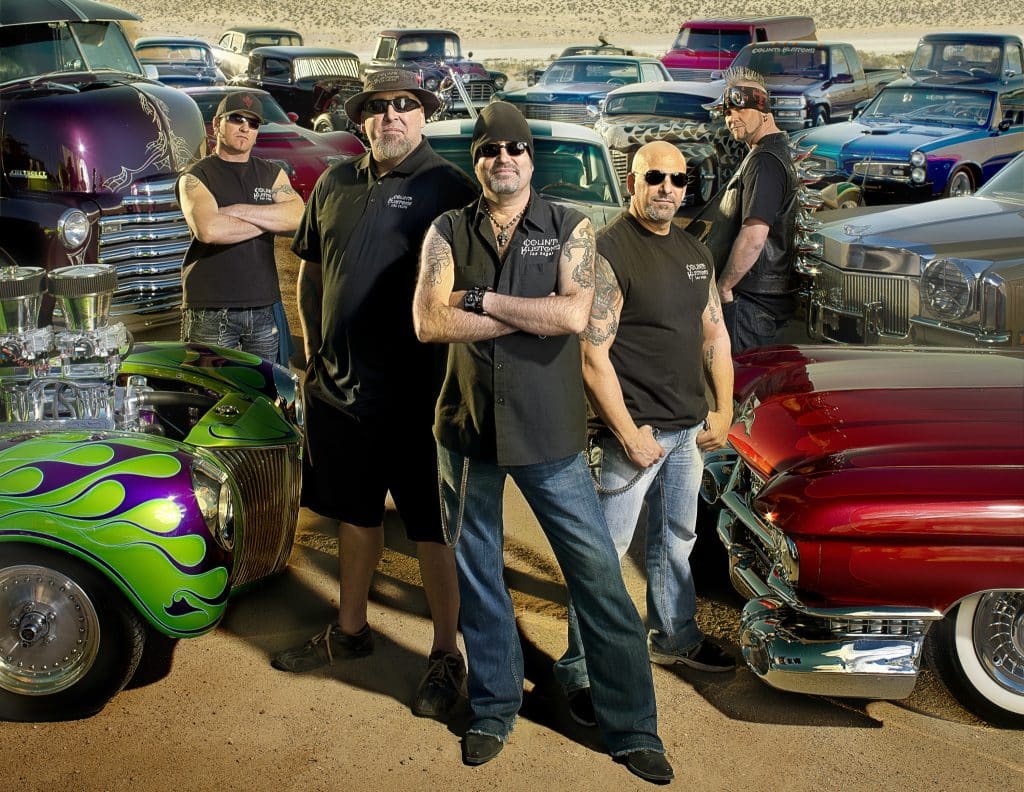 Despite the multiple accusations against Frontiera, it's unknown what happened with the case as details haven't subsequently been disclosed.
The Car Shop Was Sued As Well
Count's Kustoms have faced their fair share of legal problems too. The most well known of these issues happened in 2014, when a couple accused the business of not refunding a commission they failed to complete. It started in June 2013, when Jeanette and Paul Hurt commissioned the purchase and restoration of a Ford Mustang Coupe of 1967. The car was supposed to be Paul's birthday gift, and was scheduled to be finished by the end of that year, in addition to being showcased in "Counting Cars".
The car shop estimated the project would cost $50,000, which were apparently paid by the Hurts beforehand. In August the couple were told the project was going as planned, though the Mustang wasn't going to be included in the show anymore.
Fast forward to October 2013, when the Hurts visited Count's Kustoms only to find out that not only had the project not started yet, but that the model purchased by the shop wasn't what they had requested.
This sequence of problems in addition to Count's Kustoms' failure to finish the project in the timeframe agreed, led the Hurts to request a refund, and subsequently to file a lawsuit when the shop didn't return the money. It's unknown if the sides ever came to a mutual agreement, as no further developments regarding the lawsuit have been reported since 2018.
Danny's Dream Car Is A Secret
Asking an automobile expert to choose which car he likes the most is the same as asking a parent to choose his favorite child, though when it comes to choosing the perfect car, Danny Koker has no such problem. According to him, the 1972 Lamborghini Miura is the most amazing car he has ever driven, and the dearest, despite the fact that he doesn't own one of these yet.
However, having a favorite car is different than having the ideal, perfect automobile. For Danny, he has already envisioned what his dream car would be like. The only problem is that said car doesn't exist yet.
Nevertheless, building the automobile of his dreams by himself sometime in the future is a project Danny has in mind. However, until that time comes, he prefers to keep details of it a secret, to prevent anyone from copying his idea.
Regardless of that, Danny considers that the Mako Shark Corvette built by General Motors between 1968 and 1982 is the existing automobile which best fits his concept of an ideal car. Unfortunately for Danny, his search for this specific model has been unsuccessful so far.
Some Things About The Show Aren't Real
The term reality TV' is admittedly used loosely. It's not unusual for viewers to notice inconsistencies or too-convenient situations in the series they watch. When it comes to "Counting Cars" this is no different, as many things seen on screen are somehow planned.
Though the show is not heavily scripted, the car deals are indeed previously staged. Conversations are also known for being planned beforehand, as it's obvious producers want to keep everything entertaining enough to appeal to audiences.
What about the cast's personalities then? While the Count's Kustoms' crew are no actors, they certainly have to put on a bit of an act when cameras are around. While this may seem misleading somehow, it's also expected of them as they need to appear more interesting on TV than what they actually are in their everyday life.
Another instance in which things are staged is when Danny approaches strangers with the clear intention of buying their cars. While situations such as this can happen in real life, it's unlikely the producers would waste camera time following an uncertain deal.
Even if knowing these things can be disappointing, it's important to note the core of "Counting Cars" is the creativity and craftsmanship abilities of its crew, which is something not even heavy edition can change.