• Marty Meierotto was drawn to the mountain man lifestyle because he felt that he belonged in the wilderness
• Marty took a writer with him to his trapline and was featured in a 12-page article in Field & Stream Magazine
• Marty was reluctant to take part in "Mountain Men" but eventually agreed to do it to show people their lifestyle
• Marty left the show to get back to full-time trapping with his daughter, and retired from Alaska Fire Service in 2019
• Marty released his book "In The Land of Wilderness: The Writings of Marty Meierotto" in 2020 which was both educational and entertaining
Living off the grid and off the land in Alaska has always held a strong fascination for most people in the Lower 48. For eight seasons from 2012 to 2019, avid viewers lived vicariously through Marty Meierotto, the quintessential Alaska trapper, who contributed to the legitimacy of History Channel's "Mountain Men." When it comes to reality-based television shows, the public has become somewhat skeptical in accepting that what they watch is real and not contrived; however, in Marty's case, they believed they had found a true mountain man.
Journey to becoming a mountain man
Marty Meierotto was born and raised in Northern Wisconsin, USA. When his father, Thomas, whom he described as an 'avid hunter who did some trapping' took him on his first trapline, which was just a walk-in line for foxes and raccoons, he realized then and there that this was what he wanted to do for the rest of his life.
He was only seven at that time, and recalled how cool it was being in his snowshoes as they went into the woods in anticipation of catching a wild animal. Aside from that excitement, the thought that he could understand these wild creatures, learn their tracks and habits, and catch them, got him into trapping. Marty had devoured old mountain man books and dreamed of living in the woods; he read about Alaska and looked at old maps, noticing a large blank spot in it that said 'unexplored or undiscovered', and thought of it as the 'last true chunk of wilderness.'
In 1985, when he was around 23, he and his brother Jeff went to Alaska with the intention of living there, and realized then that pursuing his passion was a lot harder than he had thought it would be. With no money to buy traps and pay for his transport to remote places in Alaska, he first had to work as a construction laborer, logger, and janitor.
The brothers set out to experience their first trapping season in 1987. He didn't exactly realize the enormity of what they had done, until the 'plane that dropped them off in the middle of nowhere flew away. There were no satellite phones at that time, so they didn't have communication with the outside world while they hunted and trapped, and it would be four months before the plane would return to pick them up as arranged. The learning curve was steep, as trapping in frigid cold temperatures was quite a challenge, and his past experience was limited only to foxes. Despite the initial apprehension and difficulties he faced, there wasn't a single doubt in his mind that this was the kind of life that he wanted, and he;s been running a trapline since then.
Marty said that he was drawn to this lifestyle mainly because he felt that he belonged in the wilderness.
He originally planned to live in the woods full-time, but he's also a practical guy and he knew he couldn't support himself by just trapping, so he worked for the Alaska Fire Service every summer. He started as a Chena Interagency Hotshot in 1988 through 1993, then as an Alaska smokejumper the following year, and eventually did that for 21 years. When he realized he had become too old for it, in 2015he became their pilot. In the fall, when there were no more forest fires to fight, he went back to doing what he loved best.
There are few roads in the remote part of Alaska, and to access his trapline whenever he wanted to, he had to become a pilot and have his own plane. What he considered as the 'final push' in learning how to fly an aircraft was when his wife, Dominique, was sick. He said that it was one thing to put himself at risk while trapping, and another thing to involve his wife; he had to know that he could get her out of the woods if necessary. The nearest village from their place was 60 air miles – he couldn't use a snowmobile to drive there because of the rugged terrain.
Being able to communicate with the outside world when needed was also an option he explored later on.
He lives with his wife and his daughter, Noah Jane, in the small town of Two Rivers, 25 miles outside Fairbanks. His brother whom he called Stitch lived next door, and worked on 'planes as a profession; he installed the windows on Marty's 'plane. Marty would spend the entire winter trapping f,ar from home until his daughter, Noah Jane, came along. He then only spent a week or two on the trapline, then returned for a day or two, commuting back and forth in his little plane, a Super Cub.
How Marty was cast in the reality show
Marty is an active member of the Alaska Trappers Association. Its president, Randy Zarnke, called him up to say that he'd been contacted by a writer named Bill Heavey who wanted to do a story on trapping. He felt that Marty was the best person for the job, as he's someone who's 'doing what he loves and is willing to extend the extra effort to do it.' Randy added that Marty actually enjoyed living in a tiny cabin in the middle of the woods, at 40 to 50 degrees below zero without electricity.
Marty was reluctant to take the writer to his trapline for the story, but Randy convinced him by saying that trapping needed all the support they could get. They also wanted to clear up misconceptions about trappers being 'evil people running through the woods and killing everything that moves,' and let people know that trapping was a cool thing to do.
He then took Bill with him for a week, as he runs 120 miles of trapline using snowmobiles, with stops at the small cabins he'd built along the line at different points. Bill had a hard time keeping up with the experienced trapper while the latter checked the traps, because not only was the place unfamiliar and very isolated, but it was also 30 degrees below zero at that time. On his third day, he ended up getting lost and then falling off when his snowmobile lost traction. He knew his survival was dependent on Marty finding him before he froze to death, and fortunately for him, Marty did. Marty killed a lynx that was caught in one of his traps using a choke wire, which Bill found difficult to watch. Without meeting his eyes, Marty simply said to him, 'Everything out here lives by killing something else.'
This week's #MCM goes out to Marty Meierotto and his bravery in the harsh Alaskan wilderness. pic.twitter.com/kph3LAXPZS

— Mountain Men (@MountainMen) April 27, 2015
Even if it was just a short time, Bill experienced firsthand how difficult it was to live and survive there. Marty didn't know that the writer worked for the Field & Stream Magazine, which was said to be the leading national outdoor magazine, with a circulation of 1.5 million at that time, and that he'd be featured in a 12-page article, and grace the cover of their February2010 issue,  with the headline, "The Ultimate Survivor: Life in The Wild with Alaska's Toughest Trapper."
"Mountain Men"
After the article was published, he received an invitation from "Mountain Men." He didn't want to do it at first, saying 'I'm not interested in a cheesy reality show,' but they convinced him. He said that he liked to write about his experiences as a trapper, and thought that doing the reality TV show was another good way of showing people their lifestyle.
The first episode, "Winter Is Coming," was aired on the last day of May in 2012, and featured Marty in Alaska, along with a subsistence farmer in the Blue Ridge Mountains of North Carolina named Eustace Conway, and a tanner in Montana named Tom Oar.
Marty wore eyeglasses and had a full beard and shaggy hair, with a bandana on his head, which he said wasn't a fashion statement, but something from his biker days, as his hat kept blowing off.
The series followed Marty as he flew his 'plane hundreds of miles away from his family to run his trapline in below zero temperatures. He built tiny cabins by hand, and trapped wolves, lynxes, wolverines and martens. He generated a small income from furs, so trapping is something that he chose to do not really for the money, but because he loves it. In one winter season, Marty tried to increase his earnings by running the entire 150-mile trapline, that involved 'breaking trail, punching new line, and building sets.' In the end, he had achieved a record-breaking haul of 16 martens in just one day, but it was not always that way; there were times when the traps were empty, or a wolverine had beaten him to it and ate his catch.
The viewers found him to be very authentic in showing what life was really like out there.
When he was asked in an interview if he felt that the reality series was able to show his lifestyle in an accurate way, he said that for the most part, it did. Showing how things were done out there was something he strived for, however, he was frustrated at times with all the drama that was shown. Reality TV usually did that for entertainment value, to make a story more interesting. He said that when he's doing something, it didn't matter if it took him 10 minutes or 10 hours to do it, but sometimes it was made to appear that time was critical. There's really no reason to rush things as long as it gets done. In one instance, it was suggested that he drive into the hole in the ice but he refused, saying that he didn't want to sensationalize what he does.
The camera crew was there for the whole season, as they were in a remote part of Alaska.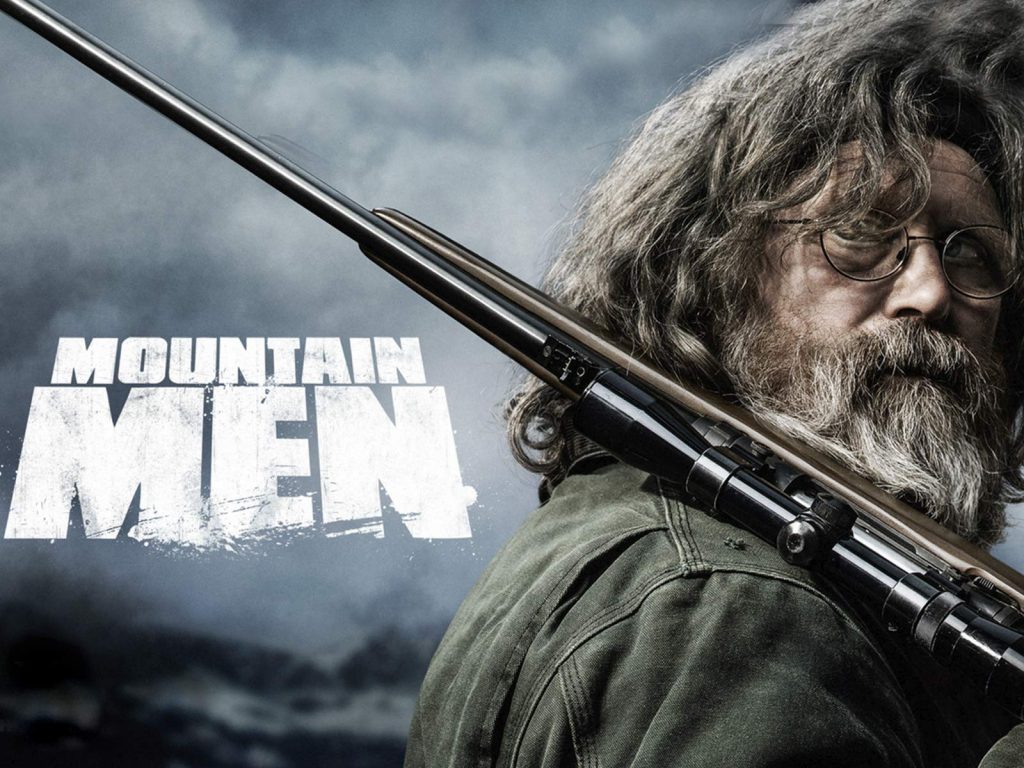 They couldn't go to a hotel room to enjoy modern comforts and conveniences after wrapping up at the end of the day, instead, they stayed in his cabin, shared his food, dealt with the cold, and pretty much experienced what living there was really like. Somebody would get firewood, and another would haul water from the river. There was no thermostat to turn up to get warm, or a faucet to get water. For food, they had canned or dried goods as well as rabbit meat, at least until moose season opened – a moose is big enough that its meat would last them the whole winter. His usual fare would consist of moose meat, dried potatoes, gravy, and a can of corn or beans.
Life after "Mountain Men"
Marty appeared for over a hundred episodes in the hit series, and was last seen in the fifth episode of season eight entitled "Final Farewell", aired on 11 July 2019. His reason for leaving the show was because he wanted to get back to full-time trapping, especially since his 13-year-old daughter, Noah, would be joining him.
He did take her with him when he was setting up traps for a lynx and a marten, back when she was much younger and showed interest in what he did. However, this time he said he wanted to have this experience of teaching her all about trapping and living in the wilderness, without the camera following them. He said, 'I'm glad we got to tell a story, and I hope it's helped people understand what it's really like out here,' but he made the decision that he felt was best for Noah.
It was not the only thing that changed in his life. After over three decades with the BLM Alaska Fire Service, he retired. On 30 July 2019, his wife and friends surprised him on his last mission, and when he saw a lot of them waiting for him on the Fairbanks tarmac to land the plane, all he could do was laugh and say, 'this is so embarrassing.'
In 2020, Marty released his book called "In The Land of Wilderness: The Writings of Marty Meierotto".
It was a collection of stories that he had written in the past, which had been published in the local "Alaska Trapper" as well as "Fish & Game" magazines. The book was intended for people who love the outdoors, as it wasn't just about trapping, but the whole lifestyle. It received good reviews as it was both educational and entertaining. He always loved writing, so he had 'thousands of pages of journals', some published and some were not. When he was writing articles, it also crossed his mind to put all these in book form, which other people might find interesting, or learn from, and it finally happened.
With his exit from the show and retirement from the fire service, one thing that didn't change was his love for living in the woods. 'Wilderness has never gotten old for me,' said Marty, and he couldn't wait to go back there to the trapline. No matter how many times he has gone over the same trails over the years, he still found each day to be different.